·
Moderator G-Shock Forum
Discussion Starter
·
#1
·
Last week I was very curious. After I swapped the bezel of the M.I.W.G. Mudman, I thought, if the DW-8400 shares the same module as the DW-6900, wouldn't the cases also not be the same.

Pure out of curiosity I removed the bezel and to my suprise I found out the case looked like it was not made off fibre plastic (or what Casio calls the plastic cases), but pure black coated steel! The case itself feels relative heavy, so I thought weighing it and weighing a plasic case would be interesting.

I had that naked DW-003TL (with the bezel already removed, because it was in my "Bezel Washing Machine").

Well, I just found the photo's (including those of it's Battery change it seems). Enjoy,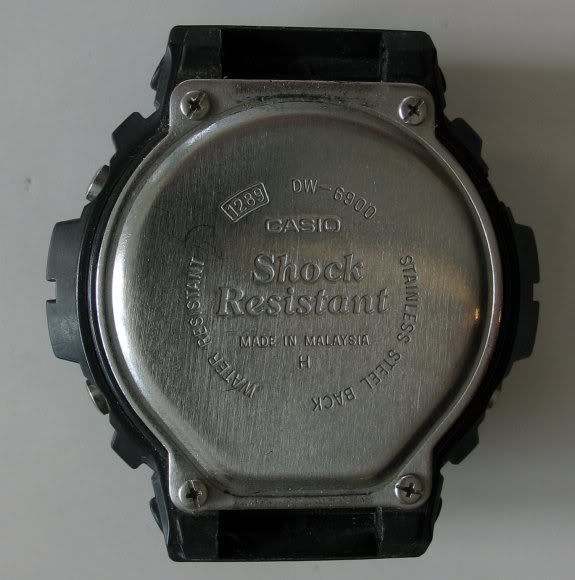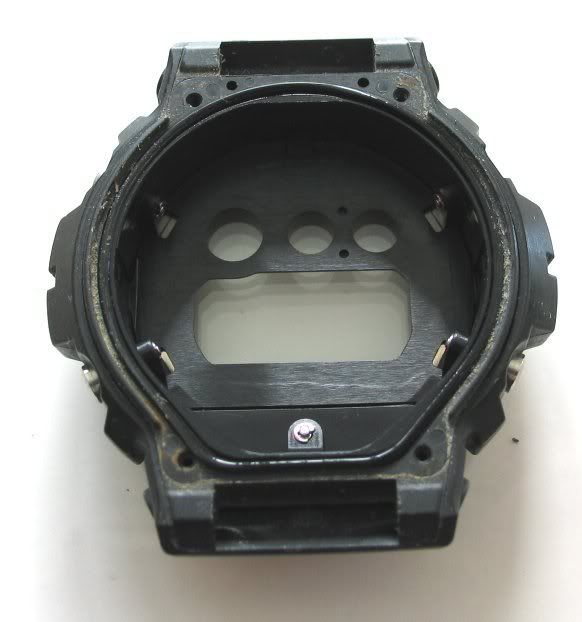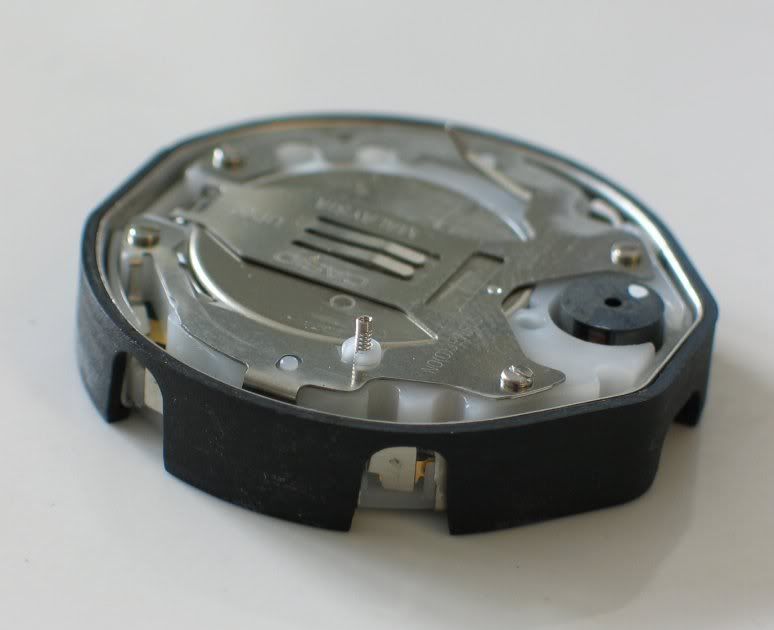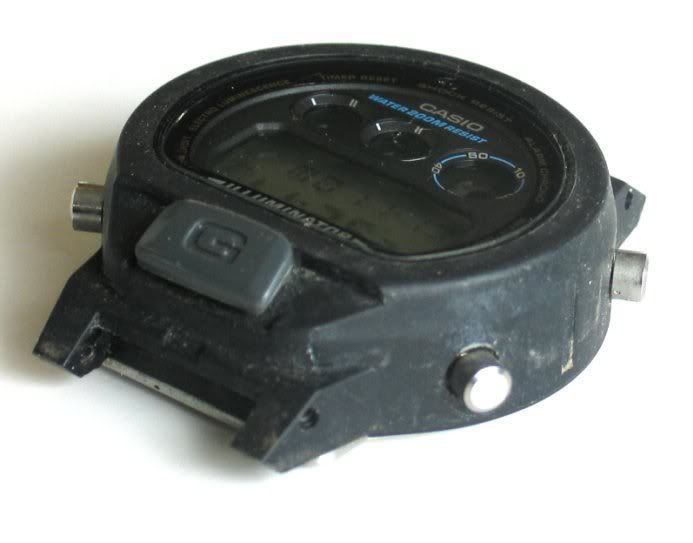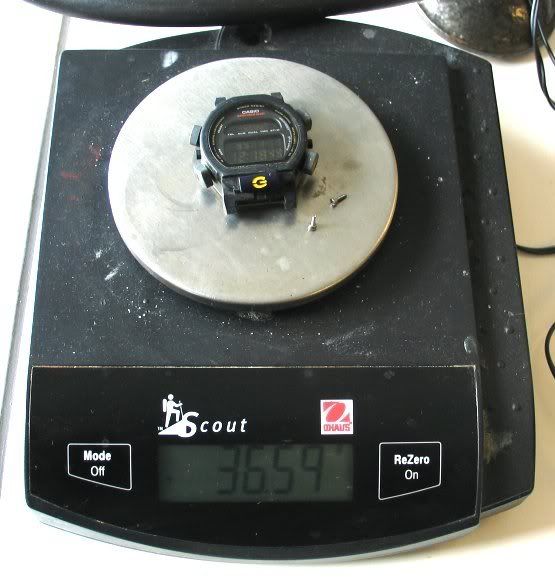 (Back is just closed with two scres, becaust the back protector needs to be added when the case is closed completely. Note the weight difference of 7 grams between the DW-6900 and the DW-003TL case (or almost 20% more weight in the DW-6900).

And the conclusion.... The case of the DW-6900 does not match the DW-8400 case... Since I had no Mudman with me, I couldn't chaeck out if the cases were interchangable in the bezels. Maybe next time.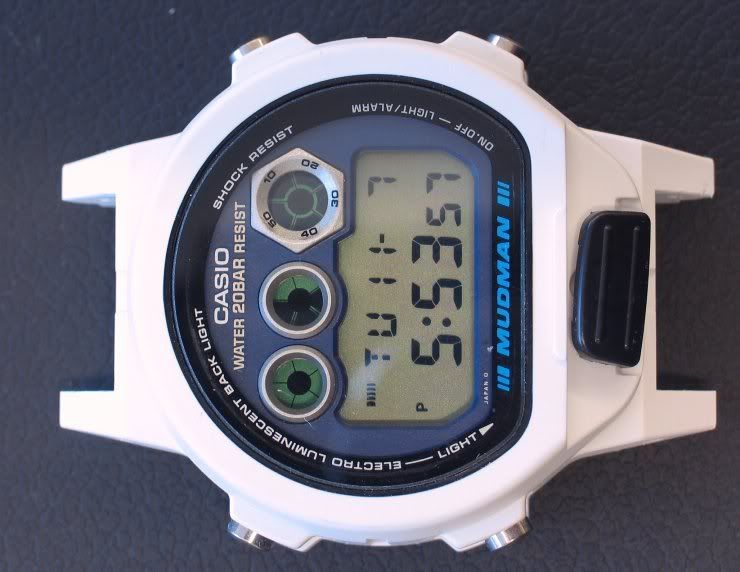 Sjors