Hello all. Being as:
1) I just received a grail-ish watch which will keep me from adding to the collection anytime soon,
2) I finally figured out that I'm supposed to use the Macro button and dis-engage the flash when taking pictures, and
3) I'm snowed in in Northern NJ today and I got some time on my hands...
...I humbly present to you all my current collection.
LACO Pilot B Miyota
My first mechanical!
BALL Cleveland Express
My first "OMG I have to have that watch" watch.
FORTIS B42 Flieger Day/Date
The simplest, cleanest dial among my watches, but I still find it mesmerizing.
SEAGULL 1963 Re-issue
I looked high and low for the coolest watch with Chinese characters - IMHO, this one is it.
ANONIMO D-Date
My favorite (prior to acquiring my newest addition)! Anonimo suits me - I've already gone back to that well once, and will probably do so again.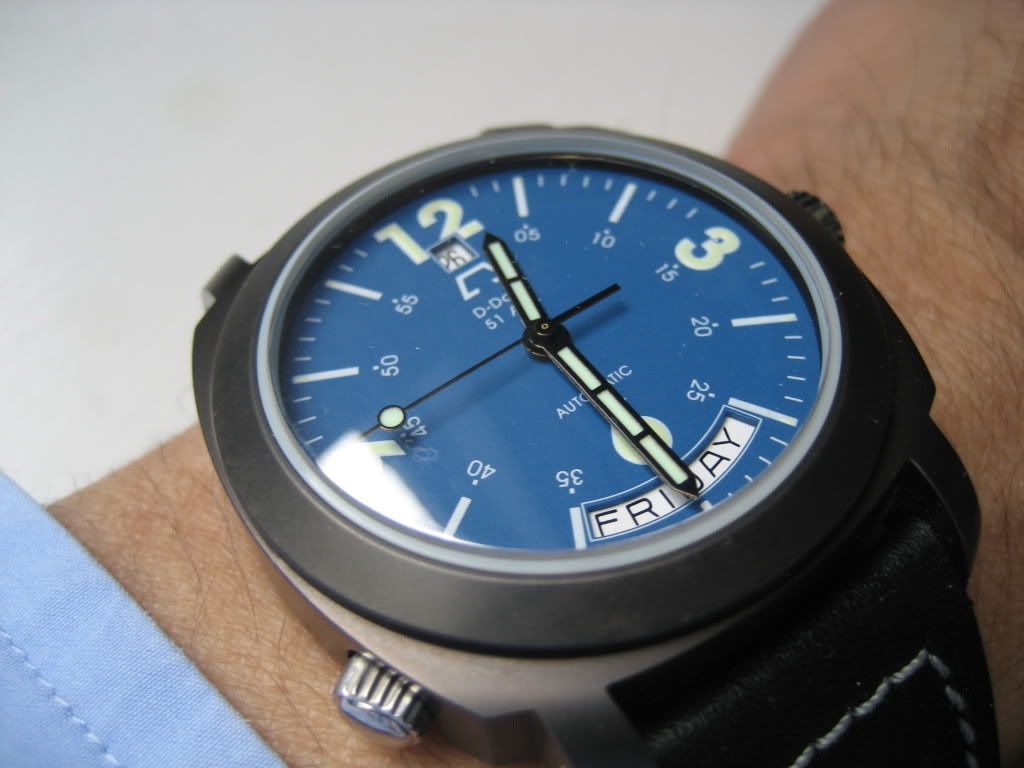 LOCMAN 1970
I wanted a red dial watch. Tried on a bunch and none did it for me. Found this one and haven't looked back.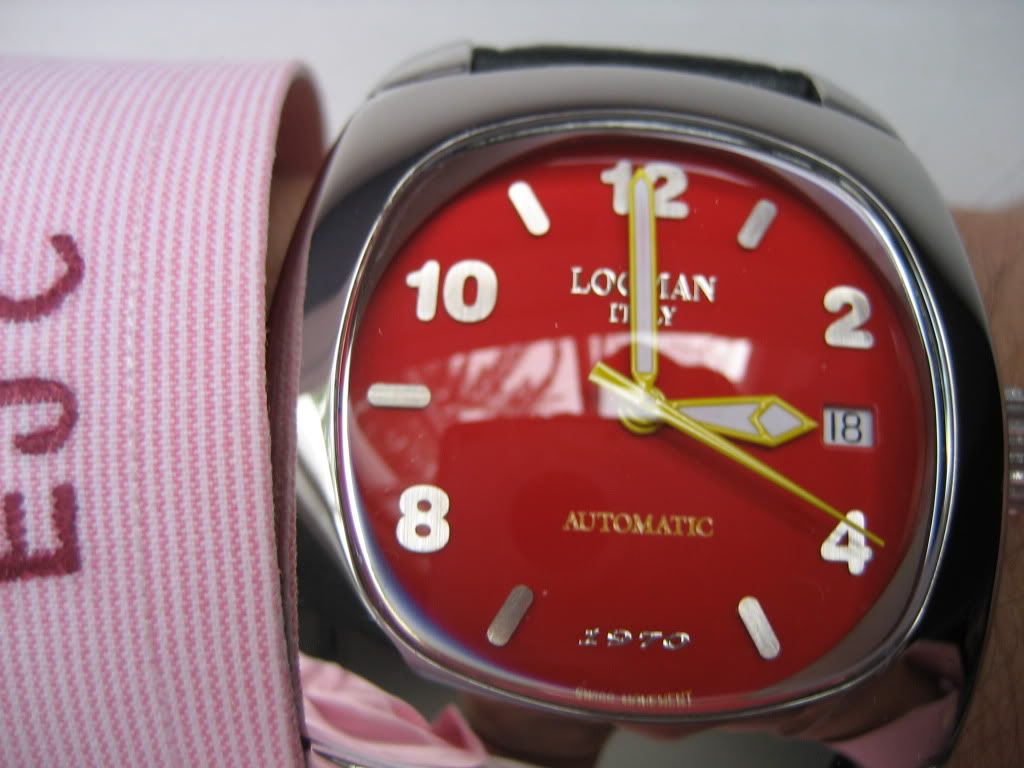 ANONIMO Dino Zei Narvalo
The newest addition. I love it to death. This is the "one". (For now.)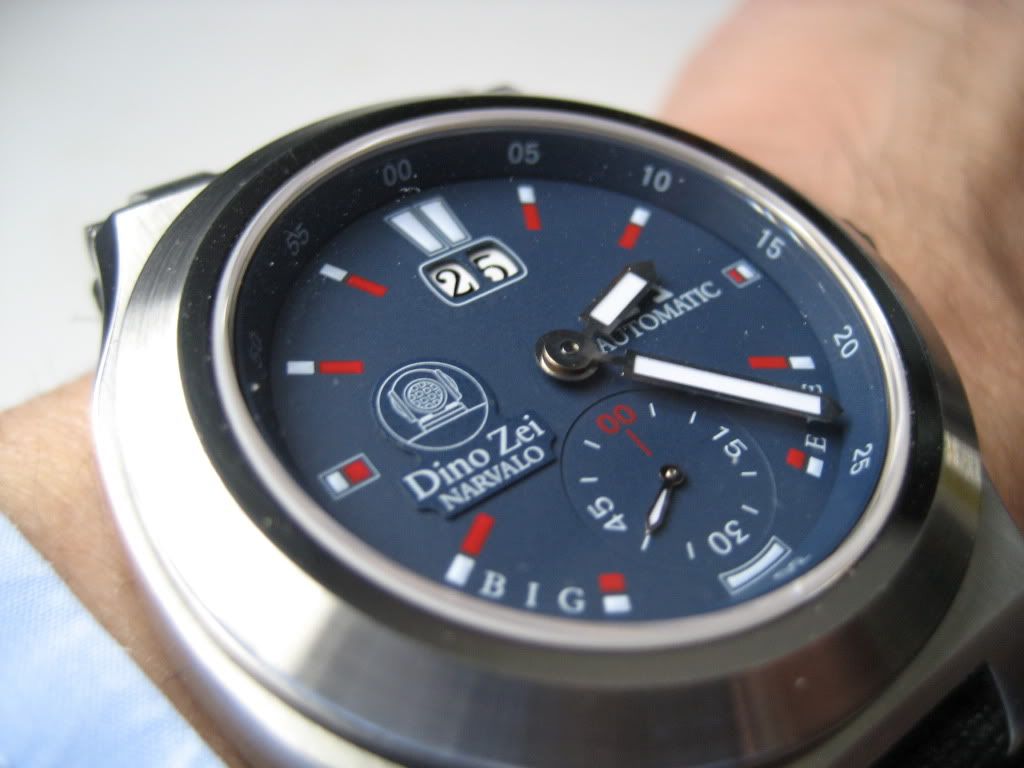 Thanks for looking!
ECU