Discussion Starter
•
#1
•
I've had the good fortune of winning two DW-8140's, true wrist tanks!
The following pics are of the first one (mostly working, showing the Spinning G backlight):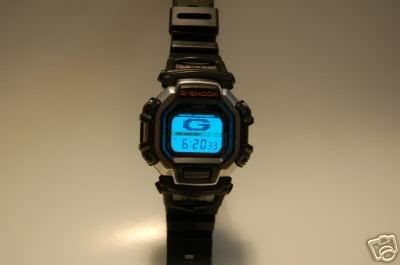 Both have their issues:
- the first one works great, but is missing the gasket, and has minor strap issues.
- the second has a better strap, some bezel issues, and the EL on it doesn't light up, but does the Spinning G routine.
So, is the lighting part of the second one broken? What would cause this? Could it merely be a bad contact point? I think since the Spinning G part works, it's not a missing spring, but have no idea of the mechanism by which the EL works.
Thanks!
Neil