Discussion Starter
·
#1
·
Well, I bought this strap a while back from another member, it took forever to get here from Greece, but I got it today. I actually bought these 2 at the same time with the intention of pairing them together from the start. Anyway, enough talking and to the part you all care about, the pictures........
Full shot:
Closer:
Buckle:
Side:
Finally, the money wrist shot ;-):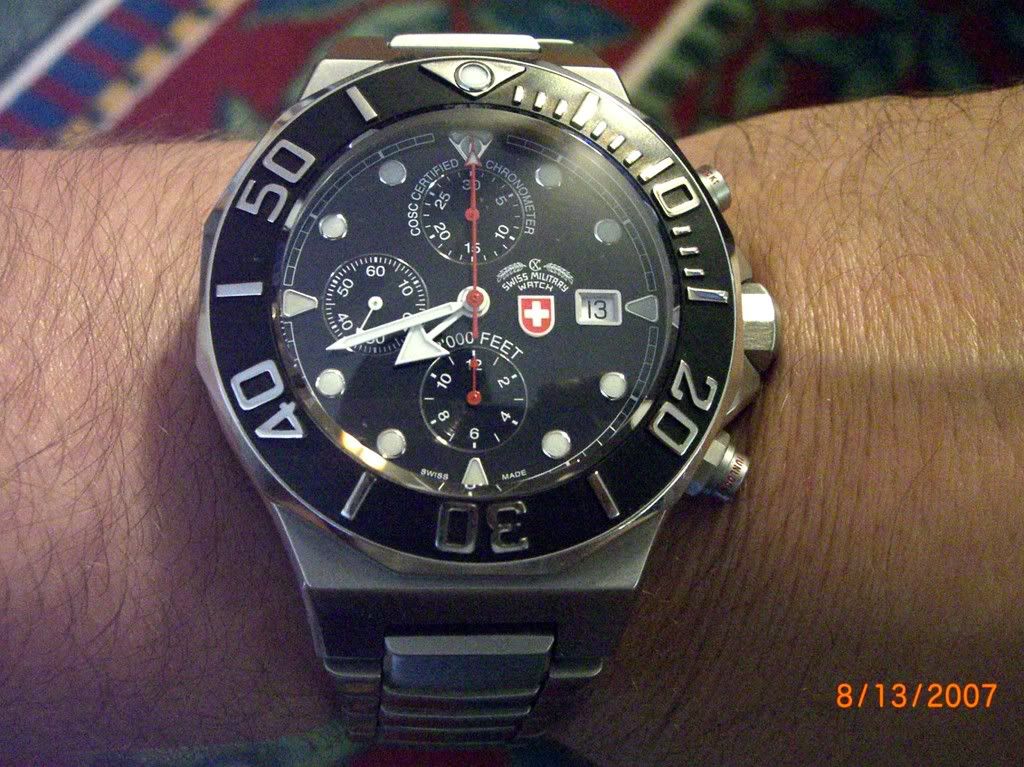 This is my first Delaurian strap and I have to say they live up to the hype. :-! My wife snagged it after I opened it to see if it would fit on her Locman, but luckily hers is a 22mm and this is 24mm.
It is a nice thick strap and beautifully colored, but it wears as if it were 1/2 as thick as it is, butter soft. b-) My only complaint about the strap is the tongue on the buckle is too thin and would probably be better if it were a GPF style to fit in the round holes, but it's a minor problem. :-d
The sad part of this whole thing is the strap doesn't fit my wrist. I'm right in-between holes, so I guess I'll have to part with this combo. :-( I just need to figure a fair price.