Discussion Starter
·
#1
·
i don't expect that anyone will find this interesting. so, why am i posting it? i have no idea.
seen here is a mid-50s hamilton automatic: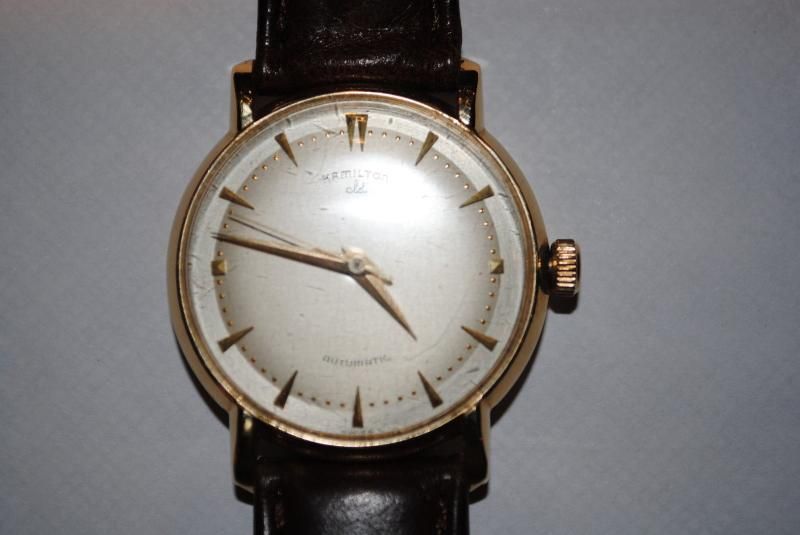 pretty little thing. seen next is the movement:
hmm. this is clearly an eterna movement. but here's the odd thing- eterna didn't license this movement to be used by ETA, or any other swiss maker, until much later than this. i think i've seen some gubelins from the early 60s labeled "gubelinmatic" or some such thing. but ETA certainly didn't get it that early.
so, what's the deal here? perhaps because hamilton was an american company eterna would provide them with ebauches? again, interesting only to me. and, perhaps, completely wrong. maybe i just got my dates screwed up.