Discussion Starter
·
#1
·
2 PIECE 20MM VINTAGE LEATHER AND SUEDE - PERFECT FOR YOUR VINTAGE TIMEPIECE
Further pictures, details, pricing etc. on my website...which I won't plug here...Google it or email me if you would like to know.
Please confirm stock availability by email - [
[email protected]
]
We sell all over the world and aim to ship first business day after your order. Strict, first come first served basis. Signed for takes about 4 days to Asia and 7-10 days for the rest of the world.
All come complete WITH a 16mm stainless steel generic buckle.
Our vintage leather straps are handcrafted in USA and Germany. We use the best leathers, some reclaimed vintage leather and some new, which is then taken through a traditional tanning process to give you that vintage feel. All of our leather straps are vegetable tanned. This is a traditional method of tanning used over 50 plus years ago and is seldom used anymore. This makes for a much better looking, longer lasting, vintage feeling leather.
This is the very important difference between OUR vegetable tanned leather straps and modern chrome tanned leather straps, of which 99% of the leather straps sold are today. You can either have leather tanned overnight, that will never look or feel the same, or vegetable tanned leather that takes 9 months!!! I know what I prefer!!!
Handcrafted Vintage Leather - US$99 + US$12 postage
Available in- Dark Chocolate, Taupe, Charcoal Leather (cream side stitch), Tan Suede, Chocolate Suede.
N.B Other colors are available
Size:120mm/70mm
Dark Chocolate
​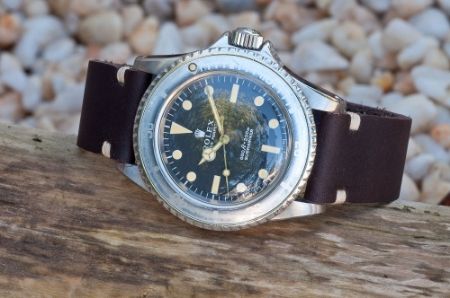 Taupe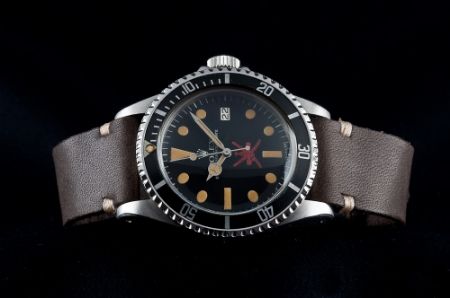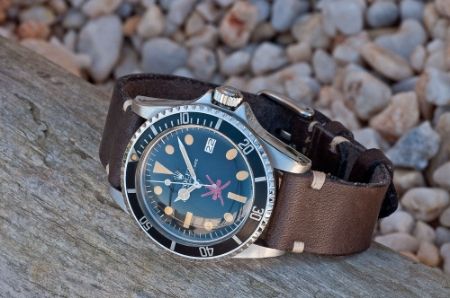 Charcoal Leather (cream side stitch)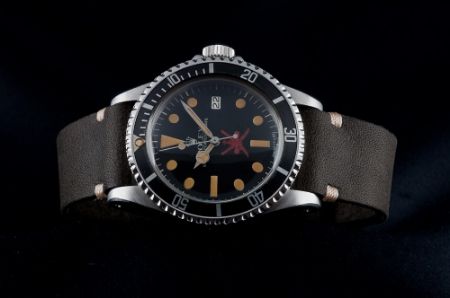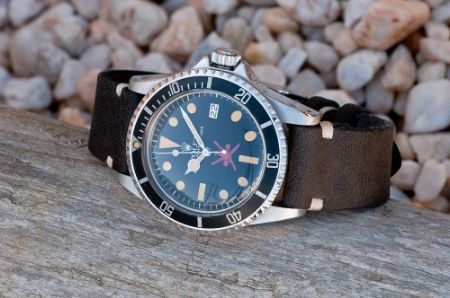 Tan Suede (SS)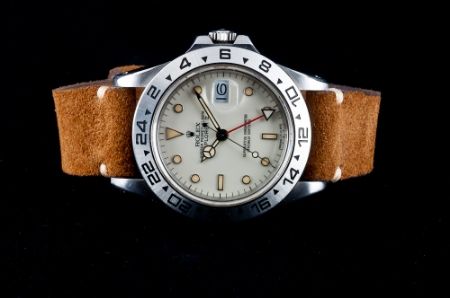 Chocolate Suede (cream side stitch)
THANKS FOR LOOKING !!!
Return Policy: All straps accepted for return within 7 days as long as unworn and unmarked. If it's a mistake on our part then we pay the postage. If you change your mind...you do...simple....no harm..no foul.