Discussion Starter
·
#1
·
Variety of models in various widths, lengths and materials

Some models available

XXL Historic Series R and Metta Deerskin models

California Tan and Vintage Brown in 24 x 24 and 26 x 26 mm 95/140 mm lengths

Metta Deerskin - 24 x 24 mm - 95/140 mm (2 pieces only)

Metta Catherina Deerskin straps in 24 and 26 mm - regular and long.

Also have Radiomir models in regular and long

Historic are $225.00 and Radiomir are $200

Limited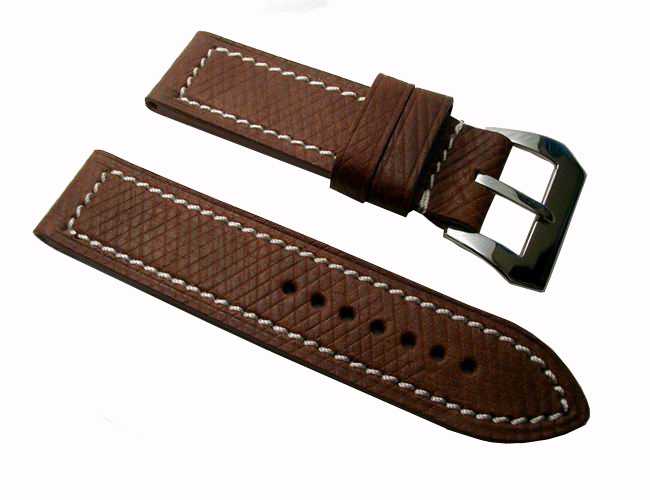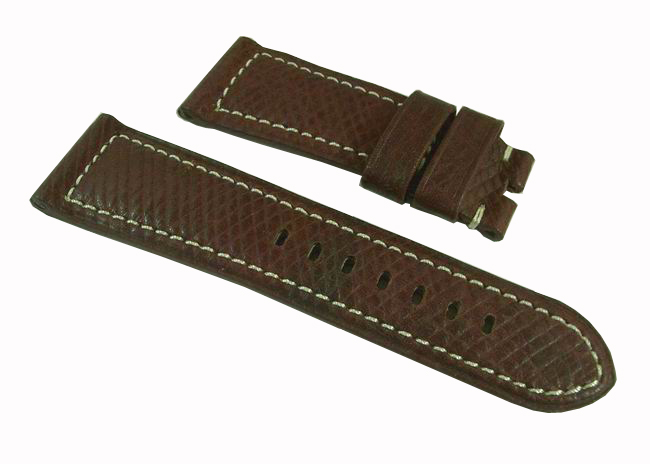 Stone patterned leather materials in 24 x 22 and 26 x 22, Gator Patterned leather in 26 x 22 mm Regular and a number of English Bridle leathers

Back in stock:

Vintage Tan - 24 x 24 & 26 x 26 mm

Series R All Black - 24 x 24 and 26 x 26 mm

California Tan (aka BaseBall leather) is now back in stock in 22 x 22 mm (regular and long)and 24 x 24 mm long

Vintage Brown in 24 x 24 mm regular and long - polished and PVD buckles and 26 x 26 mm regular and long with polished buckles

Note My leather supplier of Havana Lambskin is now sold out of this material (actually someone came in and took the remaining stock) and what's on the site is all that's left in stock.

These are not the standard tapered watchmakers screwdrivers sold by others. These are custom made to work with Panerai screws only.

1.6 mm sized model only

Price is $10.00 ea.






Dayton - Price is $65.00

22 x 22 mm regular, 24 x 24 mm regular (polished of PVD buckle) or long and 26 x 26 mm regular and long

Leather strap in a aged deep rich brown color.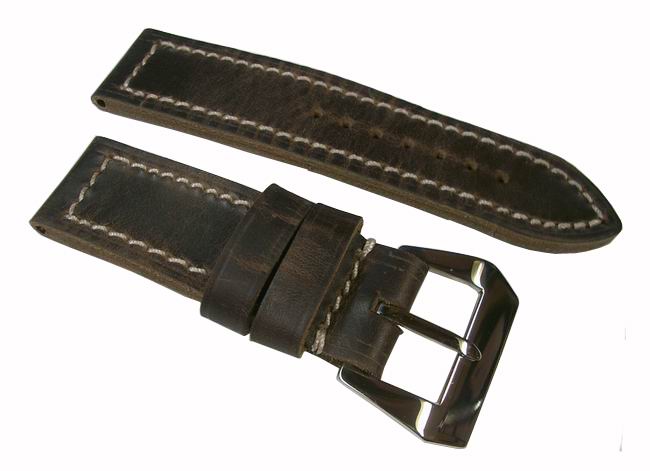 Carbon deployant strap with white stitching - 22 x 20 mm or 24 x 22 mm Short, Regular and Long - $35.00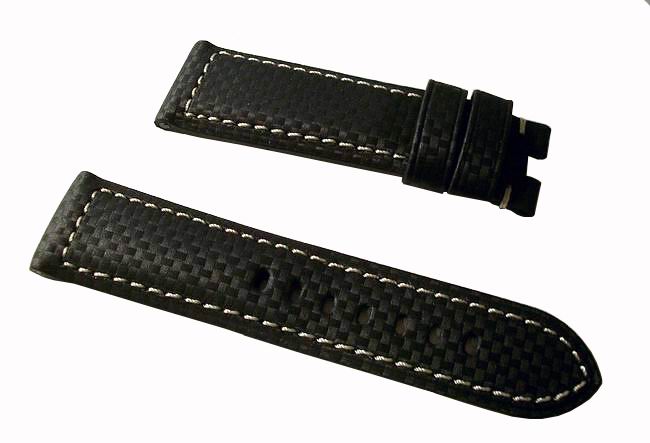 ---------------------------------------------------------------------------------------------------------------------

Some sale items (others listed on site)

Texured rouille historic marked down to $40.00 to sell off

All Series F models (brushed/polished buckles) marked down to $40.00

All Series F PVD models marked down to $40.00

Some older Series R models marked down to $45.00 (minor defects - edge paint, thickness) - inquire as to which models are on sale.

Older 26 x 24 mm with brushed buckles marked down to $50.00

3 Series R models with PVD buckles on sale. Little more than I need to have in stock. Top quality Horween leather I purchase and ship to the factory

Marked down to $60.00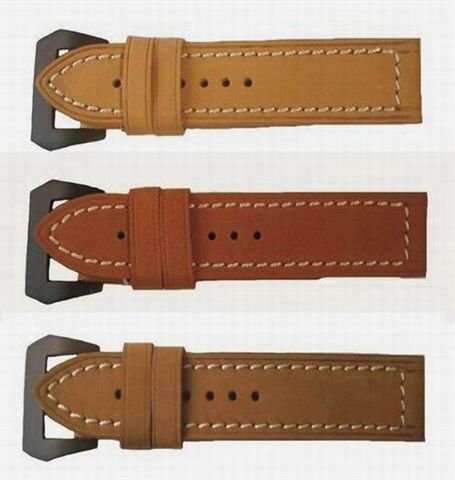 Historic styled Radiomir models with sewn in buckles. Not sold by any others.

26 x 22 mm - Series "F" Historic

On Sale - NOW $25.00 ea. to sell off

Long left in stock

Dk. Brown



Series "R" - 2 Colors - On Sale $40.00 to sell off

Short, Regular and Long

Light or Dk. Suede Tan

End of Sale Items
- on limited page

The Lambskins and Textured brown straps are a dress design with matching stitching and the textured brown with white or matching stitching (all new Texure brown have matching stitching).

Lambskin (weather, rouille, tobacco and havana) and Textured Brown have wax leather liners for softness and comfort

Havana Brown



Tobacco



Lambskins available in 22 mm to 26 mm - $35.00 - $45.00

Texured Brown Leather




Available in 22 mm - 26 mm - $35.00 - $45.00

----------------------------------------------------------------------------------------------------------------------------------------------------------

22 x 20 mm

$30.00 - -$45.00

Sharkskin



Dk. Brown



Carbon



Extra Short Women's models



24 x 22 mm

Number of materials and length for most models.

Carbon

Black Sharkskin


Have steel tubes and screws for the 40 and 44 mm models and PVD screws

26 x 26 mm

Various lengths on some

Dk. Tan Leather



Rouille Wax Leather



Carbon



Nylon Kevlar look



Tubes and Screws Available for the 47 mm models - $9.00 for complete set

Prices for above 26 x 26 mm straps start from $35.00

Pre-V Styled Buckles

PVD at $20.00

20, 22 and 26 mm polished and Brushed at $15.00

Thumbnail buckles - brushed or polished finish for $7.00

PVD thumbnail buckles - $14.00

Deployant Model straps

$22.00 -$35.00

Black Leather



Dk. Tan



Carbon



For pictures of other models available.

Please Email -

[email protected]
Or see my site -

http://www.homestead.com/rlx/DON.html



Thanks

DON