17
As mentioned below for the 22 mm Panerai styled straps. I now have stock of 22 and 24 mm 2.5 mm thick spring bars.
These are now for sale in packages of 5 pairs for $9.00 + s/h
Free pair with Panerai strap purchase


NEW - Panerai styled buffalo straps - 22 x 20 mm - short, regular and long

Price is $35.00 ea.

Back in Stock - Hirsch Trieste rubber deployant models with leather liner and nylon insert.

2 button s/s deployant. Suitable for regular or Panerai watches

24 mm - Black, Dk. blue and Red

Price is $70.00 ea.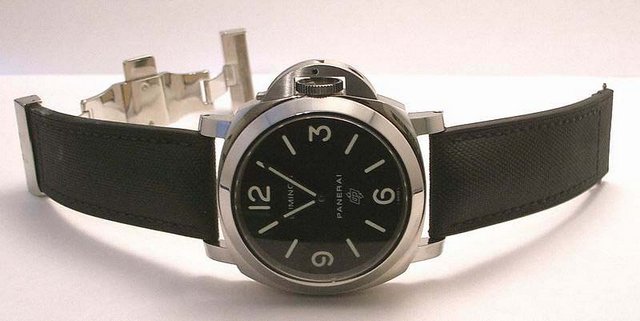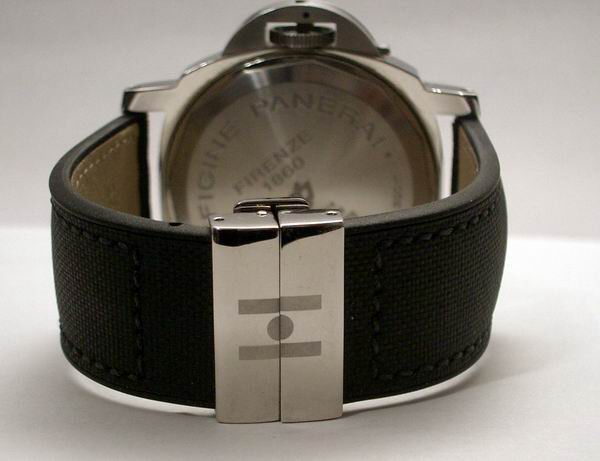 NEW XShort Panerai models in pastel gator pattern - 22 x 20 mm

80% in stock




Oris styled rubber deployant straps. 2 designs and 4 colors

Cut to fit.
Tire Tread in black only. Texured/Smooth in 4 colors

All 20 mm Blue, Black, Red and Yellow straps sold out

Red and Yellow discounted to $18.00 due to light black marks in rubber material

PRICE is now $21.00 For 18 mm Black and Dk. Blue models to sell off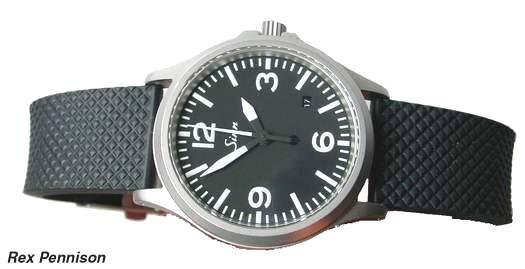 Breitling styled models

Leather and sharkskin




$17.00 to $35.00

Hirsch Carbon Straps

18 mm only

Regular - White stitching

Long - Black or White

Specially coated leather in a smooth finished embossed kevlar design. Soft micro pore rubber liner which allows the band to breath and for comfort.

Strap is resistant to water damage (not waterproof, but will not be harmed by water)

Straps taper to 18 mm at the buckle

Price is $25.00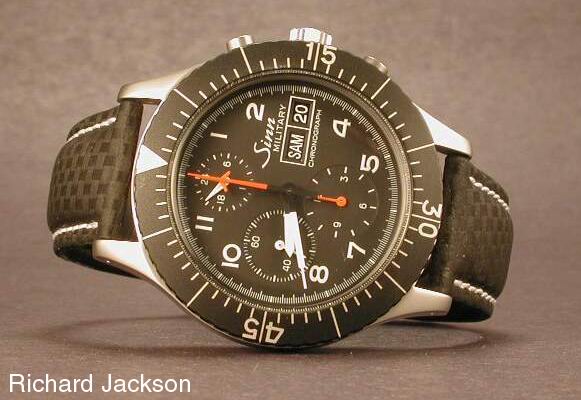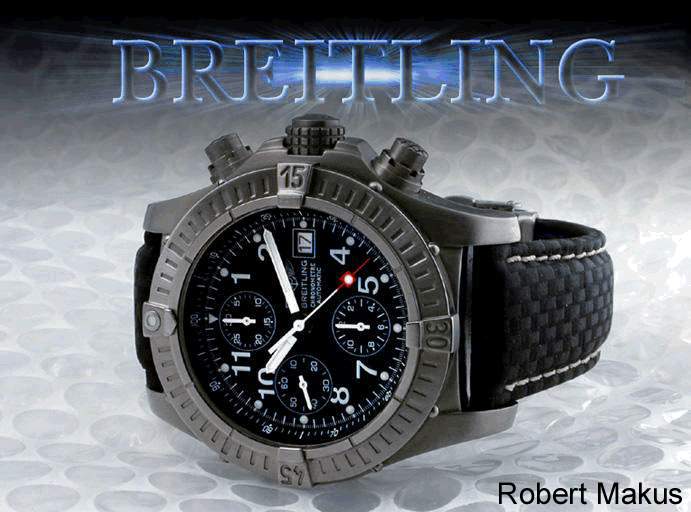 Mini Panerai styled models

Price is $25.00 ea. + s/h

20 mm or 22 mm - Regular and Long - many lengths and widths sold out




NEW Mini Panerai models

Dk. brown, dk. tan and rouille.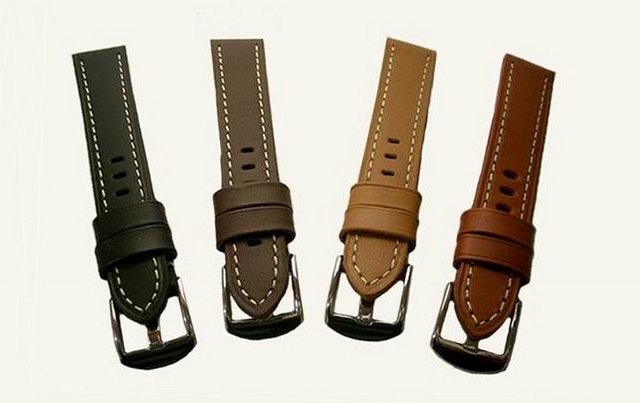 20 or 22 mm widths and Short, Regular or long lengths

Straps are a flat design and come with a mini Panerai styled polished buckle.

Price is $17.00 for Regular and $15.00 for 22 mm to sell off
widths and lengths currently in stock


Dk. Brown - 22 mm Short & Regular

Rouille - 22 MM In Stock

Dk. Tan - 22 mm In Stock


Panerai styled straps for regular watches - (buckle not included)

Please let me know if for a regular watch or spring bars will not be included with strap

Some samples

Sharkskin (black or blue) - short, regular and long



Carbon - short, regular and long



22 x 20 mm Black or dk. Brown Buffalo straps regular - $35.00 ea.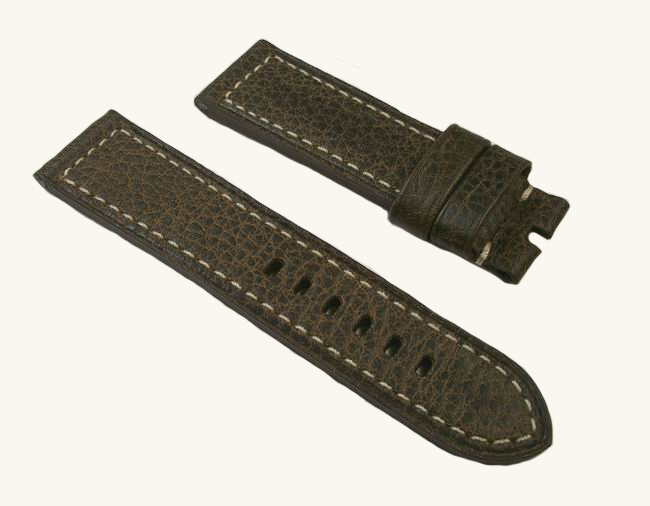 Historic models

Series F Historic models - 22 x 22 mm - $40.00

Rouille



Dk. Brown



Series R models in 5 colors - Regular and Long - $65.00

Some models discounted down to $40.00 due to thin edge paint or thickness (inquire)

Sunburn



Black



For pictures of other models available.

Please see my site - http://www.homestead.com/rlx/DON.html

Or Email -

[email protected]



Thanks

DON