Dear fellow watch afficionados,
As witnessed by the topic title, I've just ponied up for this beauty (pic sourced from WWW):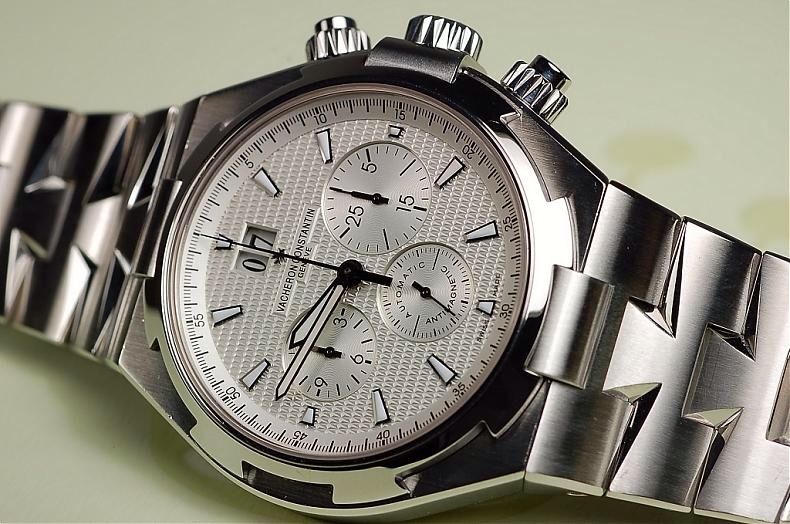 A 2009 VC Overseas Chronograph, ref. 49150, 42 mm, with the white guilloche dial, inclusive of all original paperwork and boxes !
Yes, my collection is getting a bit chrono-heavy now, but it's my favorite complication ....
To be brutally honest, I was a bit hesitant about this purchase, because (i) I have never purchased such an expensive watch unseen (albeit from a Chrono24 trusted seller), (ii) I think I would have slightly preferred the black dial version on this one, although without having done a side-by-side comparison in the steel, this is just a hunch .... but this was too good a deal to pass up ....
If any of you have any hands-on experience with this watch, I would love to hear from you (quality wise, will it be a cut above the rest of my collection, even the JLCs ?!)
In the meantime, I will be sleeping next to the front door waiting for the doorbell to ring, fingers crossed ! Will post wrist shots in due course, of course
Thanks for looking and have a great weekend !
Cheers,
Pieter