I did on sunday a small "mission" with my 1000T Sharhunter, to test a new digital camera of that sort :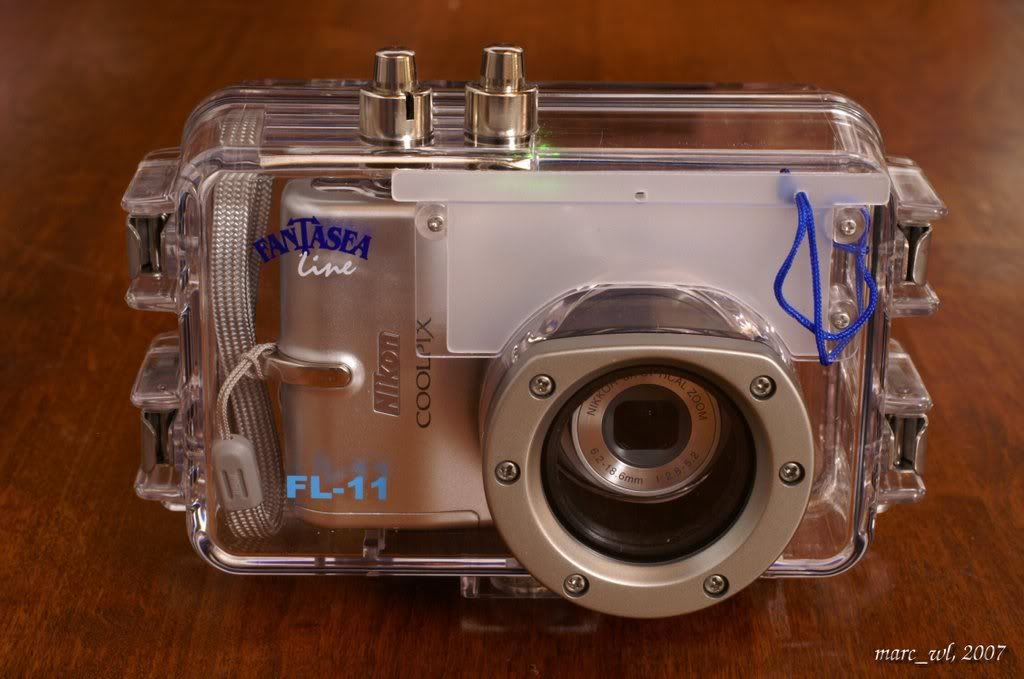 ​
before taking it along with me in a next diving expedition. The nearest open water from Lyon city is 10 min away, Geneva highway east. It's a natural reservoir and waters come from the Geneva lake by the Rhône. Quite popular on this July suny sunday, 34 deg C (93 F), waters seem quite fresh. We go just snorkeling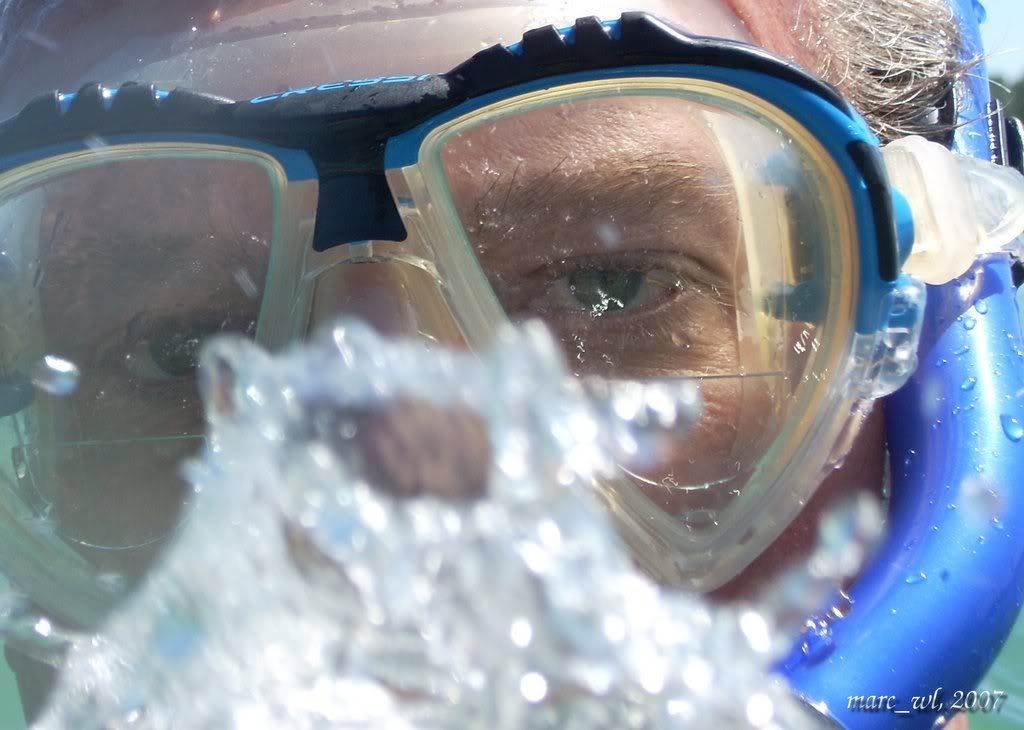 ​
Hey! the weather is so clear today that we can even see the
Mont Blanc
70 miles away (15,780 feet, the black arrow below), the highest european peak.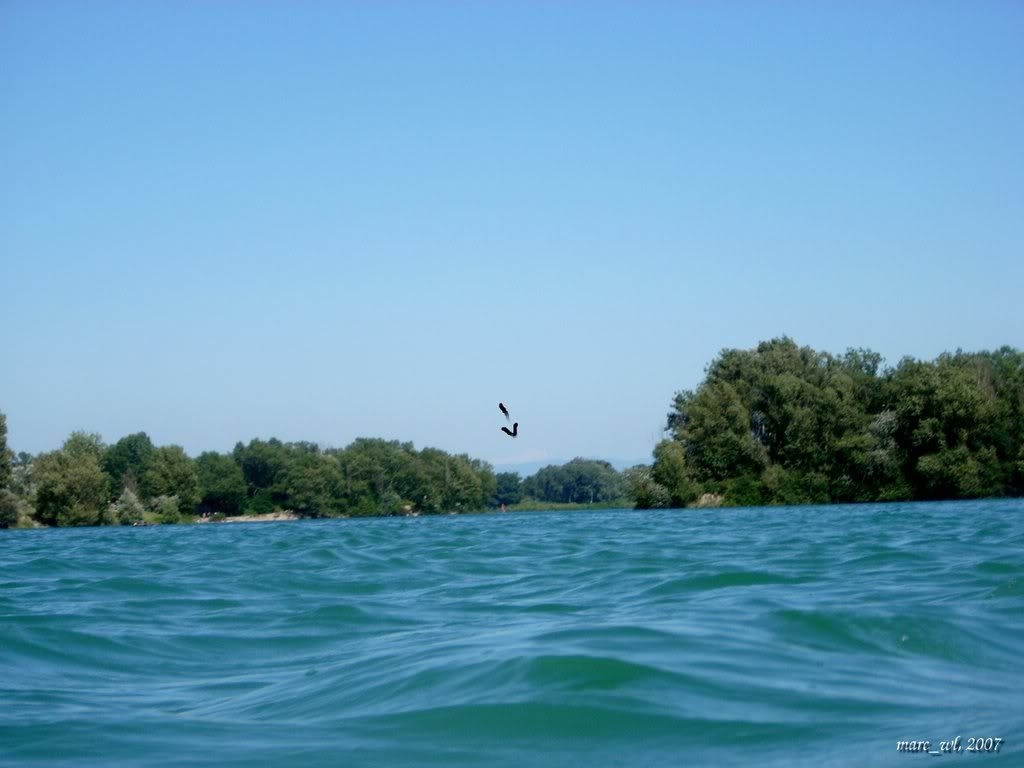 ​
While I become familiar with the camera functions, I suddently heard : "
Hey! Mister, Mister, please!!
"... What's going there? A young lady is approaching swimming with energy. "
My friend just lost an expensive pair of glasses overthere, please could you help us to recover it?
". I just passed a few days ago a PADI qualification "recovery of objects" :roll: !!! Excellent application test... I consider the "likely area" and start the search...
I find first a pair of sunglasses but not the proper one b-). Gift for the ladies....After about 10 min, I sucessfully catch the right under the general admiration
... A bit proud, I return proceeding to my initial mission ...
What time is ?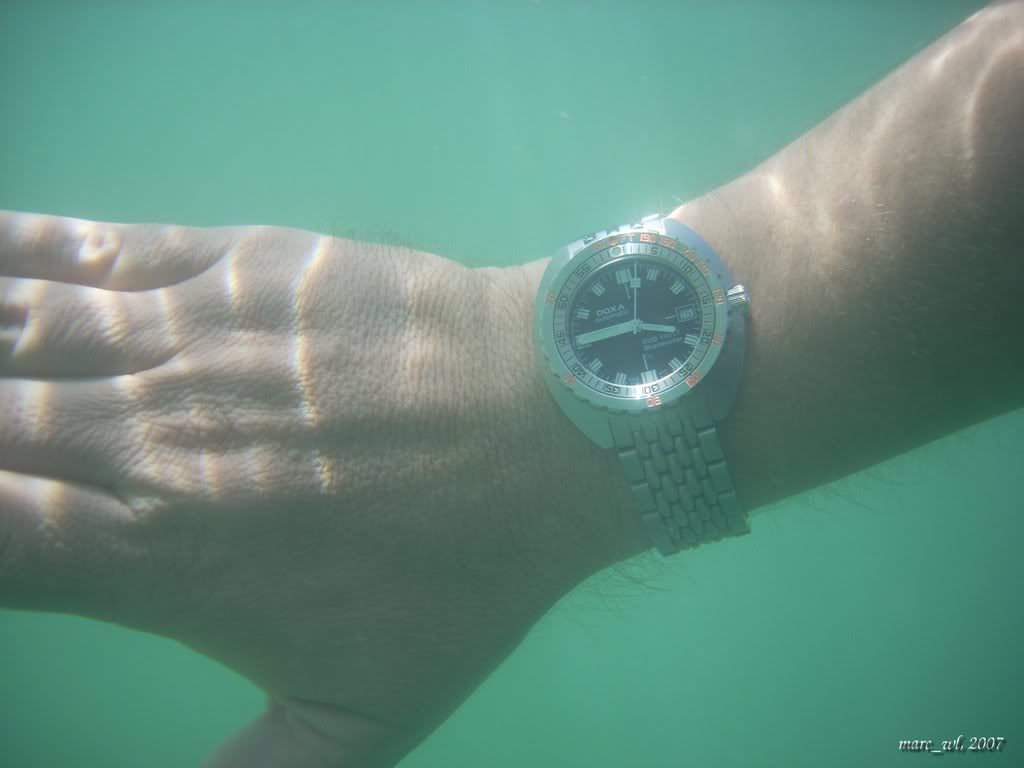 ​
Water looks clean but really not clear, opalescent, almost fantomatic. One can barely see the tip of the fins...:roll: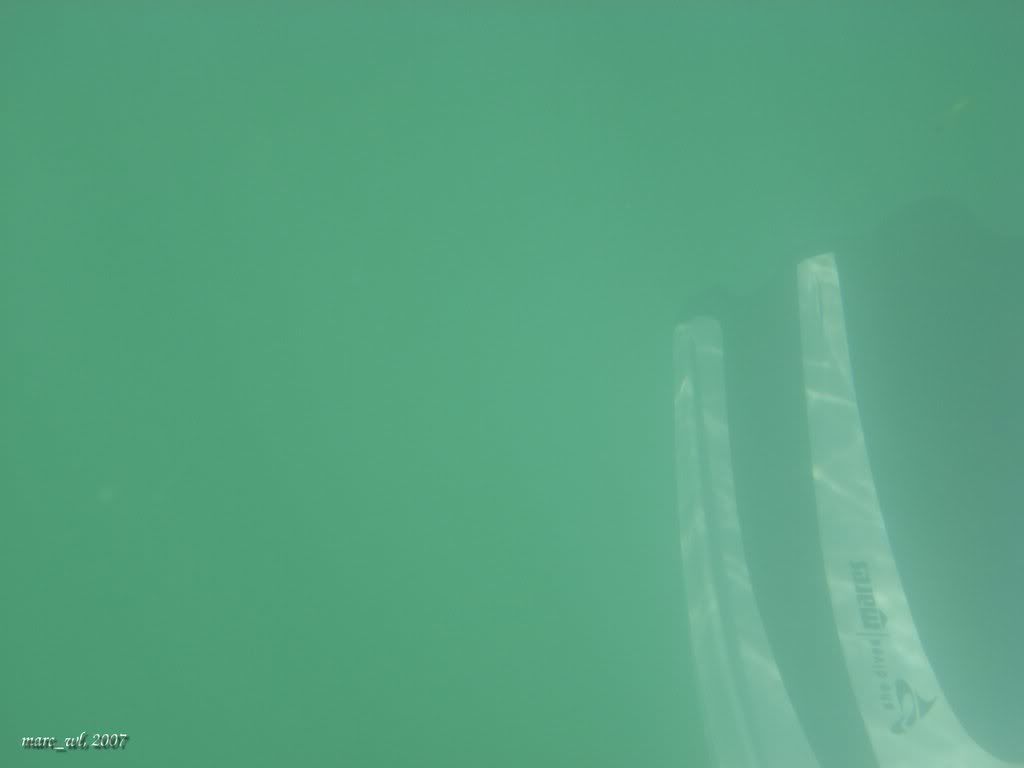 ​
Let's go for a small exploration in this way.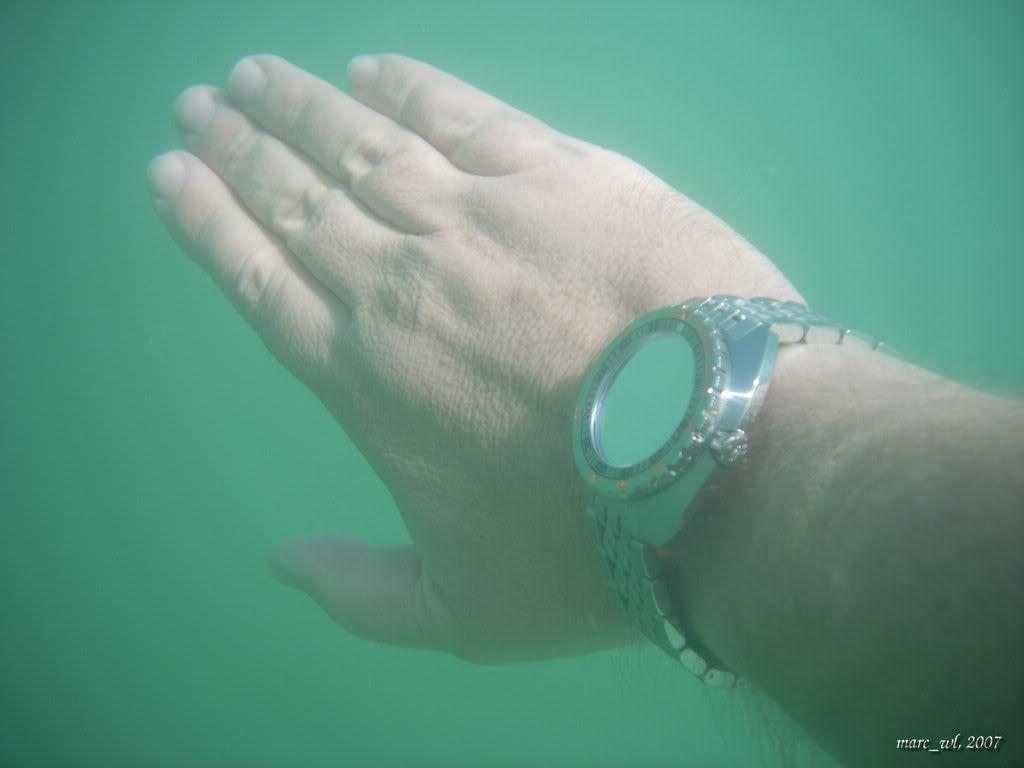 ​
After half a mile of nothing (just a small cat fish...), and 20 min,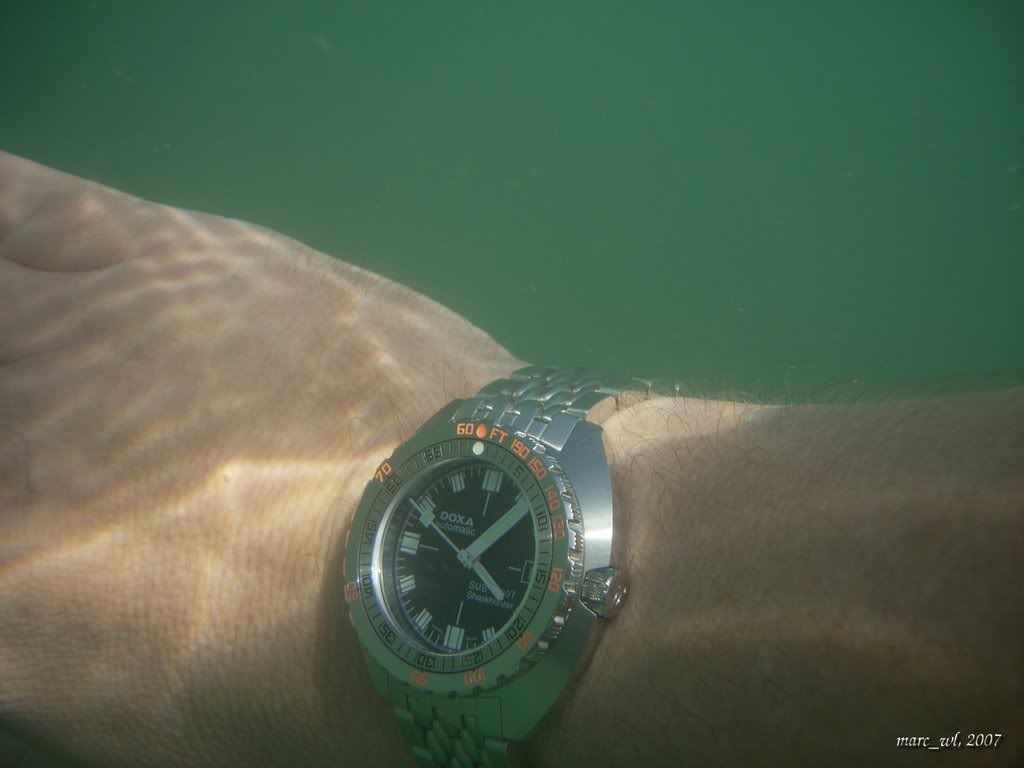 ​
I finally find a nice meadow of
myriophylla
, a subaquatic plant that is invasive in the US but indigen here in Europe.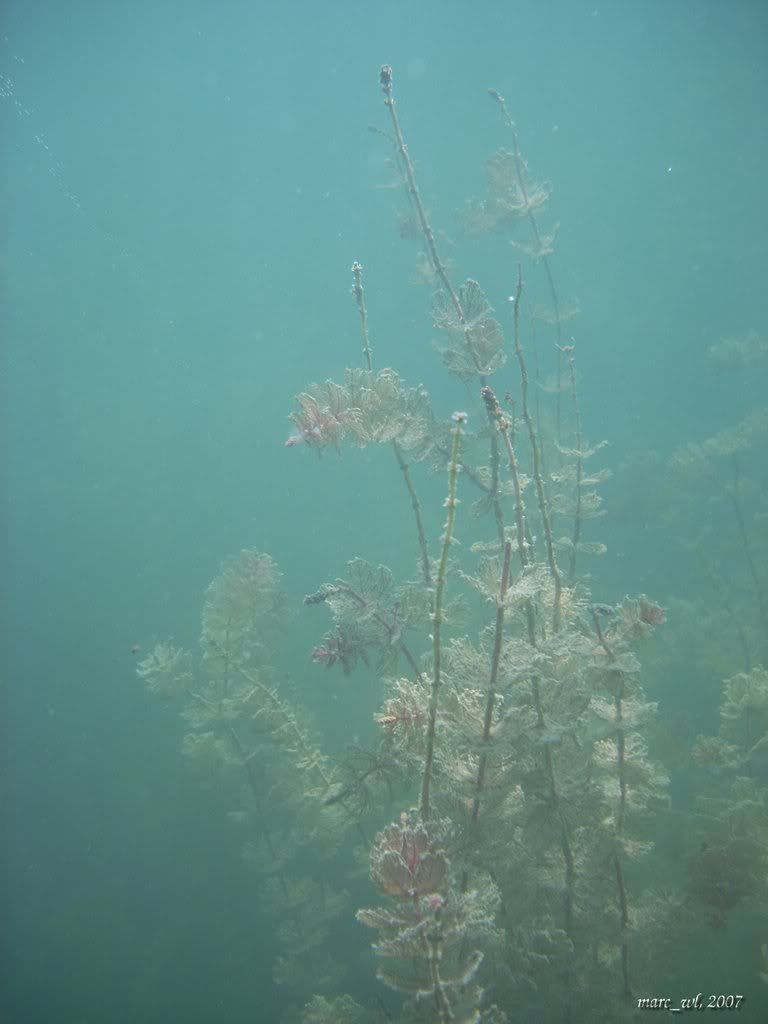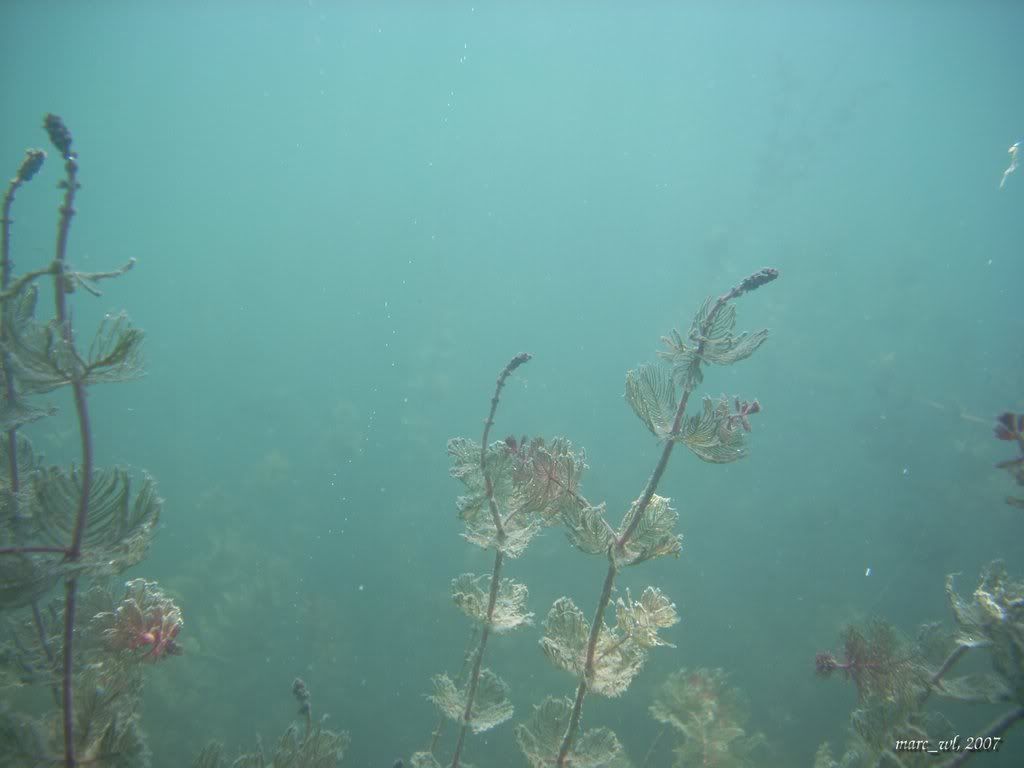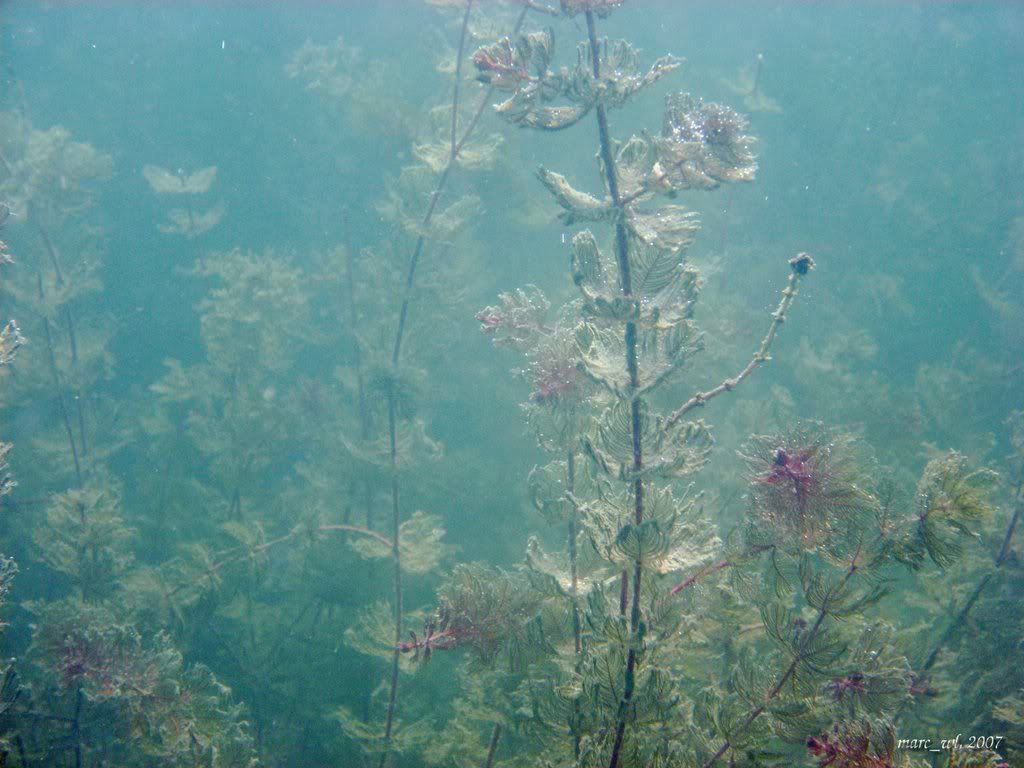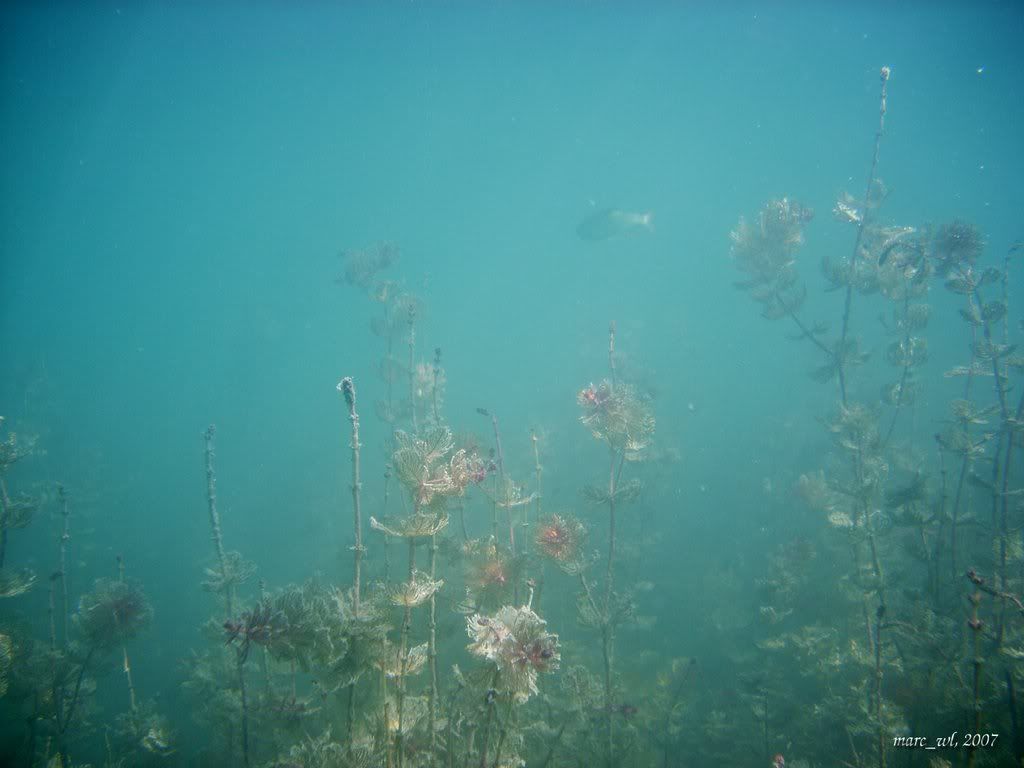 ​
As usual when photographying, I did not see the time passing while shoting pictures and pictures.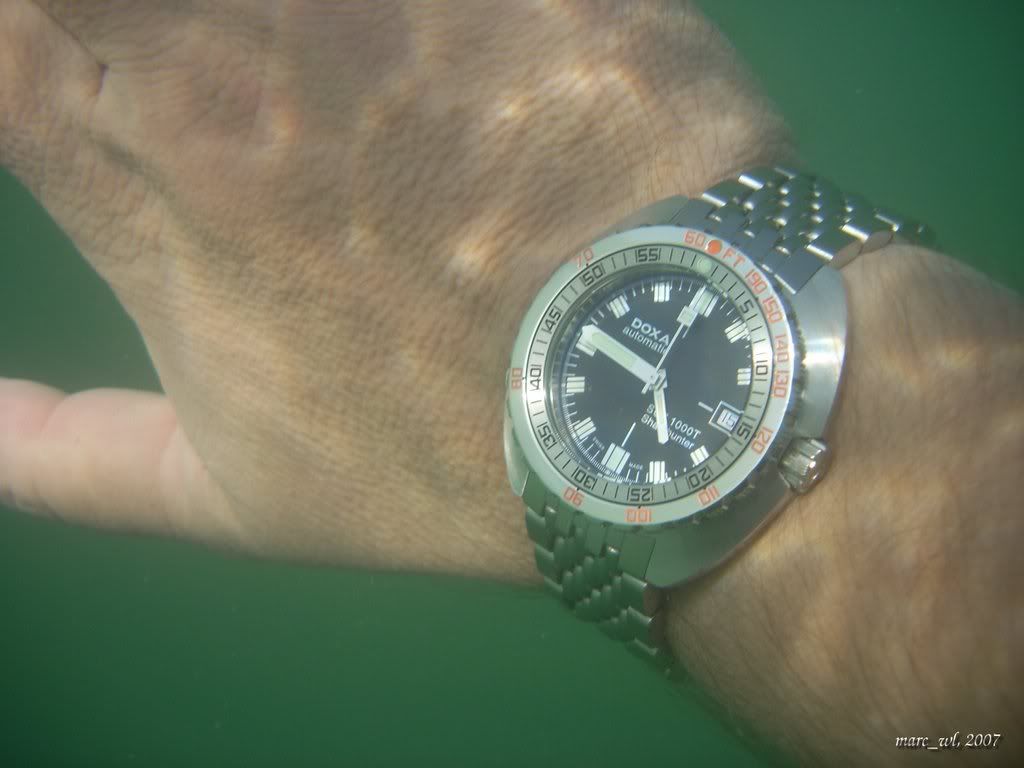 ​
Let's return gently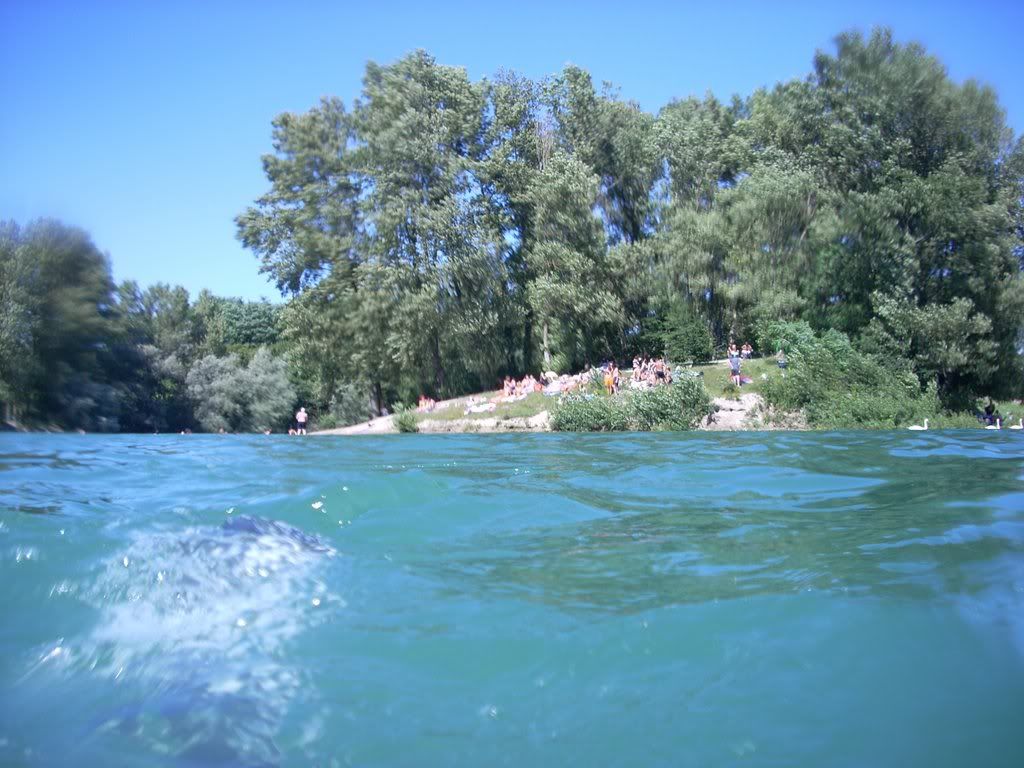 ​
My lovely Sub 1000T, really looks in its natural element, happy like a trout in fresh water
!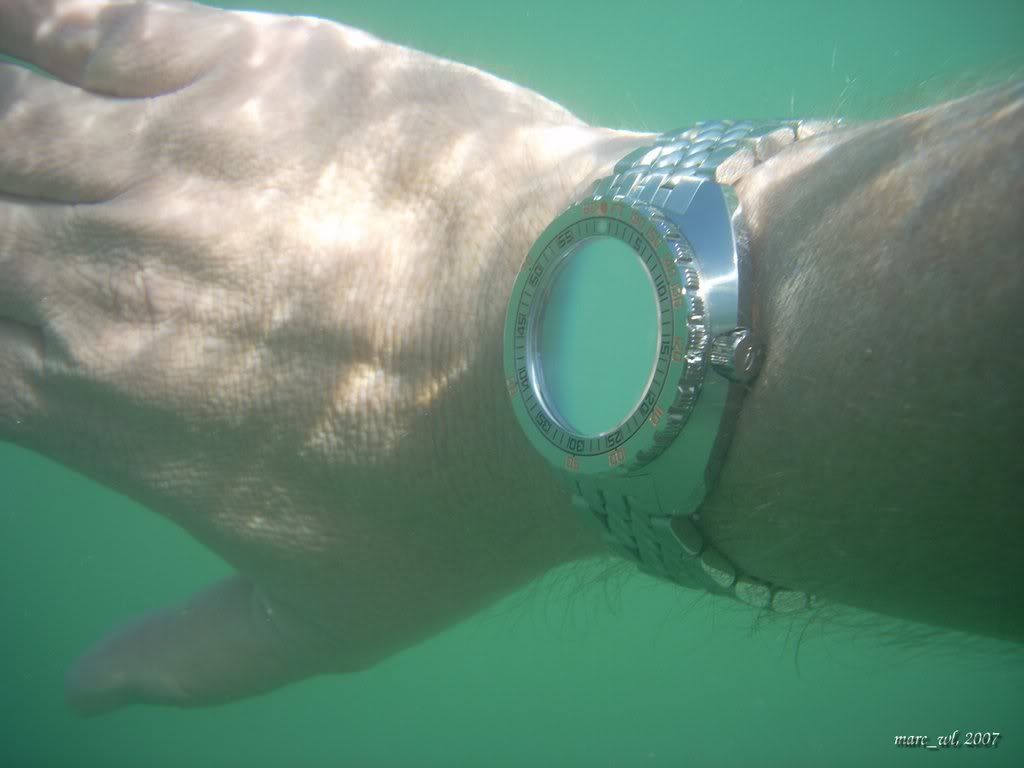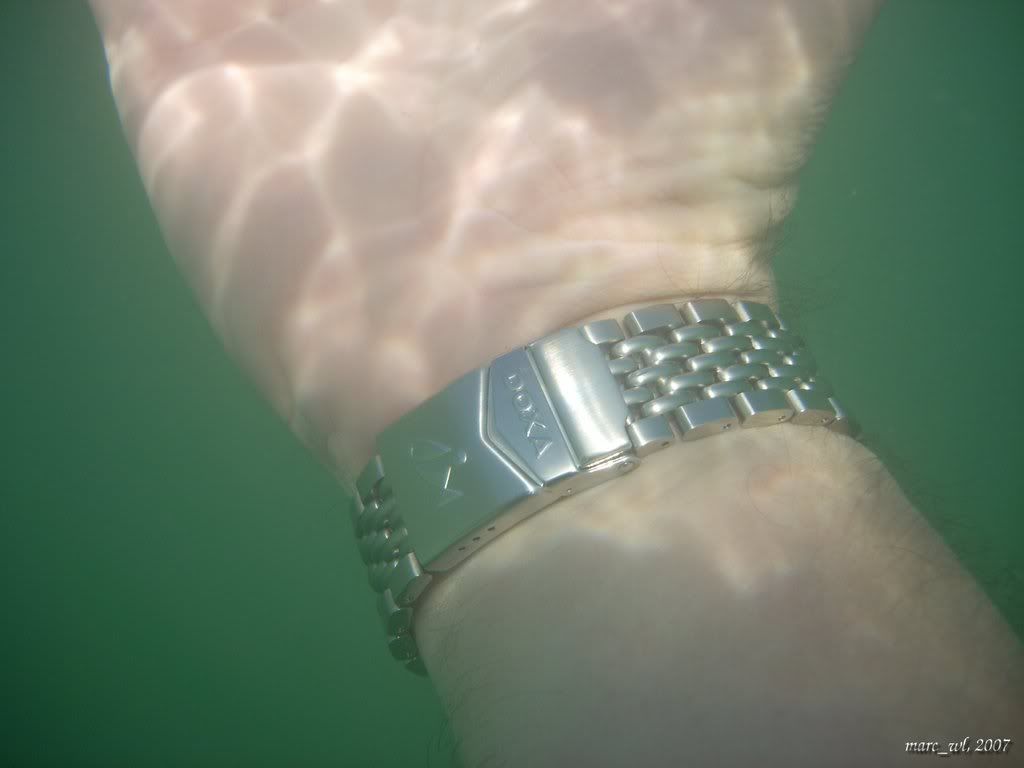 ​