Hi all,
After some 5-6 years of looking at luxury watches, I now finally joined the Rolex club.
Yesterday I picked up my new OP 36 in Bright Blue.
One of my first photos: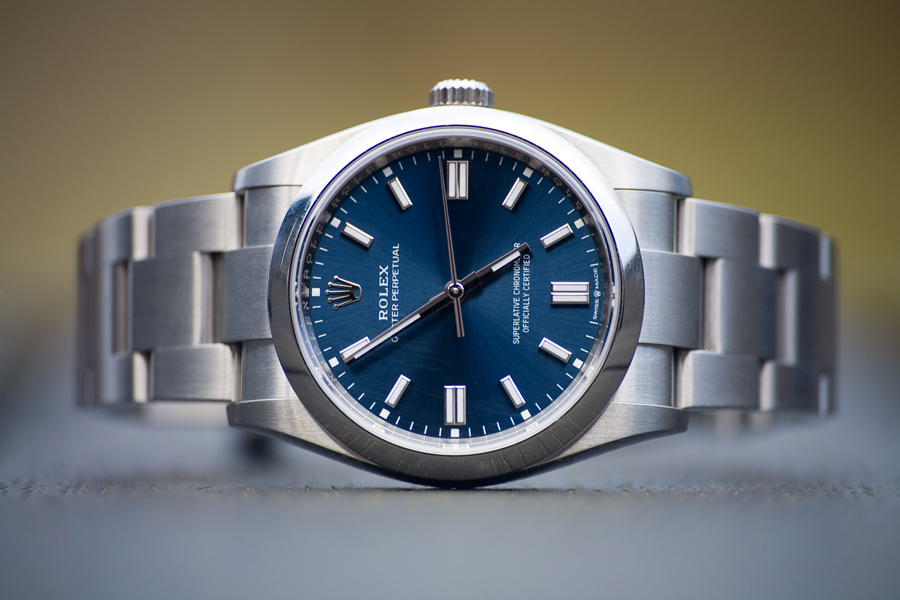 I've been looking at a large number of different watches, since my fascination of mechanical watches really started to grow about 5-6 years ago. Mainly from Omega, Tudor and Rolex, but also brands as Cartier and IWC have been considered.
But it's not until now, I felt I could use that kind of money on a watch. My first love was the Planet Ocean, but today that's was never an option - it's just too big and chunky for me, as are most other Omega watches. Same with the Explorer 2 Polar, which was also a favorite for some time.
About two years ago I found my late granddads old manual Lanco watch, and had it serviced. It's a 34 mm watch from the late 1960s. At first I thought it would be way too small, but after wearing it some time, I kind of got used to it. It was also at this time I started looking at smaller luxury watches.
When the new OPs were presented last year, it was love at first sight. I knew this was going the be my first luxury watch. The rather small size with a new movement with the longer power reserve, was just what I had been waiting for.
At first my preference was the silver dial. But after it started showing up in reviews online, I felt it couldn't really live up to the fantastic photos and rendering Rolex themself released. This led me the to bright blue one. Whatever watches I've been looking at, I've most often preferred the blue dialed versions.
I went to the local AD here in Denmark in mid October, so see if they had any. They had the yellow version in 36 mm, and the red in 41. I have no interest in these colorful dials, but atleast I got to test the sizes. I was a little afraid if the 36 mm would feel too small on my 17,5 cm / 6,9 inch wrist, but it felt fine. The 41 mm version looked too big in my eyes, for such a simple dial, but I guess that's a question if taste.
At this time, the AD had no idea how long it could be, before I could have a Bright Blue OP 36 (and I had my doubt I would even be able to buy it from there, with no history in the shop). And going gray market was never an option for me. After another visit to show my interest before Christmas, I emailed them about a month ago, while the shop was in lockdown. And they got the watch, and reserved it for me.
Yesterday was first day after lockdown, and I picked up my watch.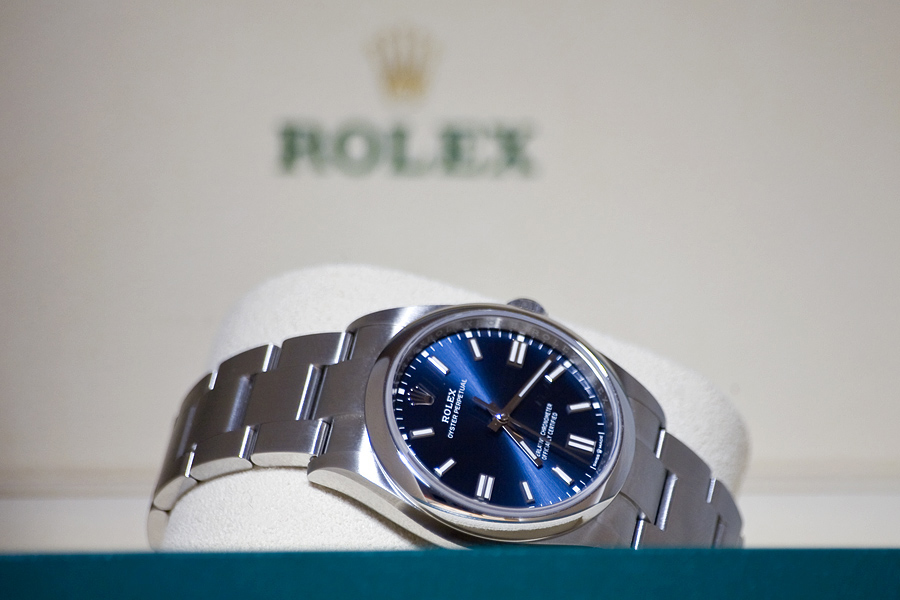 So far I love it. And I'm now certain I got the right size also.
The blue is really lovely, changing a lot depending on the light. From almost black, to very light blue in direct sunlight.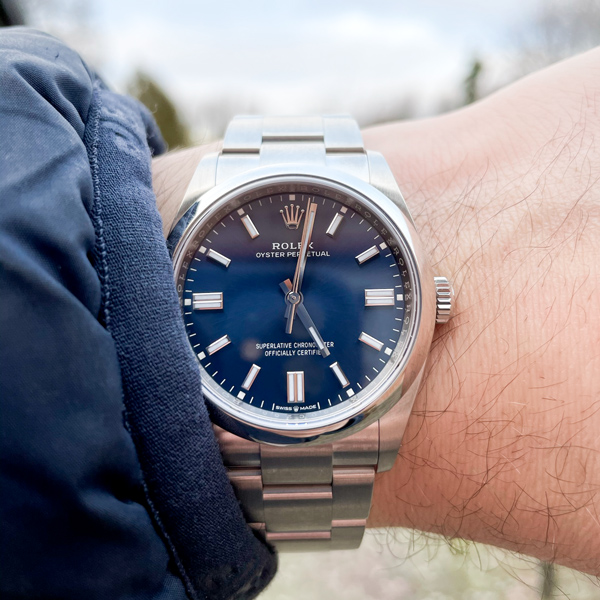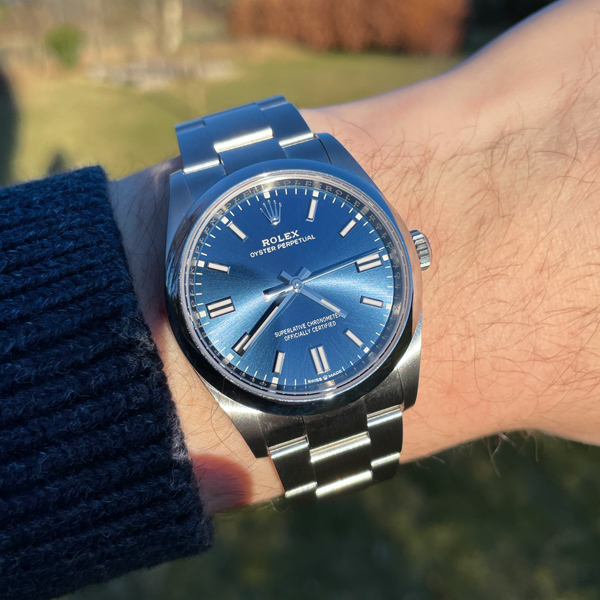 I also got the current Rolex "book" from the AD. Might just be normal when purchasing a Rolex, but for me it was a nice little bonus.