Discussion Starter
·
#1
·
Hi all,
Having been a long-time forums bystander, I thought it only good form to finally introduce my little piece of the watch world. I guess I consider that my collection consists of six 'core' watches at present, which continue to represent my taste/preferences as they've evolved over the years (although I am yet to flip/trade any of the others I've purchased!).
First up are a Heuer 1133G and WS2111 'Carrera' (the 2111 was my first mechanical watch). The Monaco was a 30th present to myself in the same year the model turned 40 (2009).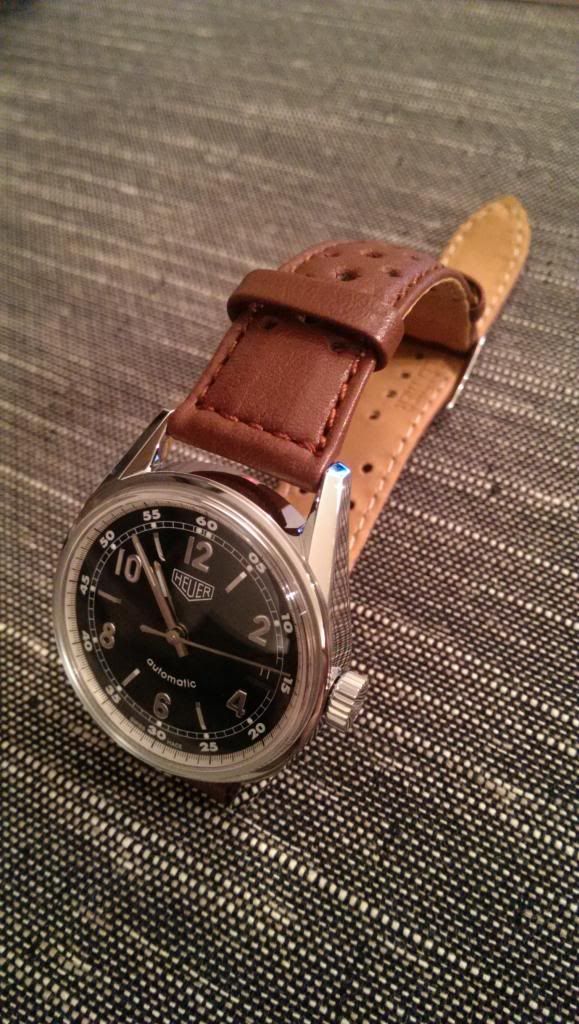 Next are an IWC 3253 and 3717 - the 3253 was a target for so long when I started collecting and I finally pushed myself to purchase my local AD's last piece when the Mark XVI was phased in. Even though IWC has a lot more 'profile' these days, I still think the Mark XV is a stealth/classless choice and one of the classic three-handed watch designs (and the date addition ups the day-to-day practicality over the Mark 11 and possibly reliability over the Mark XII?). The 3717, for me, is the most balanced three-register chrono with day-date function. It manages to deliver the dial information in a clear manner with no apparent visual compromises. The 7750 movement has been faultless and, love it or hate it, has played an important part in watch movement evolution (whether it represents good value in this particular package is another discussion).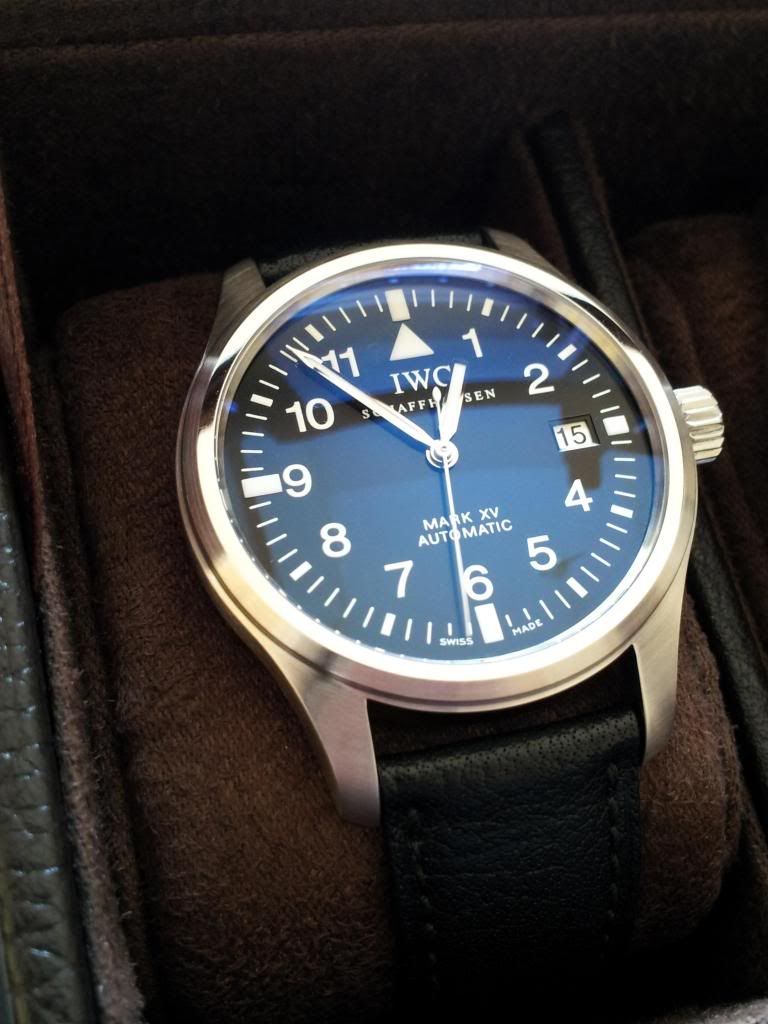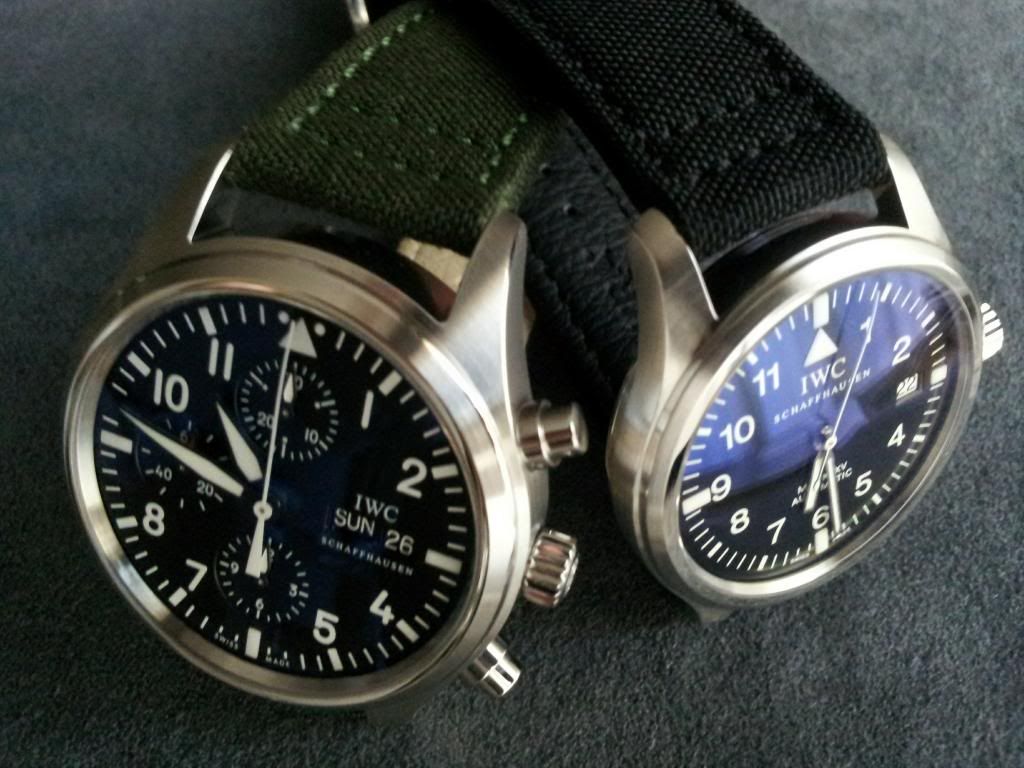 My Panerai 292(K) gets a lot of wrist time - the case remains flawless after five years. I was more than a little annoyed to get bumped by my AD to receive their second piece (from a J-series), having waited over 20 months on a full deposit! With hindsight, it was probably the better outcome as I prefer the clean dial of the K (and subsequent) series. Overall, to my eye, it is the best execution of ceramic in a watch - all the significant elements (including the bezel and crown) have been considered - it just looks so harmonious. The non-ceramic parts (lug wires, case-back and buckle) are understandable given their purposes.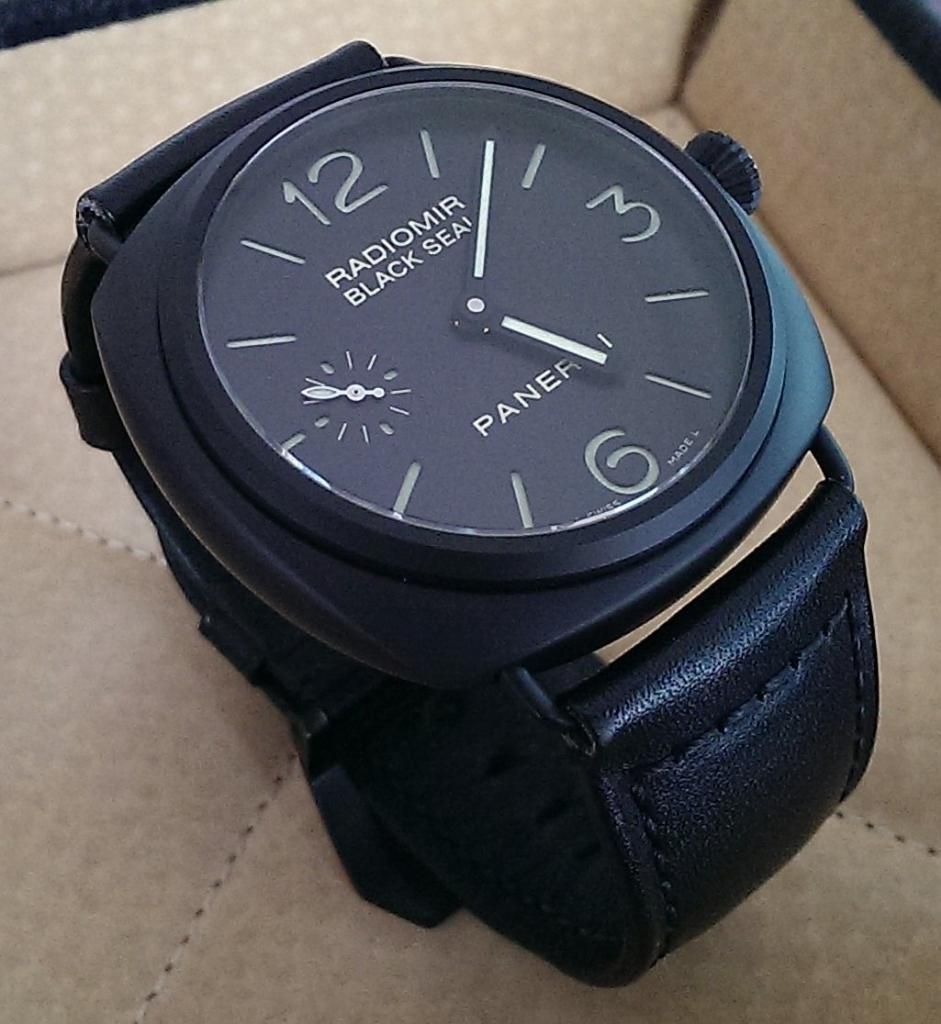 My wife bought me a JLC Reverso UT 1931 Tribute to wear on our wedding day last year. With the ongoing industry trend for 'vintage redux', I applaud JLC for going that bit further with little details such as the 'Swiss' dial. Even though the case proportions/size are not faithful, the increase makes sense in this day and age. At present, it would be between this and my Mark XV for a one-watch life (but in reality it has to be the Reverso as my wife would kill me if it was sold!).
In addtion to the six above, there's a Dunhill Car Watch - for those Le Mans jaunts etc!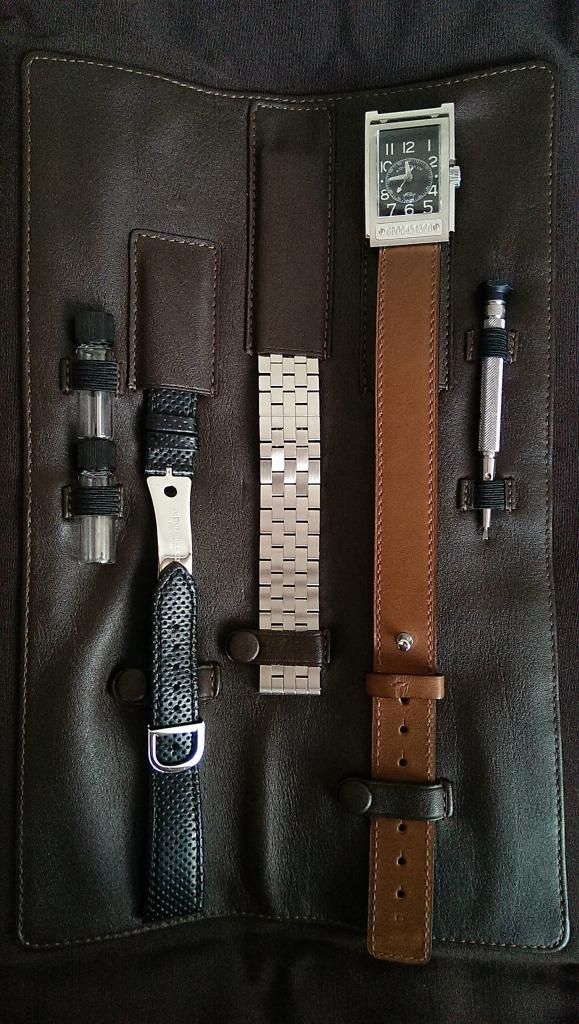 Porsche Design P10 that's on the market (the first to go):
The 'nobles' - VC Phidias and Omega De Ville (c.1969) - both of these came to me from my father. The Vacheron is a bit of an outlier (from his work-related collection). It doesn't come out very often - black ties mainly. The Omega dates from my father's 21st and was only recently unearthed. It clearly needs some TLC (like a crown!) but the Cal. 1000/1002 movement still runs after decades spent dormant. I can't wait to get it 'right' and on the wrist - I just feel that the look has now come full-circle and will be very wearable.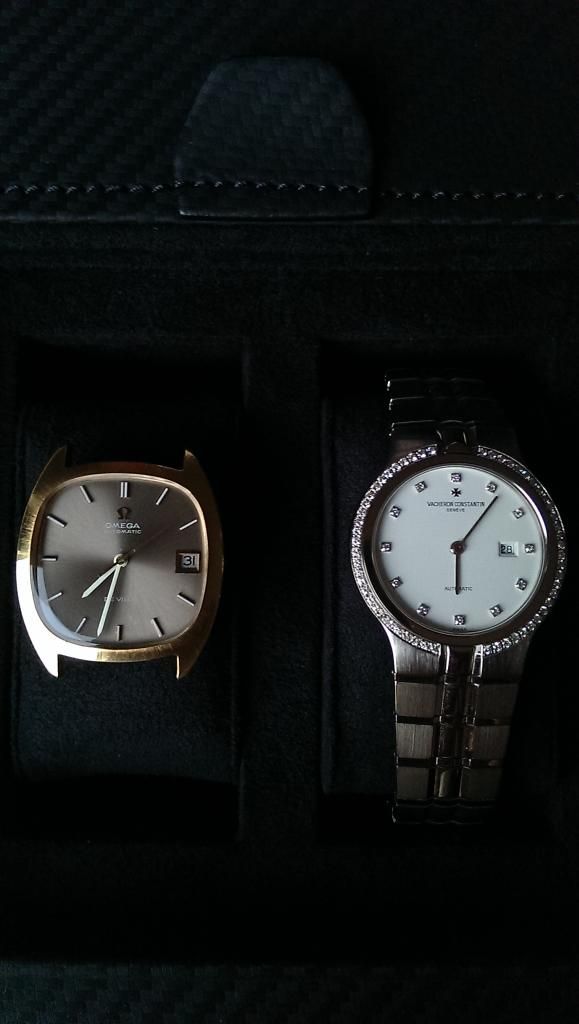 The sidelined pool beaters - Precista PRS-20 and EmaS Diver: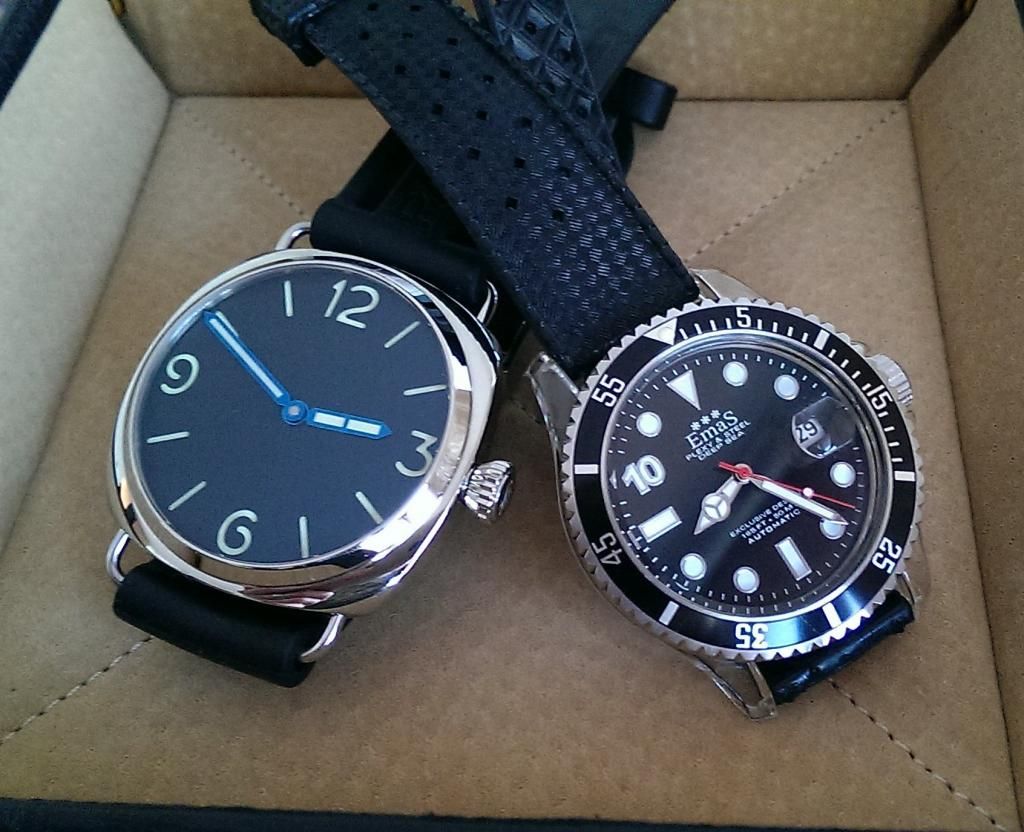 A bit of fun to end on, this Breil is a blast from my childhood that I found whilst moving house this year. A few things put a smile on my face having not seen it in so long - mainly the size of the case (24mm) and how so many of the links had been removed to fit my wrist. I also can't believe how much of the coating has survived!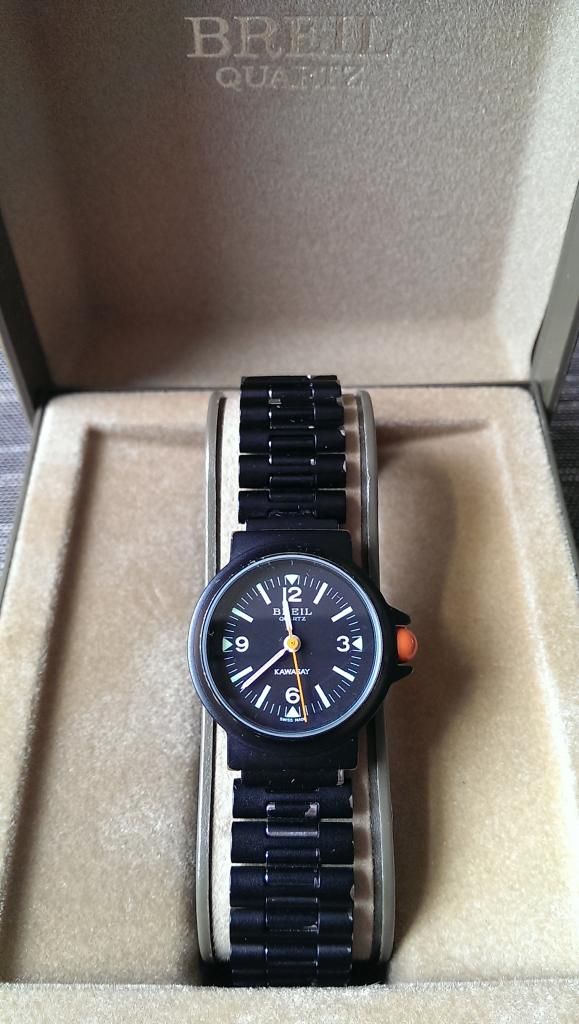 Well, that's about it. Hope to be contributing more to the forum in future.
Thanks,
Lee