Discussion Starter
·
#1
·
Years ago I acquired a love seat from my now departed grandmother. Today my grandson found a watch stuffed down the crack between seat and arm. I don't recognize it and assume it came with the couch. Trying to track down the owner, but none of my surviving uncles recognize it as being theirs or my grandfather's.
I am interested in any information about this watch, just out of curiosity, but especially a probable age. Google suggests it was indeed made by or for "Victorinox" (the original Swiss Army Knife people) some time after 1989, possibly before 2002. (So it may not really be "vintage". I'm not sure how that's defined here.)
The face says "Swiss Army" and "Automatic", black on silver with a red logo at 12 o'clock and red military hour markers. It features a bilingual (French-English) day/date. The lume is fairly bright but extremely short lived.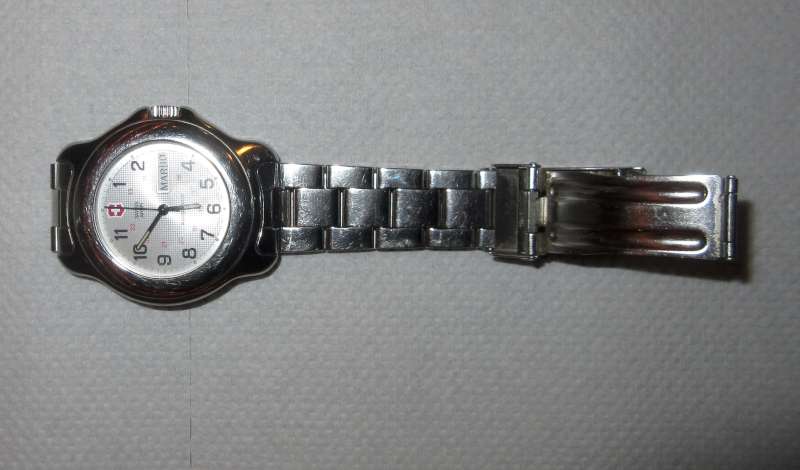 The back movement cover has a crystal showing off the movement and says "SWISS ARMY BRAND", "INCABLOC", "WATER RESISTANT TO 330 FEET" and "STAINLESS STEEL". The case itself bears a serial number, 800234176. The weight in the movement is inscribed "TWENTY-FIVE 25 JEWELS SWISS MADE"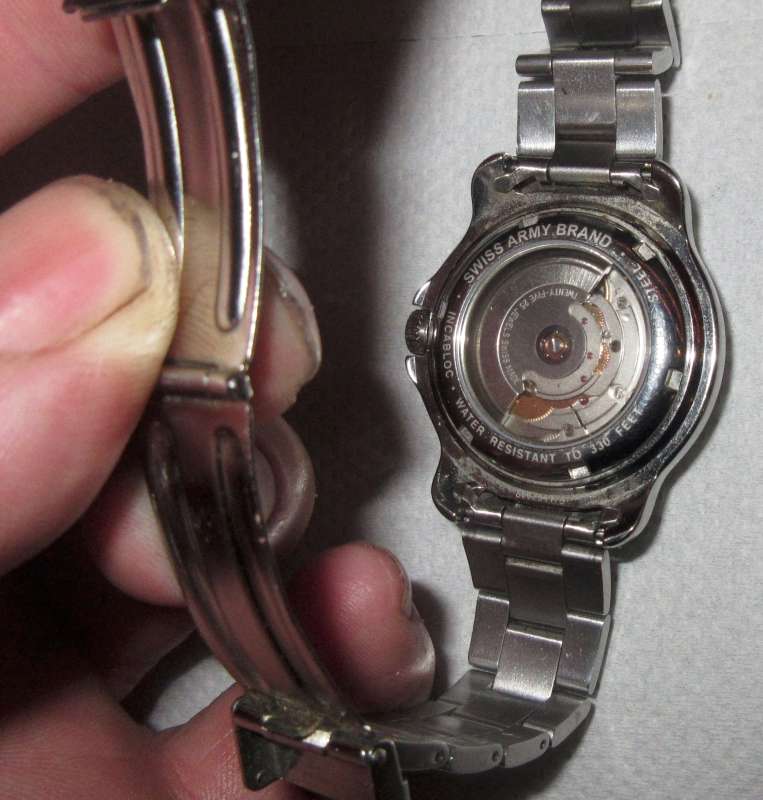 Any info would be appreciated.