Just received my late delivery of two frogs, the 1000B and 8200NT2. I took their old brothers out for comparison. I am not sure whether other members have done it before. Anyway, for your reference.
Let's start from 1000 first:
outer boxes
Inner boxes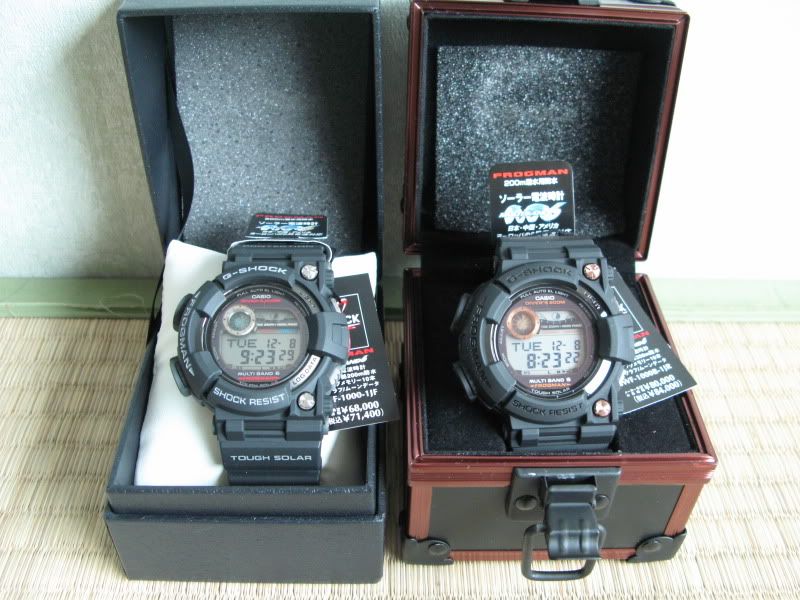 Watches inside boxes
Side view: please note the two-tone colour of the 1000 where the 1000B is all black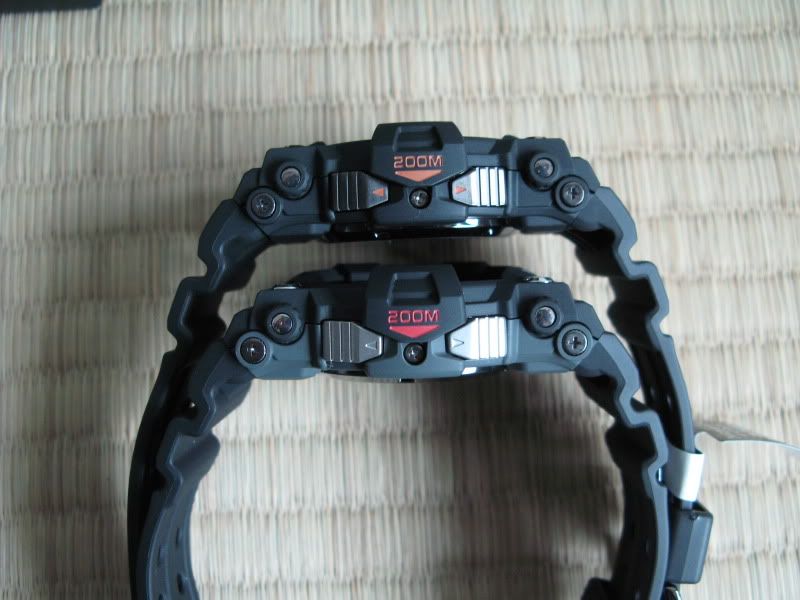 Another side view: the difference in letter colour and push buttons
Band and bezel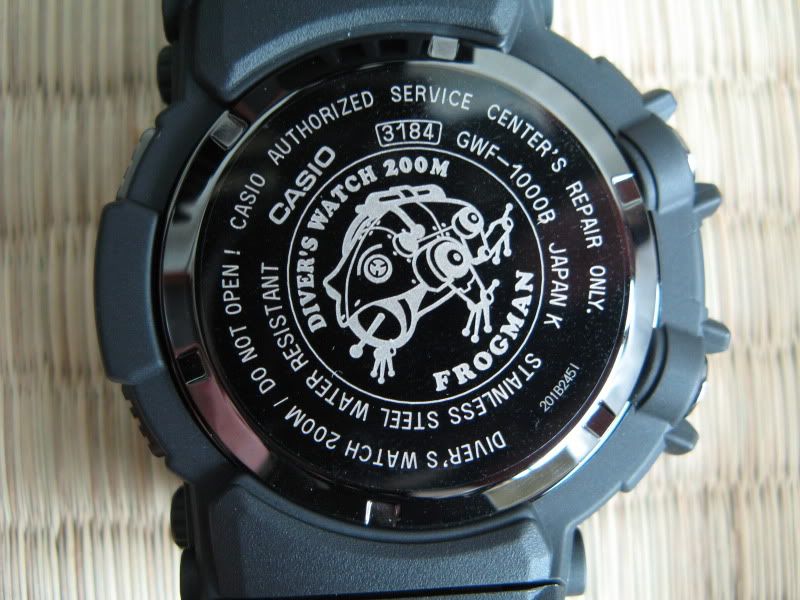 Caseback: 1000B
Caseback: 1000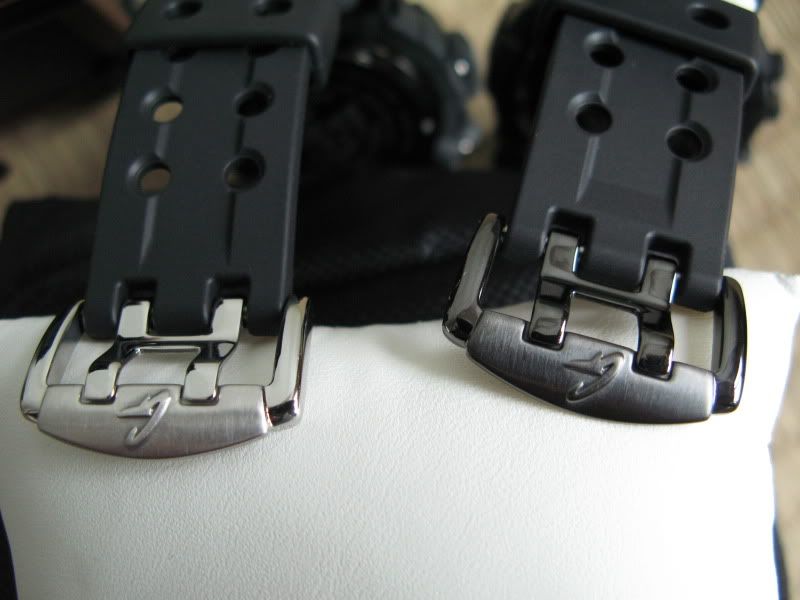 Buckles: The silver is 1000 while the black is 1000B
Wrist shotb-)
Accessaries
Which one I like the most? My answer is:
Next is my NT vs NT2: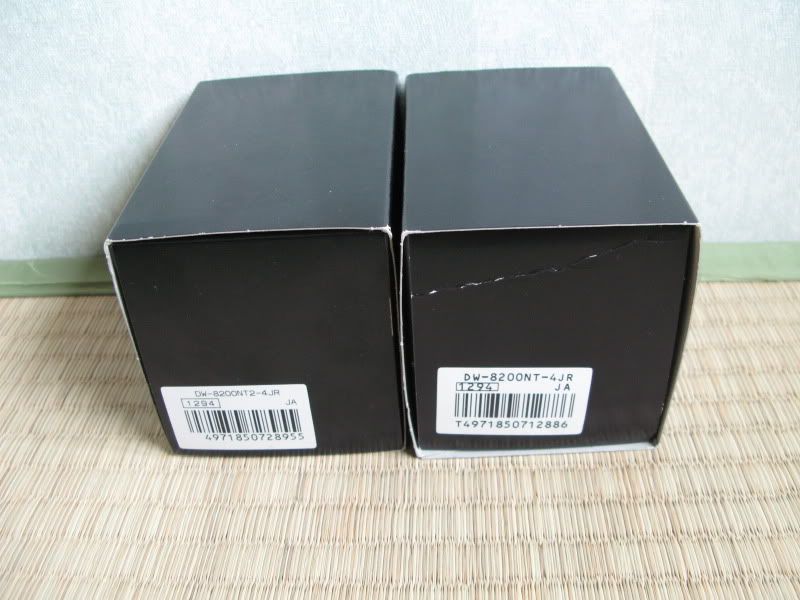 Outer boxes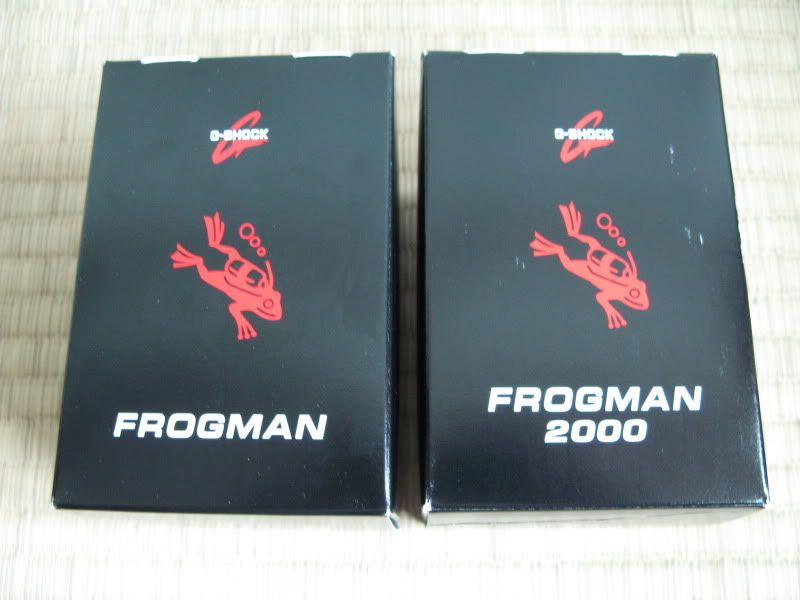 Inner boxes: NT has the letters 'Frogman 2000'
Frogs in boxes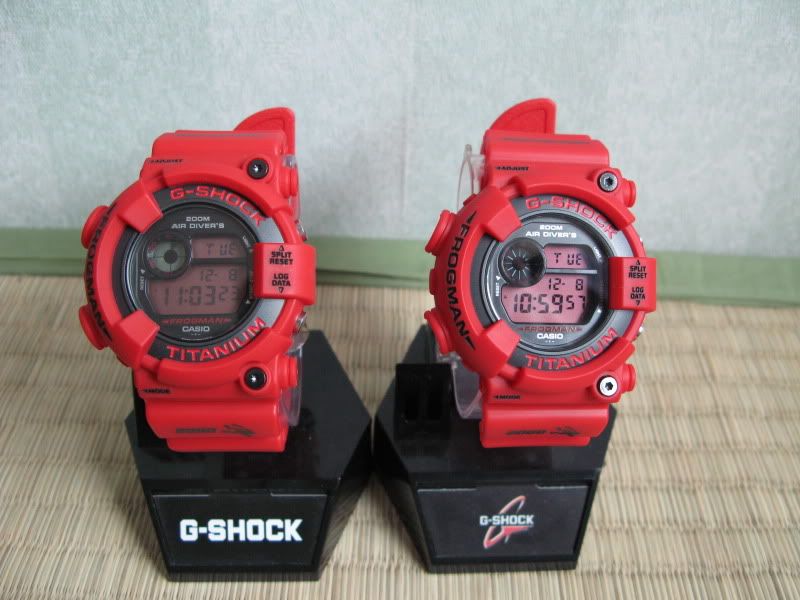 Frogs out of the boxes
Frogs in hand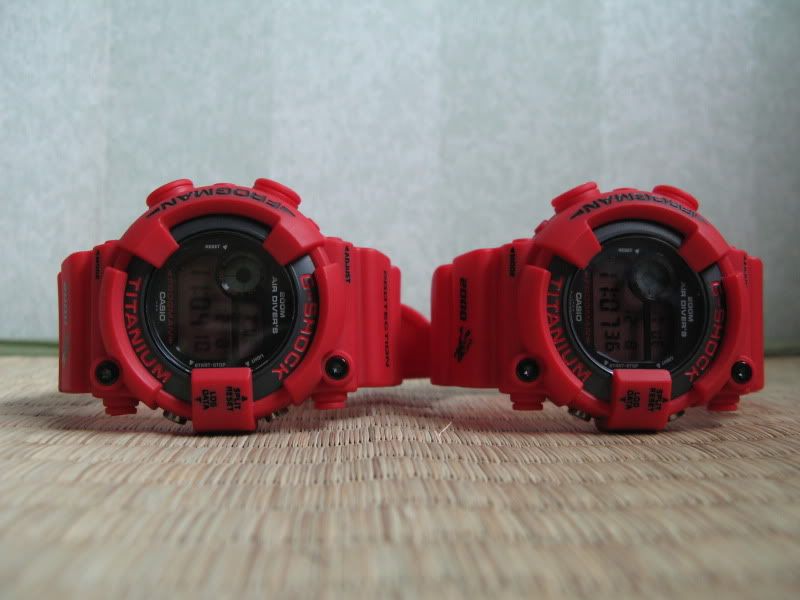 Frogs jump out of my hand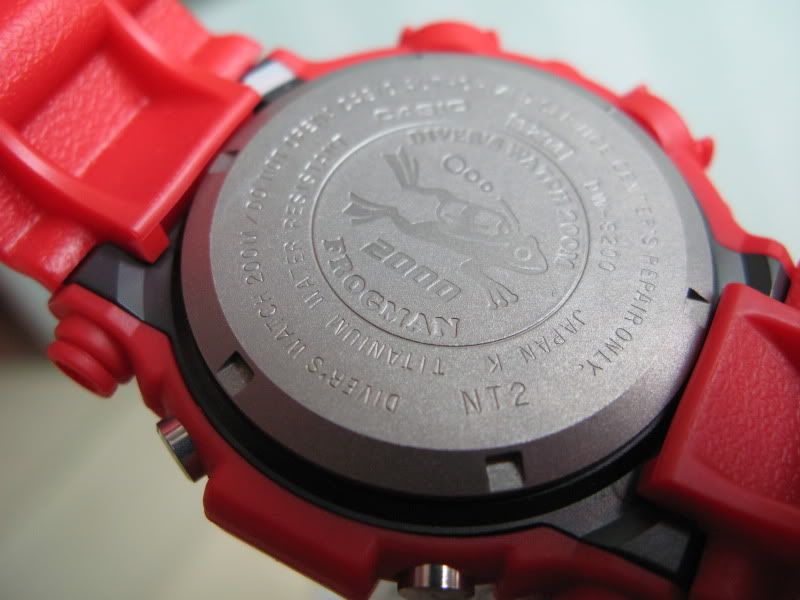 Caseback: No serial number, only NT2 punched on the caseback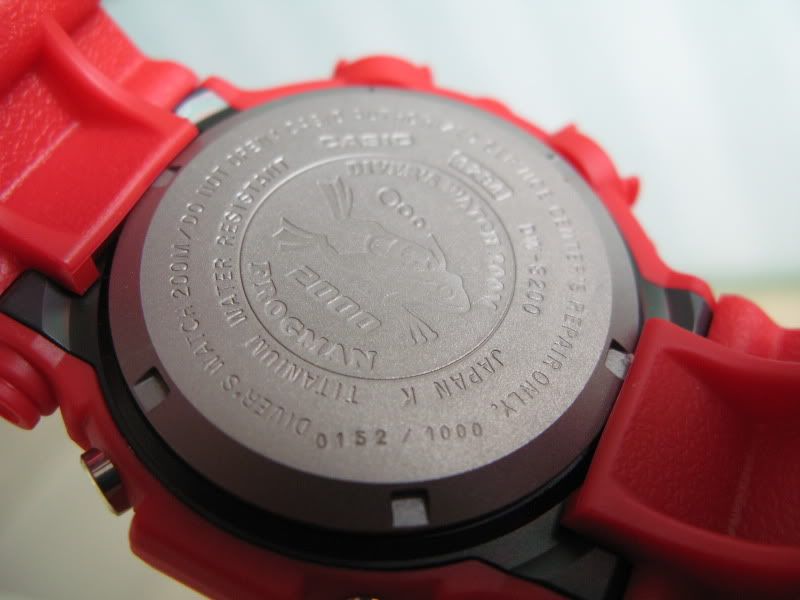 Caseback: NT with limited number out of 1000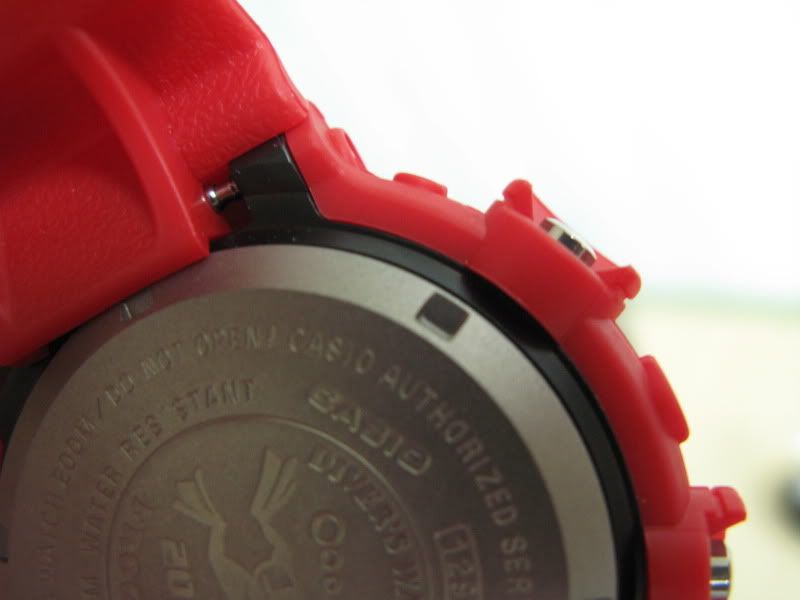 See the black coating on the titanium:-!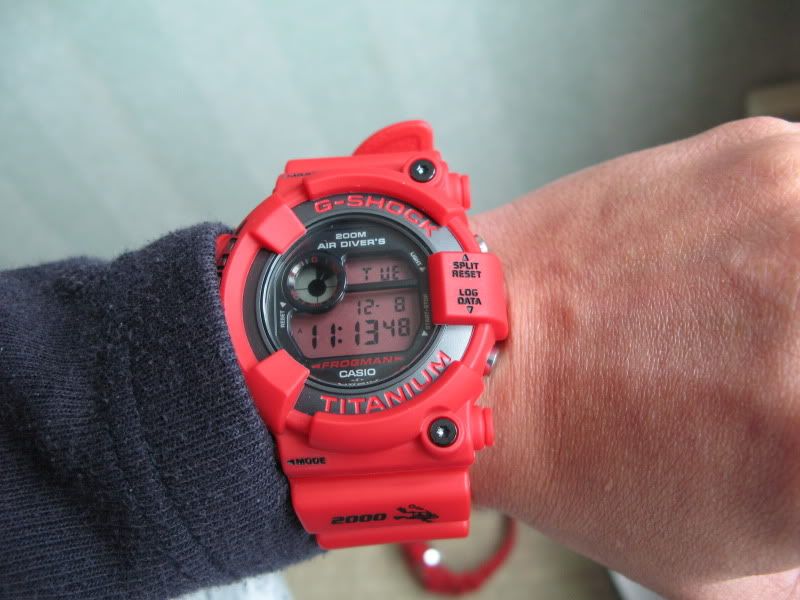 Wrist shotb-)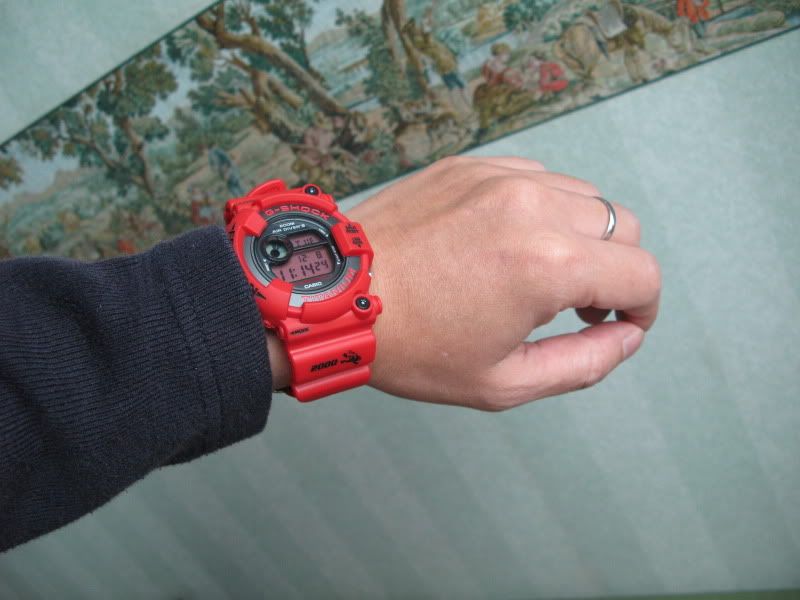 Another wrist shotb-)b-)
In summary, only the caseback is different. If it is for wear, buy NT2 because it is cheaper. If you are a serious frog collector, NT is your choice because it is one of the rarest frogs in the pond. But if you are a die hard frog collector, then buy both.:-d
Cheers,
Wah