This Frogman MIRB needs no introduction. It's becoming more rare on the market.
An ISO Certified to 200 meters. The case is all titanium with a screw-on back. Buttons, buckle, and upper case are DLC coated (diamond-like carbon). The resin strap and outer cover are gun metal in color. Japan-made model. Comes with box and G-Shock tin. Module is 2422 so you can access online manual for functions such as time zones, alarms, timer, stopwatch, dive info, solar, EL etc. Dial display is a rusty-amber hue (very tough looking).
I am original owner since late 2009. It has been sitting on the shelf and receiving ambient light from nearby windows, so it has been receiving solar charges regularly. Just needs a wrist to wear it more often.
It has normal, moderate use, so the titanium screwback has a couple of VERY fine, very short (hardly perceptible) hairlines. It has never seen water. The Frogman is in great shape and all functions perform excellent. Although I treated it with care, you all know that this watch is one tough SOB.
Yet another great watch, priced to move fast:
$219.
Paypal and I ship CONUS.
Pictures from today: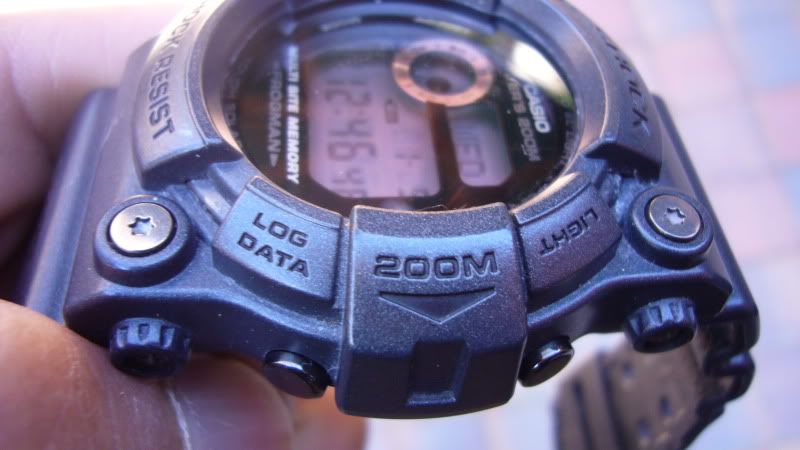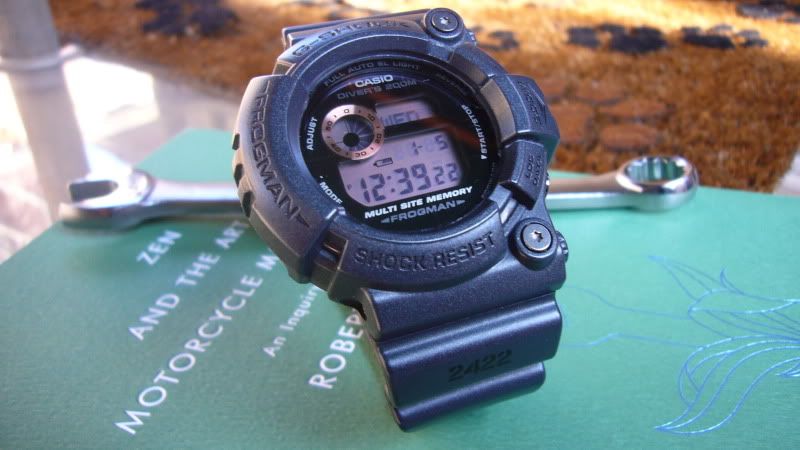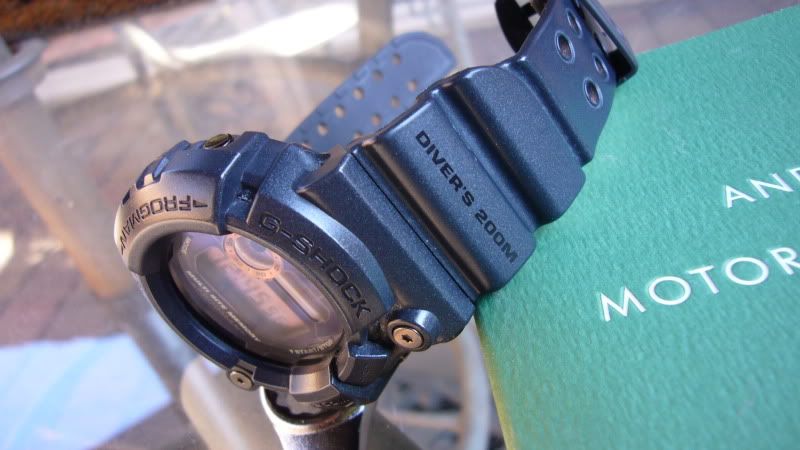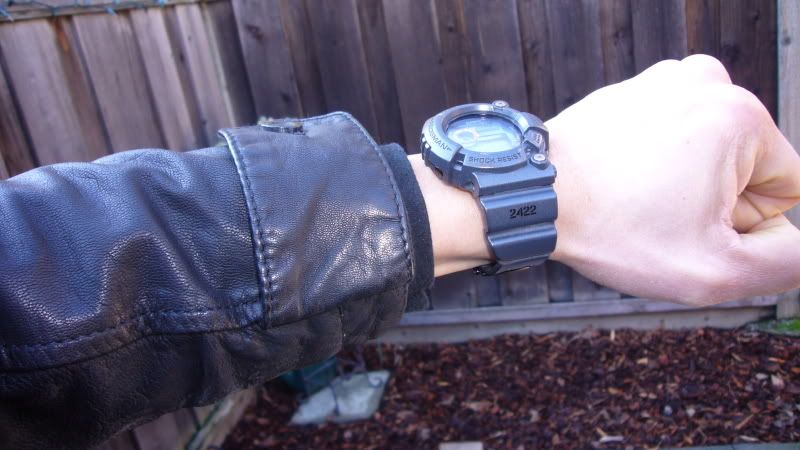 Wear this. Look tough!
Please PM me, or email me at (eliminate spaces): popmartini @ gmail . com (not my paypal address)
Thank you and good luck!
All the best,
Johnny