Discussion Starter
·
#1
·
Altivo Timepieces (on Amazon.com) has the classic DW-8200 left (as of this moment) for $250. The company has fast shipping and the watch arrived as described.
The DW-8200 is a hefty, eye-catching Frogman, with its red lettering (much redder in real life than the pictures below show), its silver accent, and its dome-shaped bezel.
The 8200 fantastic trait is its simplicity, something I don't think the modern Frogman models have anymore. Its functions include 1) time, 2) count-down, 3) stop-watch, and 4) 3 alarms and an hourly signal. That's it! It reminds me of the DW5600SL Spike Lee whose similar simplicity I adore.
As compared to my MIRB, it is just about the same size, maybe sitting a tick higher off the wrist but still comfortable. The 8200's strap isn't as progressively soft as the MIRB, but once the watch is on, you just don't notice the feel of the strap. The difference is little and, while worn, not perceivable.
I love both watches and will now have a hard time deciding which to wear for the day -- yet they're different enough that I won't be too indecisive. :roll:
For a second generation Frogman, I can't believe that this one came brand-new in the box. Not a scratch. Not a smudge. The illumination is bright and sharp. |> up for Altivo Timepieces on Amazon!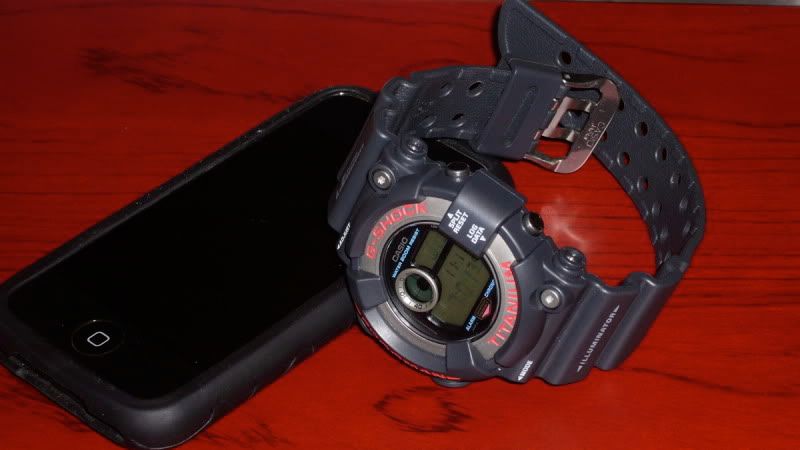 And a few comparison shots with the GW-200MS MIRB.