Discussion Starter
•
#1
•
I had lunch with my son today. It was his birthday (28) on the 18th and as Xmas is just a couple of days off, I asked him what I could get him in the way of a gift. I was stunned when he said a watch!
He has never worn a watch or even shown any interest. We were in a large shopping centre and wandered around looking at typical Jewelery Store watch displays. He spied this watch, and no matter where we went we kept coming back to this...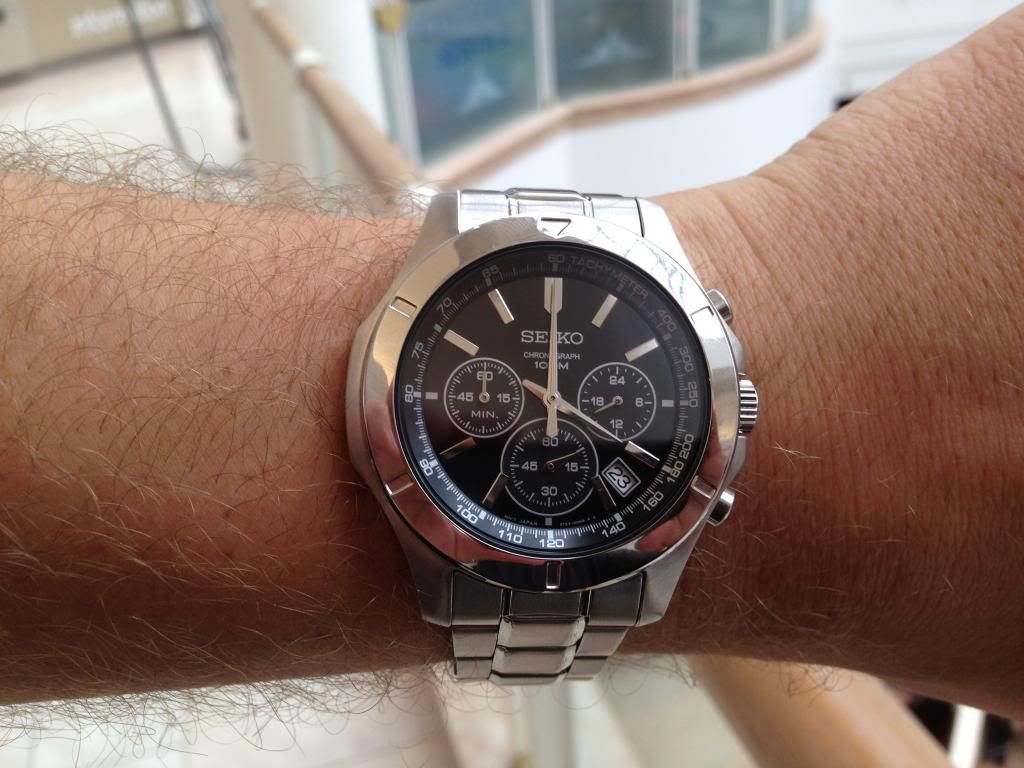 It was very very cheap and with a 3 year warranty a safe buy. I was happy to spend twice as much, but the watch that caught his eye is the one he wanted. Beauty in the eye of the beholder!
Ita...