This Rolex is a vintage 6564 with something most of this age lack...its original bracelet. The watch is a 159XXX serial, dating it to 1965. The model is a 34mm case without the crown, and 19mm lug spacing. Bracelet clasp is stamped 65. I recently had the crystal replaced with an OEM Rolex crystal. I also had the watch pressure tested and serviced at the same time, and it is running great. Case and bracelet have been minimally worn in their lives and are in excellent shape. Hands are original, but the dial is a replacement I just had done. The original had a terribly messy relume done, and needed swapping.
The bracelet is in great shape. It is a spring-stretch riveted bracelet. The spring links are still lively and there is no real stretch to the bracelet. I have seen these bracelets alone fetch near my asking price for the combo. The bracelet is on the short side, suitable for around a 6.5"-7" wrist.
Overall I would call the watch a 90% piece. It is a terrific vintage watch with no issues, ready to be worn and enjoyed for years to come.
I am looking for $1295 on the piece via paypal, fees and US shipping included. Email me at
[email protected]
for quickest response. Thanks for looking.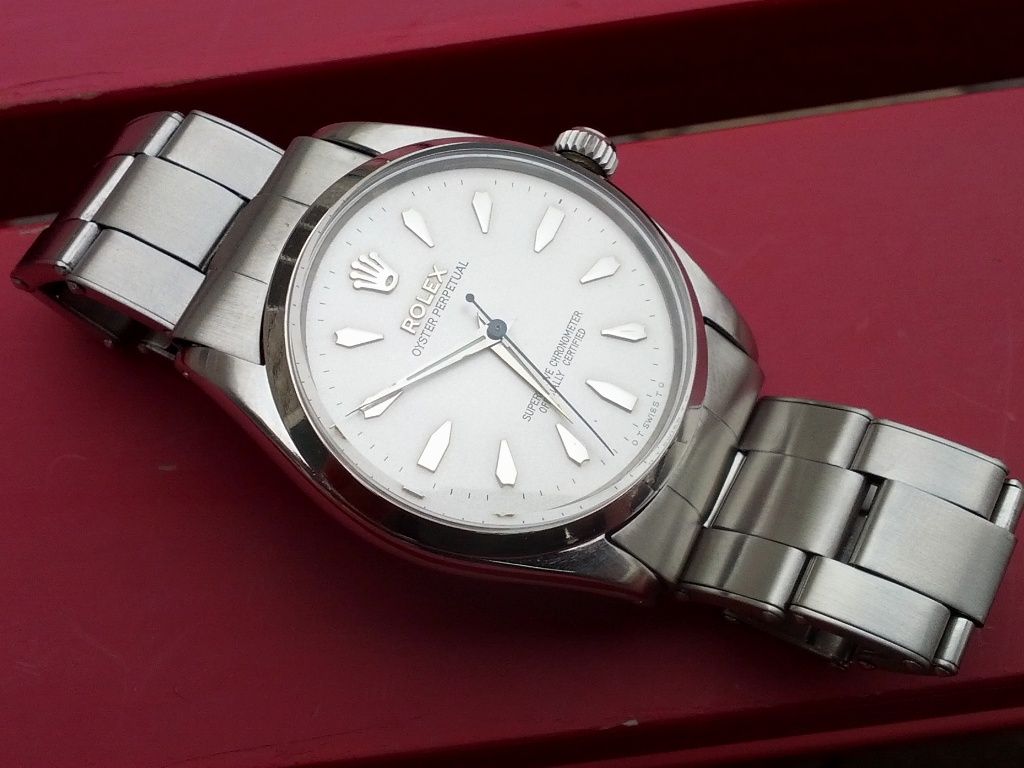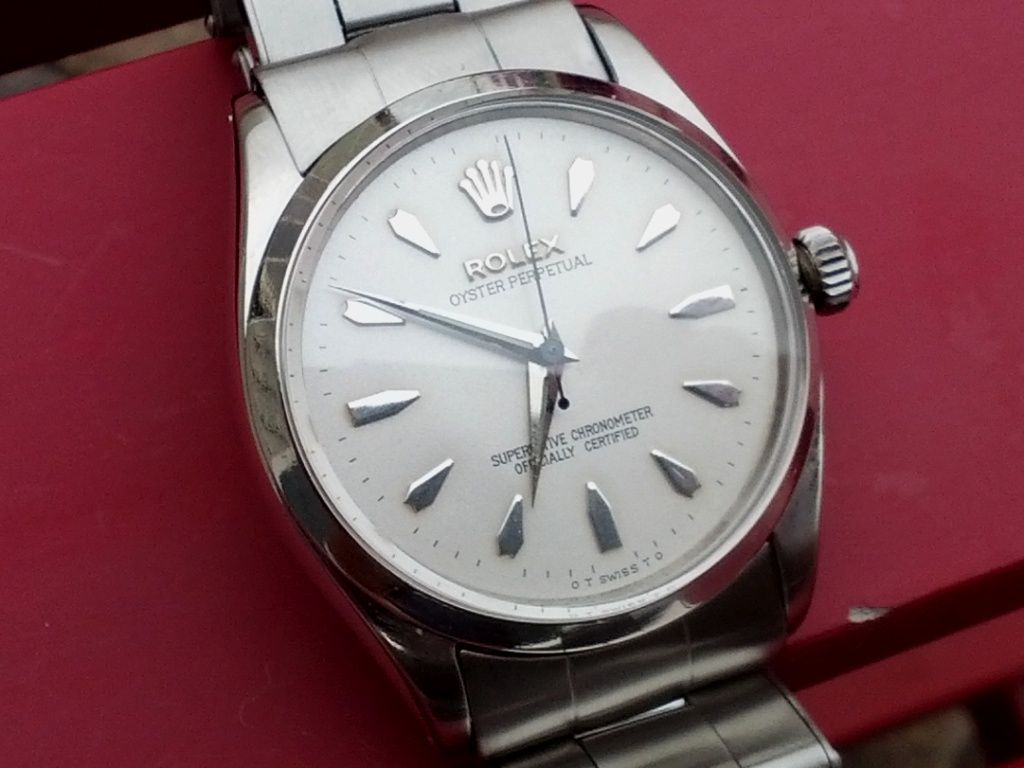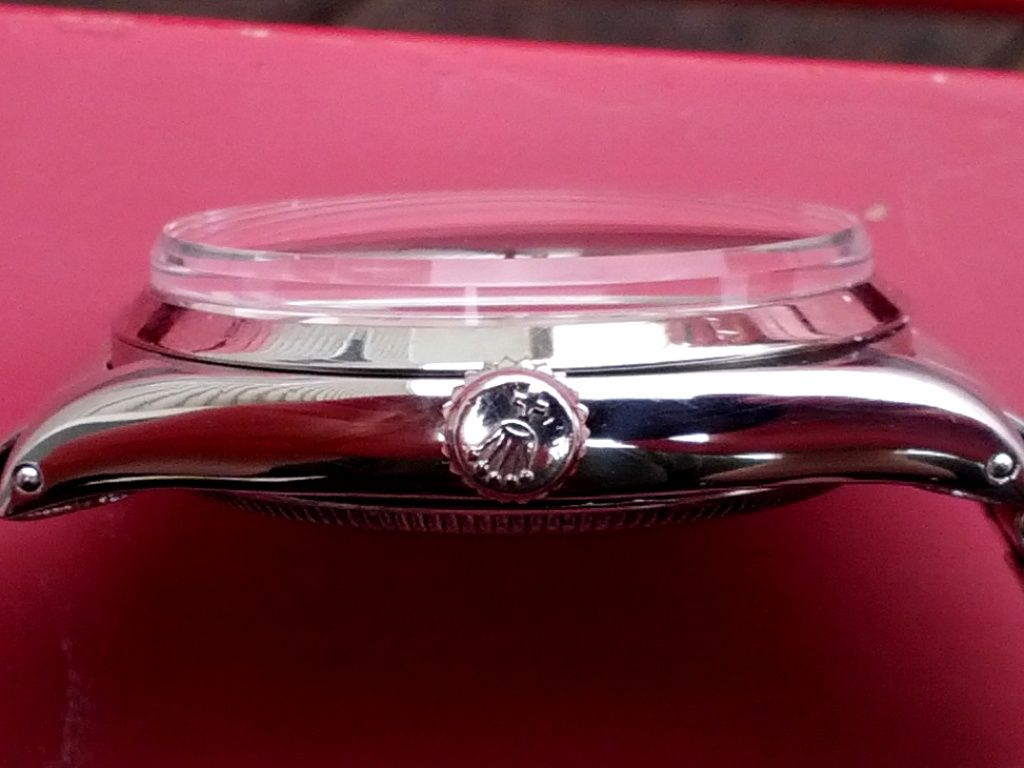 Here is a pic I took with my phone when at the watchmaker, just before service. The case has not been opened after service.