This one hurts already and I've only shot the pictures, but if you want to add an all-star to your team you have to let go some serious talent. It doesn't get much more serious for a vintage Omega collector. Here is the last of the legendary 321 chronographs - the same movement as the Speedmasters used by NASA. This one is inside an all 18K Seamaster reference 145.006-68, and I mean
all
18K - even the dial. It has over $1000 in gold value alone! This reference is the epitome of the chunky "C" case style used by Omega from December of 1964 into the 70's. It measures 38 mm from 3 - 9 without crown, but a more accurate measurement is from 2 - 9 because of the beefy lugs where it is a hair over 40 mm. That's a lot of vintage Omega, and it has a commanding wrist presence. Sadly, it's just too big for my tastes :sad: but it was a privilege to own it. May it go to a good home.
Anyway, I've tried to exaggerate any imperfections using macro shots (as I always do - feel free to ask for references). The majority of these aren't noticable when worn. There are some scratches near the wrench slots in the back of the case, but any others you notice are only surfaces swirls. If you wish you can have the watch polished after purchase. I prefer to keep it as original as possible. You can see the case is crisp and the dial is spectacular. It will change from light to dark depending on the angle and light. It operates perfectly, all hands reset to zero and winds solidly. It keeps time to within 4 - 5 seconds a day at worst the last time I tested it and has more than a 50 hour power reserve on a full wind.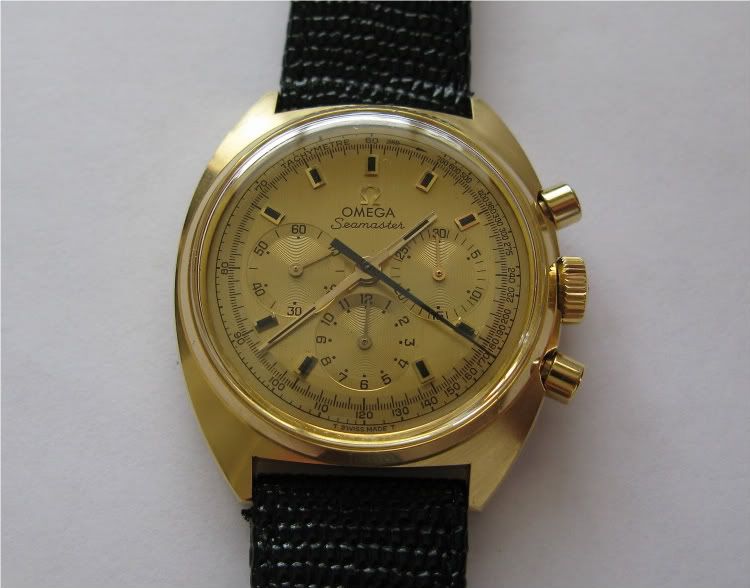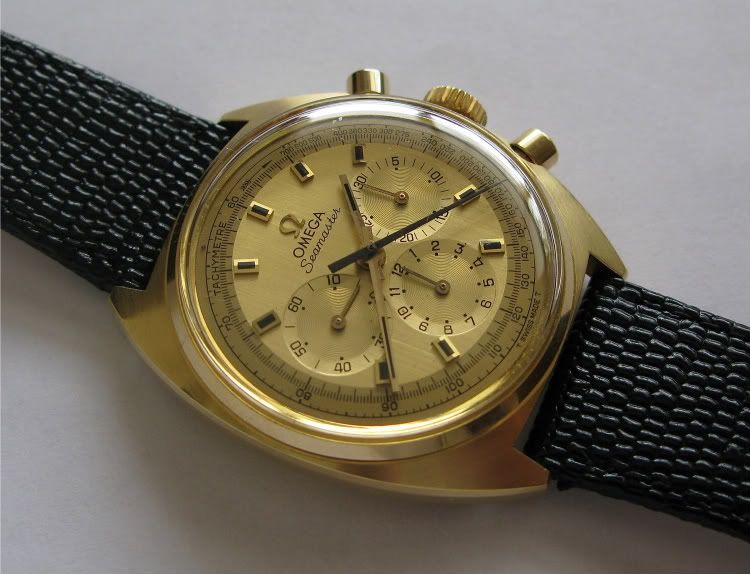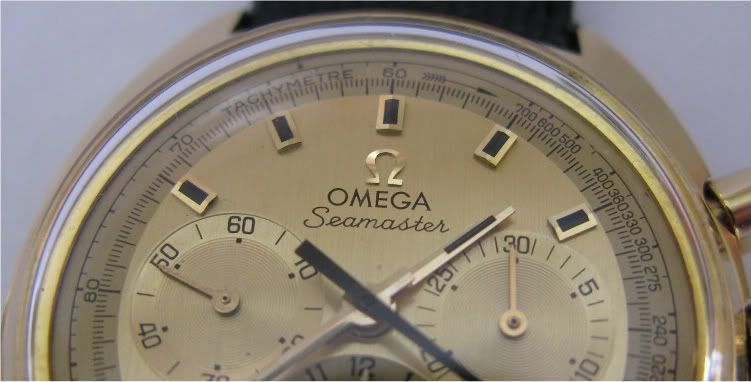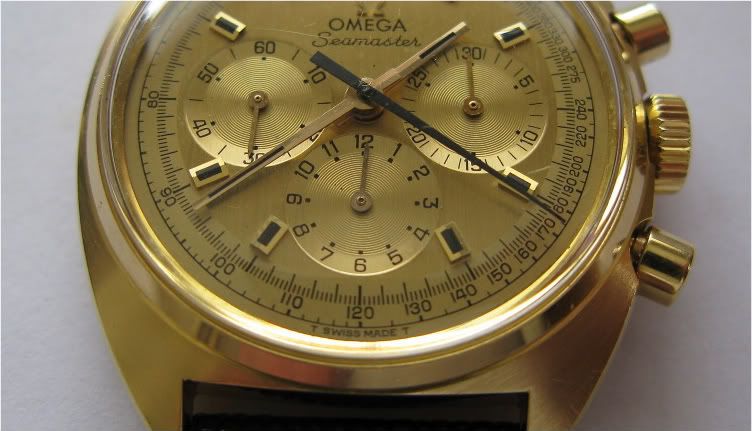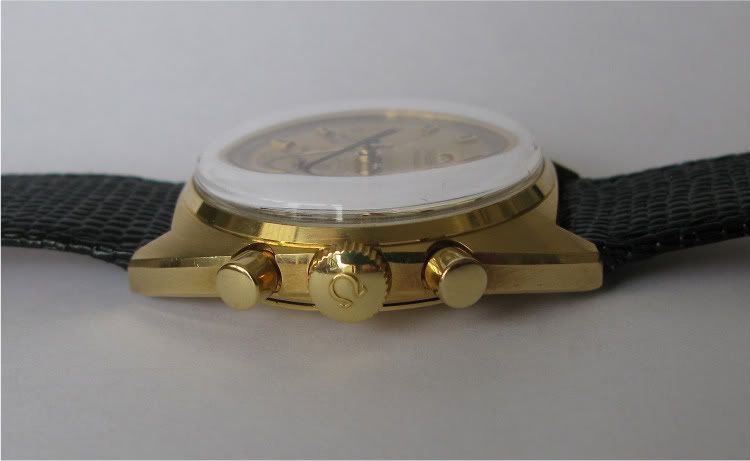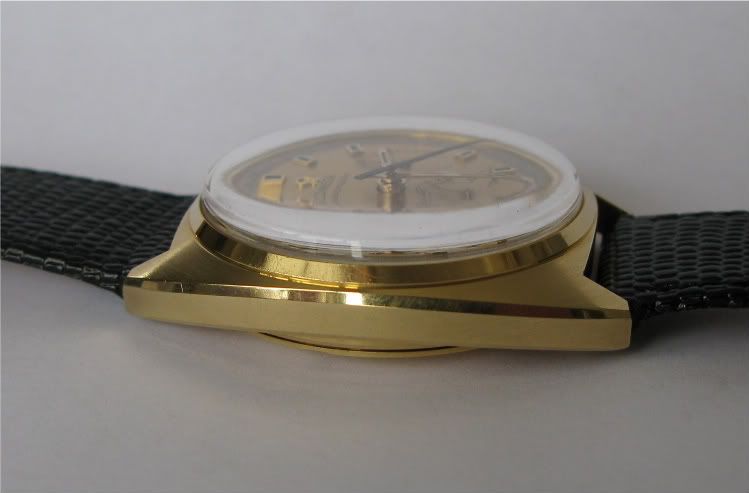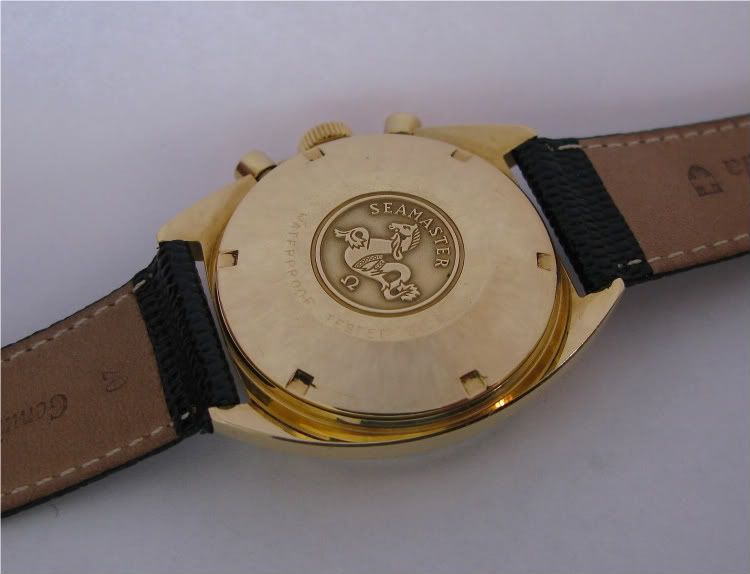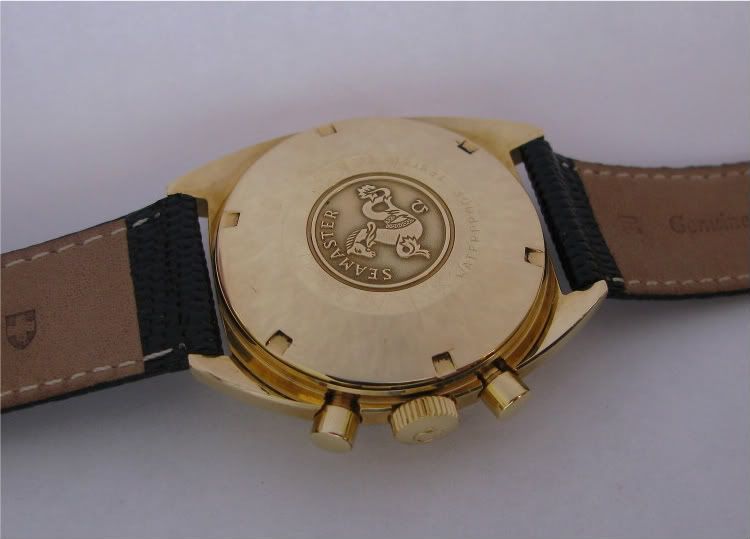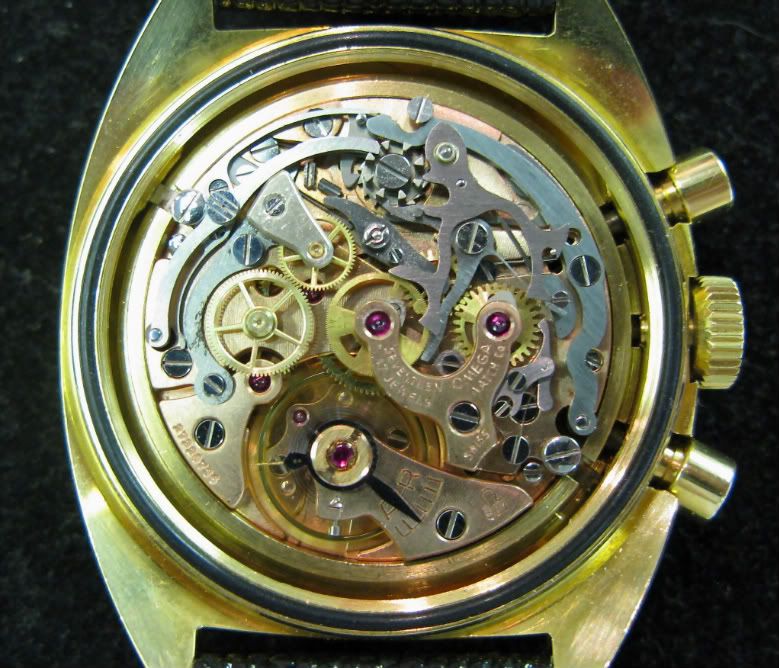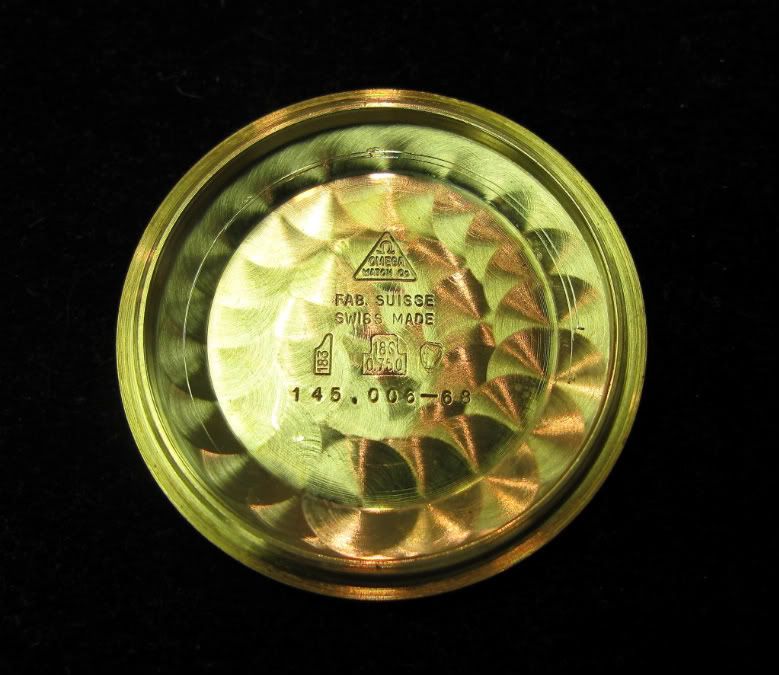 and a shot of it on the page it's shown in Omega's A Journey Through Time: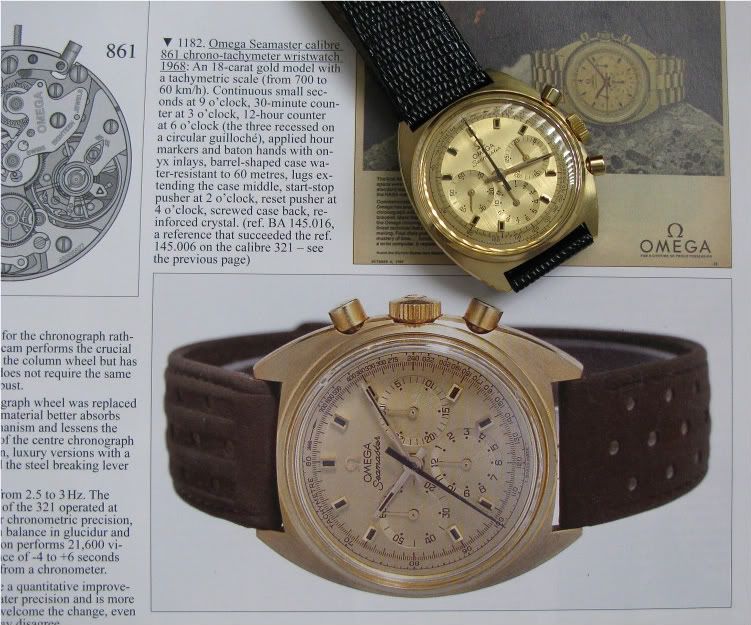 If you check eBay, these
always
get listed for $5500 and up. I'm asking (reduced)
$4600
which will included shipping within the CONUS, and will entertain any serious offer. Contact via e-mail at
[email protected]
or PM here. Thanks for looking!