Hey guys its been a long time. I see some people thats still pretty active here
I kind of fell off the face of the earth overhere. You guys know how it is when other hobbys take over
And i need a little cash to fund said other hobbies. So here it is.
x2 vintage Eterna kontiki 20 watches. Keeps time +/- couple of minutes over 24hrs.
-Both man size 37mm
-sterile crowns so assume non original. screw down securely
-honest wear on case. nothing crazy with light harlines and some knicks. Well watches are 40yrs old
-crystals is clear
-kontiki with the square markers has beautiful glossy blue grey dial with patina on above all the hour markers due to radium lume. Even though it has a little wabi i like this one better. I like how the date wheel is the same finish as the dial. Most watch companies would have called it black or white and call it done.
-kontiki with baton hour markers and hands has a mat blue grey dial that darkens to black at the dial edge.
-gold medallions on case back both still showing good detail.
-will come heads only
-TRADES -$200 for a nice cwc w10
or the like.
-$600 usd shipped in the united states. Paypal add %4.
[email protected]
mahalo,
wade
Kontiki with square hour markers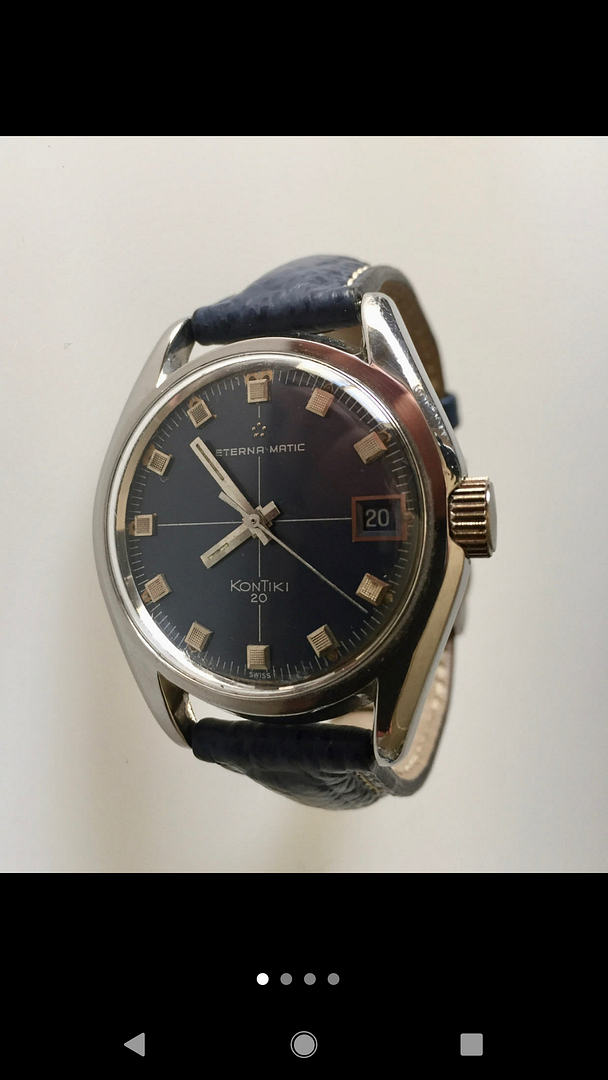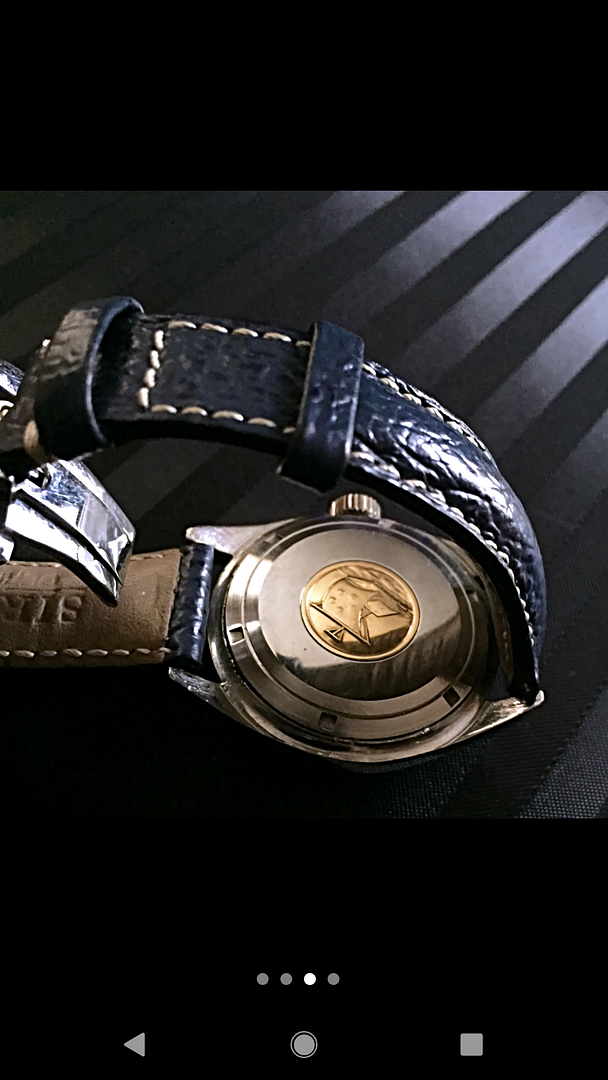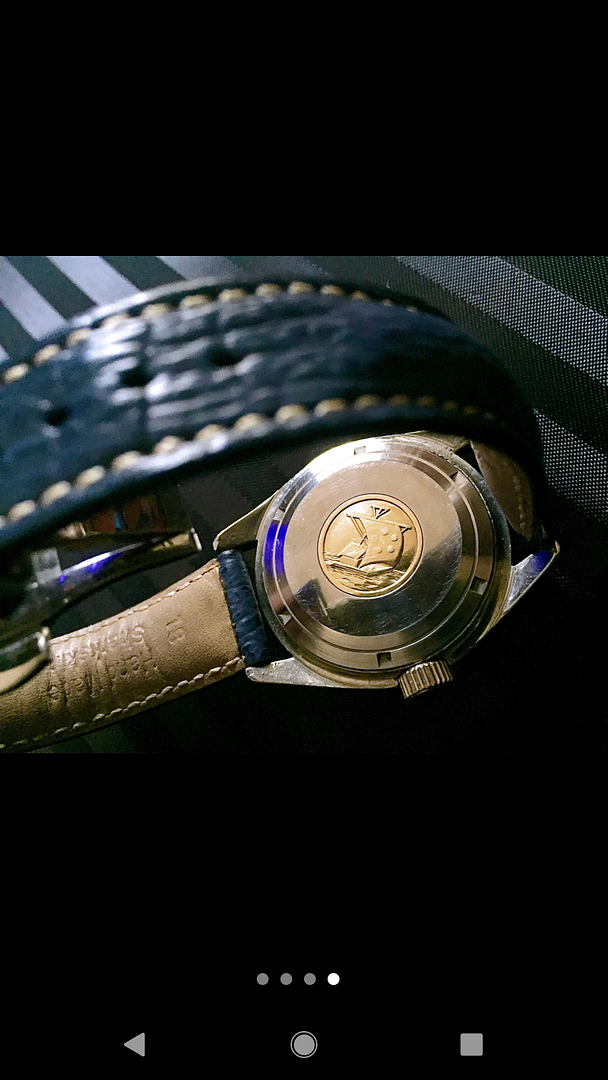 Kontiki with baton hour markers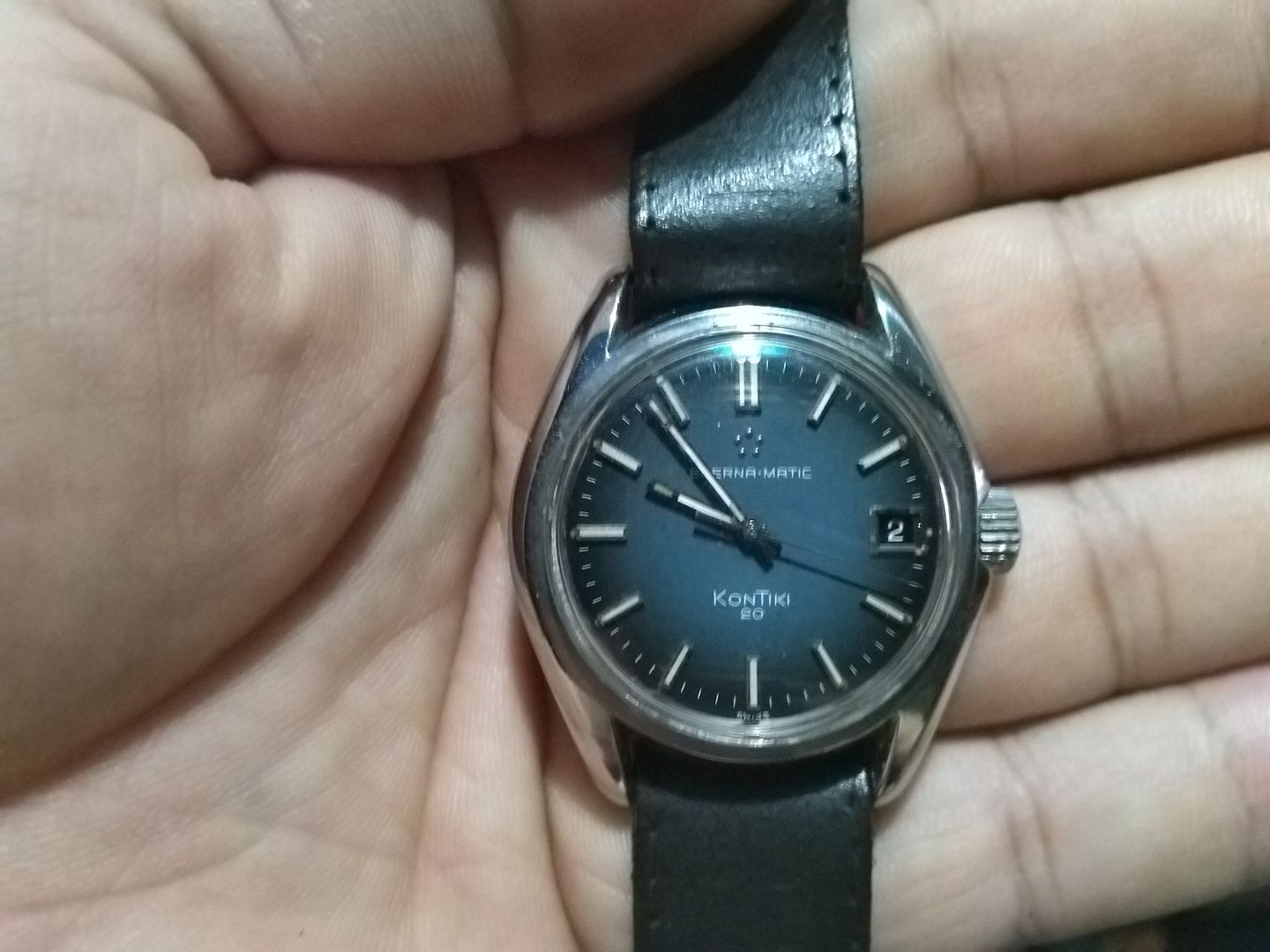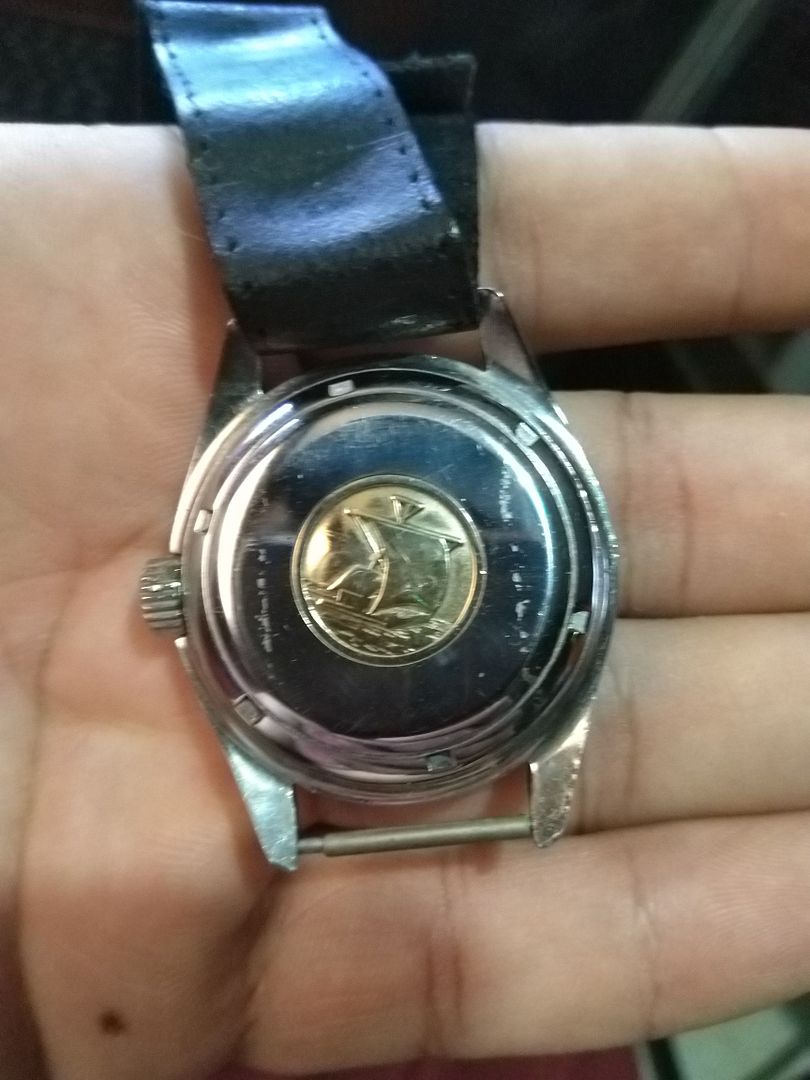 side by side pic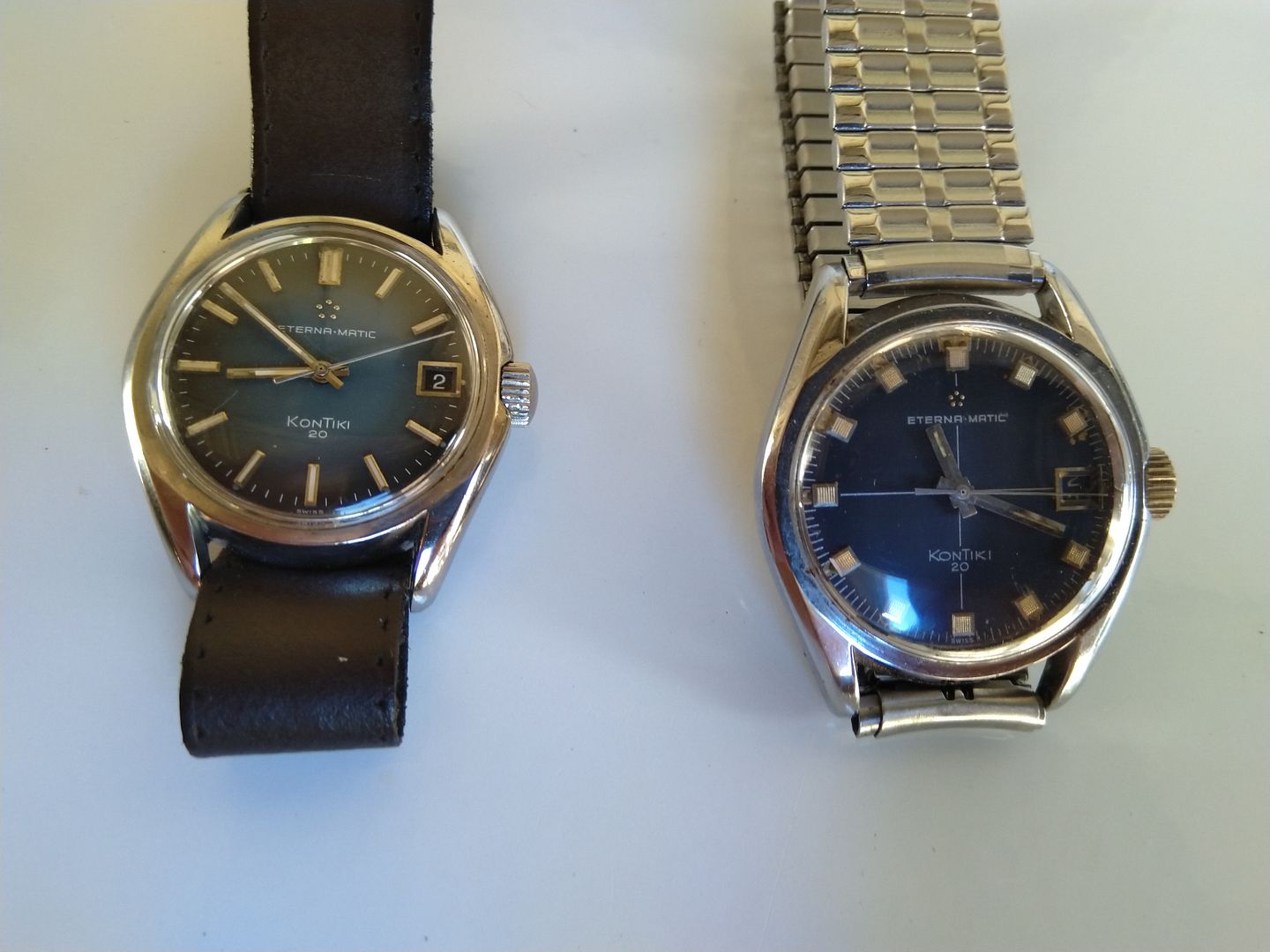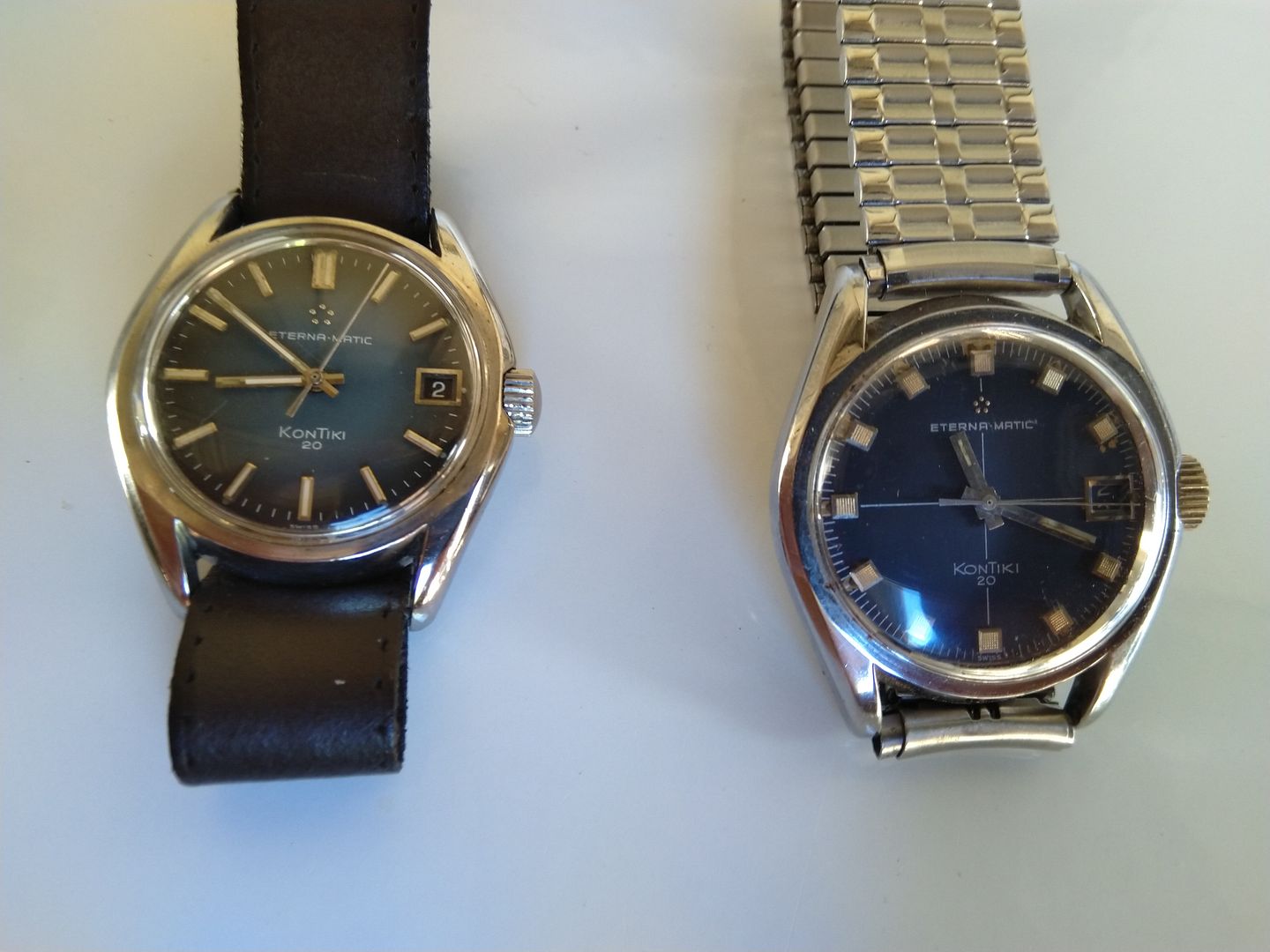 ​
Mahalo,

wade

"what matters most is how well you walk through the fire" : Charles Bukowski
​