I bought this and tried it on. It stayed on my wrist long enough for me to realize that my skin tone is awkwardly close to rose gold. If I wanted to wear watches that were the same color as my arm, I wouldn't bother wearing watches at all. It would save me a hell of a lot of money lol. Trying to get roughly what I paid for it so I can spend it on other toys :-d
Size:
43mm wide x 46mm long x 14mm thick
24mm lugs
Skeleton automatic. Hand-winds but does not hack.
Includes box, outer sleeve, and info card. Plastic still on front and back (removed front plastic for pics). No creases in the strap.
Asking $75 Paypal'd and shipped USPS Parcel Post/Airmail worldwide. Priority upgrade for $5
Pics: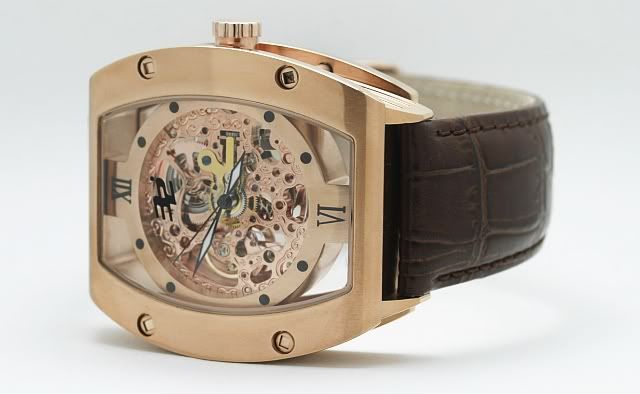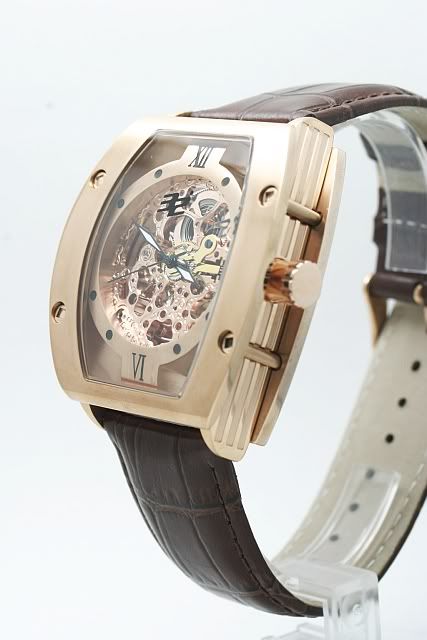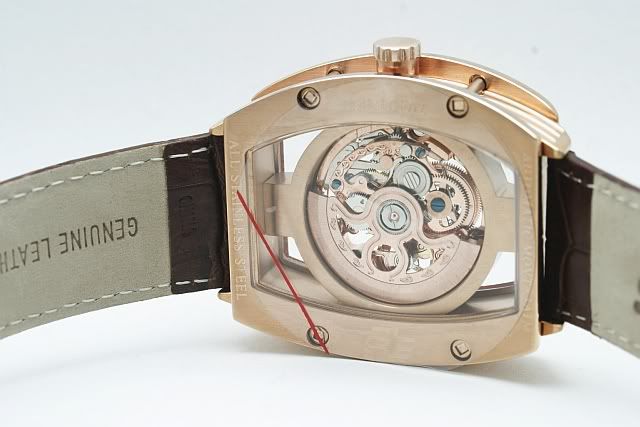 Size comparison with my Orange Yeti (not included):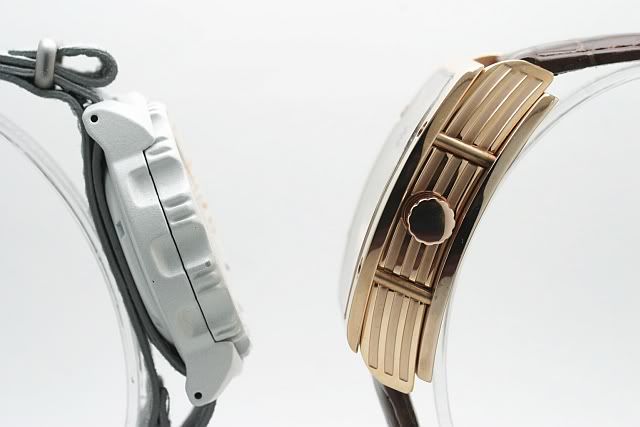 Very cool box: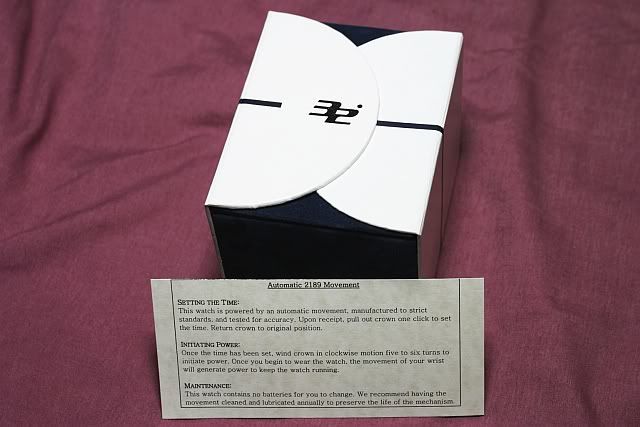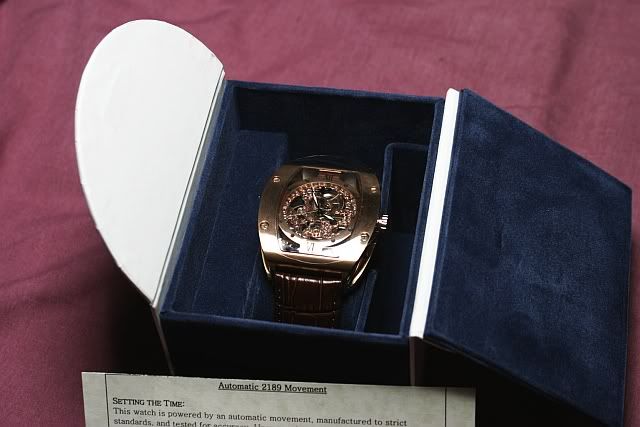 PM or email me at squishypanda(at)gmail(dot)com