I just went and spent a whole bunch of money. So, to keep out of the doghouse I'll have to sell some stuff, including my very nice Bernhardt Corsair: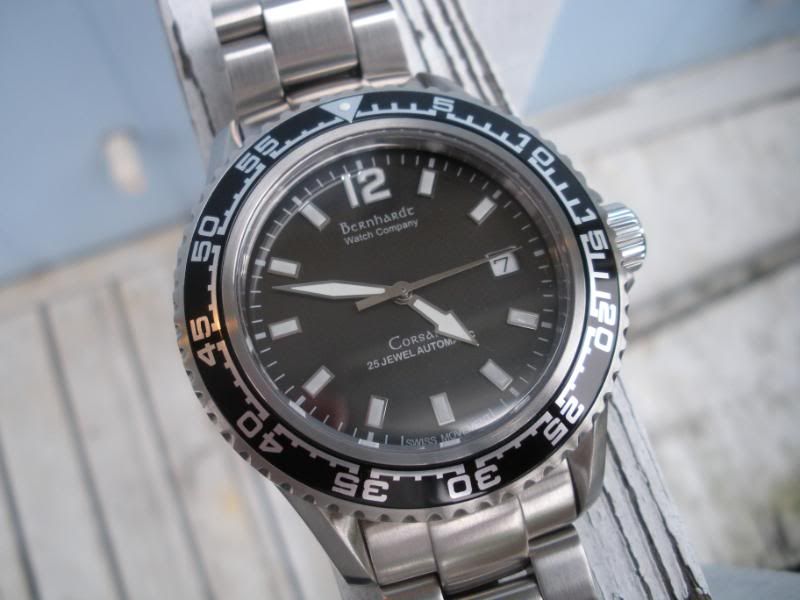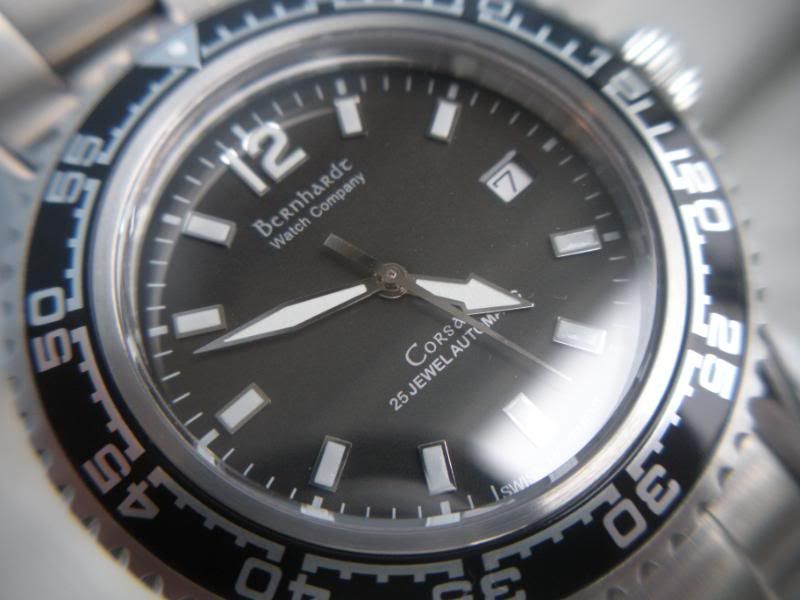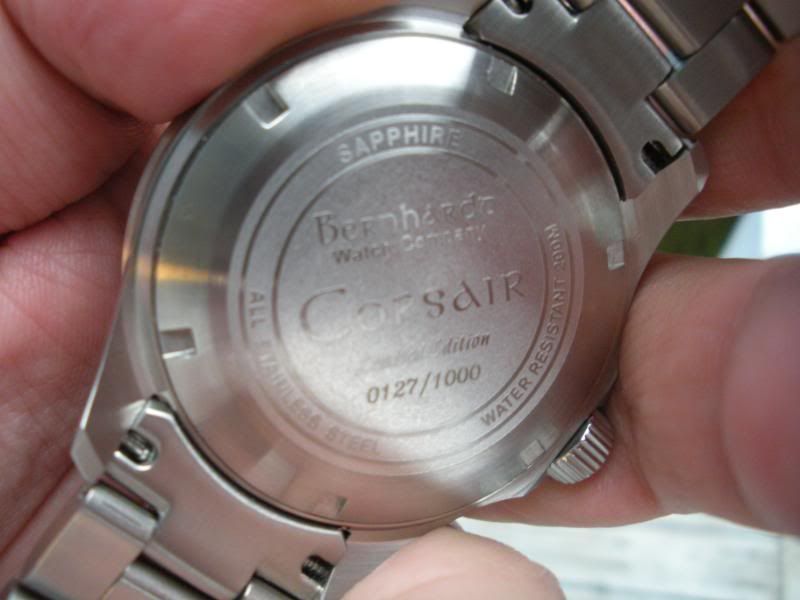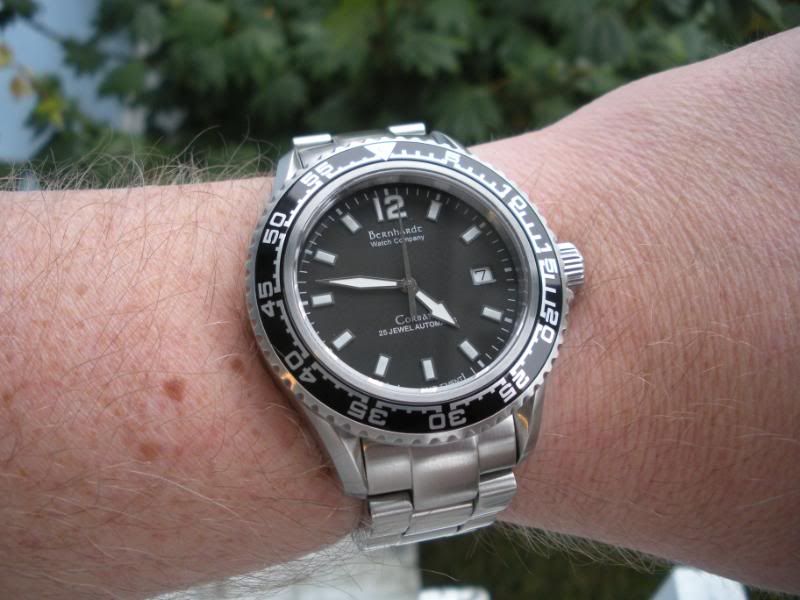 It's 42mm, powered by an ETA 2836 25-jewel automatic, sapphire crystal, solid SS. A very nice look to it with the black dial and bezel, it wears like a dream.
I'd rate it at 90% TZ due to having worn it for a couple of months. Here are some pics shot just now that show a few swirlies on the clasp, etc: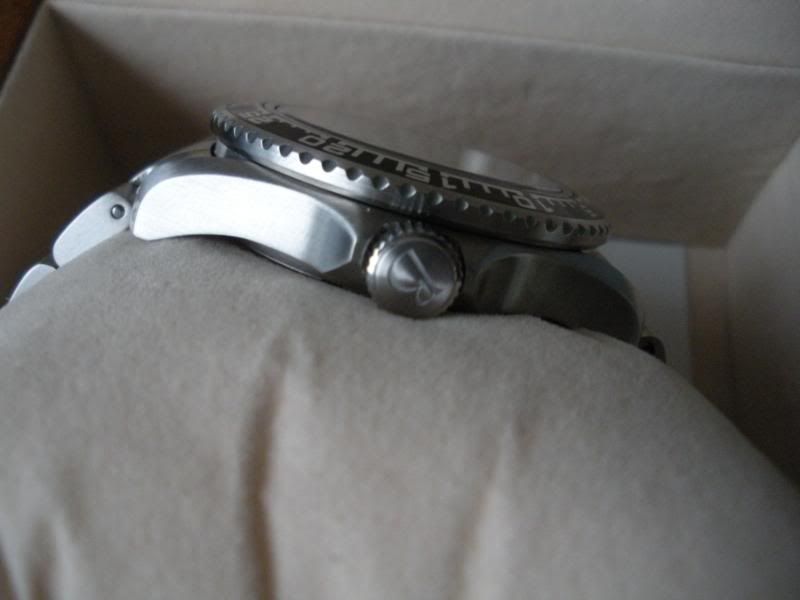 Included are the extra links, naturally, along with the very nice wooden box and papers: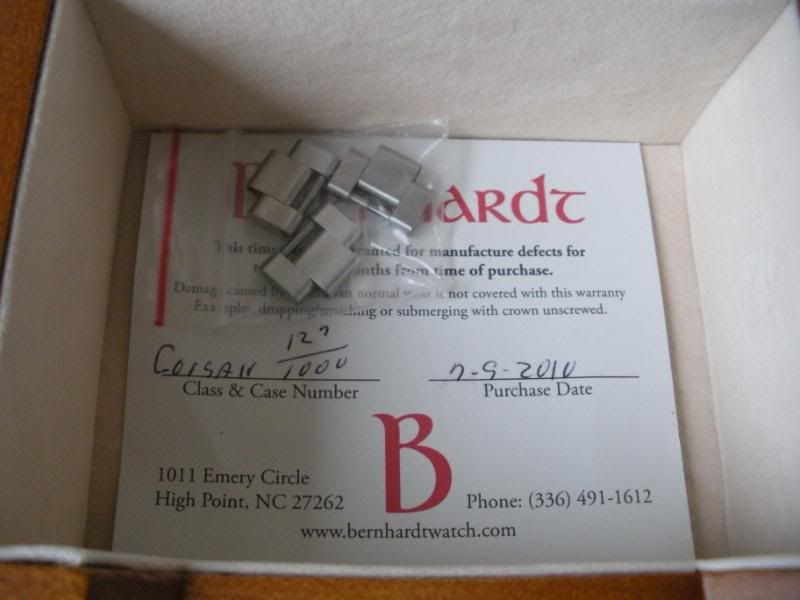 In the interest of full disclosure, I had to send this one in to Fred Amos at Bernhardt just after I got it (I'm the second owner) due to the automatic winding failing. He fixed it and got it back to me in about a week (at no charge) with the watch regulated as well; it's about three seconds slow a day right now, and running perfectly.
I'm asking a fair
$249
for this watch, CONUS, and I pick up the insured USPS shipping and fees. Paypal only, no trades (because Mrs. Conjurer is going to kill me this afternoon when I tell her how much I paid for the incoming watch.) So, help a brother out. PM me or email me at
[email protected]
if interested or if you have questions.