Black Forest Atelier - Yellow Gold Fleur De Lis Bronze Pendants Strap 24mm

Price : 89$

Fleur De Lis Bronze Pendants Strap 24mm ( 2pieces) for Panerai, Maranez

or 24mm Lug Watches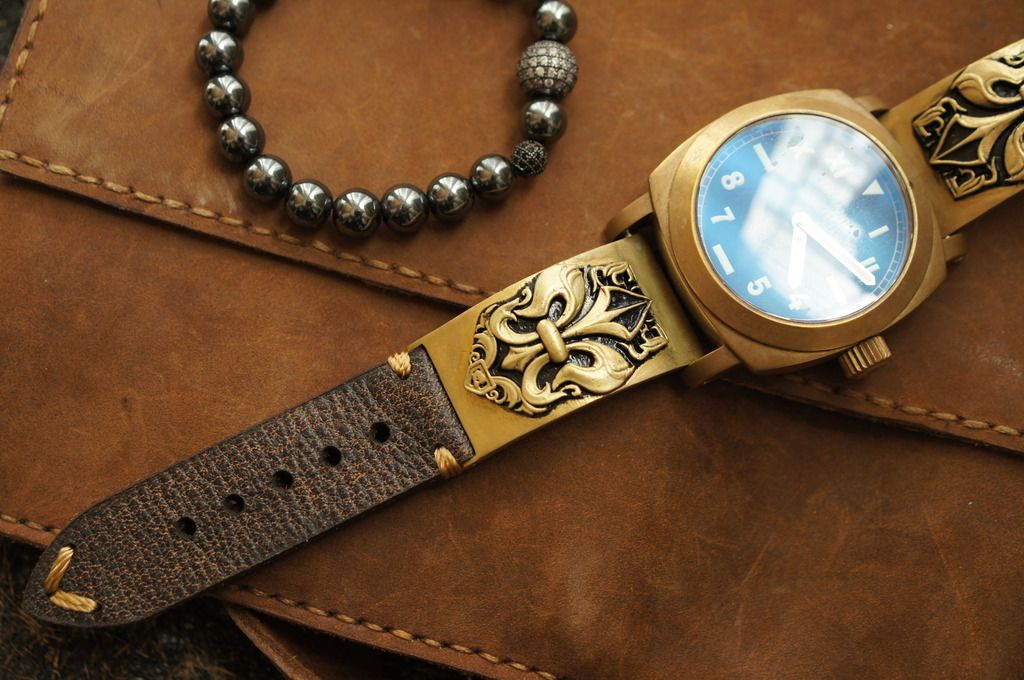 For Panerai Watches or 24mm Lug Watches : 1 pair pendants + 1 basic buckle + 35mm/80mm strap that connect to the pendant which is total length strap + pendant = 125mm/75mm
Size 24mm/20mm x 45mm x 3.5mm thickness, 45 gram/ piece comes with straps 80mm/30mm with a basic buckle
Size 20mm,22mm,24mm,26mm Lug available
Wrist chart (4-6,5mm thick for 44mm, 47mm, 52mm case)
(in cm- in inches- Short/long strap)
12,7cm-14cm = 5.0″-5.5″ = 65mm/115mm.
14cm-15,2cm=5.5″-6.0″ = 70mm/120mm.
15,2cm-16,5cm=-6.0″-6.5″ = 75mm/120mm.
16,5cm-17,8cm= 6.5″-7.0″ = 75mm/125mm.
17,8cm-19,05cm=7.0″-7.5″ = 80mm/130mm.
19,05cm-20,32cm=7.5″-8.0″ = 80mm/135mm.
20,03cm-21,59cm=8.0″-8.5″ = 85mm/140mm.
21,59cm-22,86cm=8.6 - 9.0″ = 85mm/145mm.
22,86cm-24,13cm=9.0 - 9.5″ = 90mm/150mm.
24.14cm-25.4cm=9.0 - 9.5″ = 90mm/155mm.
----

PM me if you have any question or want to order

We accept only PayPal as a payment methods.

Free worldwide standard shipping from our atelier in Ho Chi Minh City, VietNam

We ship worldwide with the service of Vietnam Post with the Registered Air Shipping.
We always try our best to give you the best quality of product at the reasonable prices and also fast shipping.
We ship your product within 1-2 days after we recieved your payment.


​