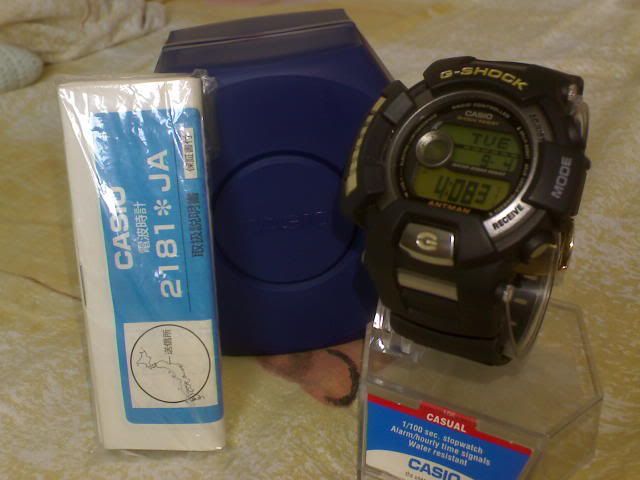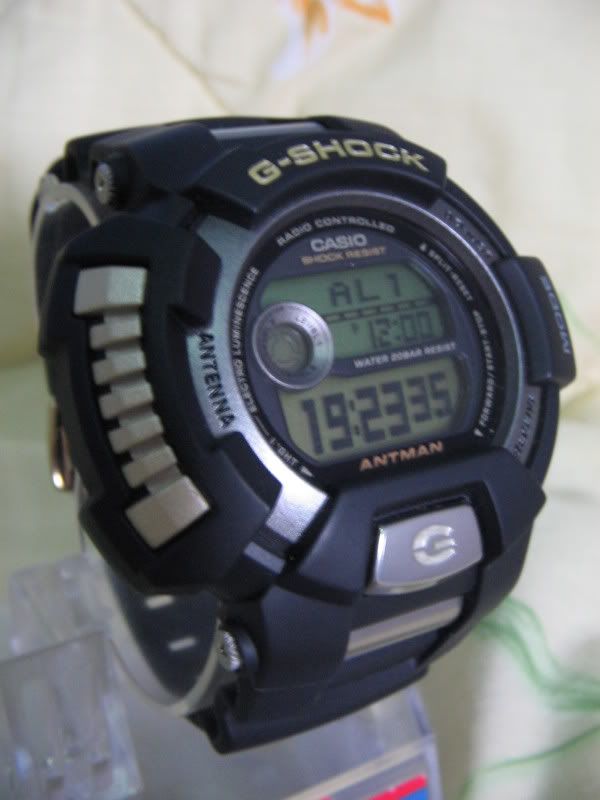 One of the Masters of G!! The Antman is released in Japan on October 28th, 2000. There are only three versions produced, two SILVER and one GOLD. This is the

GOLD

version.
​
This is the first model of "waveceptor" G-shock introduced by Casio (it was the first watch receiving an Atomic Clock signal) and features HUGE digits that rotate (Click second Link below to see) and an impressive 53mm case width. It was part of the "Master of G" line up and only released in Japan. ​
This is a BRAND NEW watch. Unworn, it has always been in storage. 100% working condition. A great watch for everyday wear or for your growing collection. ​
NOTE: This sales includes everything you see in the first pic above. Watch-Stand however is not included. More detailed pictures below.
​
Price $390 (includes Registered Airmail Shipping with online tracking to rest of the world and Paypal Fee).
​
Please PM me if you have any question. Thanks for looking!!
​