FS: DERBY SWISSONIC JAZ JUMP HOUR FROM MID 70s!
so much info here to understand this iconic jump hour from the mid 70s!
http://www.crazywatches.pl/derby-swi...jump-hour-1975
DERBY SWISSONIC JAZ ESA9176 JUMP HOUR 1975
The Derby Swissonic from the ESA Dynotron family is the most akward jump minute (!) watch ever created for mass-production. It was introduced somewhere in 1975 by Derby SA (an ESA subsidiary) and featured an ingenious (plastic) speedometer drum-machine powered by a 7-jewel transistorized electromagnetic module. The ESA9176 movement was exclusive to Derby watches but also sold under the French "Jaz" brand thus easier to source in France and Switzerland. Two models were made in chrome or goldplate with semi-leather strap or stainless steel bracelet. The watch is operated by a 357 1,5V cell (1,35V mercury are no longer made) inserted through a plastic hatch on the caseback where also the setting crown is located.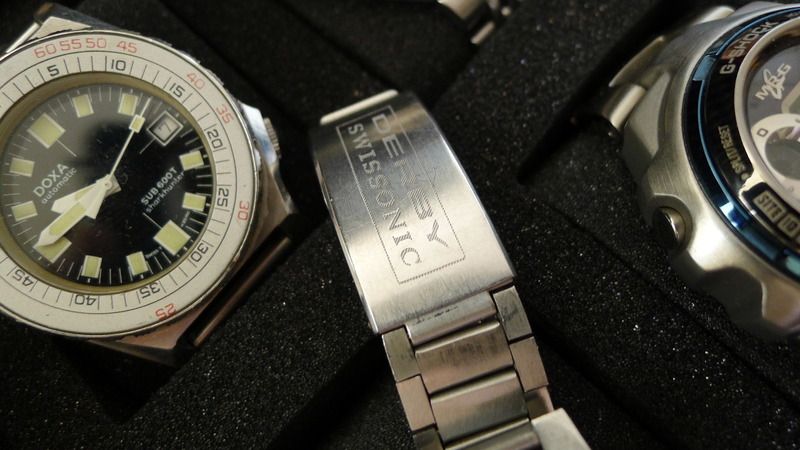 This Silver piece is in excellent condition with original bracelet but doesn't run too strong may likely need a servicing... $888 shipped