I have a hamilton belowzero 1000m diver I would like to sell this is the bigger brother the 46mm version.
-Original owner for about 6 months
-Purchased from an authorized dealer, so warranty from hamilton is intact
-Watch Condition i will rate conservatively at 95% light lug changing marks and desk diver scuff near release valve
-Stainless steel bracelet is virtually new
-Watch has sat on watch winder keeping excellent time (just doesn't get much wrist time)
-Isofrane Rs strap can be purchased along with the watch if you want it.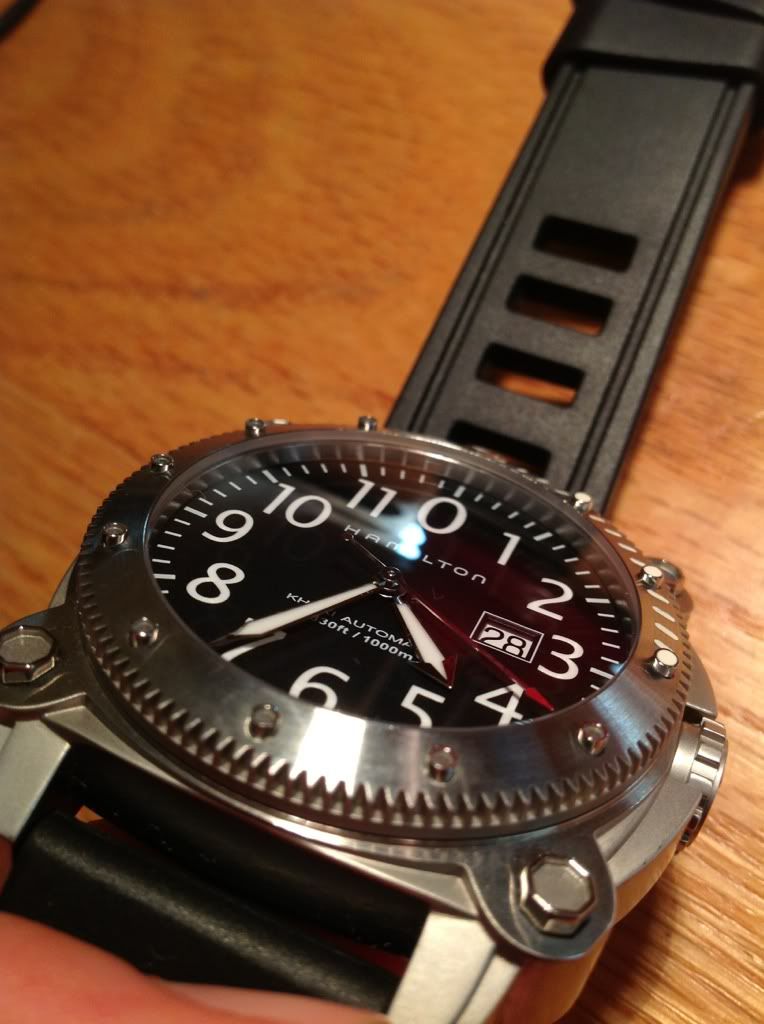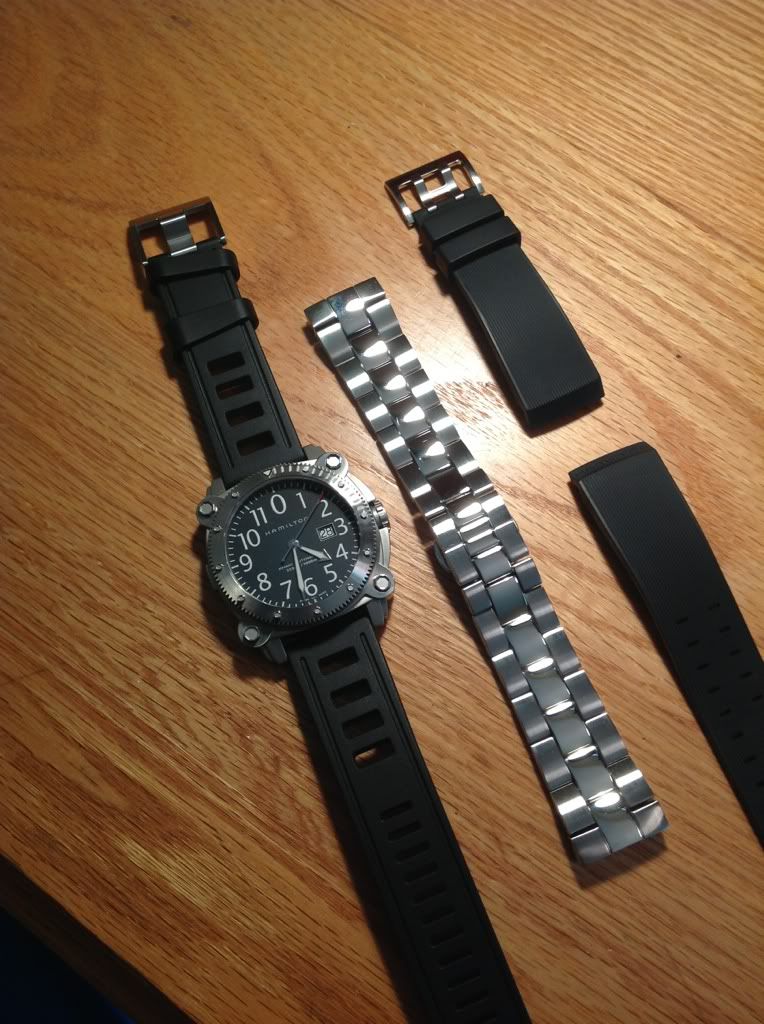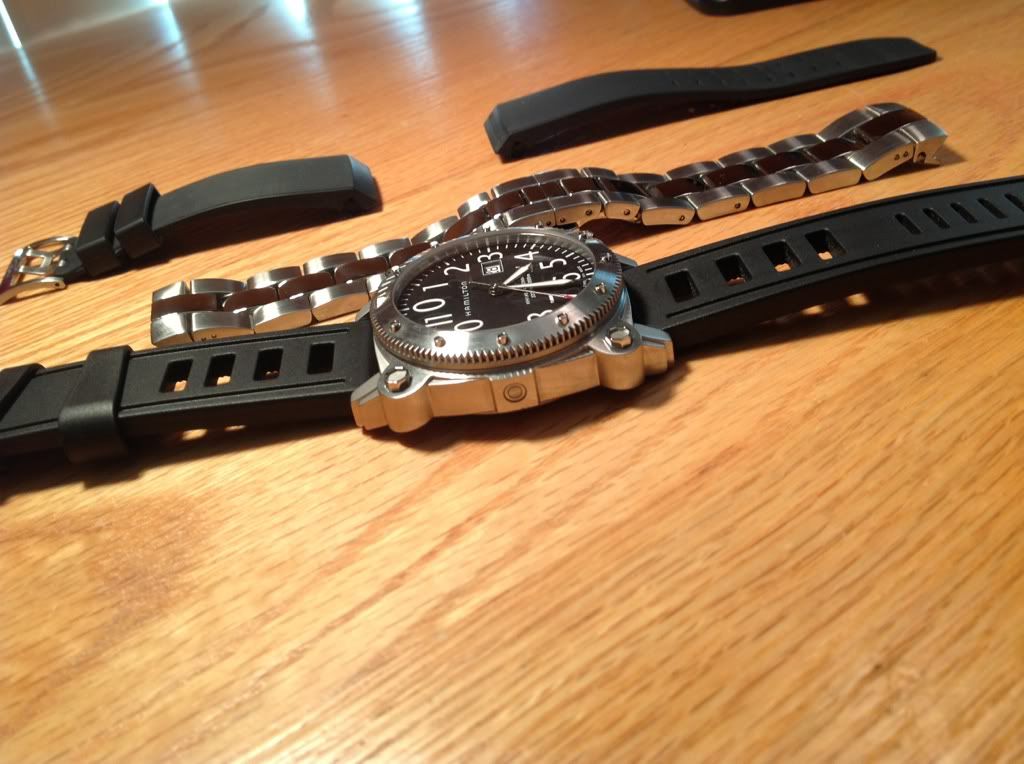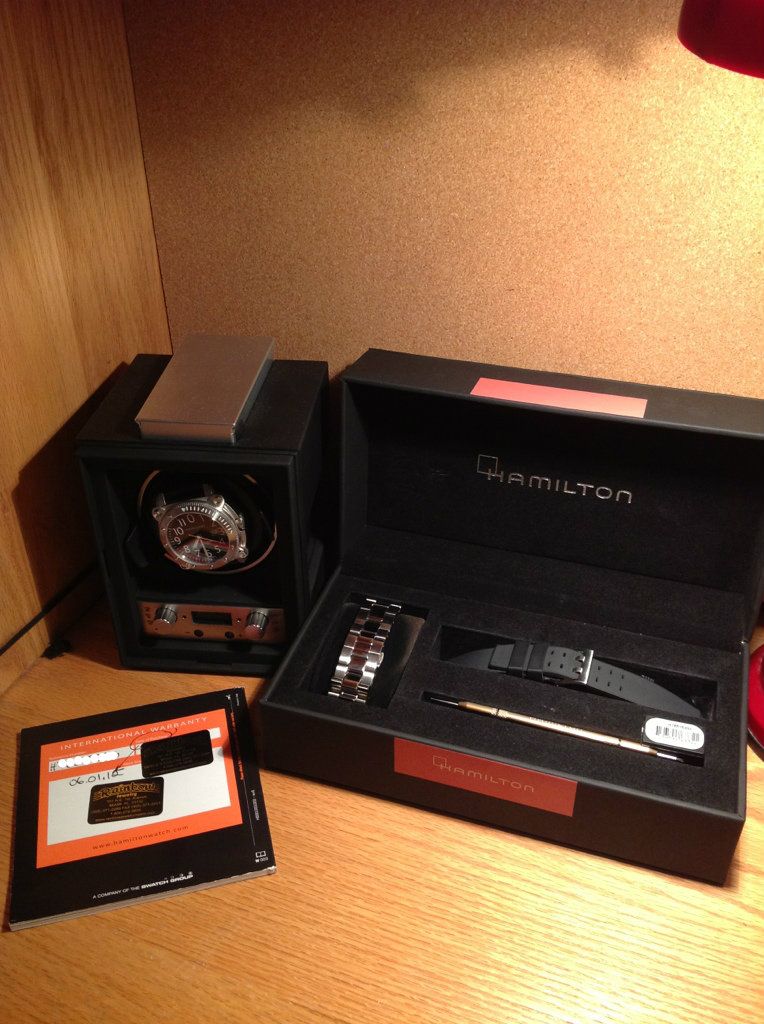 This watch is most notably know for being in Predators movie.
Im taking a big loss on this price but i need it sold to fund another watch
Price is $600 net to me, You wont find a better deal on this beast of a watch!
SOLD
Isofrane RS strap is $100 Net to me, save yourself $35+shipping from buying directly from isofrane!!
Payment via paypal add 3.5% or gift
Shipped USPS Priority mail, Ill take care of shipping cost, International sales you will pay shipping and assume liability of customs and such.
Any questions please feel free to email me at ChennnnyATgmail.com (replace at with @)