Trying to clear some room up, so this one is up.
This is a TZ 92% example of Kobold's most popular timepiece: the Spirit of America. I've been told that it's a first-run example (warranty dated 12/12/06) but I cannot confirm that. Watch is running great & winds smooth as butter. Rating is due to normal small scuffs from shirt sleeves that are picked up on Ti. The most major defect is a scuff to the top-R lug that as already oxidized well & is not visible while wearing the watch.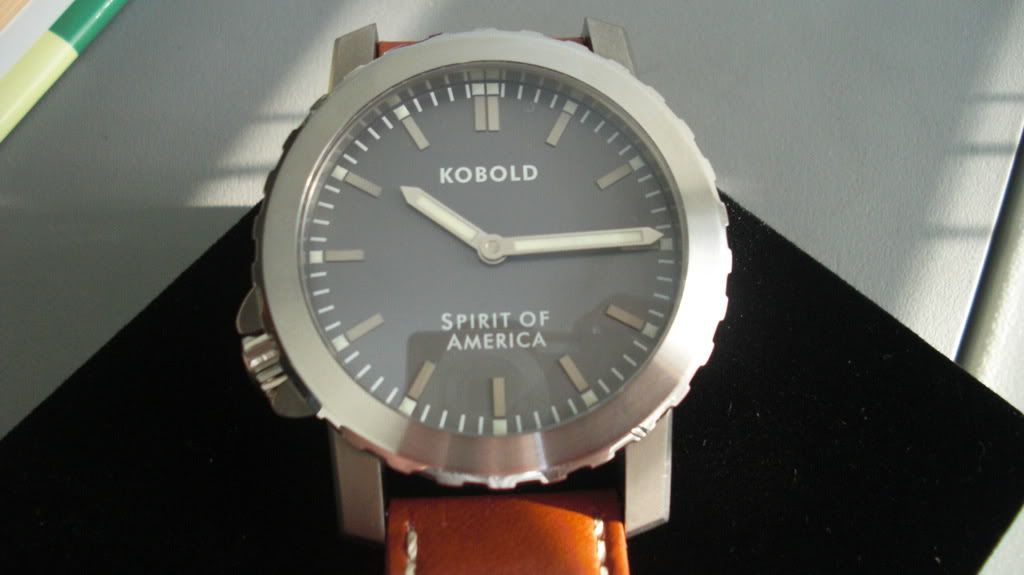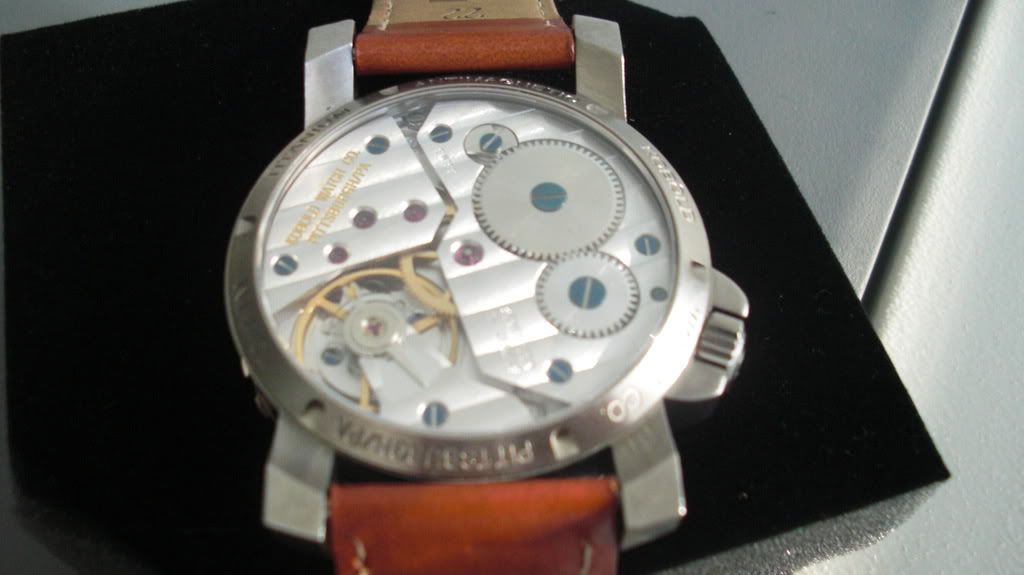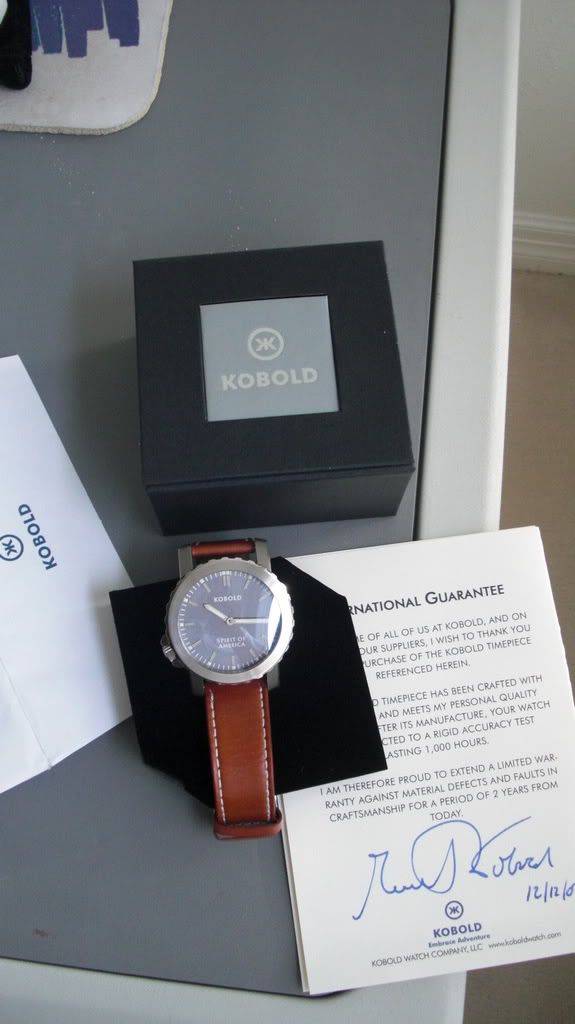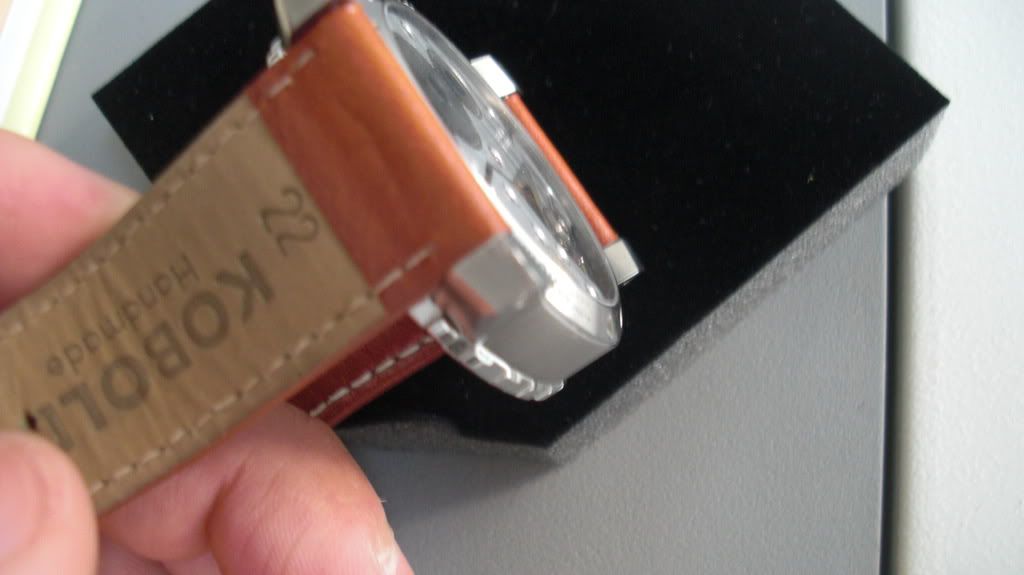 Package includes original Kobold Certificate of Authenticity, box, & light tan oem Kobold strap. Asking ***SOLD*** shipped overnight CONUS, paypal split fees. International buyers welcome but I ask that you cover cost of actual shipping.
Plenty of positive refs, so please ask. Any other questions, drop me a line via pm/email.
Thanks!
Bryan