Nero Straps are handmade from natural vegetable tanned Spanish leather. All pictures in listing of actual strap you will receive.
All straps are cut, dyed, glued, sewn, oiled, and waxed by hand. I use Fiebing's professional oil dyes. Vintage finishes are achieved with my own dyeing techniques and hand distressing. All are sewn with Ritza Tiger waxed thread, the best synthetic thread there is bar none.
All prices include shipping with tracking worldwide. I guarantee delivery, if your package is lost or stolen in transit I will replace.
I stand behind my work. If you are not happy with your strap, for any reason, at ANY TIME, you may return it for a full refund.
1. Item 2020060701
Width 24 x 22
Length 130-80
Thickness 4/6mm
Single floating keeper
$90 without buckle, $100 with, choice of brushed, polished, pvd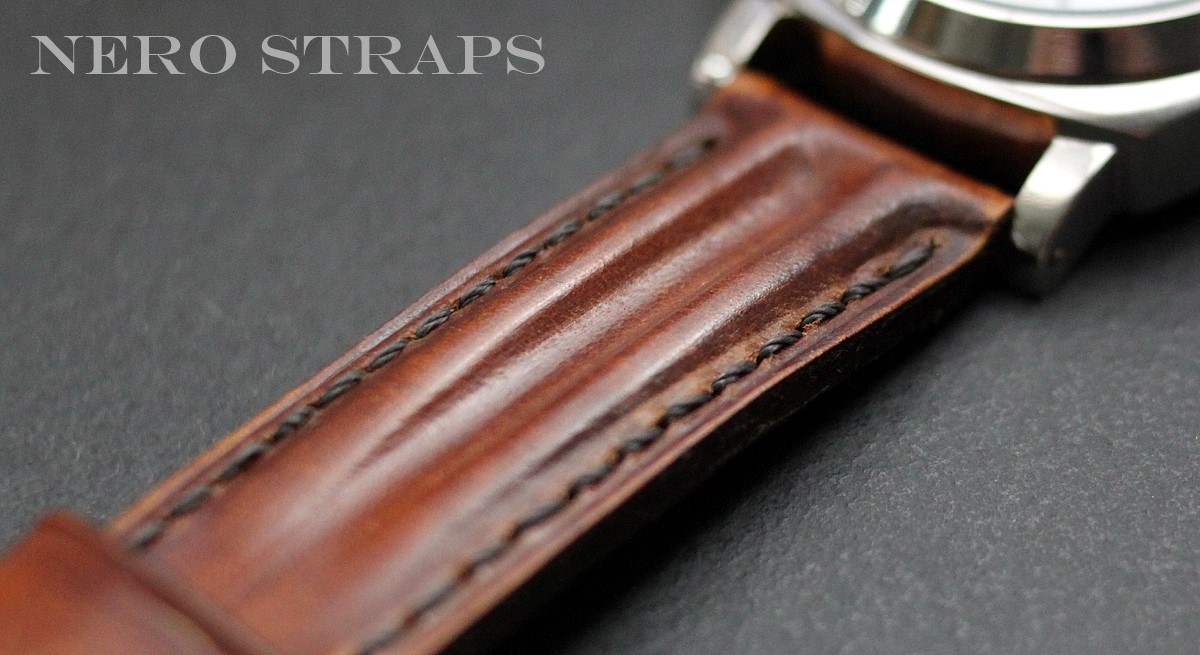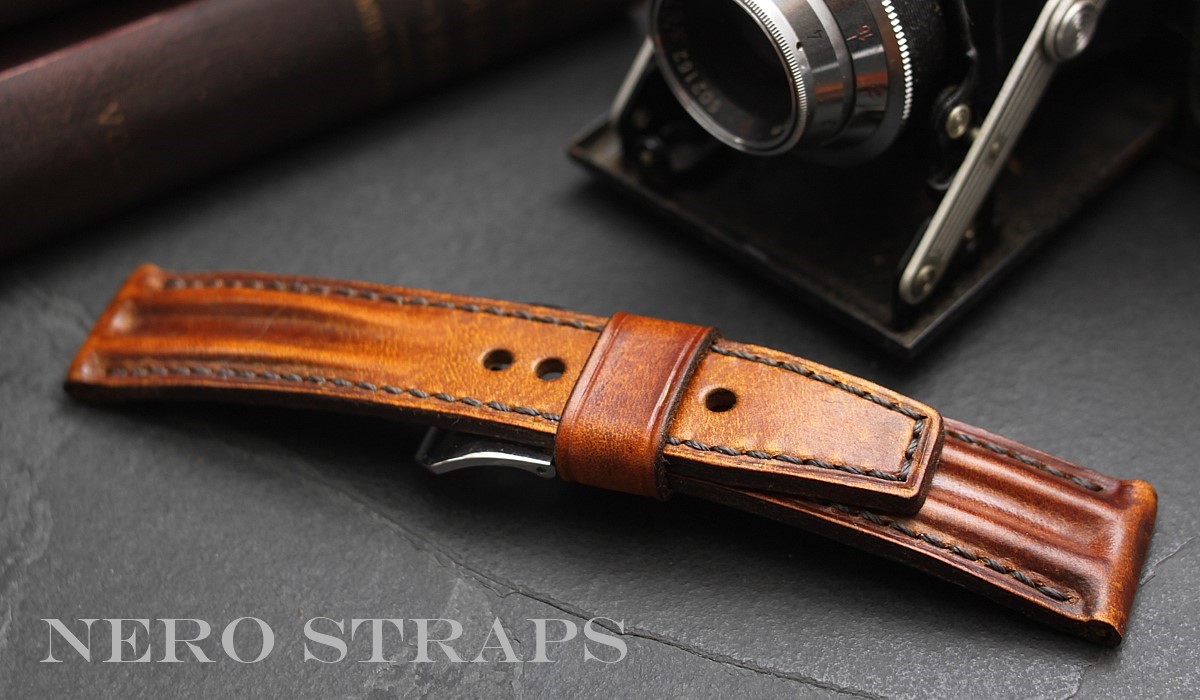 2. Item 2020060702
Width 22 x 20
Length 130-80
Thickness 3.6-5.5 mm
One fixed one floating floating keeper
$90 without buckle, $100 with, choice of brushed, polished, pvd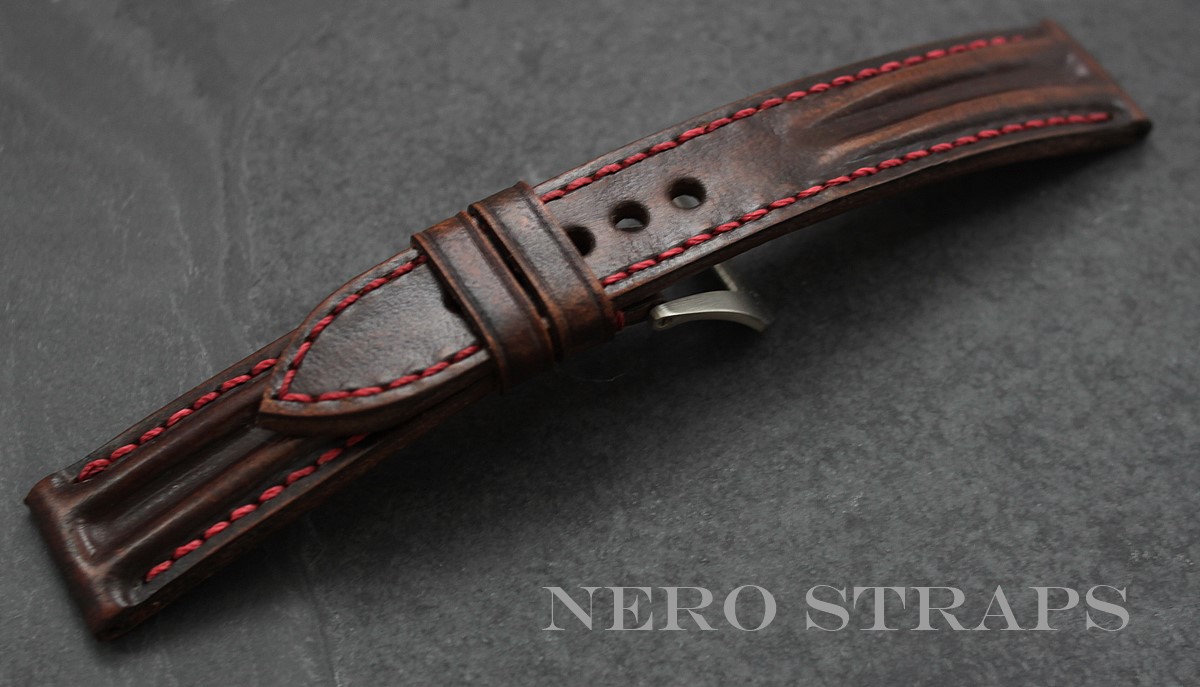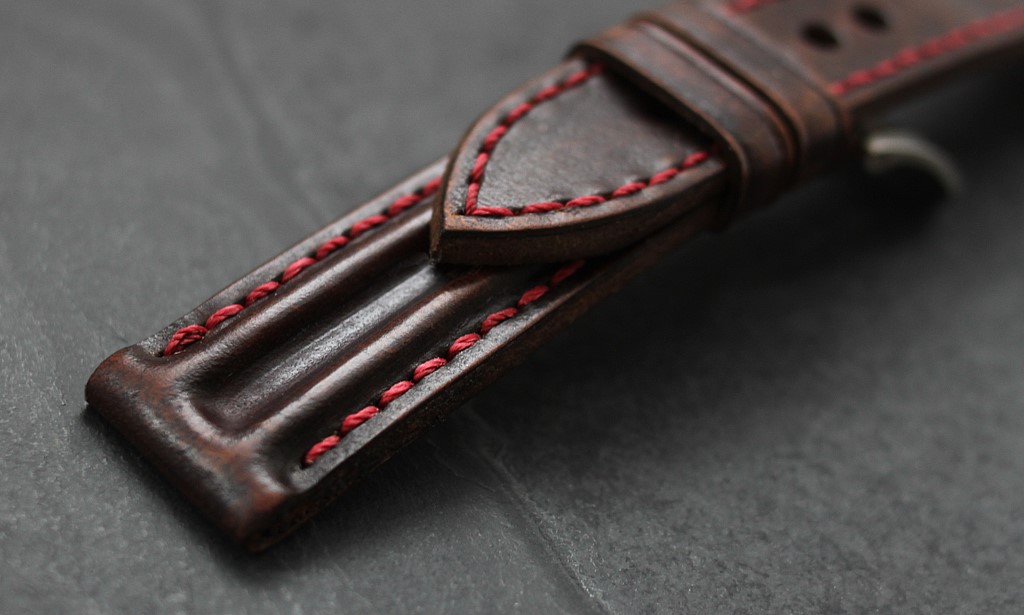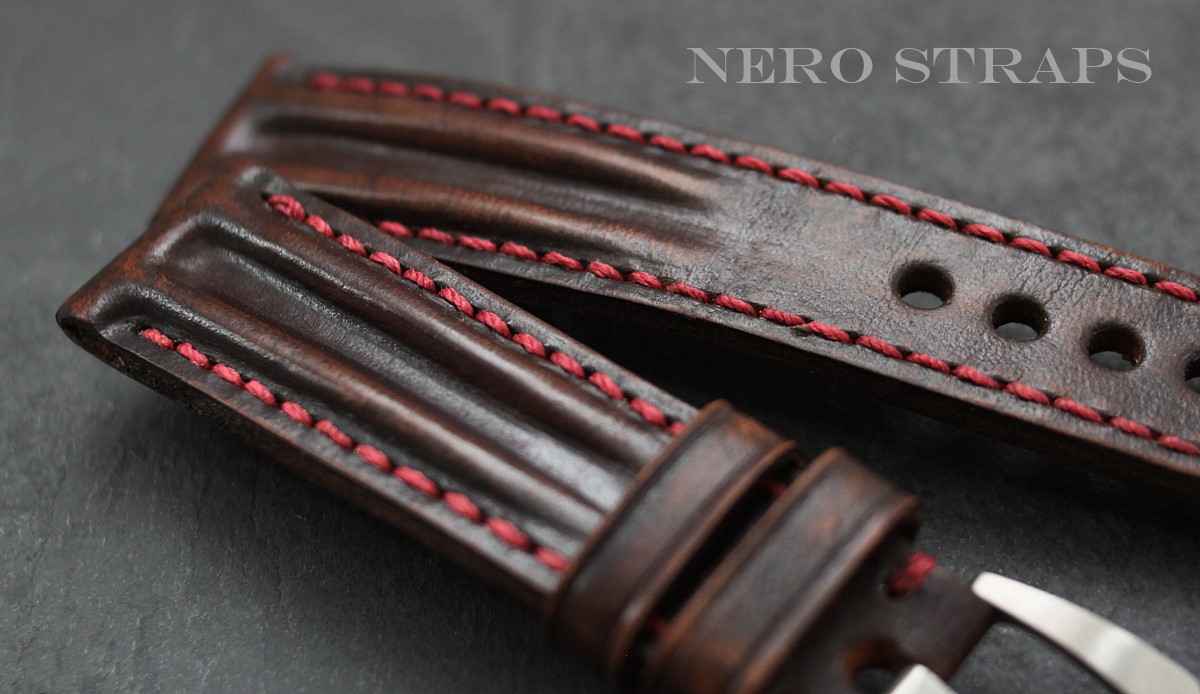 3. Item 2020060703
Width 20 x 20
Length 125-75
Thickness 4.2mm
One fixed and one floating keeper
SOLD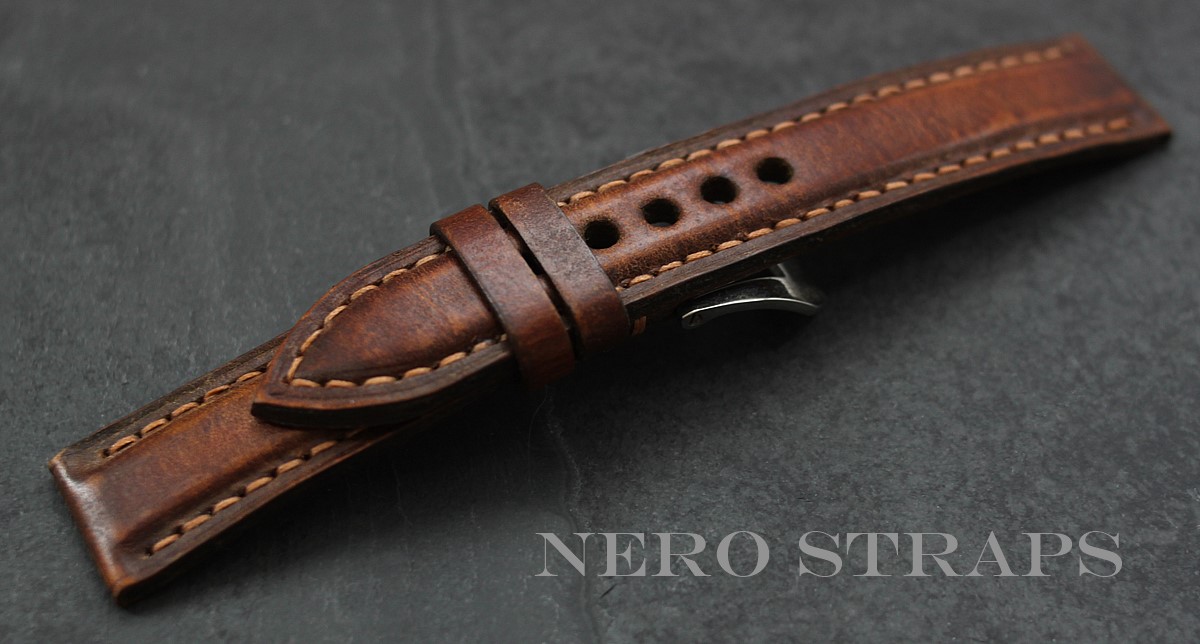 4. Item 2020060704
Width 22 x 22
Length 125-75
Thickness 4.1mm
One floating keeper
$65 without buckle, $75 with, choice of brushed, polished, pvd
5. Item 2020060705
Width 22 x 22
Length 130-80
Thickness 4.1mm
Single floating keeper
$70 without buckle, $80 with, choice of brushed, polished, pvd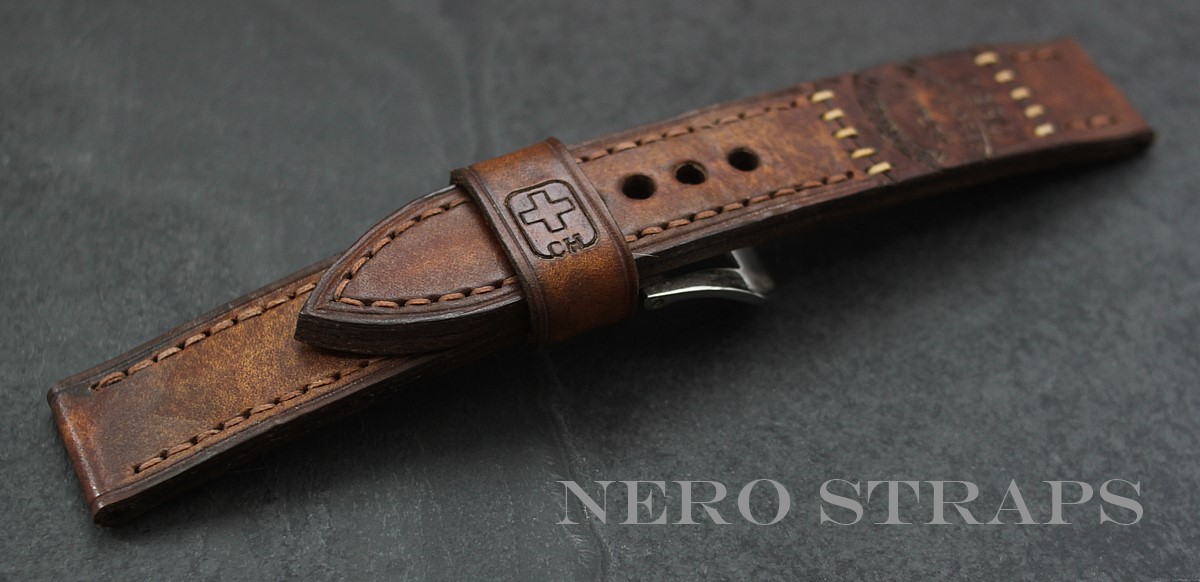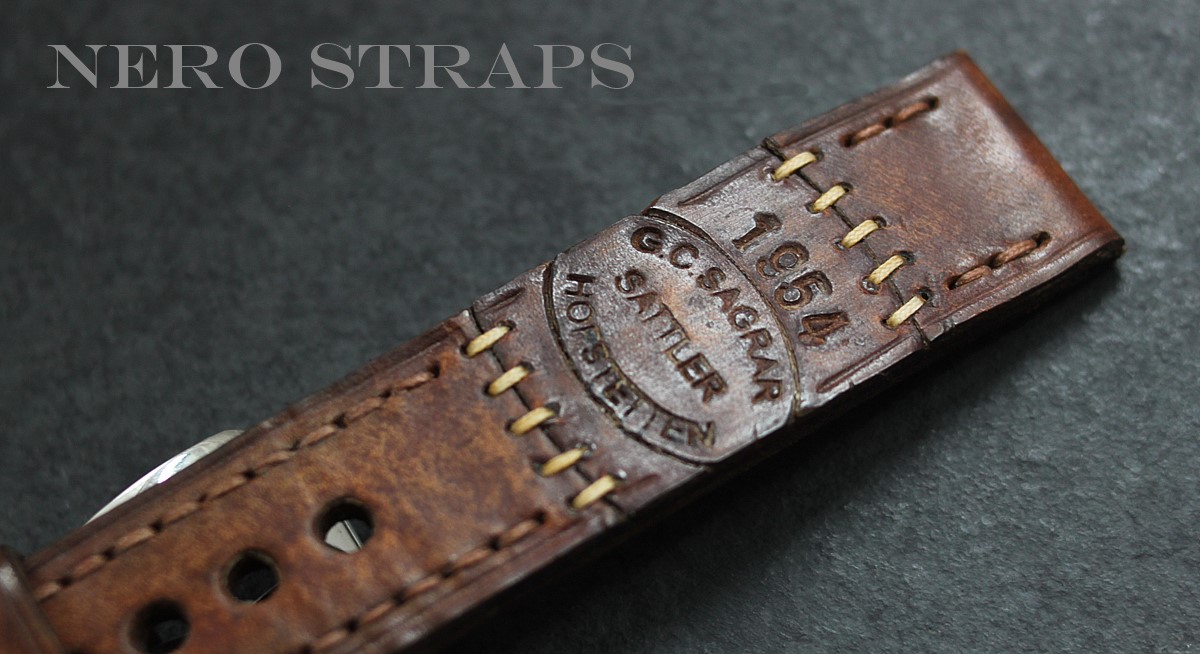 6. Item 2020060706
Width 24 x 22
Length 140-80
Thickness 4.4mm
Single floating keeper
$65 without buckle, $75 with, choice of brushed, polished, pvd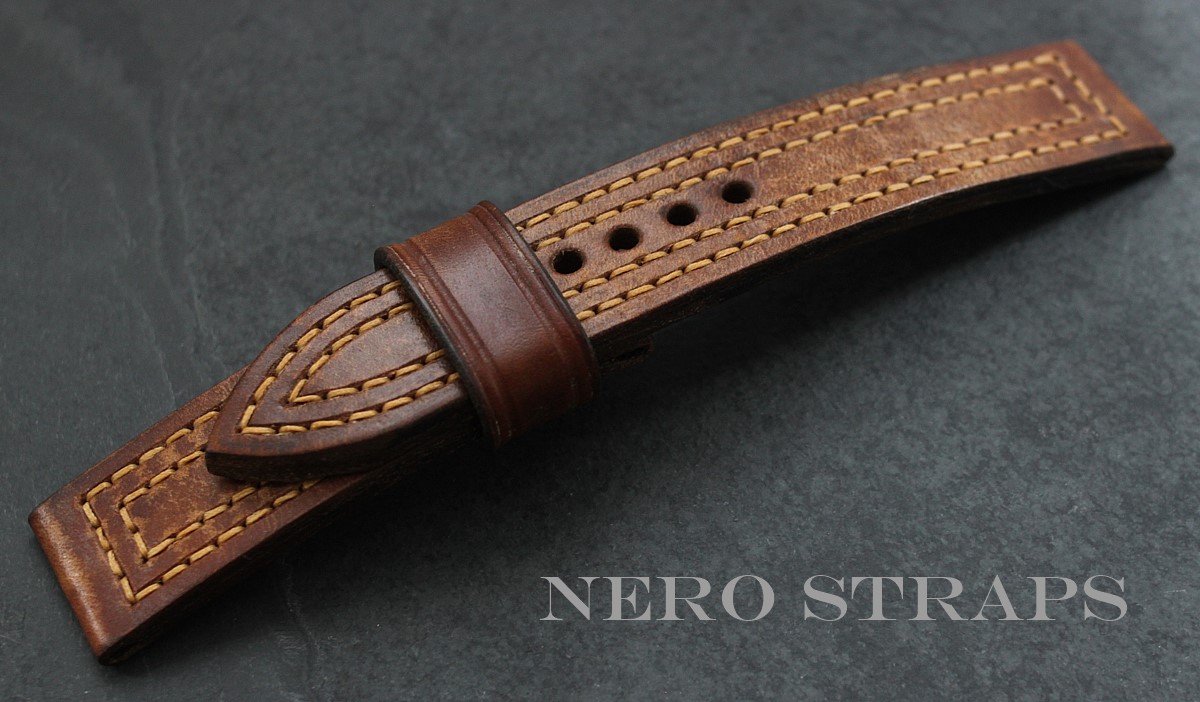 7. Item 2020060707
Width 22 x 22
Length 130-80
Thickness 5.5mm
One floating keeper
$70 without buckle, $80 with, choice of brushed, polished, pvd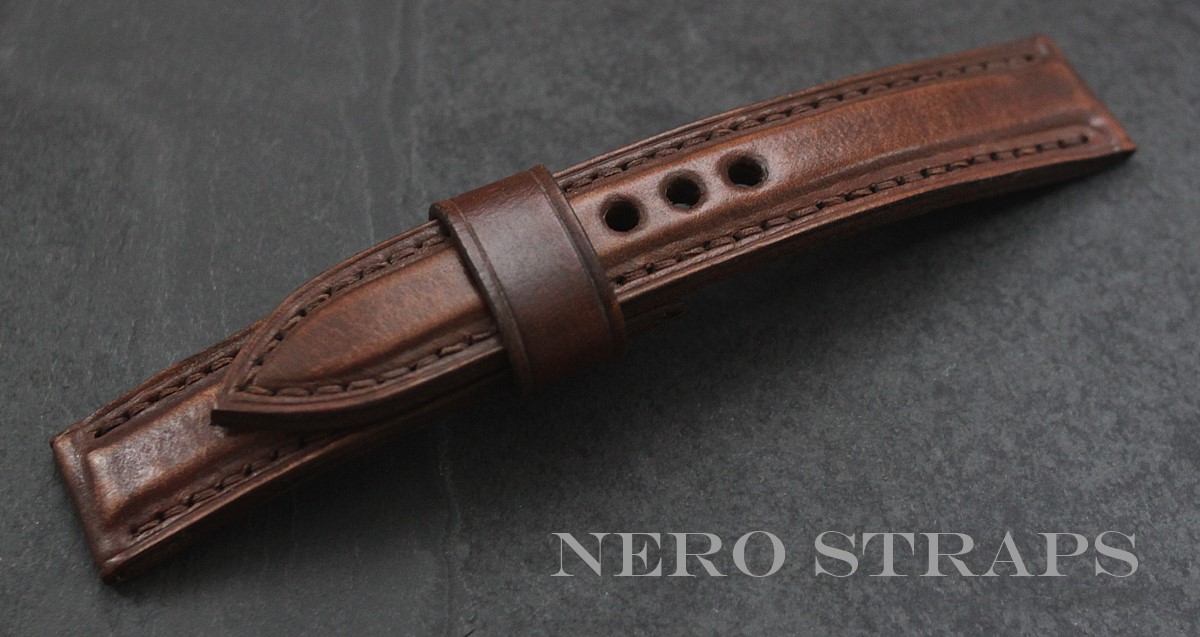 8. Item 2020060708
Width 24 x 24
Length 135-80
Thickness 4.5mm
One fixed, one floating keeper
$60 without a buckle, $70 with, choice of brushed, polished, pvd