I'm selling my baby to fund some other watch purchases.
Base watch: SKX007
Movement: NE15 (the genereic name for a 6R15) - hacks, handwindable, and very reliable. Currently running about 10seconds slow/day but I haven't attempted to regulate it.
Dial: Yobokies "Scubadiver" dial, but not just any old version, this one was re-lumed by j-san with noctilumina and is really bright green at night. I will have a lume shot below.
Hands: Hour and Minute hands are from Yobokies. They are his C3 lumed polished sword hands. The second hand was re-lumed by Bob Thayer in blue noctilumina
Crystal: Super Dome Sapphire from 10watches with blue A/R on the inside
Bezel Insert: The big number insert that comes with the super dome sapphire kit. The pearl was removed and the hole was re-lumed by Bob Thayer in blue noctilumina
Chapter ring: Aluminum chapter ring with black minute marks from 10watches
Strap: 22mm Maratac Grey Nato and fat spring bars with shoulders
Flaws: At 58minutes on the bezel insert there is a little dent (visible in the pictures below), and at 11minutes there is a tiny scratch (noted in one of the pictures below). Some scratches around the underside of the lugs from bracelet/strap changes.
Asking $400 and that includes shipping and paypal fees.
On the nato as it will come to the buyer: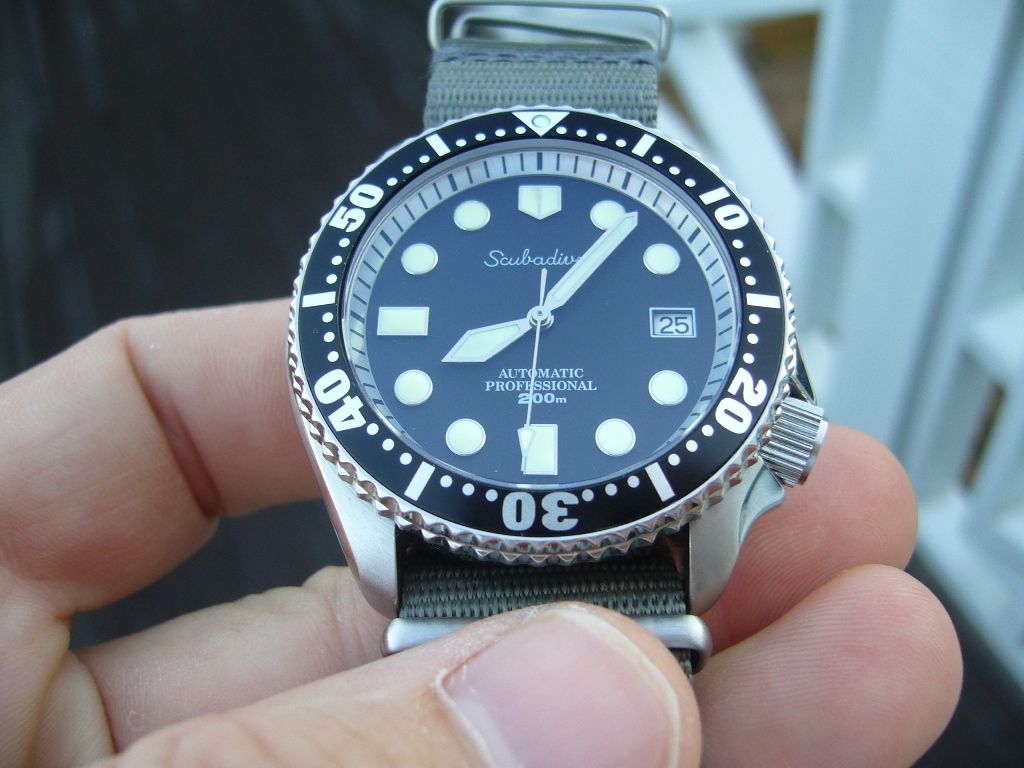 Dent can be seen here right above the 58 minute mark.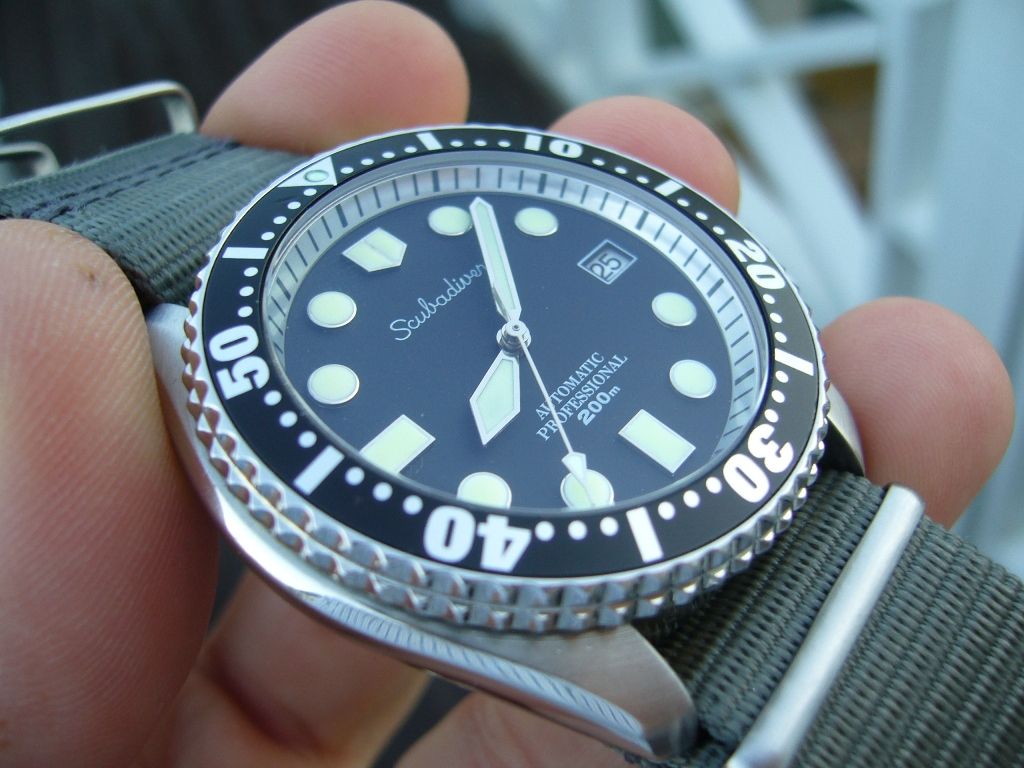 Scratch can be seen here right above the 12 minute mark at the edge of the bezel insert. Very small like I said.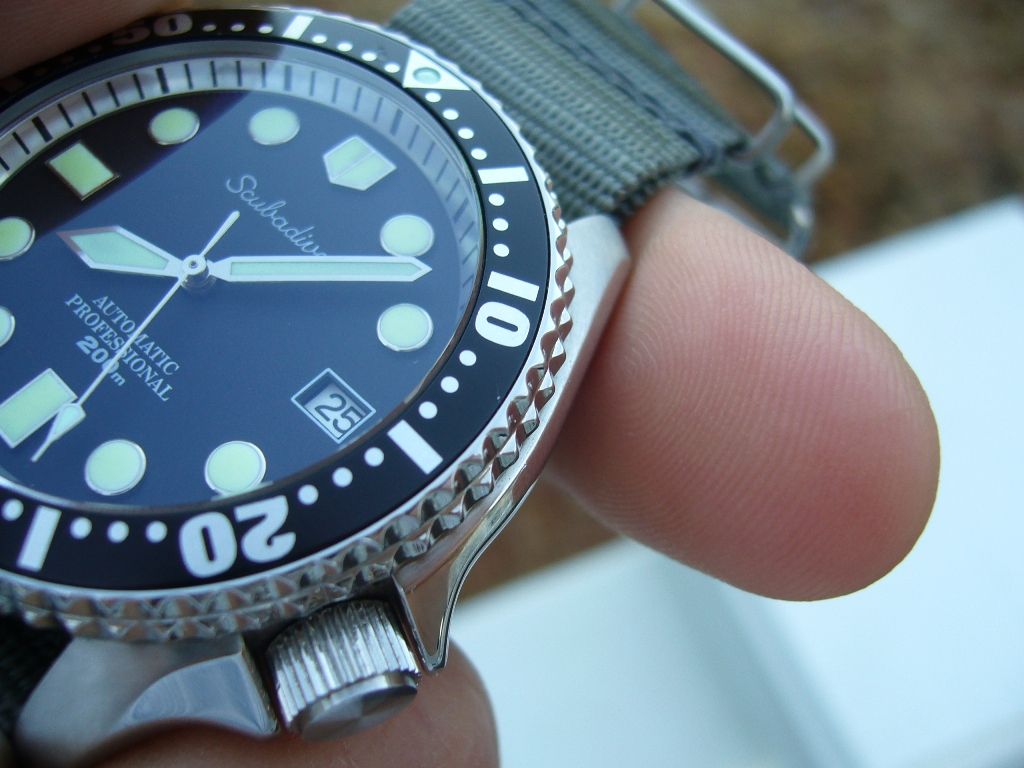 Case sides are in great condition. This is a part of the watch that gets scratch most easily because of the polished finish.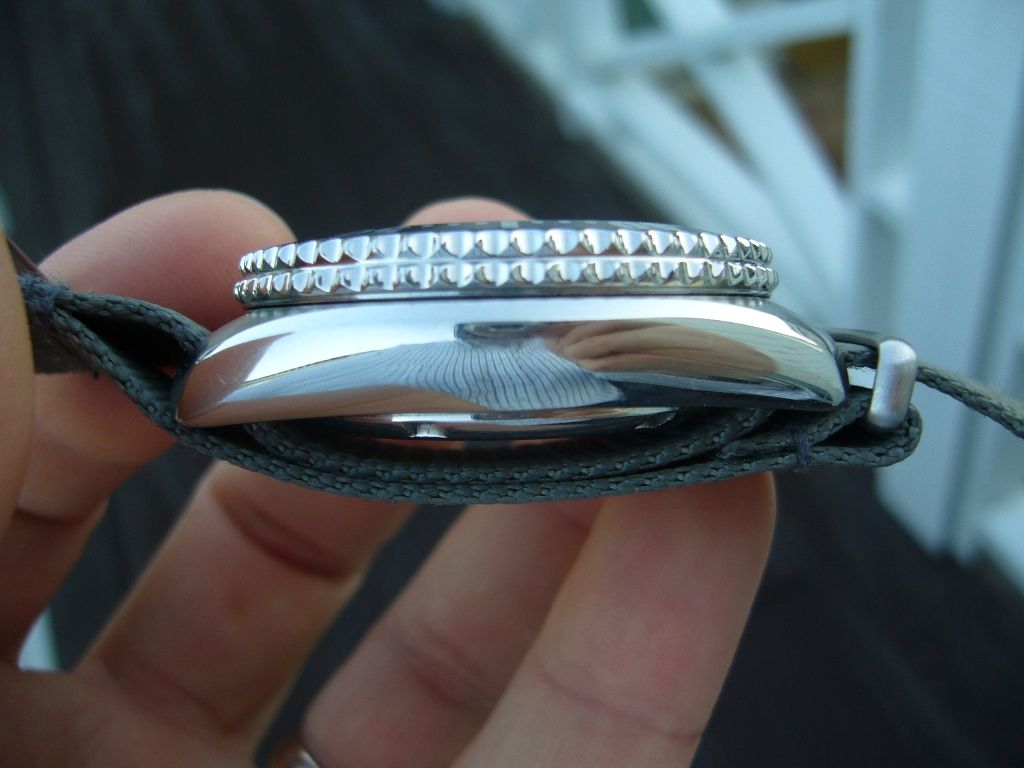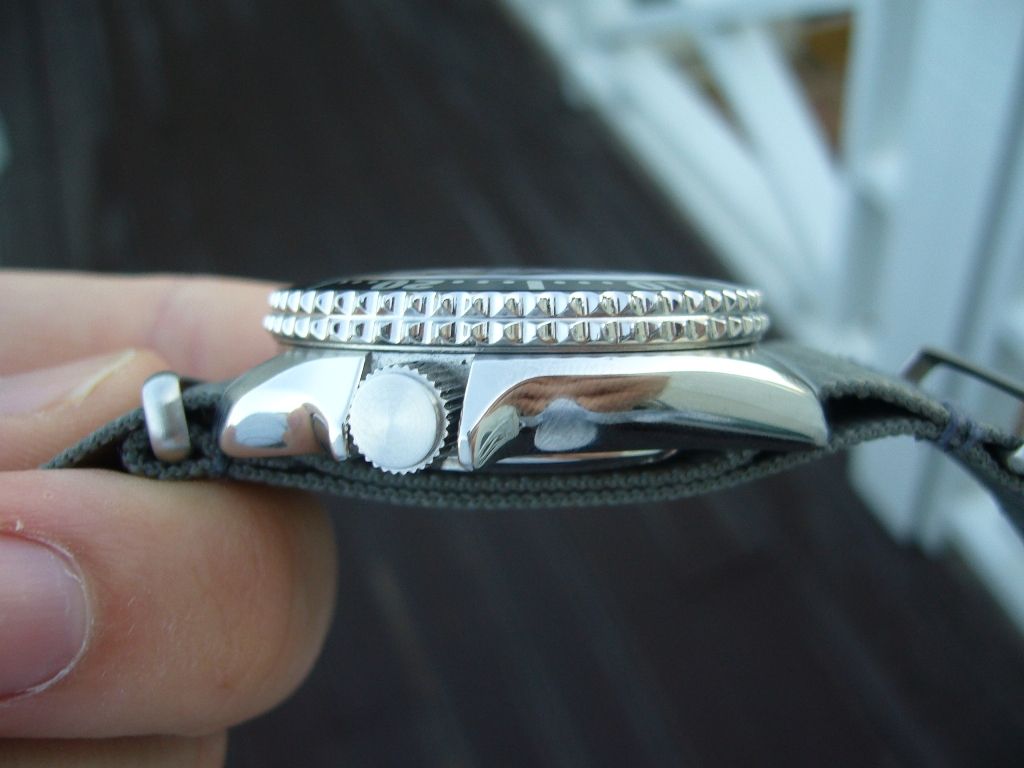 New Lume shot, man it's pretty. This was after 5 minutes outside taking pictures and it was overcast. Walked inside and took this picture in a semi-dark bathroom. Blue lume on the pearl and second hand look sweet!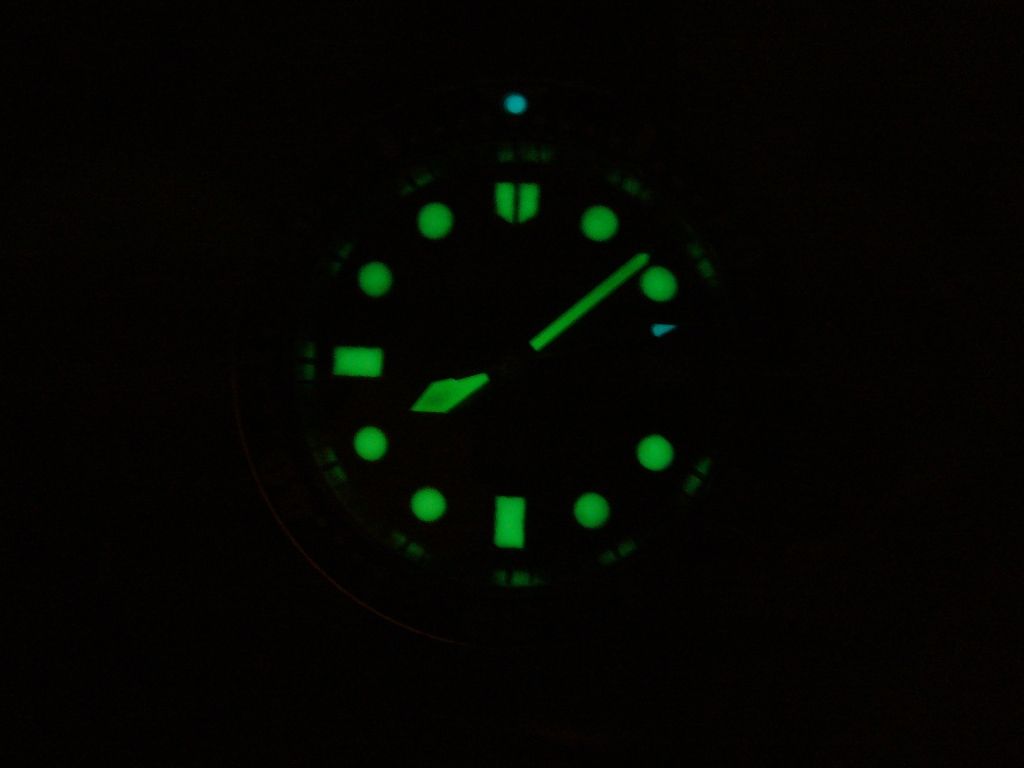 Picture on a WJean super oyster that can be included for $40.