Hi guys,
need to sell this rare pieces for more important things, been trying to keep it, but i guess i cant, i will let it go to a good new home then.
here is the condition that i need you to know.
i am a valid paypal member, but for me to withdraw the money to my bank account, it will takes a week and i need the cash urgently. So here i will offer 2 options for you.
my paypal:
[email protected]
Price with paypal is
SOLD
$850 shipped and i only use FeDex, because it comes with the registration number!
price with western union, is
SOLD
$780 shipped, again FeDex only! ( reason that i lower the price is because that you are paying for western union fees + discount because you are helping me to have the cash faster)
please read the below paragraph carefuly

so im not forcing you to pay by western union, its all your choice.....i've dealt 2 times here, 1 was for citizen promaster, and the other one was G-Shock Snake killer. Been dealing locally in Singapore since 2010 at SG-roc as pastilence666 and seiko club singapore as pst666. And of course i have send watches from Jakarta, Indonesia to some Singapore buyer, while im stationed there in Jakarta.
You will receive an almost full set 4s12 Hi-Beat Seiko SuS, a used in mint and well taken care watch itself, the inner and outer box, the price tag, and the SuS tag, a manual that still wrapped in plastic and the most hardest to come by is the extra link, yes, the watch come with full links, but i did removed two so that i can wear it. i believe its missing the warranty card from the previous owner, but still a 1997 watch, that still in 90% good condition until now, only hairlines scratches on super polished bezel that you can see it from certail angle only. most of the set that appeared here, will not have almost full set like mine.
So this is your chance to bring home one of the most wanted watches in Seiko's collection, short production and come with the 4s12 movement that even better than 6r15 movement. what else are you waiting for?
Here are some pics taken by my phone.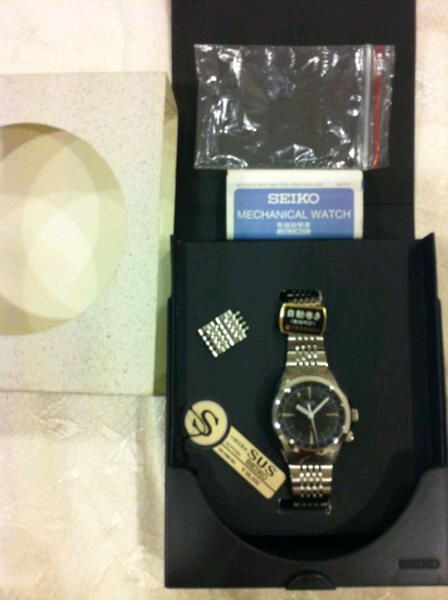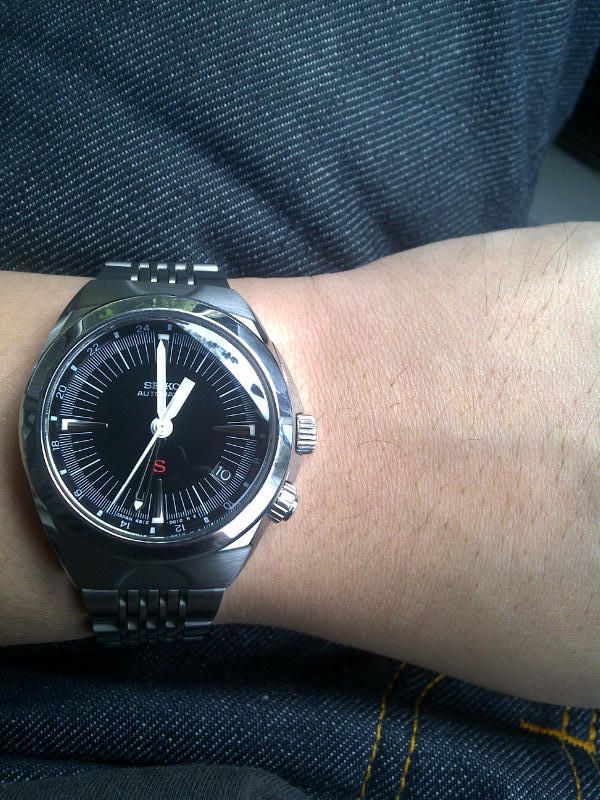 hope to hear the good news from you guys, really need a fast sell here.
thank you so much
and always have a blessed days!
Abs