Hi,
this is a catch and release, i bought it few days ago from a local collector in Singapore and after few days wearing (3rd - 6th January) . Something missing and it didn't win my heart fully. So im selling it now for
SOLD SOLD SOLD
, i only ship it to paypal verified address.
photo below is taken after i bought the watch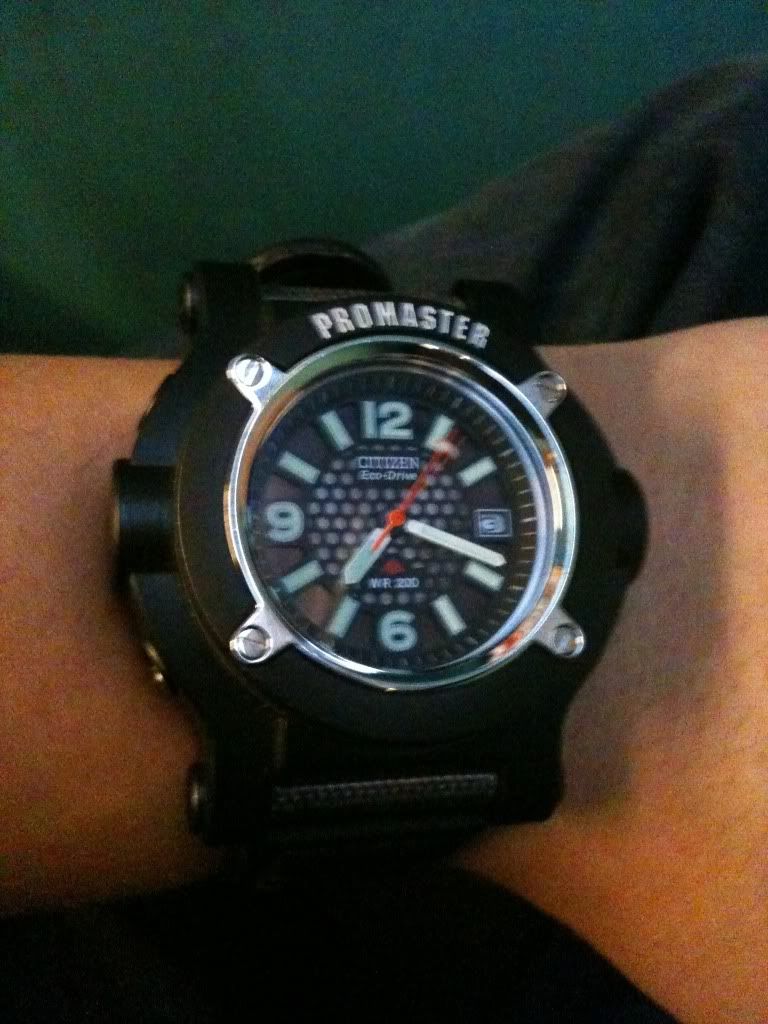 condition is i can say 90%, there are light scratches on the lug's screw from previous owner. working perfectly with a very nice lume!
when i bought it, the previous owner passed me the original unused straps, but i put it on and worn it for few days, still looks mint.
slight discoloration for the dial, you can see it around 4 o'clock area.
otherwise, a mint and a rare find! a must for Citizen Collector!
can pm me here or email me at pastilence1982 at gmail dot com if you have any question. (ask for my paypal address)
and hope can find the right owner asap.
i've been selling and buying locally, and now want to do internationally.
thank you for your time.
AB