I bought this online from a trusted seller through the Shopee app (similar to our eBay and Gumtree in the UK) for a really good price the other week. It was listed as used but the watch and box looked new apart from the discoloured jelly that had gone yellow over a decade.
I looked online and bought a new rubber bezel and straps from seller on eBay located in Manchester and within a week they had arrived in Thailand.
So I took the opportunity to take a few photos to show just how bad the discolouration is (some call it patina but personally I'm not a fan):
Here's the watch untouched: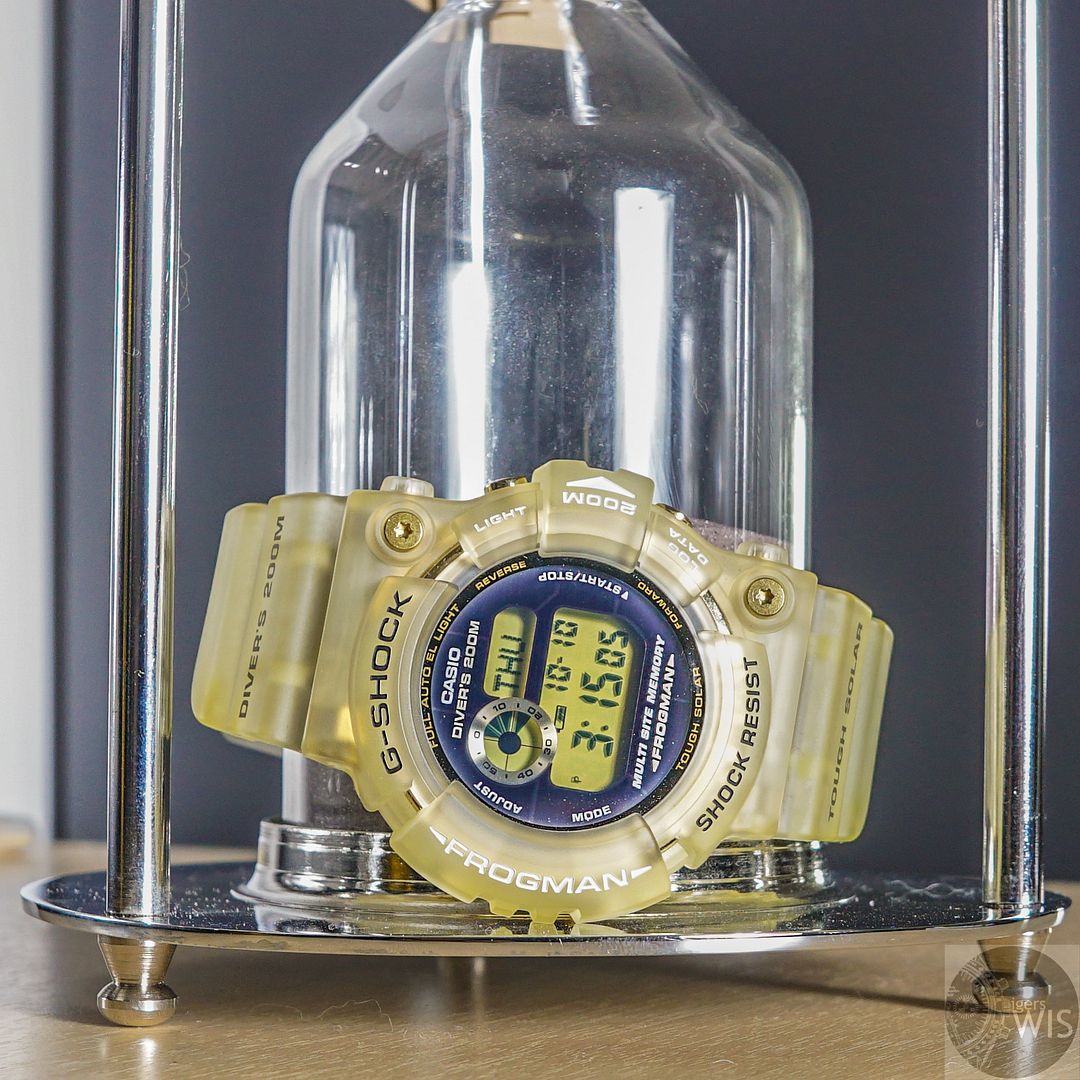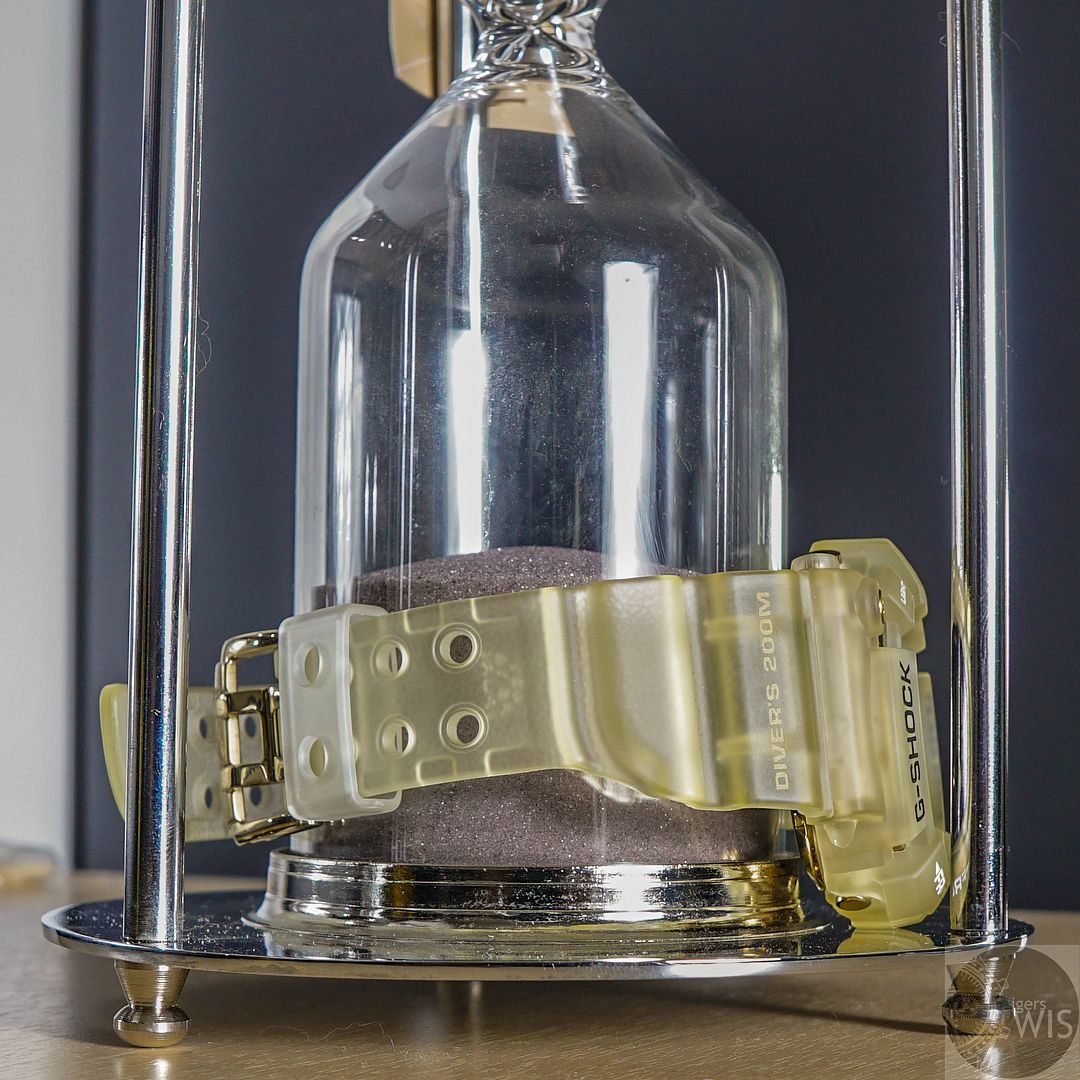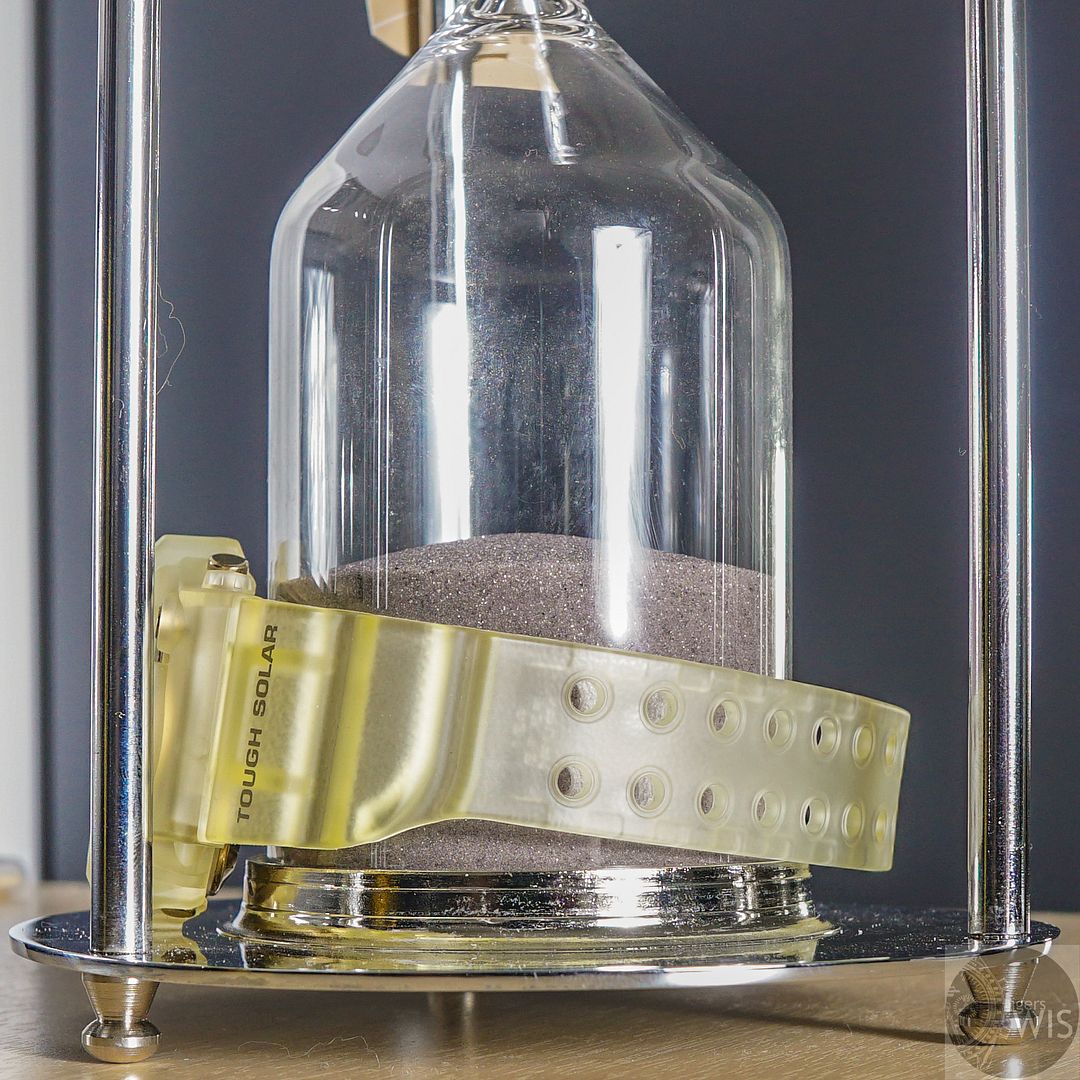 Here's a comparison with the ICERC Frogman and the transparent jelly in comparison to the 25th anniversary frosted jelly. Surprising what a decade brings in improvements to technology and materials: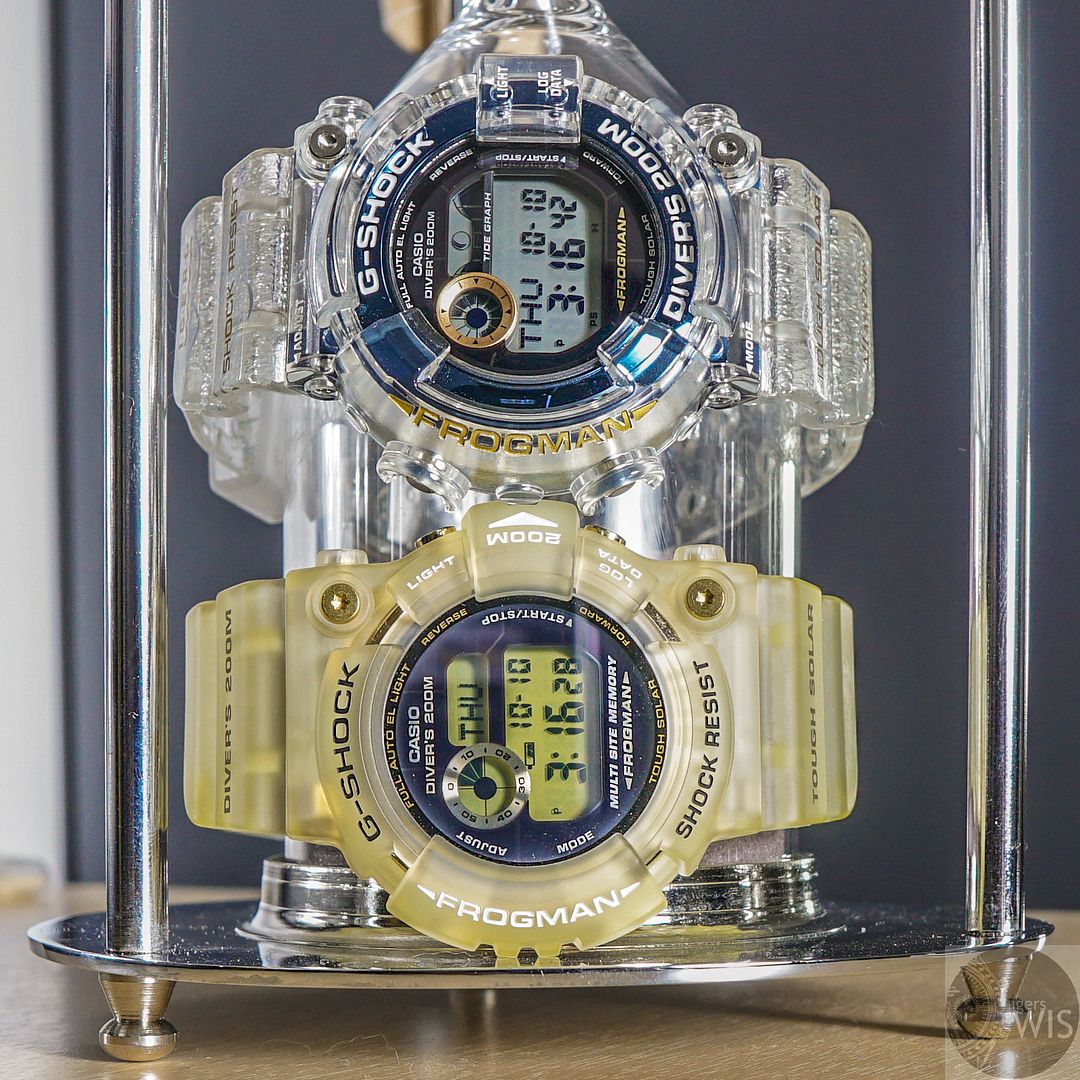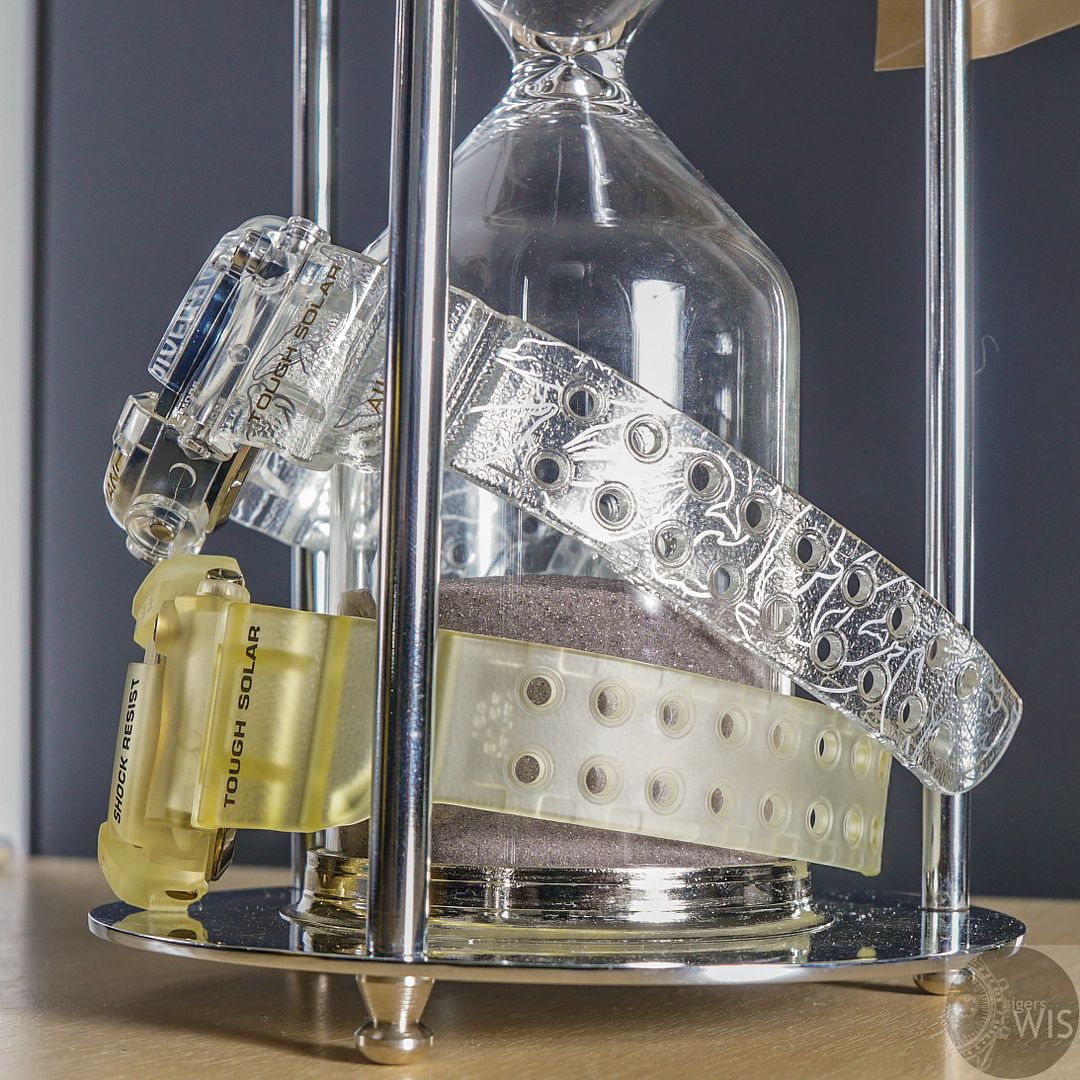 Replacement parts (yellow tint due to desk):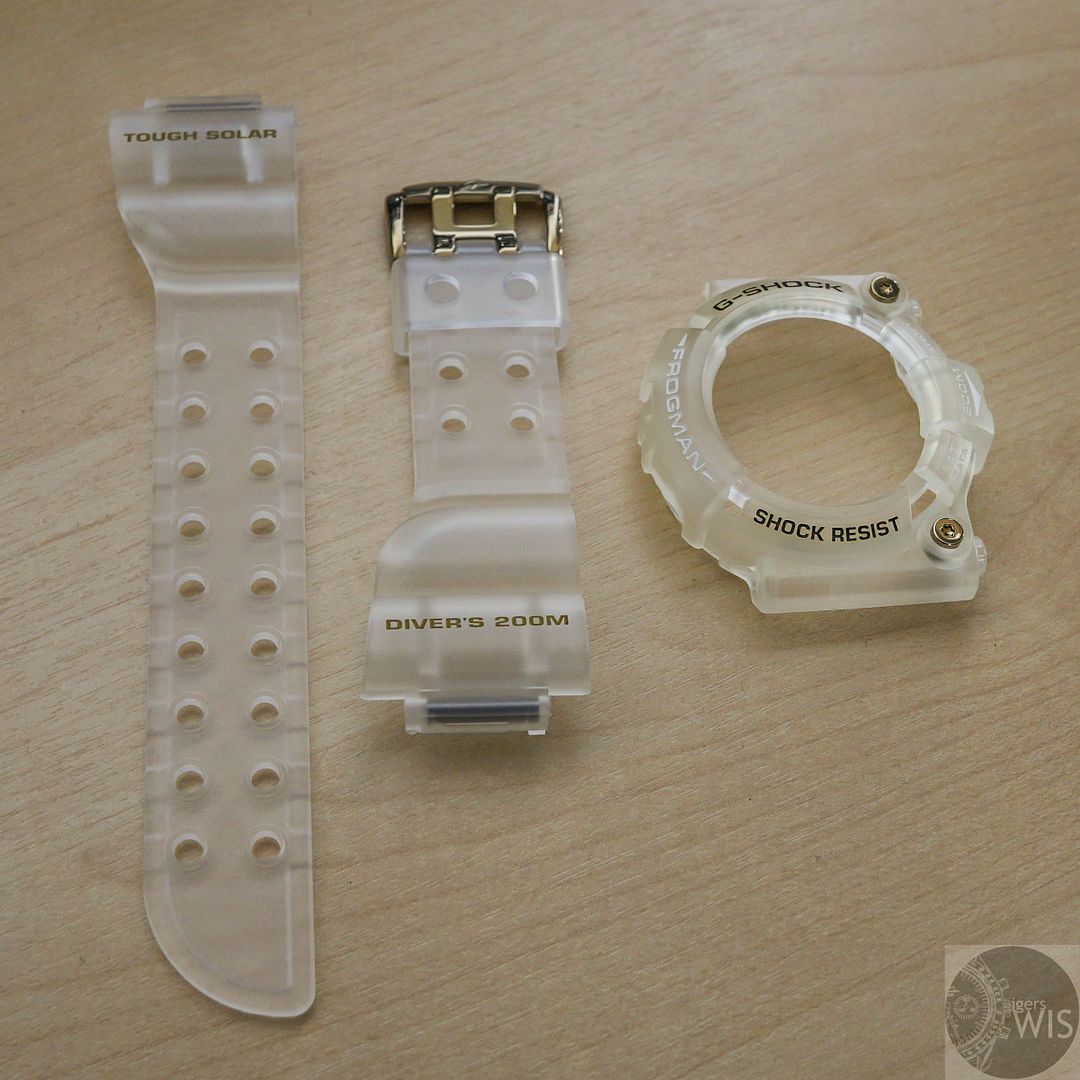 Dismantled the parts. Springbar under each strap and four screws for the bezel. There was no dirt around the case which surprised me. This could have passed for an unworn watch: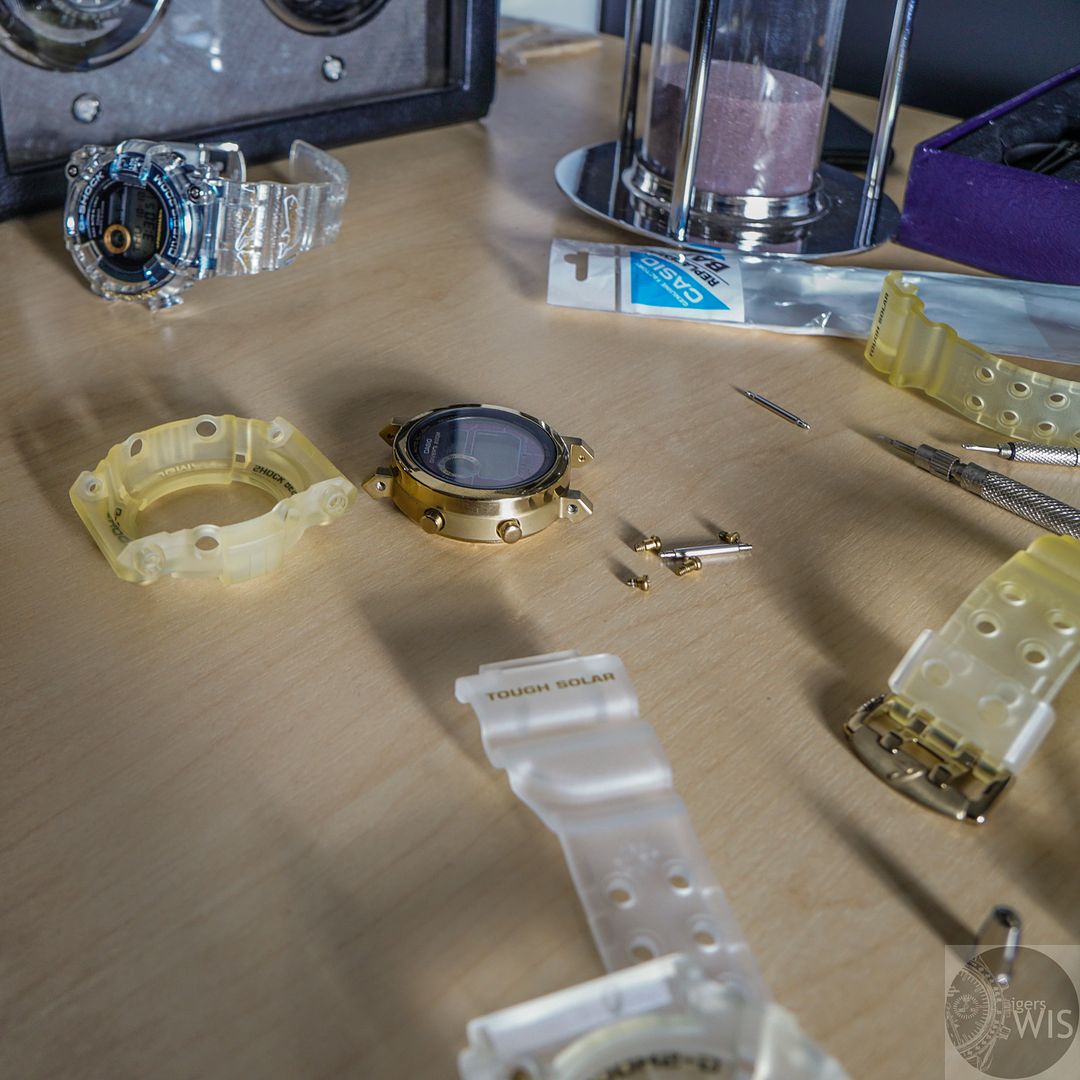 Old vs new jelly: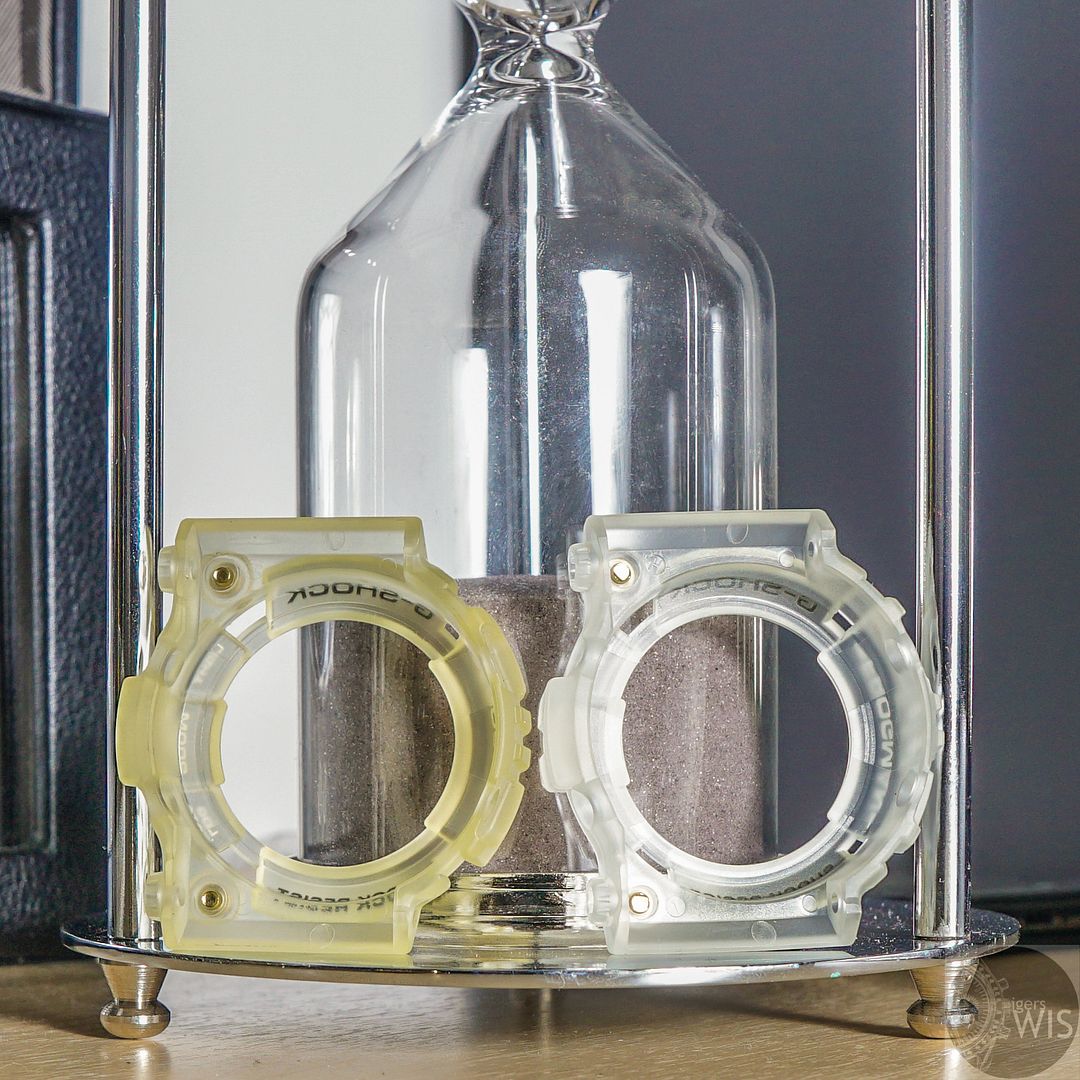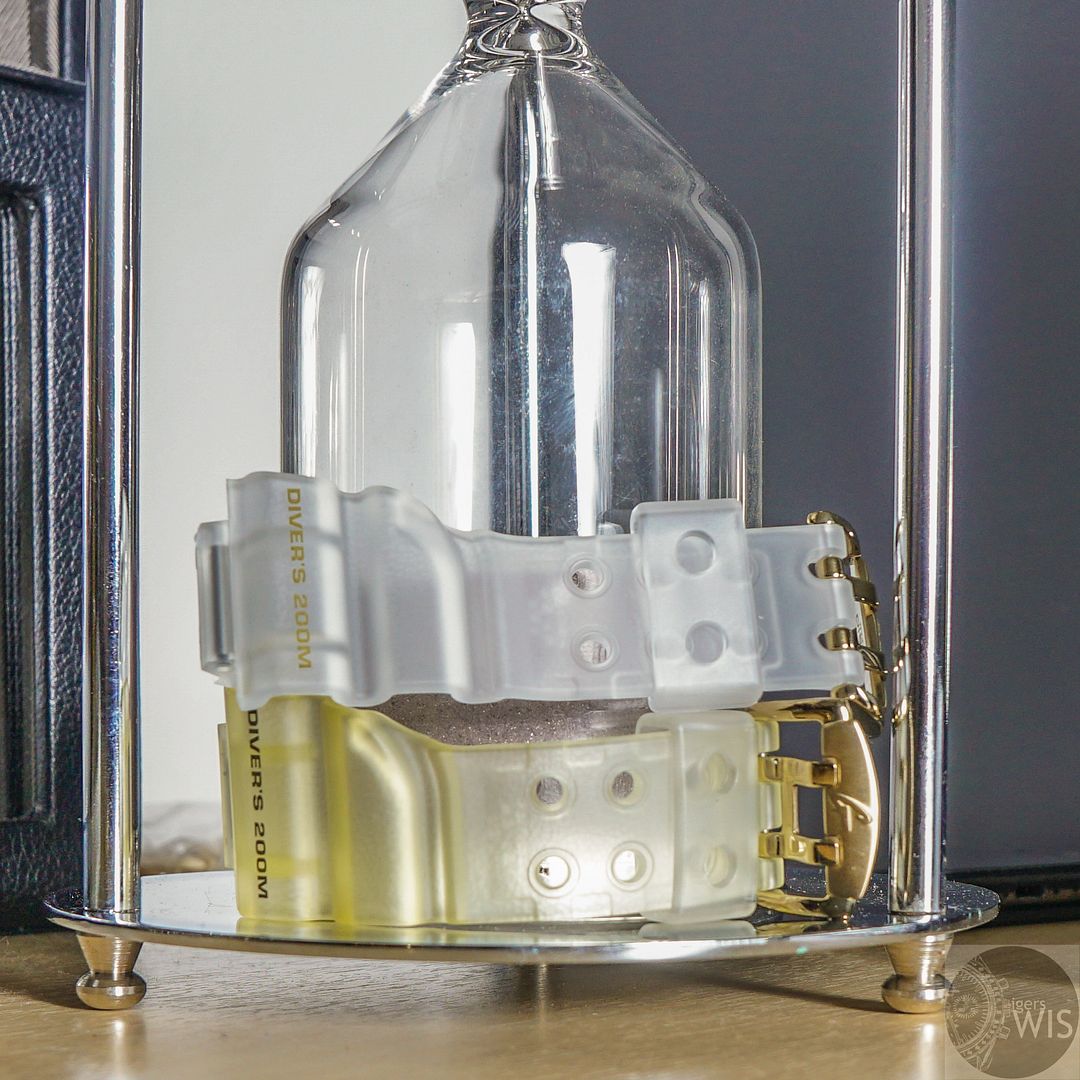 An opportunity to take a look at the 2422 module on its own (note some clouding around the edges):
Bezel fitted and test screen activated:
End results: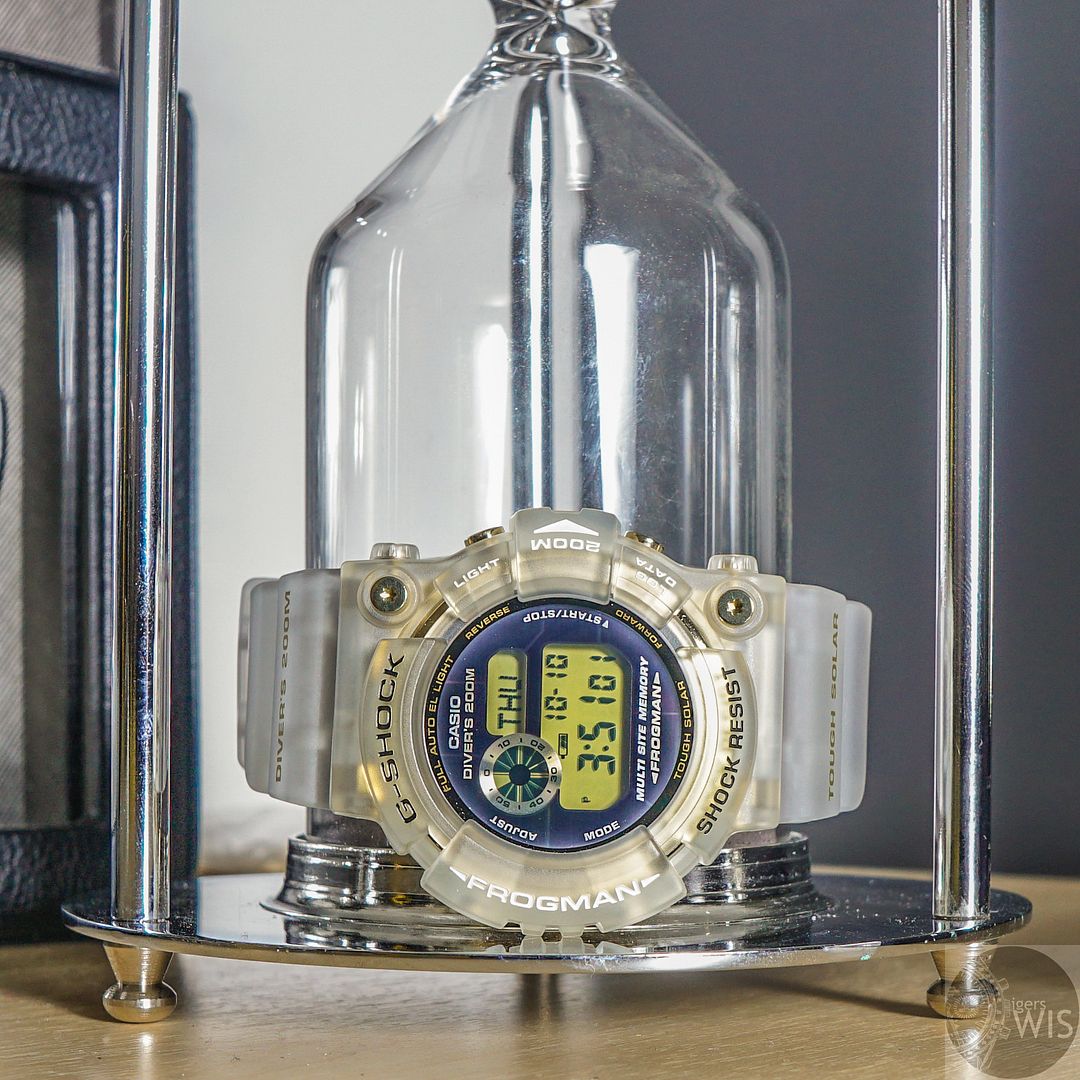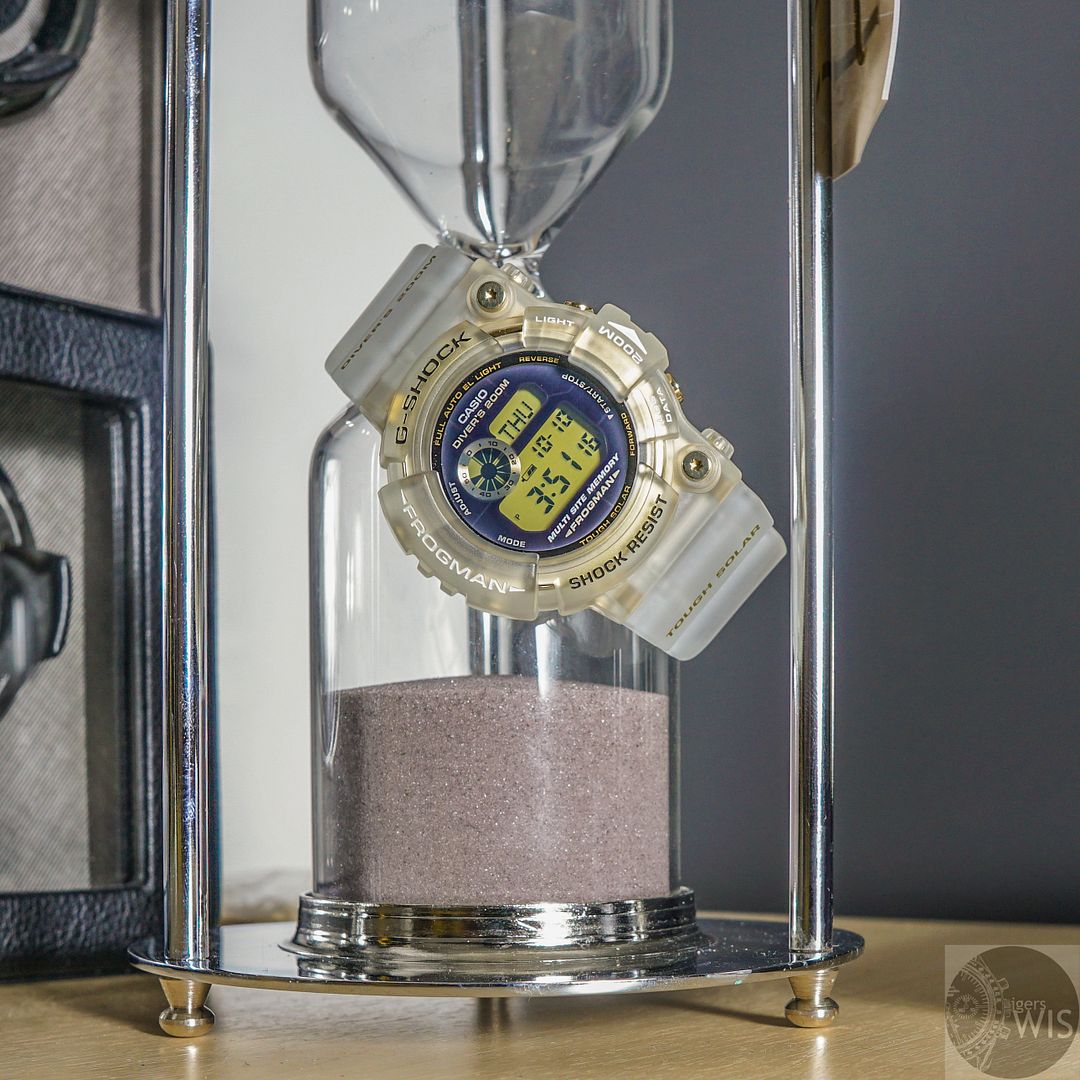 I'm glad I ordered the replacement jelly as it freshens up a ten year old watch. Tempted to dye the discoloured jelly but still deciding on a colour that will complement the gold case. Any suggestions?