Discussion Starter
·
#1
·
All,
Thanks for the continued support, we appreciate your business and take great pride in being the preferred safe supplier for all watchuseek members.
We have just finished our new Chronos site, please take a look when you have a moment and give us your feedback -
Watch Safe - Chronos Luxury Watch Safes from BrownSafe.com
I have one Chronos in stock and available for immediate delivery worldwide.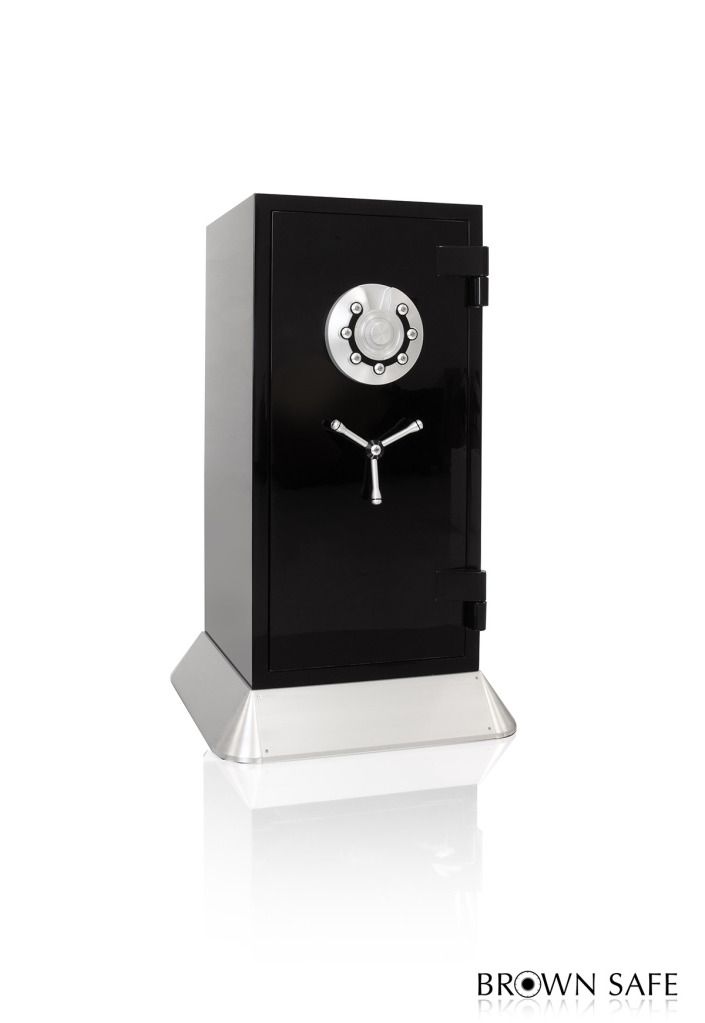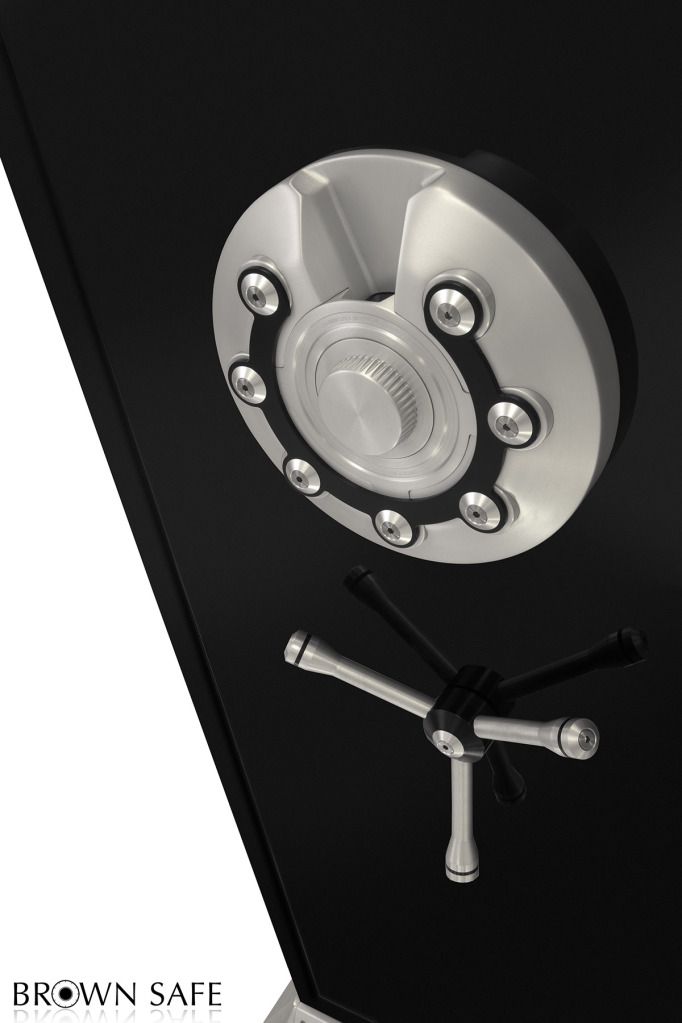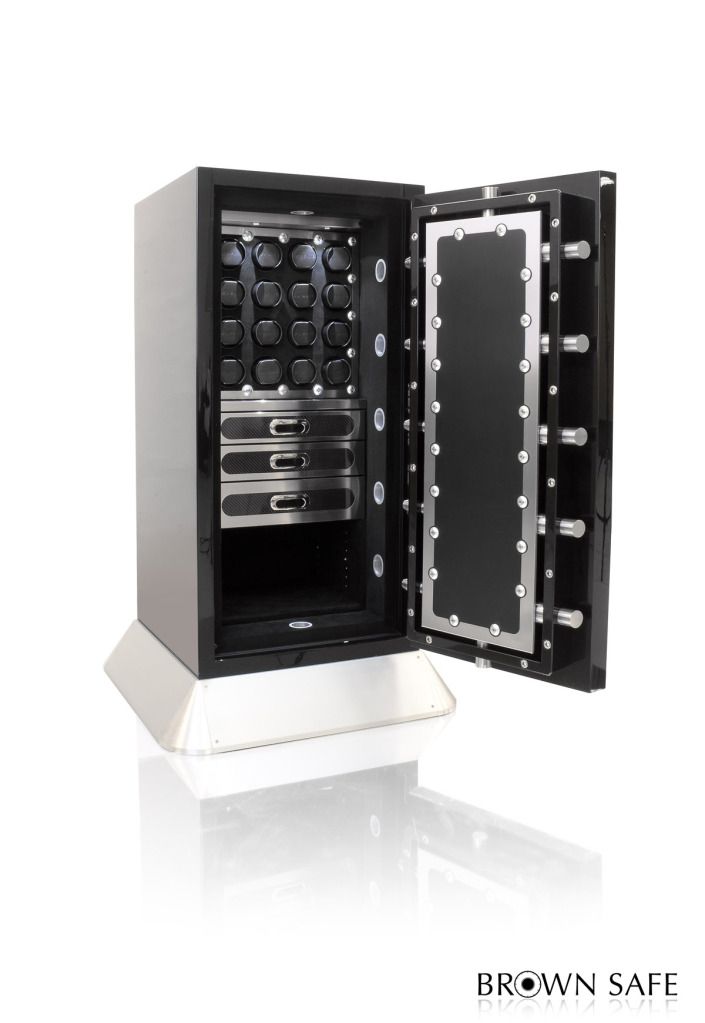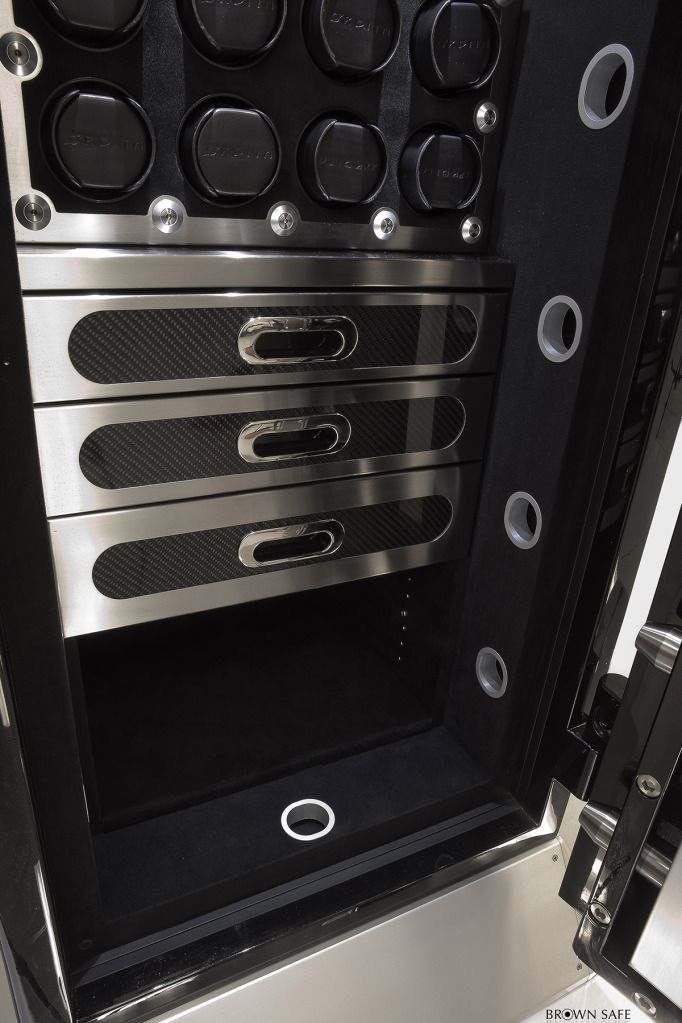 Specifications:
Chronos Series 4218 STK
- Outside dimensions 48.5"H x 24.5"W x 27"D
- Weight 1350 lbs (safe only add 200 lbs. for pedestal)
Security Features:
- Ballistic Armor Plate - six sided (door & body)
- Electromechanical Kaba-Mas X-09 high security Group 1 lock with custom display (this is the highest security locking mechanism we offer)
- Fire Protection with intumescent seal
- Biometric entry with custom display
- Granulated carbide hard plate
- Glass plate relocking device
- Three way boltwork with anti-drive
- Titanium locking bolts
- Multi-Sensor Alarm
- GPS Anti-theft package
- Three Movement Timeclock
- Ball and roller bearing hinges
Luxury Features:
- Custom 16 watch panel w/ red stitching and fully programmable Orbita watch winders
- Custom stainless jewelry interior with carbon fiber faces and Ultrasuede lined drawers
- Interior light
- Gloss Black Metallic exterior finish
- Custom Display w stainless X-09 housing
- Custom 6" Chronos Pedestal in stainless finish w/ flared pedestal
I also have Man & Gem Jewelry Safes in stock for immediate delivery - great b-day or x-mas presents -
Jewelry Safe - Luxury Jewelry Safes | Brown Safe Mfg


Man Watch/Jewelry Safes -
Man Safe - Buy A Man Safe Series Luxury Jewelry Safe from BrownSafe.com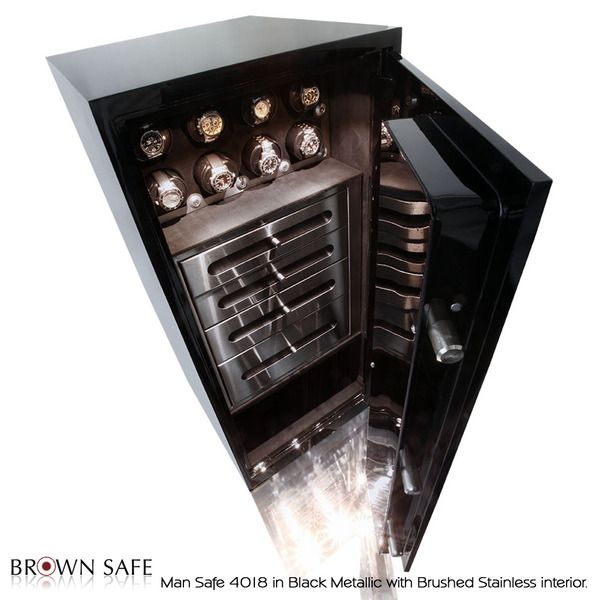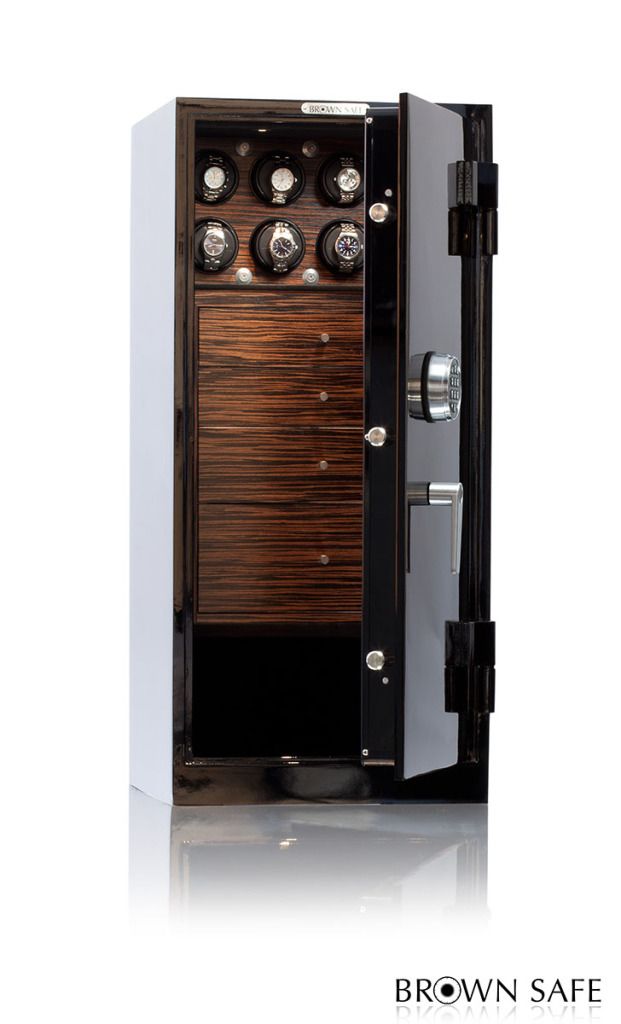 Finally, if you would like to custom build a safe to fit your needs, I have many other lines that offer elegant and secure storage solutions.
Estate Weapons/Jewelry Safes -
Estate Series High Capacity Luxury Safes - Highly Configurable High Security Safes - Brown Safe Mfg.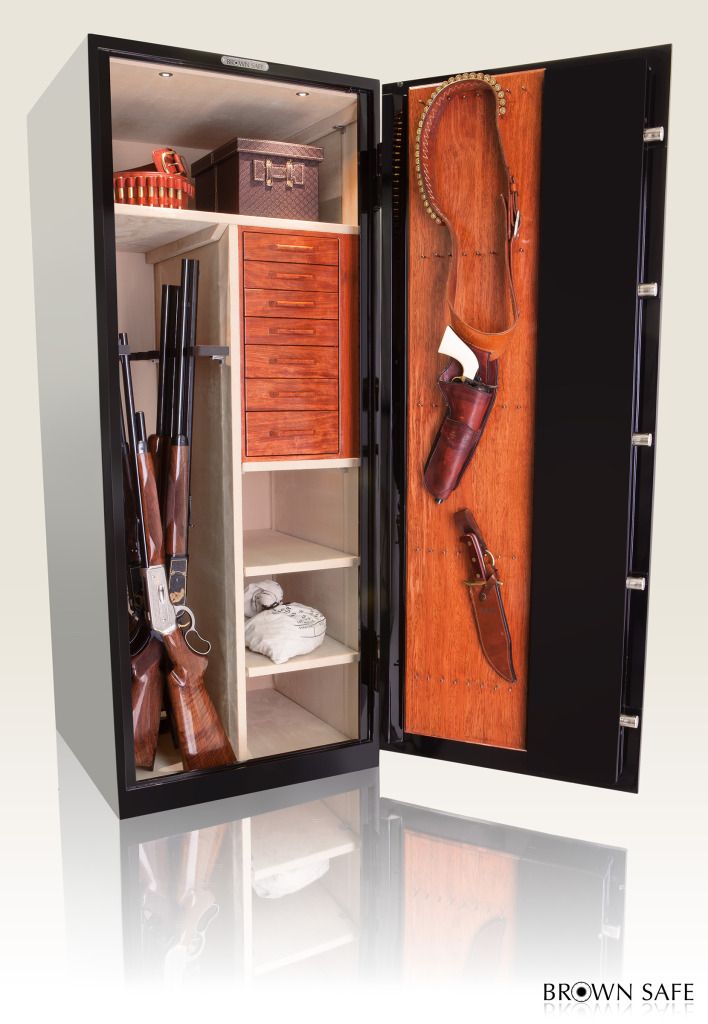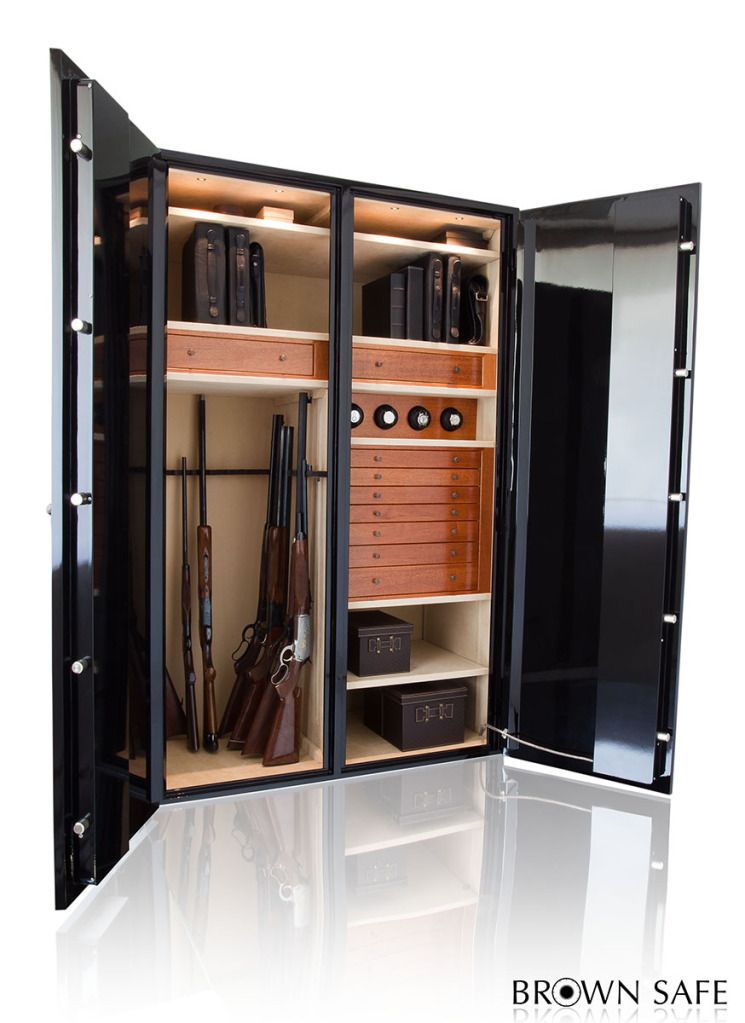 Estate Vault Doors -
Vault Door | Brown Safe Mfg.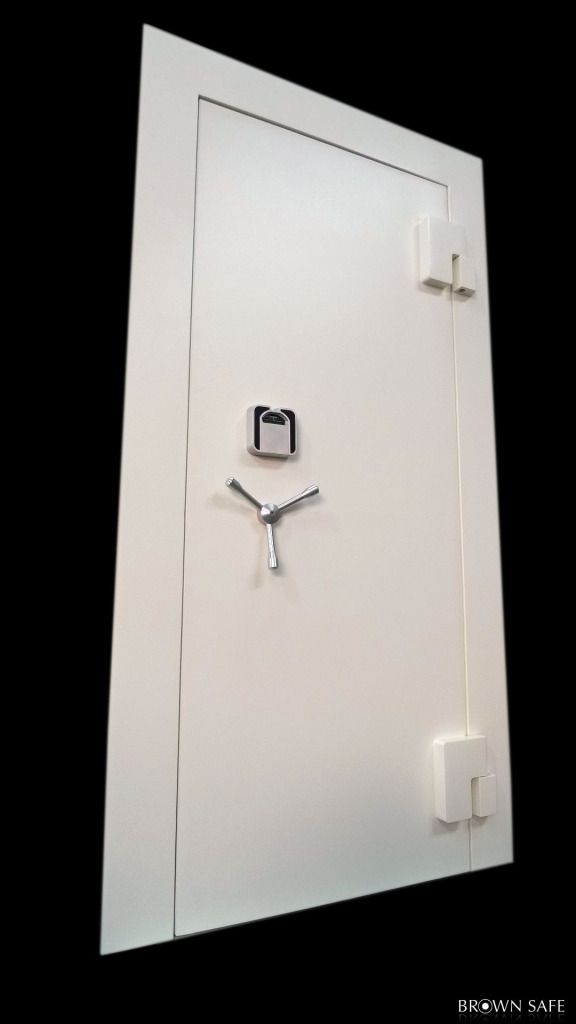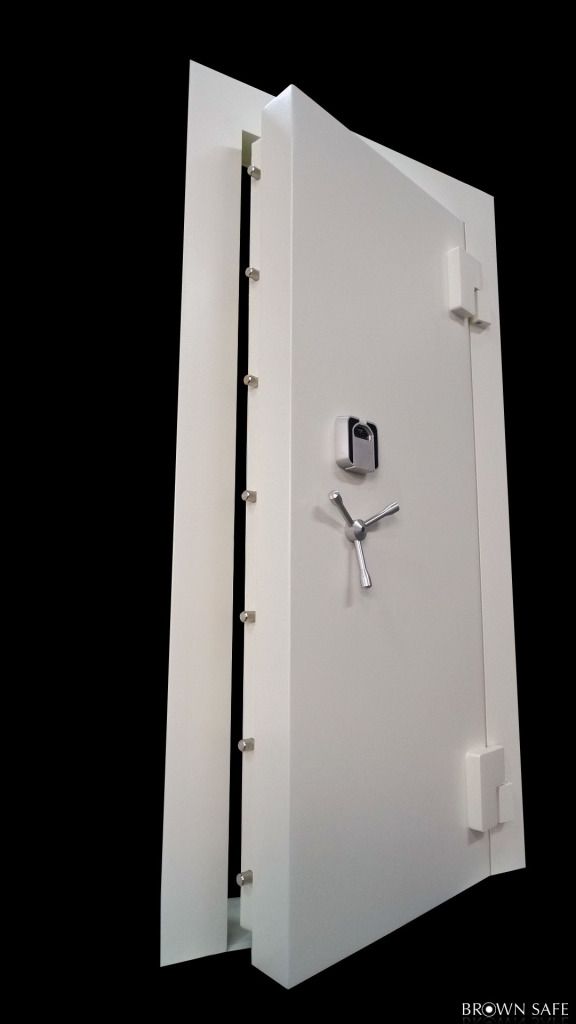 Mention this post and get our watchuseek preferred customer offering.
Please feel free to call or e-mail anytime with questions. I look forward to working with you and serving your security needs!
Matt C. Goldstein - Director of Sales
Office: 760-233-2293 | Mobile: 760-807-3752
Website:
Safes