Discussion Starter
•
#1
•
I have a small wrist, so I got a Cartier tank about 4 years ago (vermeil - 14K over sterling silver). After about 1.5 years, I put a small nick in the watch without realizing it where the silver showed through. I got more paranoid wearing the watch, thus I decided to find something with a solid gold case.
I started by looking at vintage watches such as Hamilton but found this Gucci. It stated a solid 18K case, quartz movement, and had the classic white tank dial with the black roman numerals that I liked. I bought it on ebay after emailing the buyer about its authenticity. I sent it off to Gucci in NY to verify what it was; they replaced the battery, cleaned and lightly buffed it, put a new crown on it (not solid gold) for $42.50, and said it was a "710L model" that was stated on the back. I didn't like the black band that it came with, so I picked up an alligator skin band that is in the pics.
Question: Gucci did not give me much information on the watch. So if anyone knows anything about this watch, I would appreciate it. The back of the case states "710L". I believe it was a ladies watch made in the early 1980's when all the Cartier tanks were so popular.
I have never seen another like it in two years now, and the gold gucci logo on the face gives me doubts. It's hard for me to believe Gucci would take it and fix it if it was not theirs....I am just not convinced it is Gucci.
Cartier: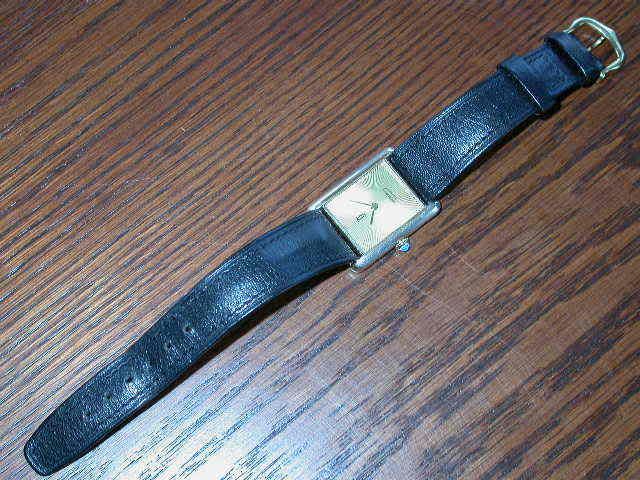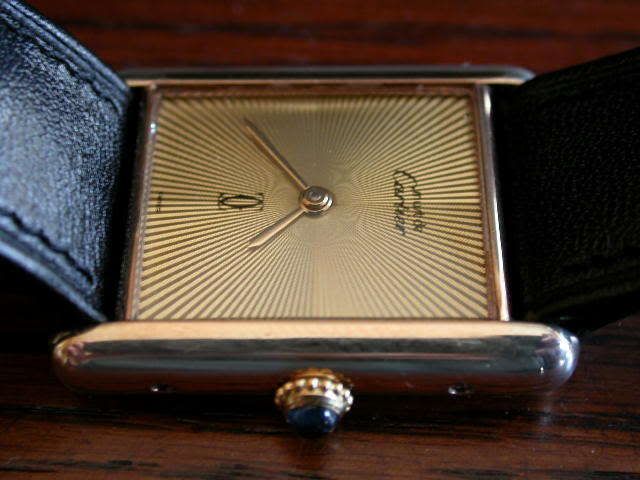 Gucci: