Guinand 40-50-02 - Lots & lots of pix...
Hi -
This is a quick and dirty set of photos from my recent Guinand acquisition. Guinand, as you may know, is the watch line that Helmut Sinn, of Sinn fame, set up with his company Jubilar Uhren after he acquired the remaining shares of Guinand in Switzerland, which has been around since 1865.
So, to make a long story short, I bought one of his watches and this is what I brought home: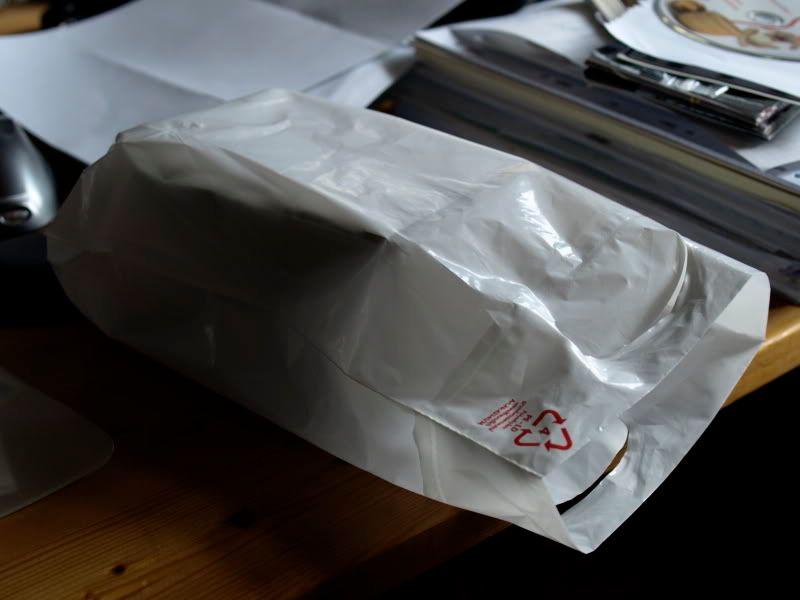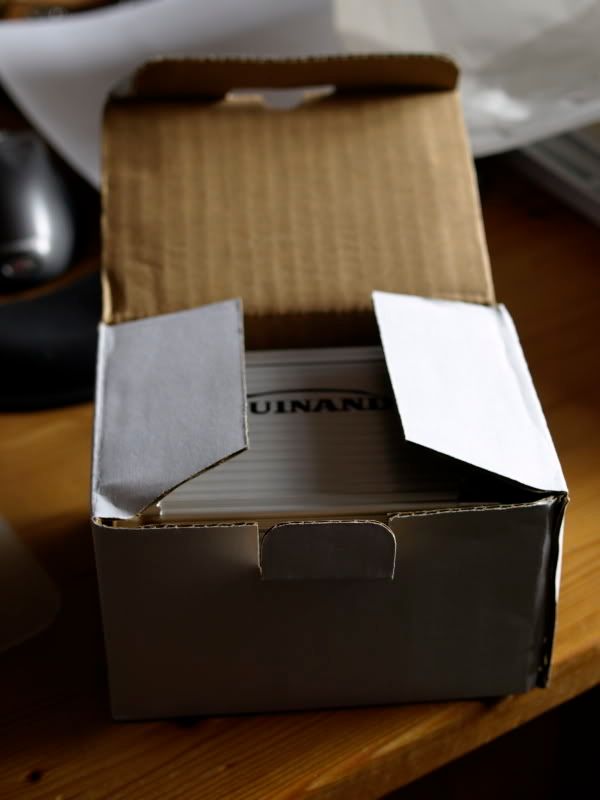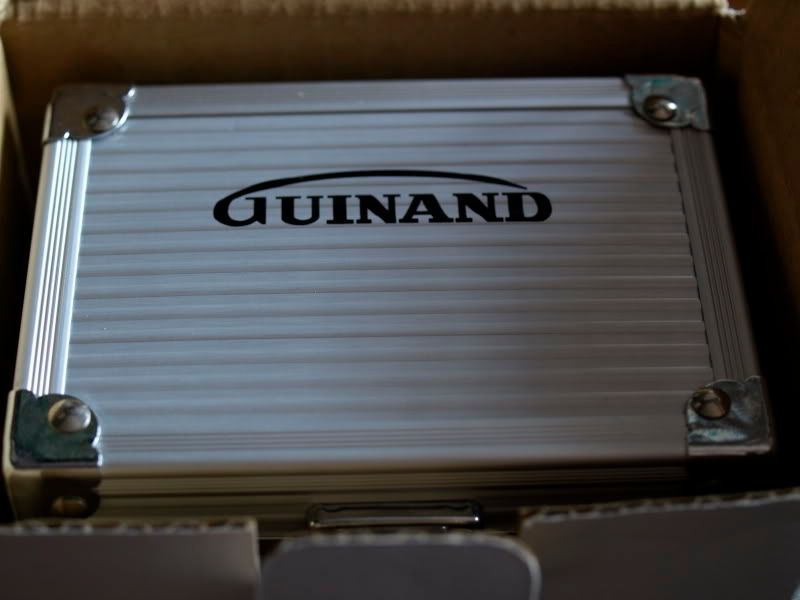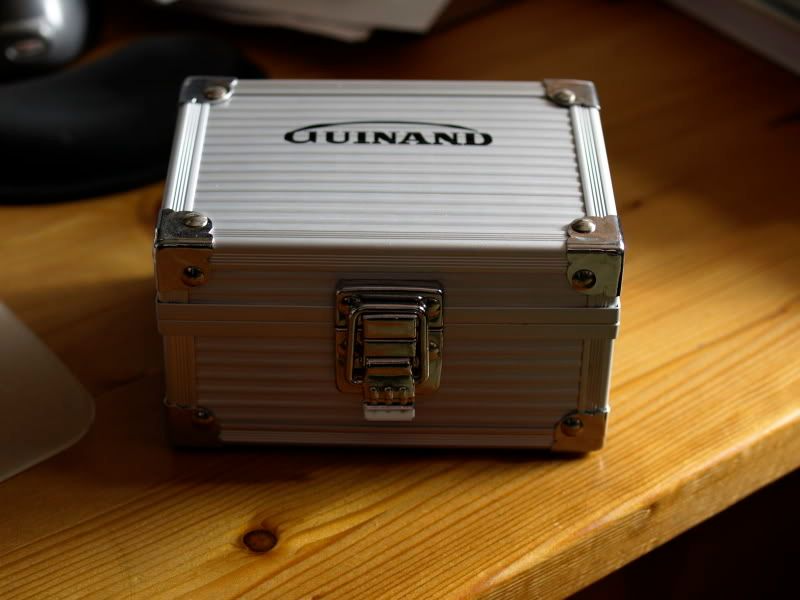 So what is inside? Just this...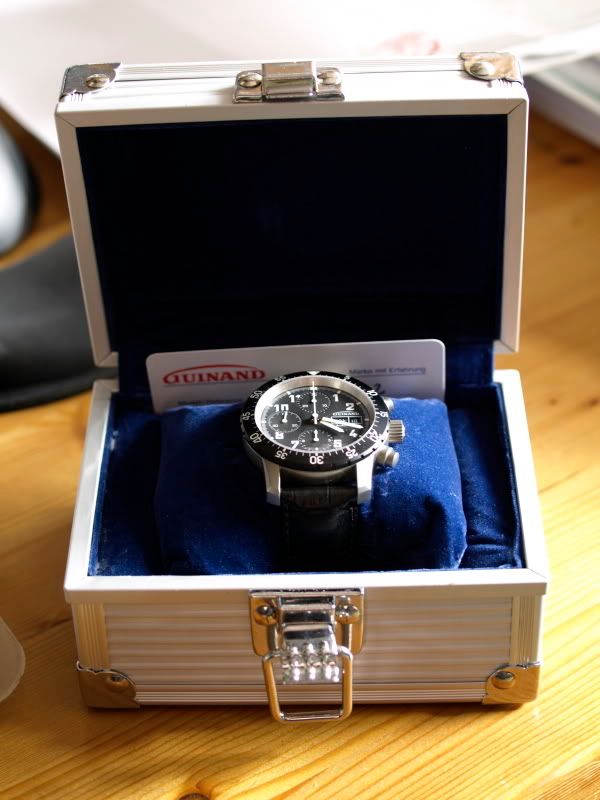 And here is the first real view...
There's no denying its German heritage and the relationship to Sinn: there's a lot of the classic Aviator chronograph there...
And let's look at some of the details...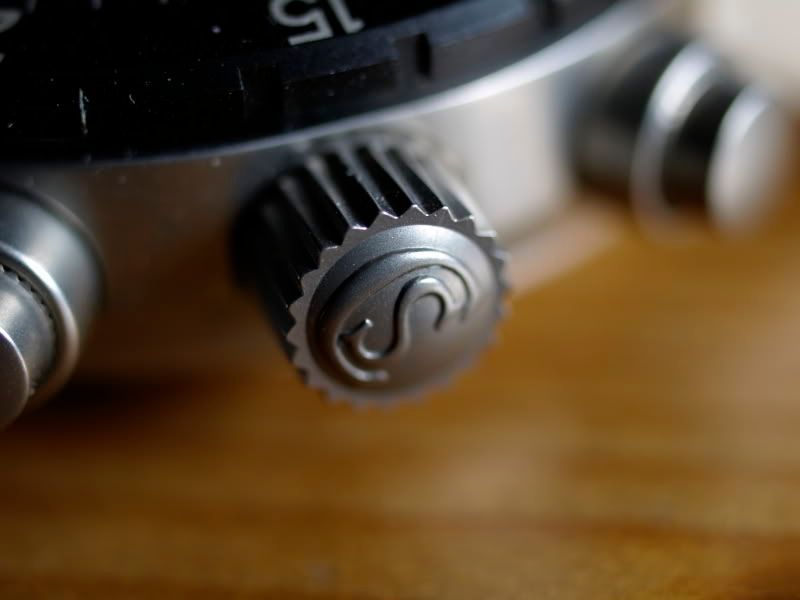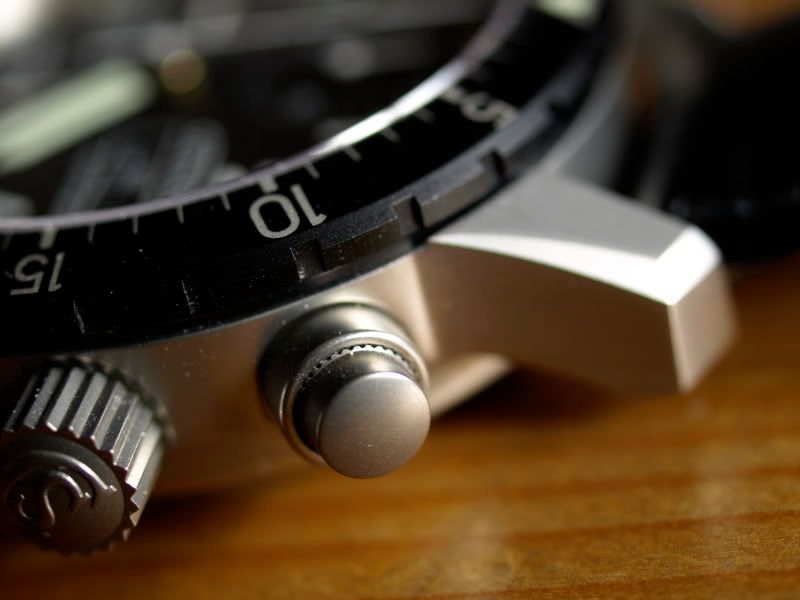 And here's the face...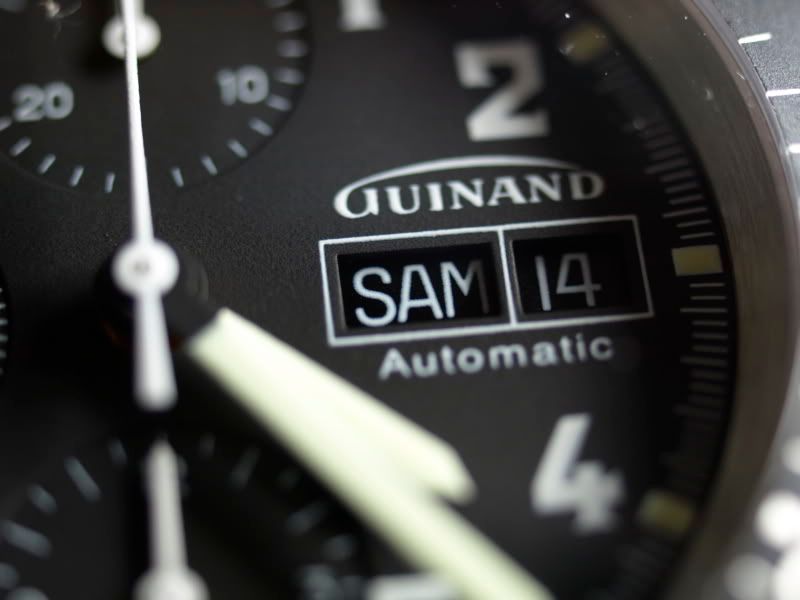 But what really, really drew me to this watch was this: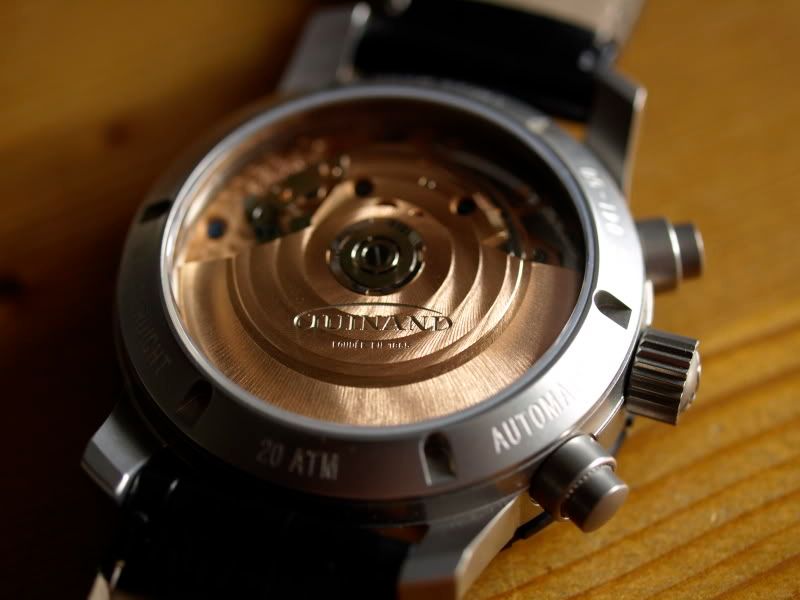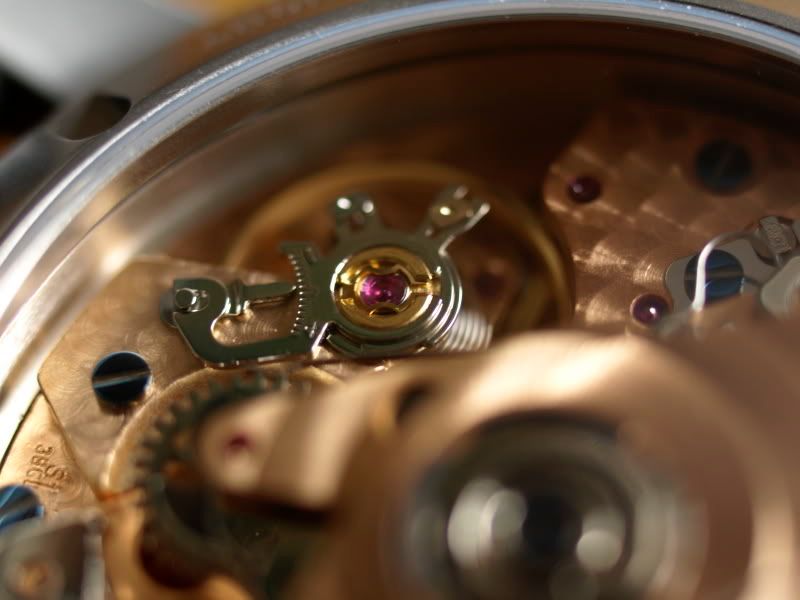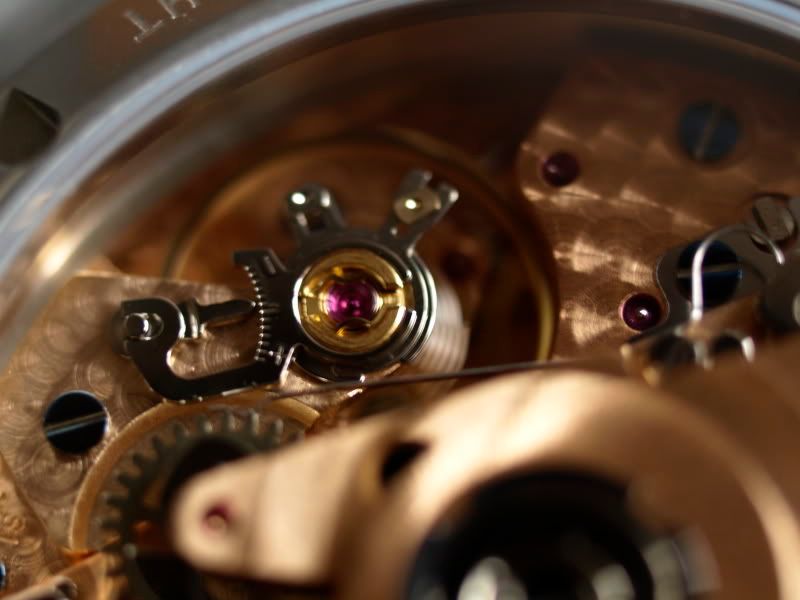 That's right, it's a rosé gold plated 7750 TOP. Time keeping has been outstanding: right now it's +11s after 4 days, i.e. under +3s/day.
More views of the movement...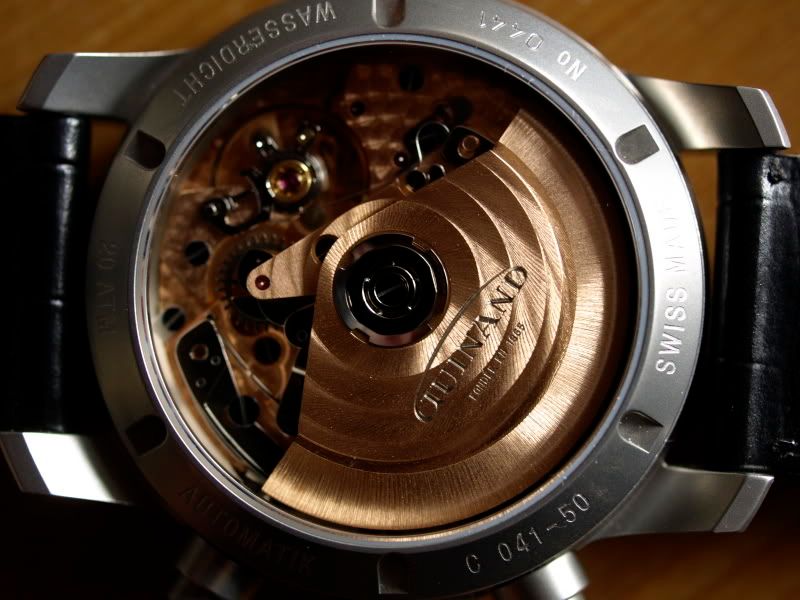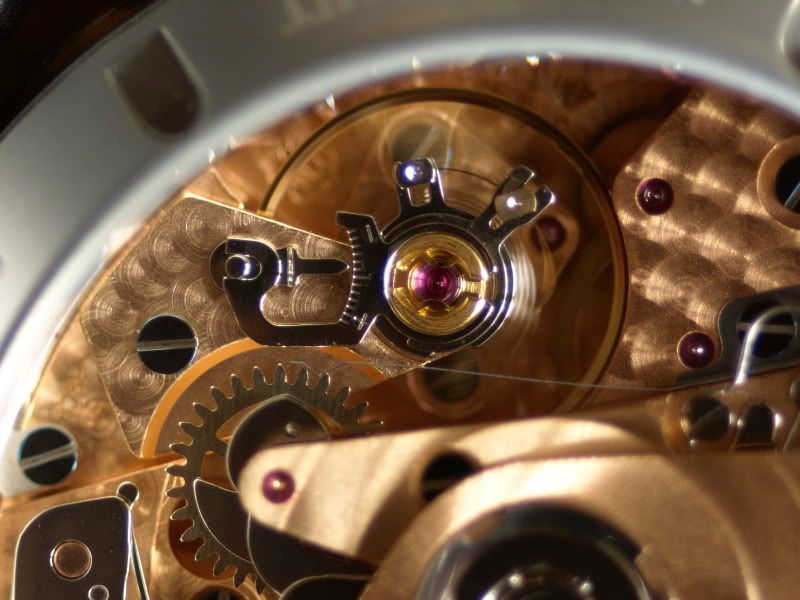 But let's get back to the dial...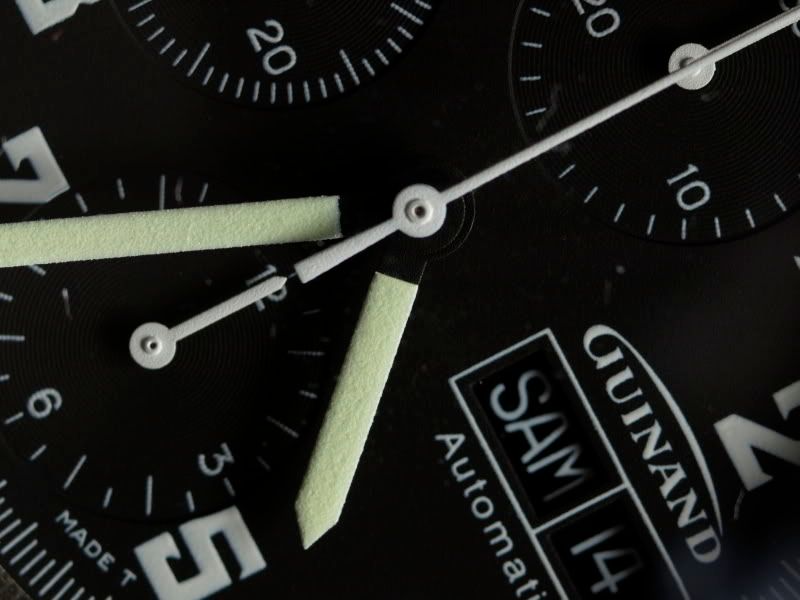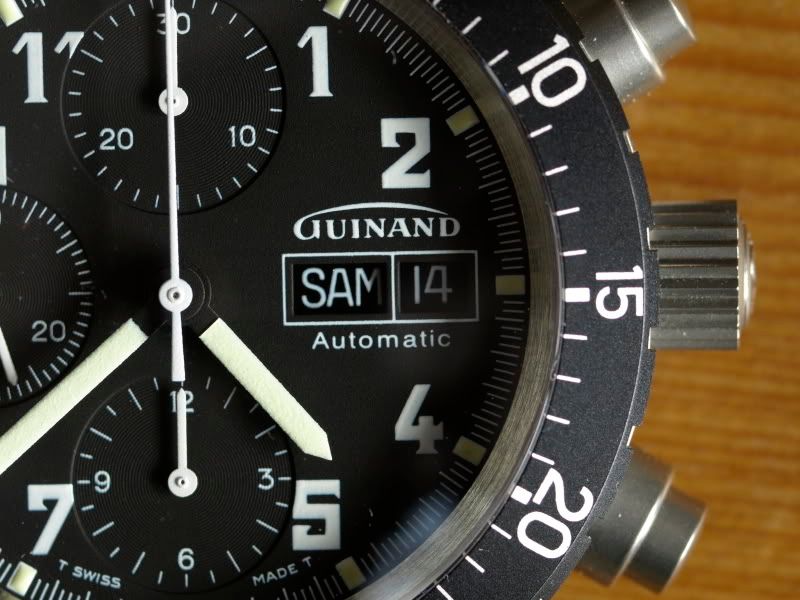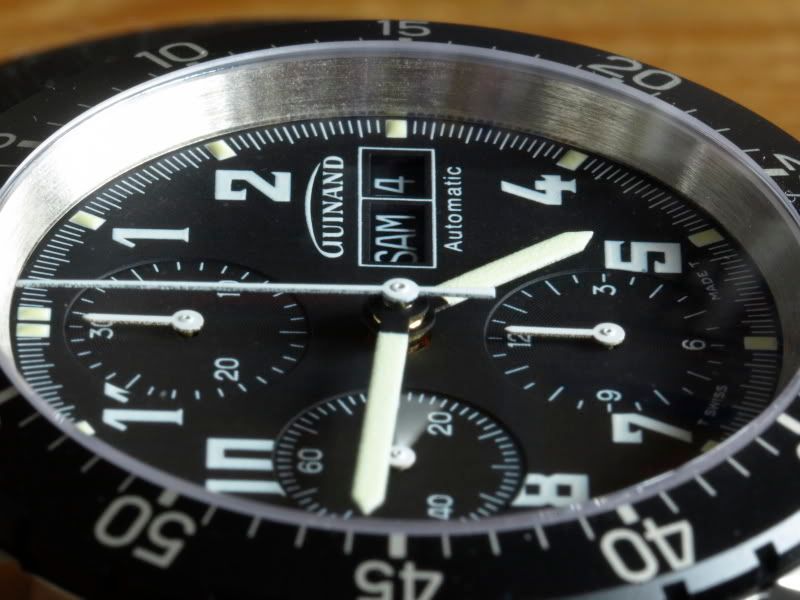 But I keep coming back to the movement...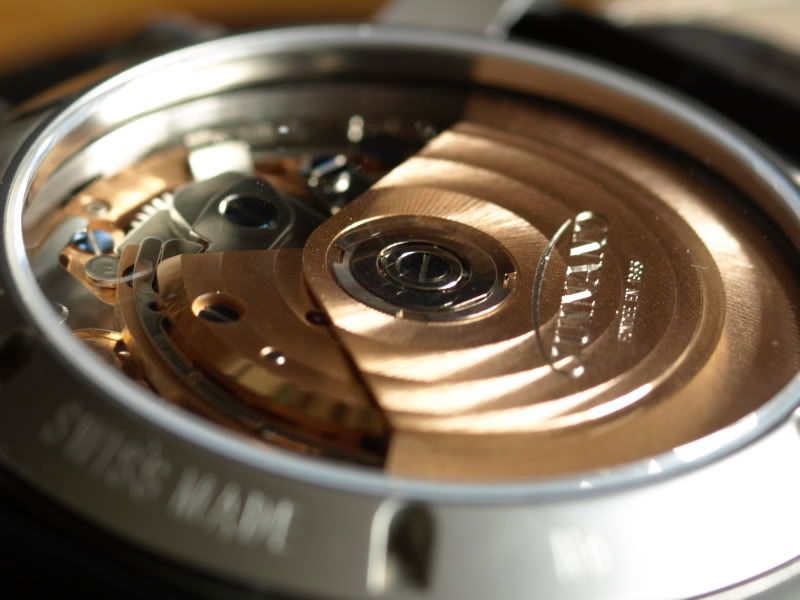 So, how does it wear: it's a tad high, higher than I am used to, but it's pretty normal for a 7750-based watch...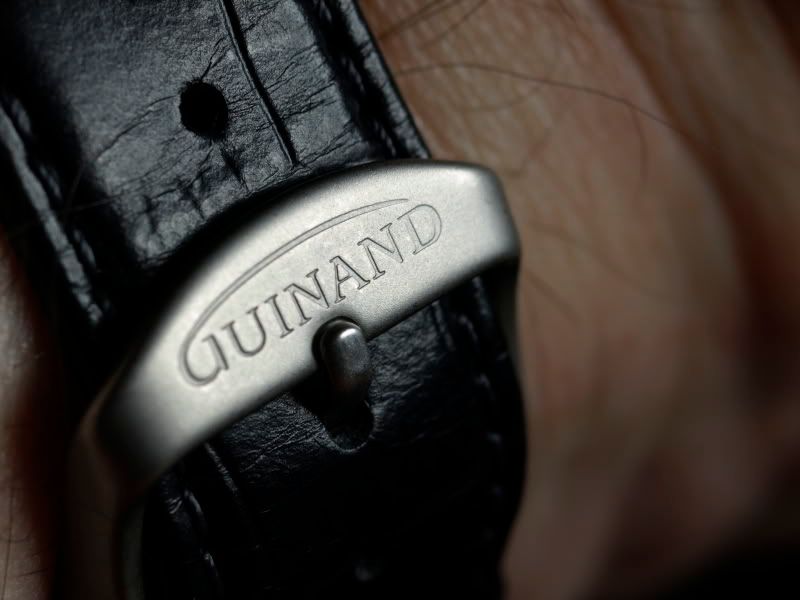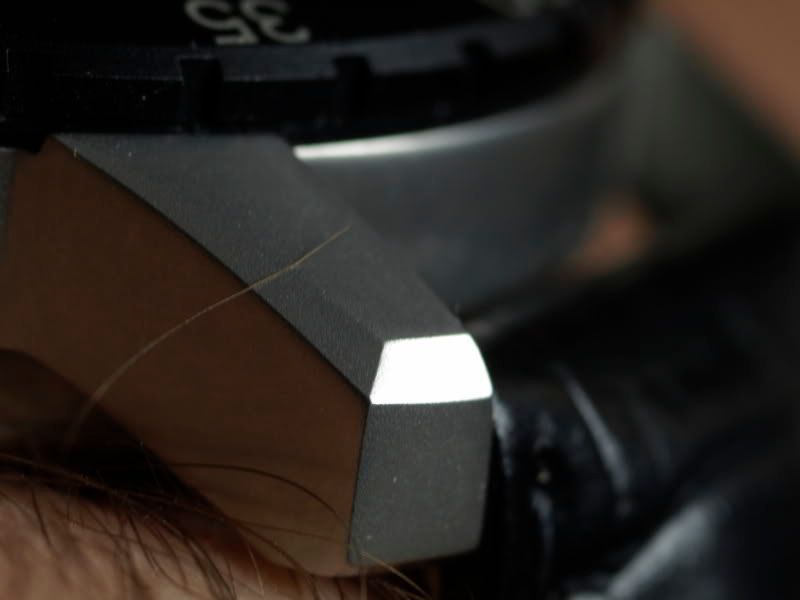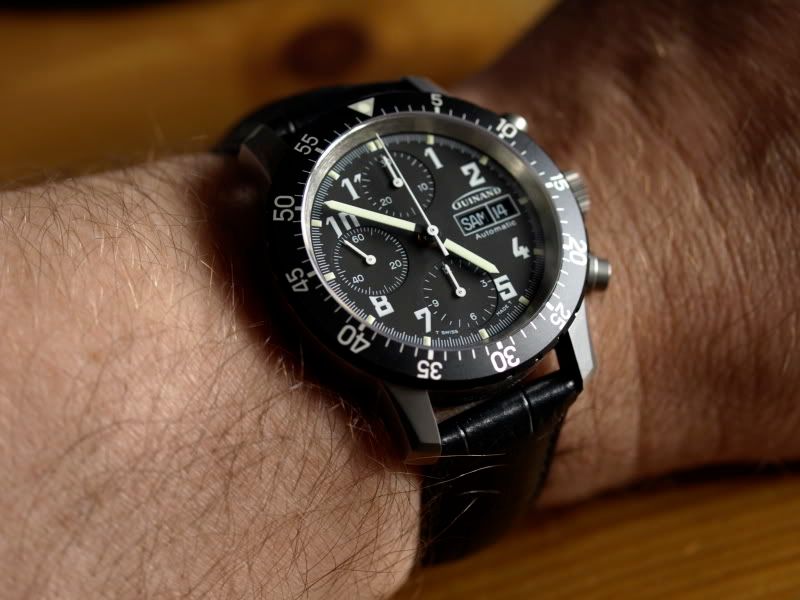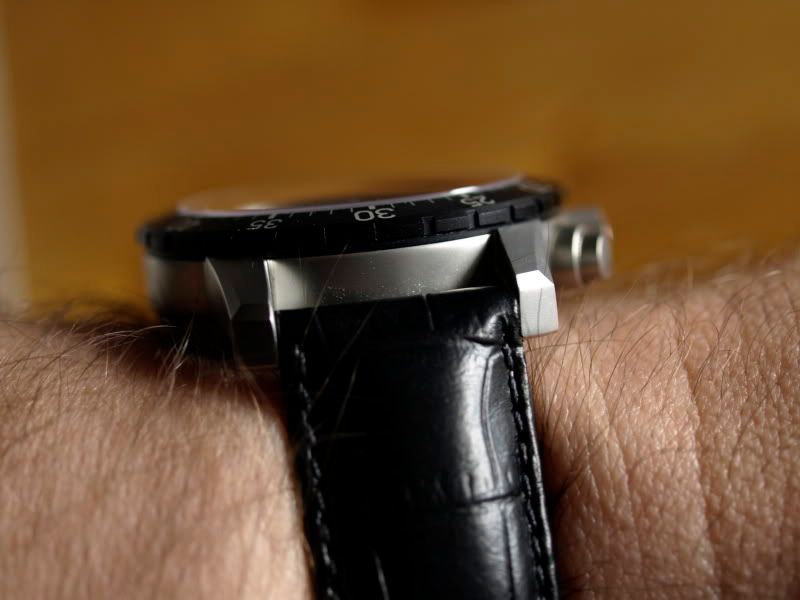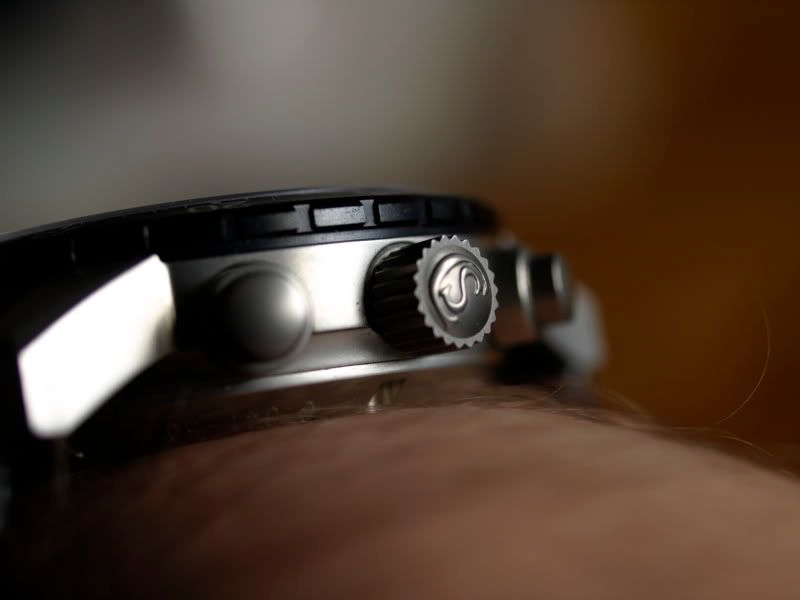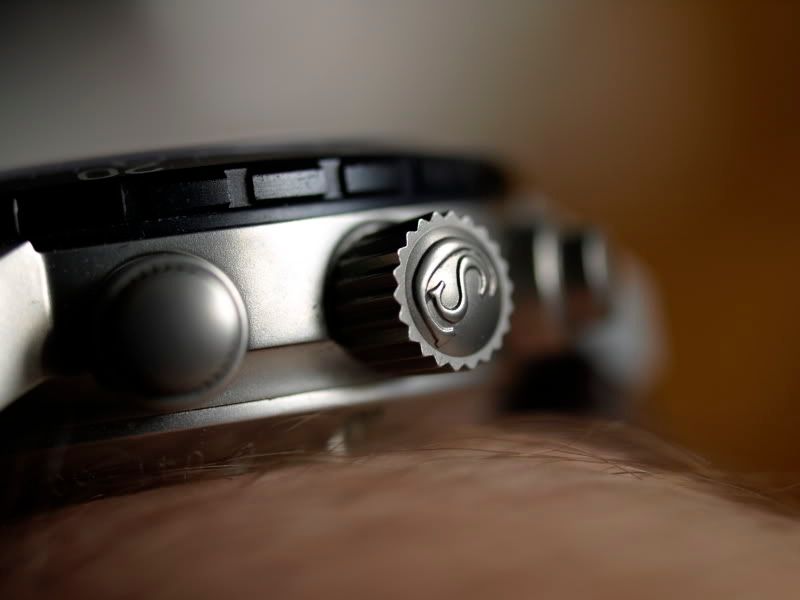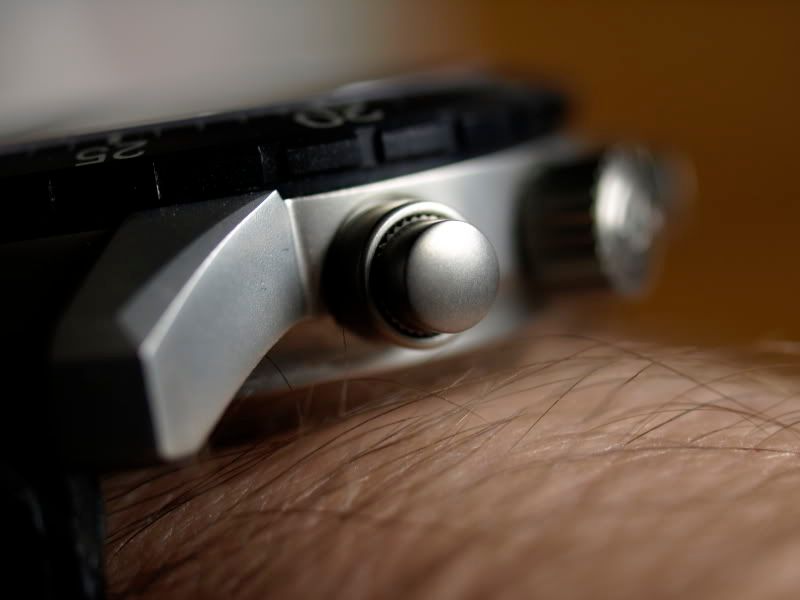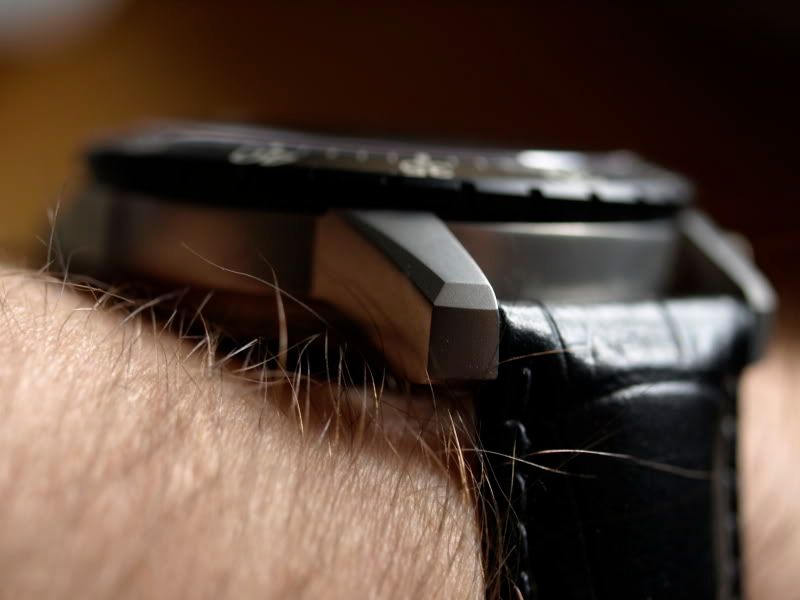 And it is darn comfortable to wear...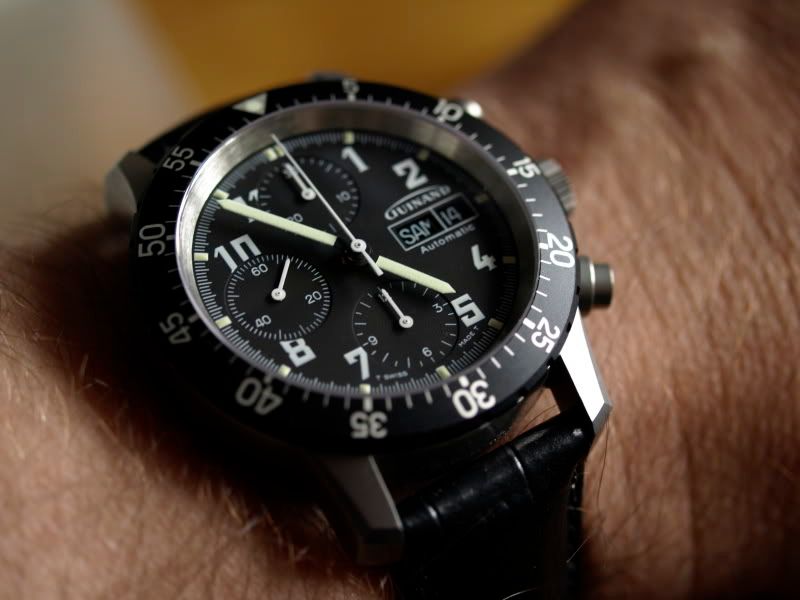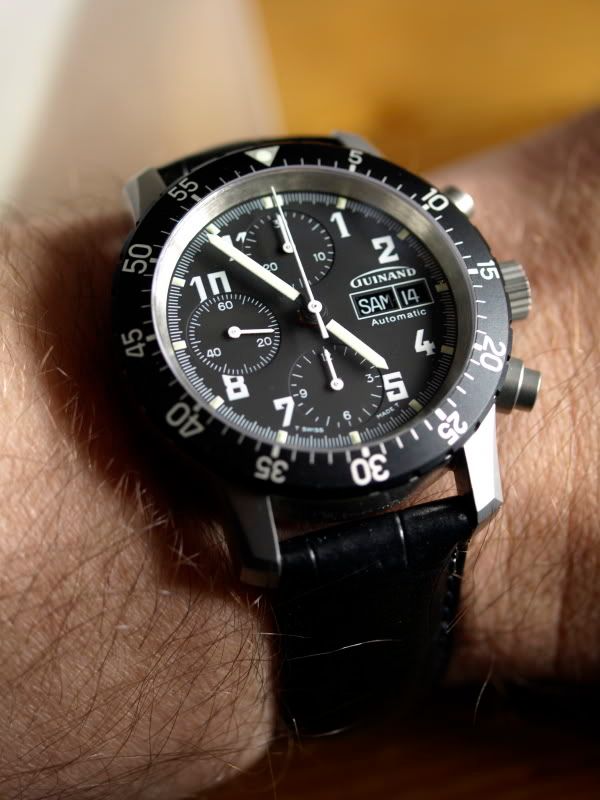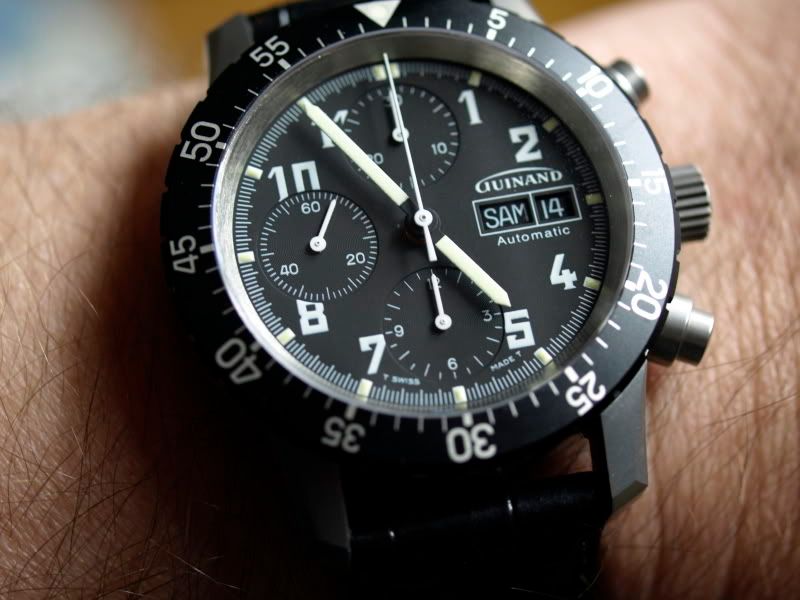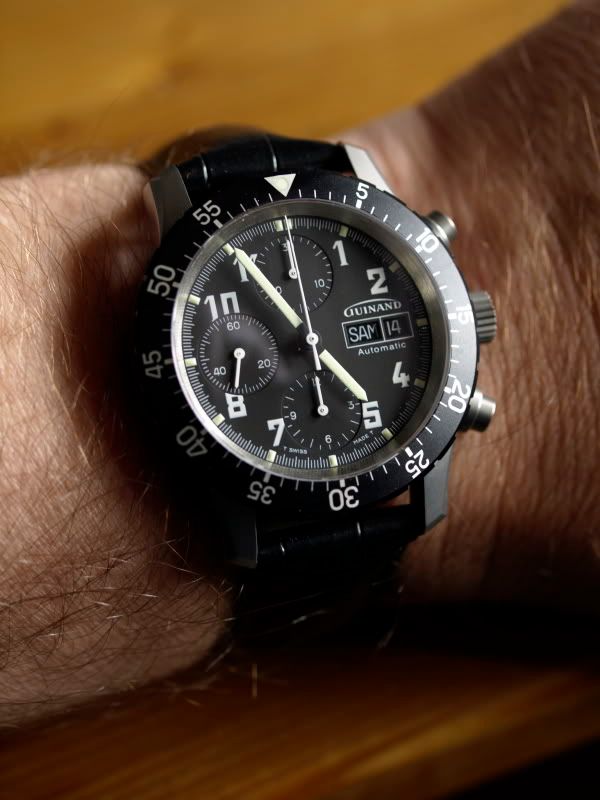 So, enough for now.
I'm extremely pleased. Will try and get some lume shots over the next several days, but the lume is subdued, albeit more than adequate (I'm a tad spoiled by my Seikos and Bill Yaos...).