Hey guys. I decided to do a resin swap on my black/blue GulfMaster and figured I'd start a thread because I don't think many people have had the bezel off one of these yet. I was very happy with this watch they way it came originally, but always wished it had a bit more blue to it. My initial plan was to do a band swap, and have a two tone look to the watch. However, when I swapped the band it didn't look quite right to me, and almost gave the bezel a dark navy look rather than black. Luckily, when I ordered the band from pacparts, I decided to order a bezel while I was at it, and I could tell with the parts in hand that it would look good to do a full resin swap.
First of all, let me tell everyone this bezel was a beast to get off, and it took a lot of nerve because every time I tried to take it off it felt like I was in danger of breaking it. In fact, it took me three nights of taking it off of the buttons on one side, trying to figure it out, and then deciding not to force things and putting it down to start fresh another time. Well finally tonight I decided to go for broke (hopefully not literally) and stay persistent until I could get it off.
There has been some speculation as to the construction of this bezel in regards to the stainless steel part and the resin, as well as any adhesive that might be involved. Well I can tell you, the adhesive is actually what holds the resin part of the bezel to the case (4 strips). Then, once you remove the entire bezel from the case, you can separate the steel ring section from the resin by pushing out from the back side. There is a groove in the resin where it snaps in.
Then it was a simple process to snap the steel bezel ring onto the new resin bezel (it fits quite securely), and put the entire bezel back on much like any other G-Shock resin swap. The hardest part was keeping the metal sensor cover in place. I took the risk of doing this mod while still having spare adhesive tape on backorder from pacparts. However, the original tape was unharmed after removal of the old bezel, and I was able to just leave it on the case and install the new one. Trust me, it's not going anywhere. So, here's the end result. Might not be everyone's cup of tea, but I'm happy with it.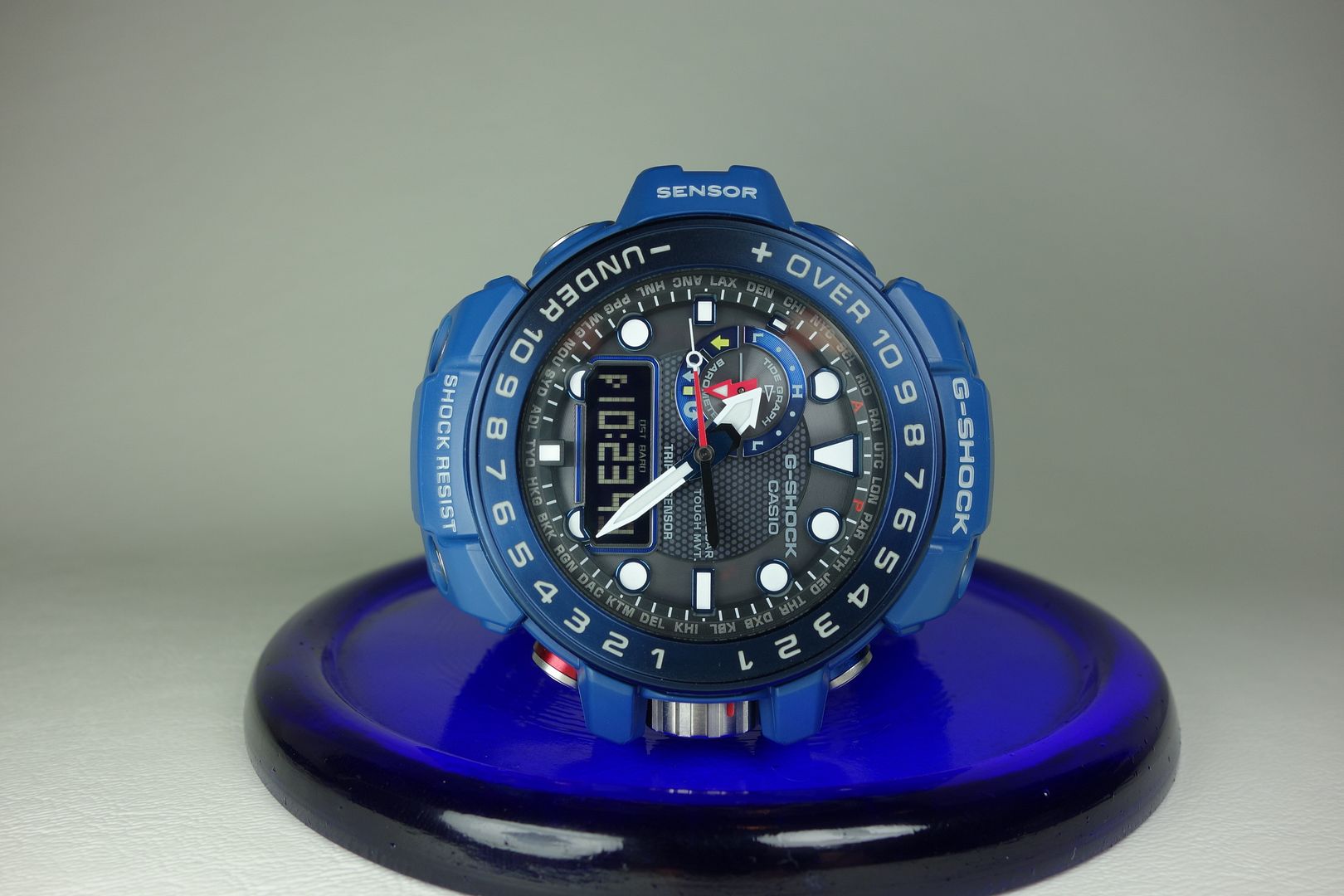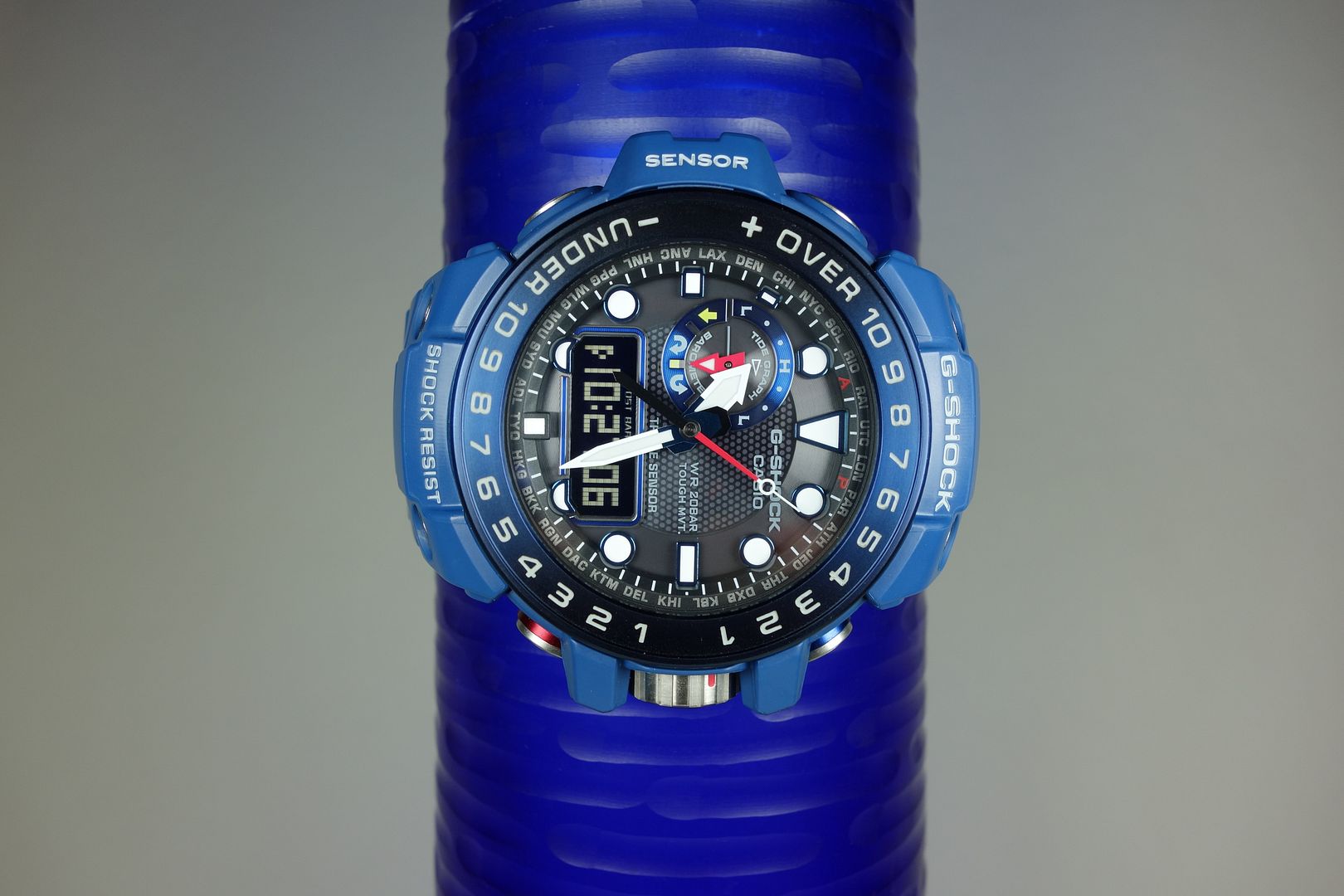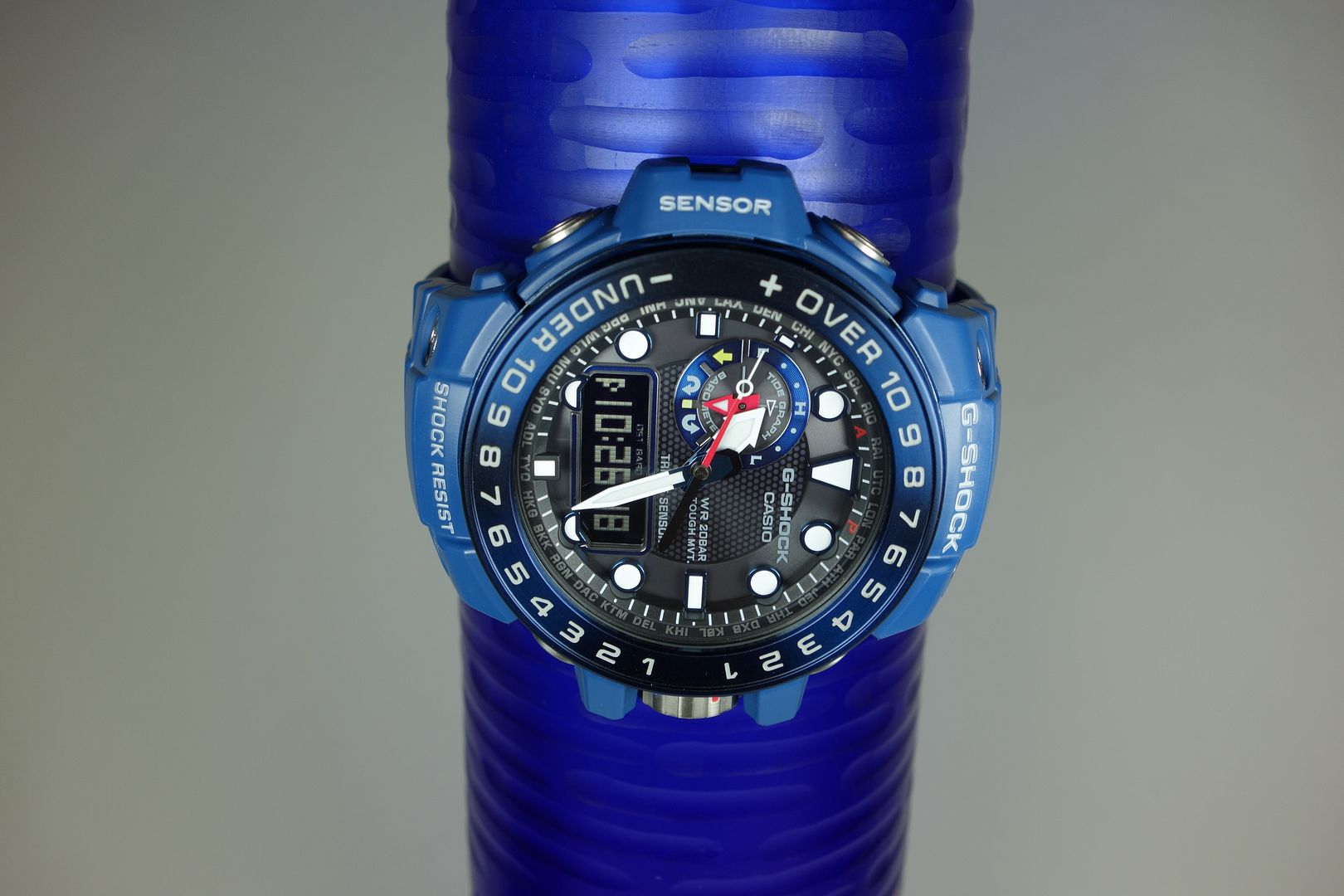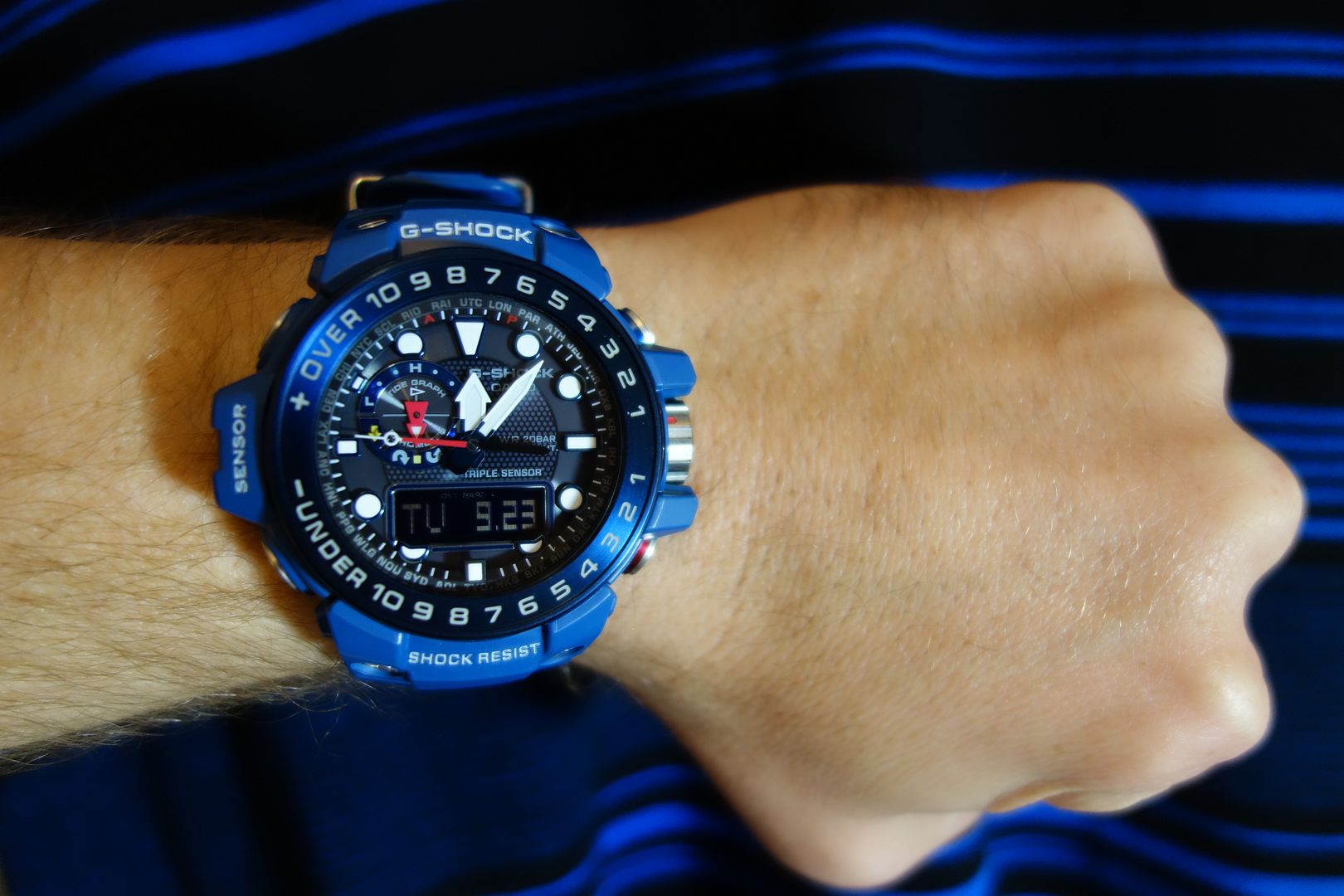 Here's a quick shot of the case showing the 4 adhesive strips. Sorry for the blurry pic here, I was more concerned with the work, and taking photos was an afterthought