Like Sheriffd2 said in his previous post with his comments and photos, Clemens of H2O is sending a set of prototypes around to a few members to take a look at. Last week I received the package of Orca prototype samples after Sheriffd2 had finished with them, (BTW Dave, nice writeup and photos). I had the opportunity to photograph them and in the following posts I will have shots of some of the different variations of the models being offered by H2O. My pics will concentrate on the watches with the beautiful custom H2O bracelet installed. These are some of the nicest prototypes I have handled. Finishing is extremely nice on these and I will anxiously be waiting to see the production models later in September. Enjoy the pics.
First off is the hard shell storage case with the raised custom H2O emblem.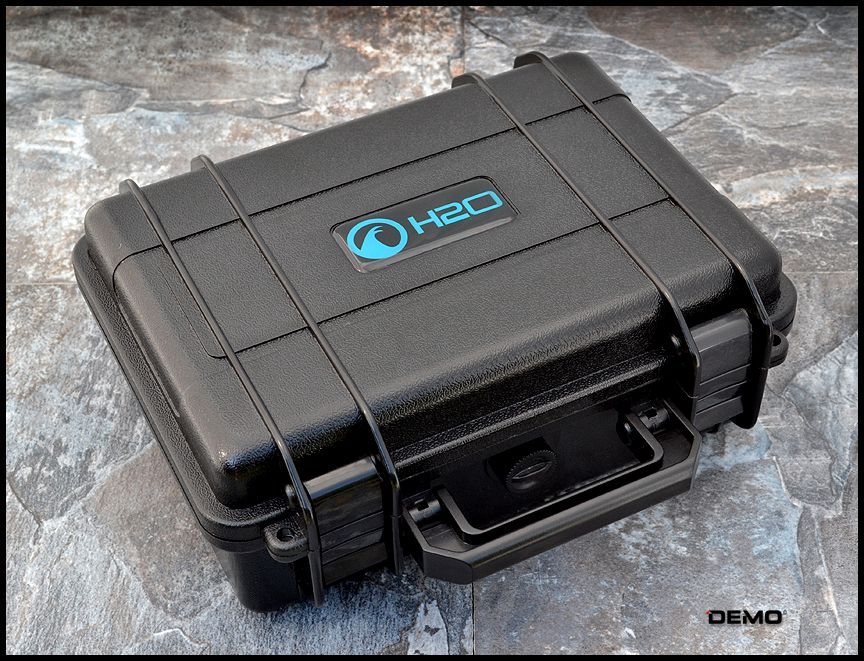 Next are a few shots of the parts and assemblies laid out on my "work bench".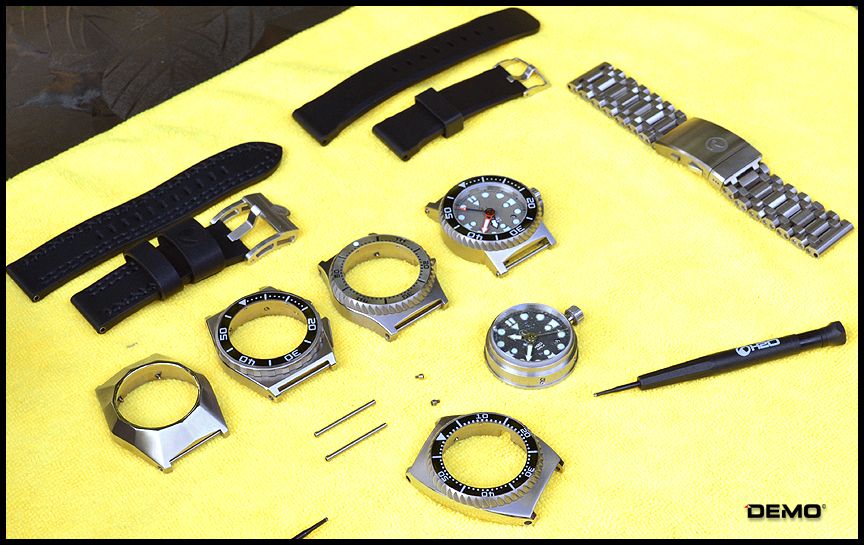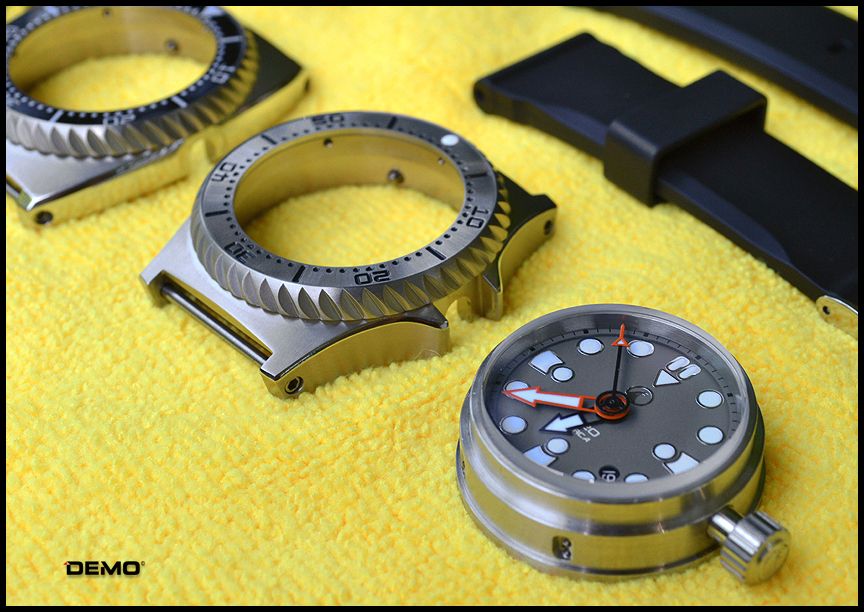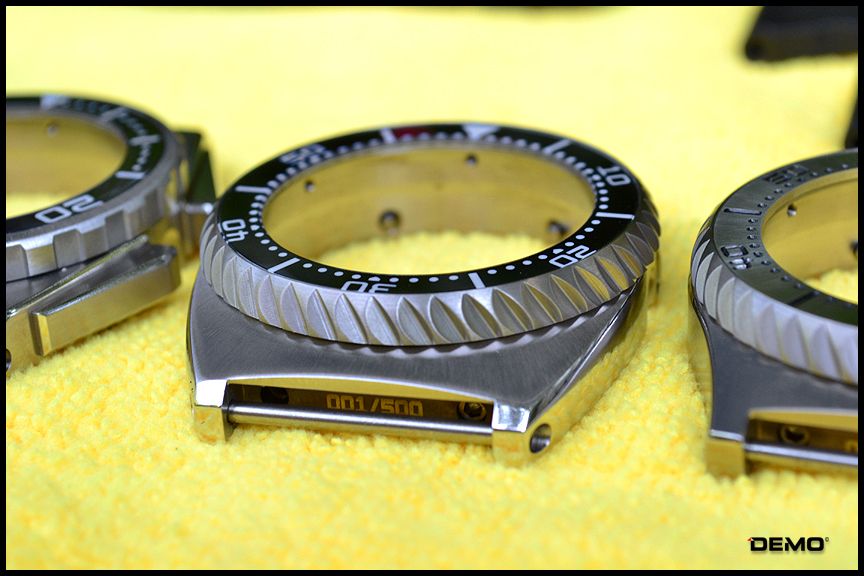 The movement module attaches into the exterior case with two set screws on each side of the lug recess area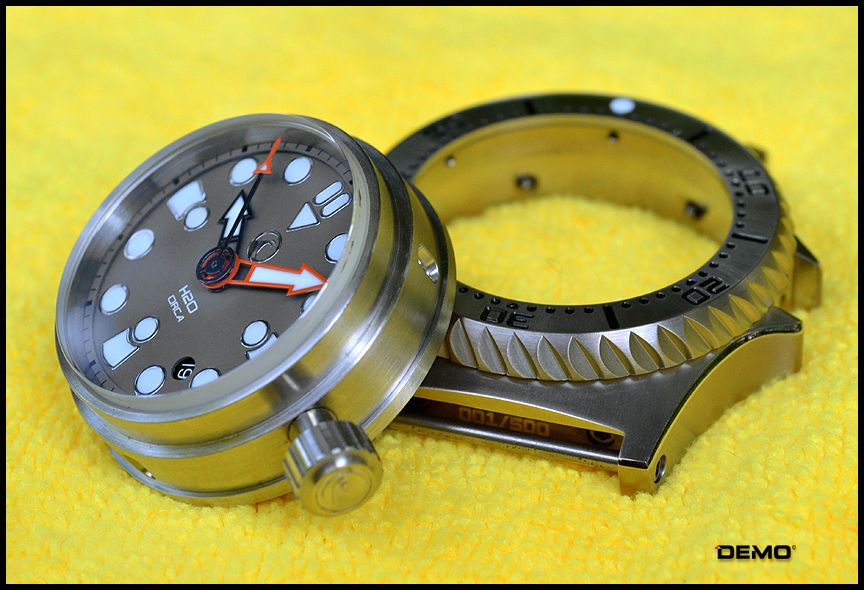 Back view of the movement module with it's sapphire crystal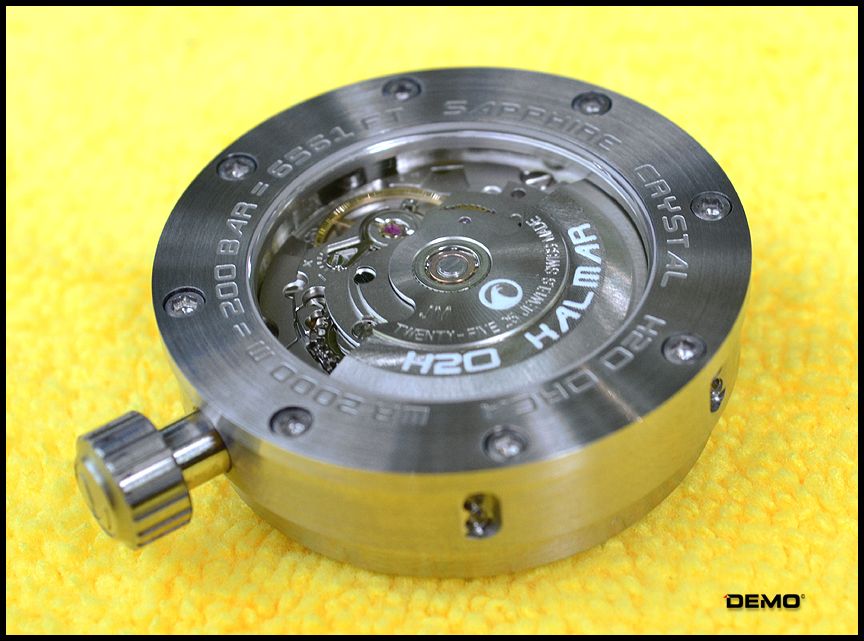 More to come.........