Discussion Starter
·
#1
·
USPS estimated it would arrive Tuesday. Instead, it came day: Yay!
Gosh, it's beautiful. I'm glad I stuck to my guns and sold the Tourby Marine. This one is just the right size, though I must admit that it is not 100% comparable, since this one has Arabic numerals instead of Roman. I'm SO impressed with Hamilton these days. (Tourby = 42mm, Hamilton = 40mm, wrist = 6-3/4" dia.)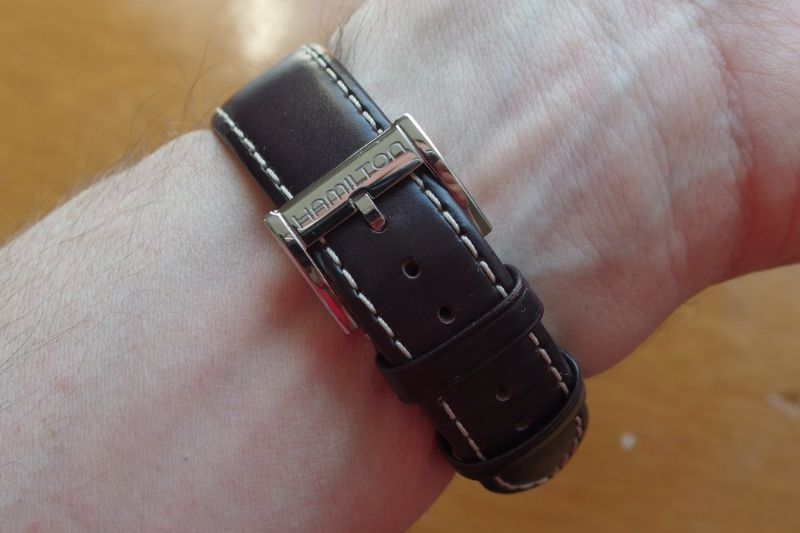 From this pic, it appears that the wire lugs are
integrated
into the back...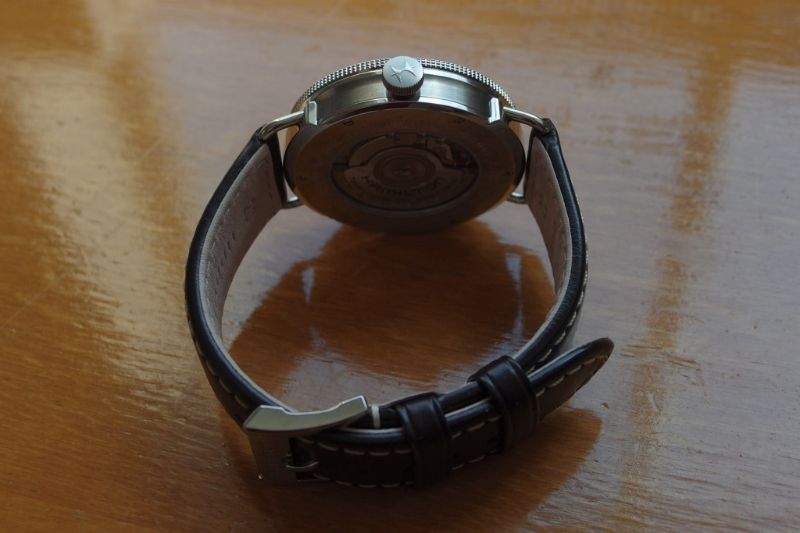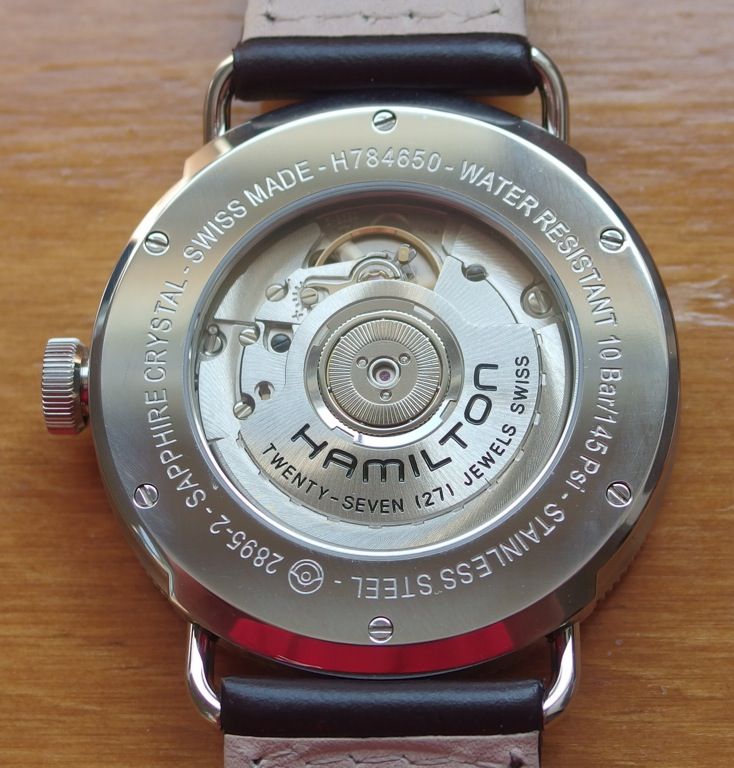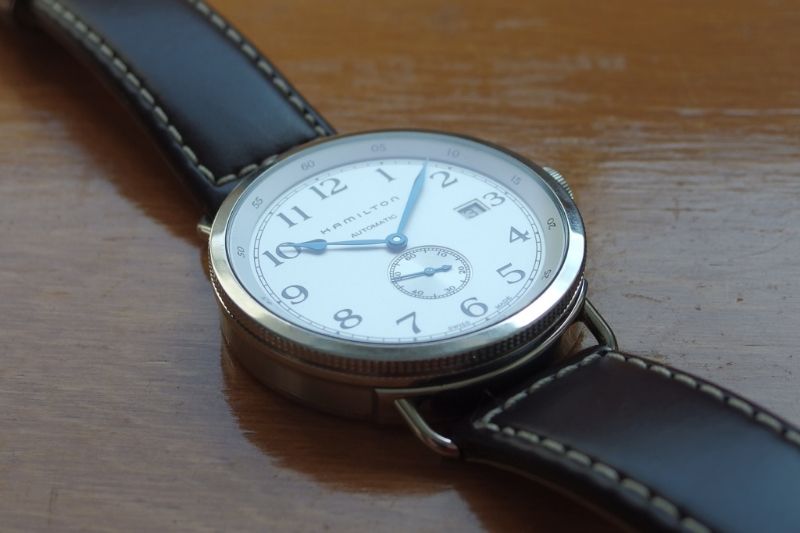 I just finished setting it to atomic time. We'll see how she's doing this evening.
*******
Continuing the earlier speculation about whether a NATO could work...
Maybe one of the fancy-pants leather ones like Jackrobinson's got, or a beige or brown... But since it won't be easy to get the stock strap off, I'll probably just stick with that until it expires.
********
Now, time to head off to the "Tic Toc Doc" and drop these off for service:
The Luch slips when winding; feels like some gear mesh is too loose. It CAME this way, but since it came from RUSSIAN!, it's not worth it to send it back.
The Vulcain has a broken chrono seconds hand; you can see it floating there between 7-9:00
The OMEGA! still takes way too much effort to wind, and the click jams it up sometimes (part of the joy of vintage watch deals on FeeBay)
The Benrus has a chip of paint from the dial that came loose and is currently stuck at 3:20, and it seems to need a CLA to boot.