Discussion Starter
•
#1
•
Hello again.
I seem to have posted this in a less appropriate area earlier today. I will copy/paste from that thread now:
As I have recently gained a new understanding and appreciation for timepieces, you can imagine my excitement to find this in a box full of my late grandfather's old army keepsakes. b-)
It is a Westclox "Pocket Ben" (Made in U.S.A) that definitely has had its fair share of usage. After my brief research, I believe it to have been manufactured in the 1960s or 1970s. I'm sure someone here could narrow it down much farther than that though.
Cracked crystal
Dented caseback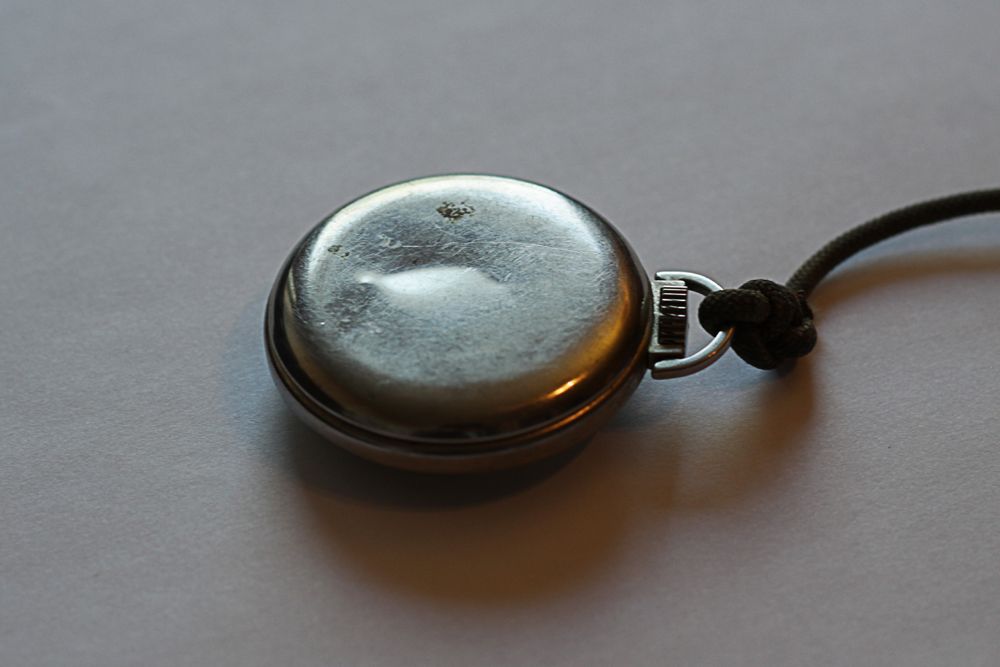 Very large dome on this one. It appears to have been disrupted at one time and sits a bit off kilter.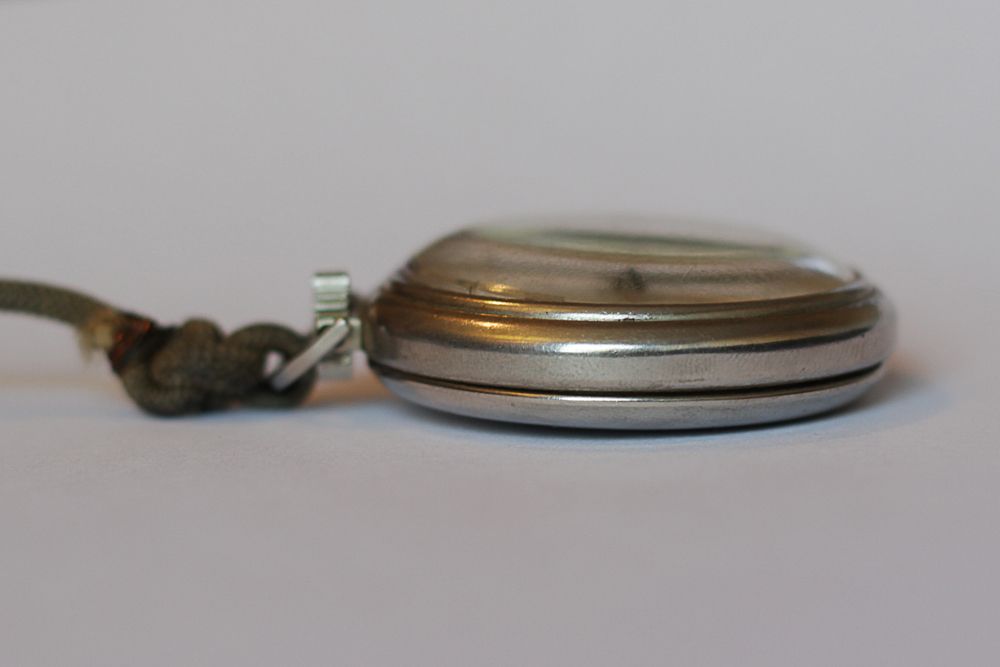 My favorite feature. It appears as though my grandfather made his own lanyard for this. I believe this is a tie cord from an army duffel bag, perhaps? Check out the copper wire banding on the knot.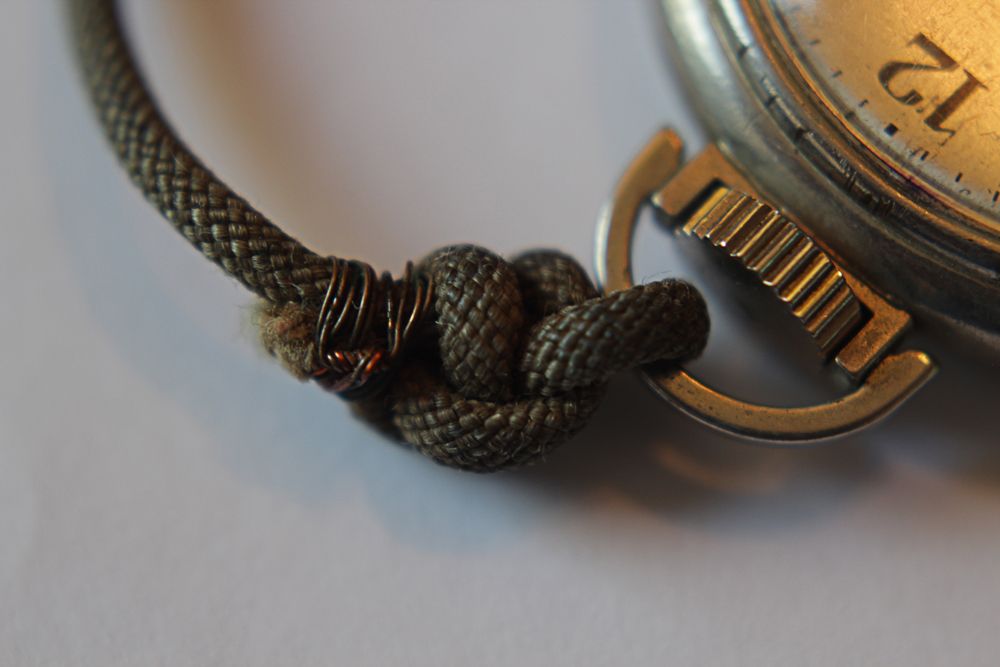 50 mm case diameter. I'm not sure how that compares to other older pocket watches but it seems very large to me.
One for the artsy folks among us.
Also, I took a short video showing the movement in action.
Westclox Pocket Ben Watch Detail Demonstration-Movement Exposed - YouTube
Photo of movement.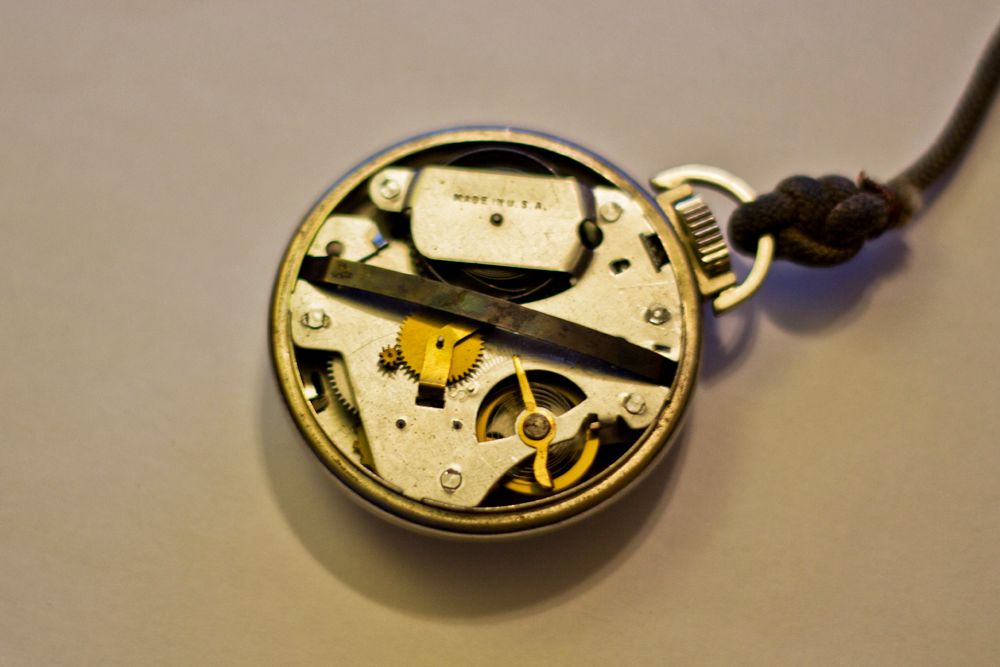 Thanks for looking.
-Grant