Discussion Starter
•
#1
•
No, not a winder. Just a case. Starting to amass more watches, and would like to display them/keep them dust free.
-Reasonably priced (read: cheap
). No more than $100. Preferably under $50 ... if possible.
-No need for quality woods or anything, just decent build quality. Even hard plastic/cardboard with nice finish would be fine. Leather would be nice too.
-Small, preferably 5-6 watches wide ... small enough to fit on a small shelf
Something like this: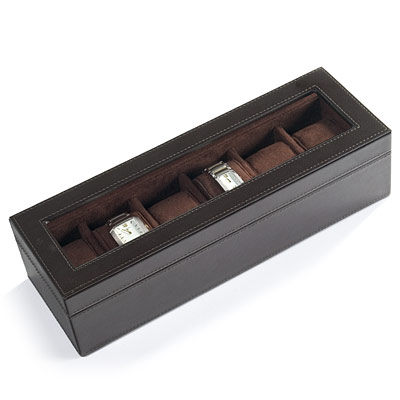 Any suggestions?