Discussion Starter
•
#1
•
Hello,
This is my first ever waltham. A 15 jewel english market gold filled hunter. As you can see, there is a lot of brassing and a wonderful engraving on the case.
The crystal is missing, lovely blued hands (just a spot of rust on the mimute hand).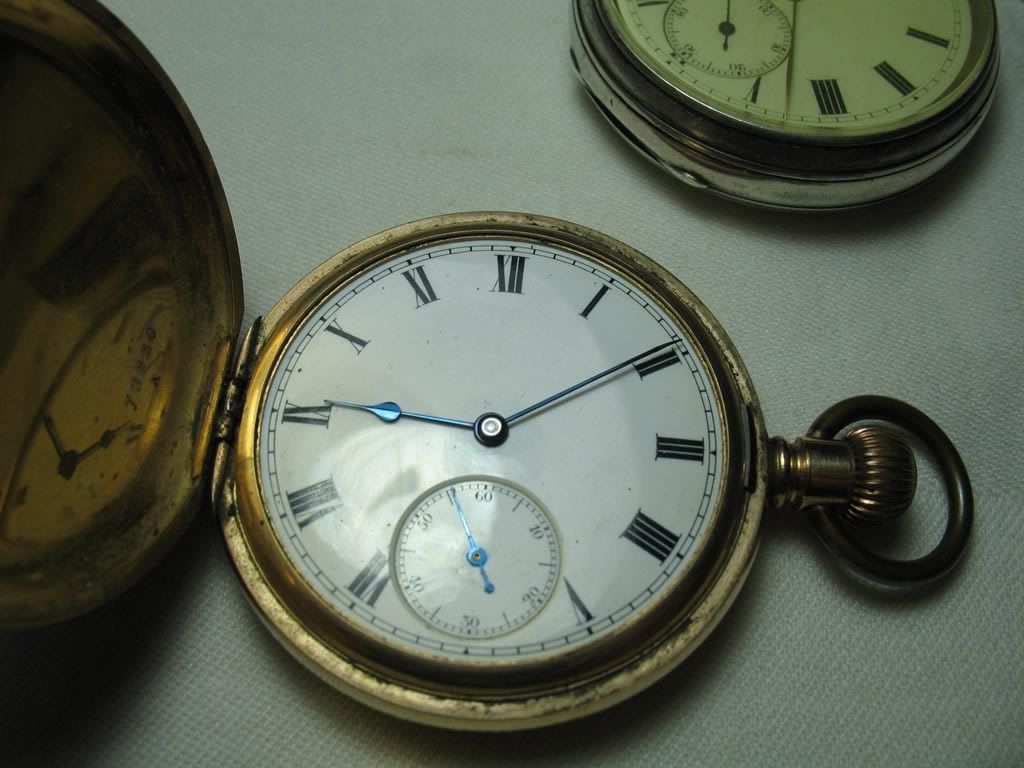 The balance appears to be ok and it runs on and off. My guess is that the crystal broke and it was put away. From the condition of the movement it appears to have never been serviced! So that is what i will do next.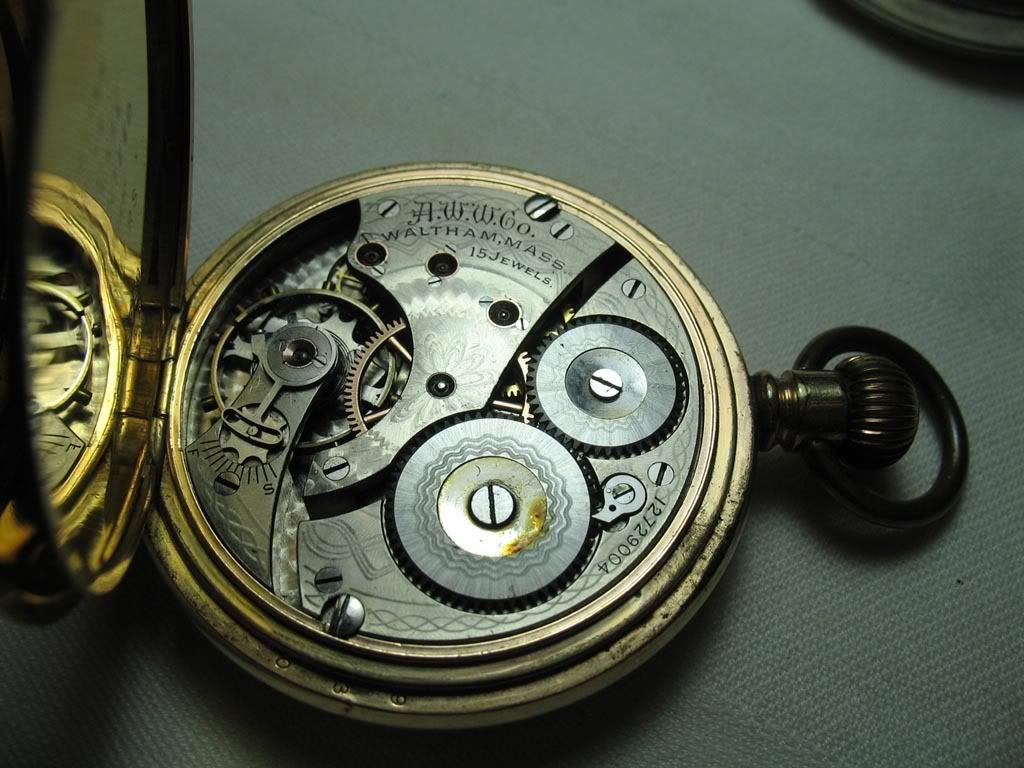 I got the movement out of the case. There is a ring around it that I cannot get off (i do not want to force it off!). There are three little pips around this ring (marked in the image).
Could someone tell me how to get this ring off? OR do i continue with dissassembly with the ring on? Thanks in advance for your help.
Aditya