Discussion Starter
·
#1
·
Finally my xmas present came today
I've been excited about this piece ever since I saw pics online and finally took the plunge taking over another forum mate's piece.
I must say it is a quality timepiece and every bit as faithful to the original as one would hope. Essentially besides the Helson on the front, you'd think it were an Omega. Quality is superb, everything is tight, turns well, printing is sharp, case construction superb. Its got a lot of presence on the wrist, wears comfortably as I was worried about the hooded lugs. The thing is thick though! Very versatile with strap changes too.
Stock Helson Isofrane style rubber. Will probably order a blue Isofrane strap for this. Note the lug width is 22mm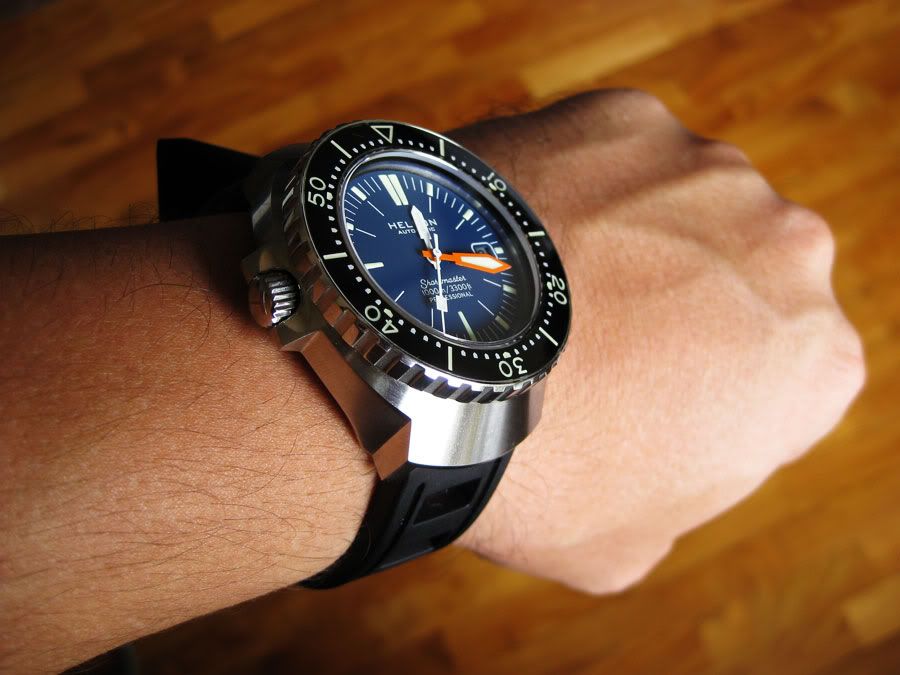 On a Kain Heritage orangy tan I have for my Anonimo millemetri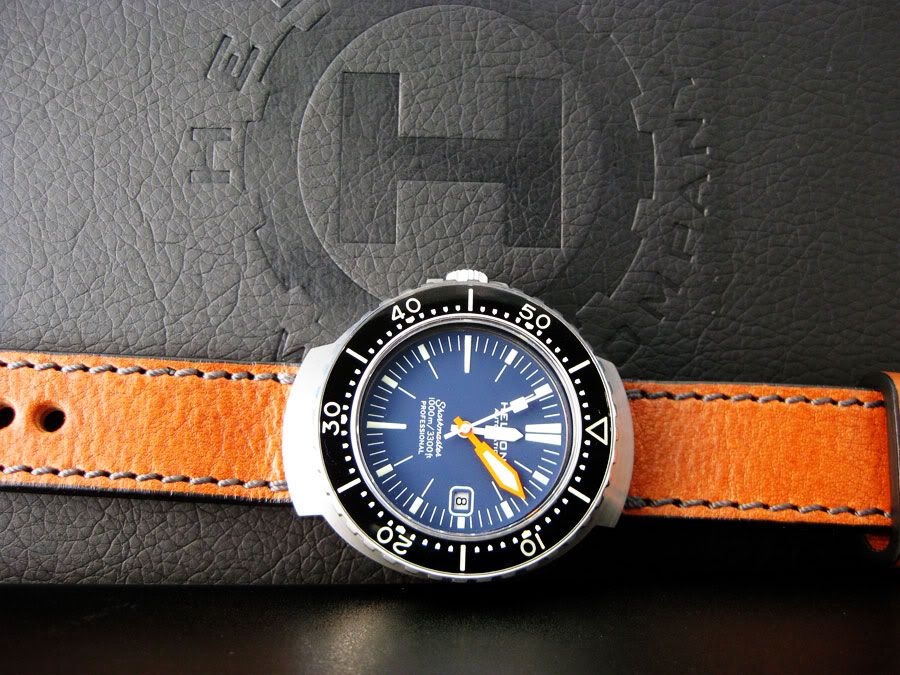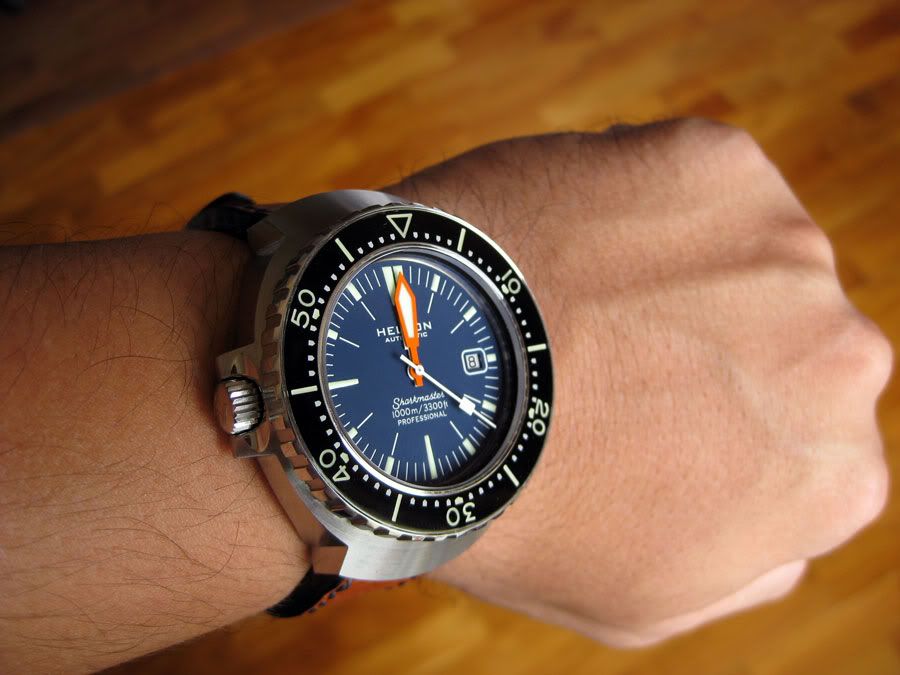 I love how the dial goes from a light blue to a dark vintagy blue depending on the light.
And my all time favorite, the mesh. I was really surprised by this as I had though I wouldn't like the mesh since I tried the Ploprof on mesh and was turned off by it.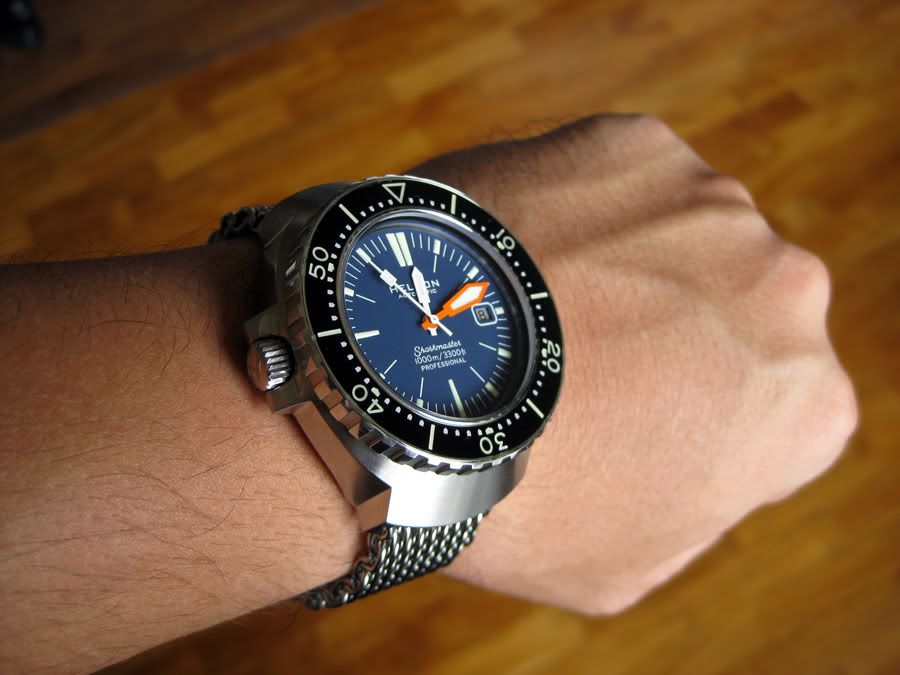 Now on to the watch itself;
Love the alternating finishes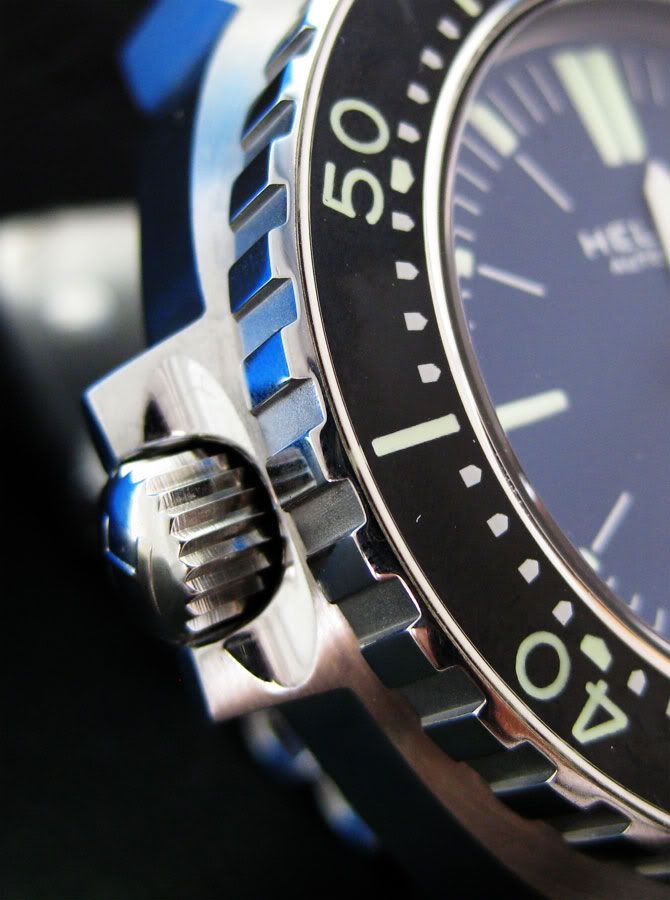 As I said above, its thick, but molds to the wrist very well;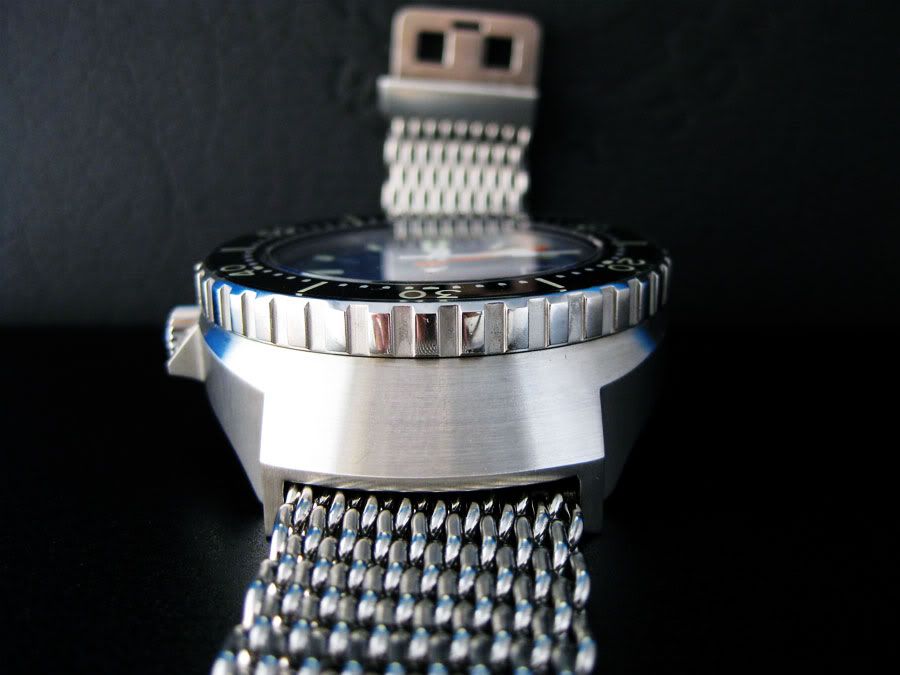 Caseback
Mini lume shot. Lume is pretty darn good. I will get some comparison shots with my MM20 or monster later, two of the many torches in my collection.
Very pleased with this piece. I think honestly I will be taking a break from watches for a while. From a lot of things actually, I need a break and change in my activities, but am glad I got this before its happened.