Discussion Starter
•
#1
•
I love my GW-M5600. For me it really is one of the best real-world G-Shocks. Tough, well featured, can fit under a sleeve without too much bulk, classic good looks and the lovely atomic/solar combo.
The only feature I wasn't so keen on was the strap - it felt a little old fashioned and frankly weedy looking on my wrist.
I sussed this out recently after seeing some of the DW5600MS photos on the forum. These seem to have a chunkier strap and it turns out - slightly softer and easier on the wrist.
Thankfully the strap also fits on other 5600 models including the GW-M5600: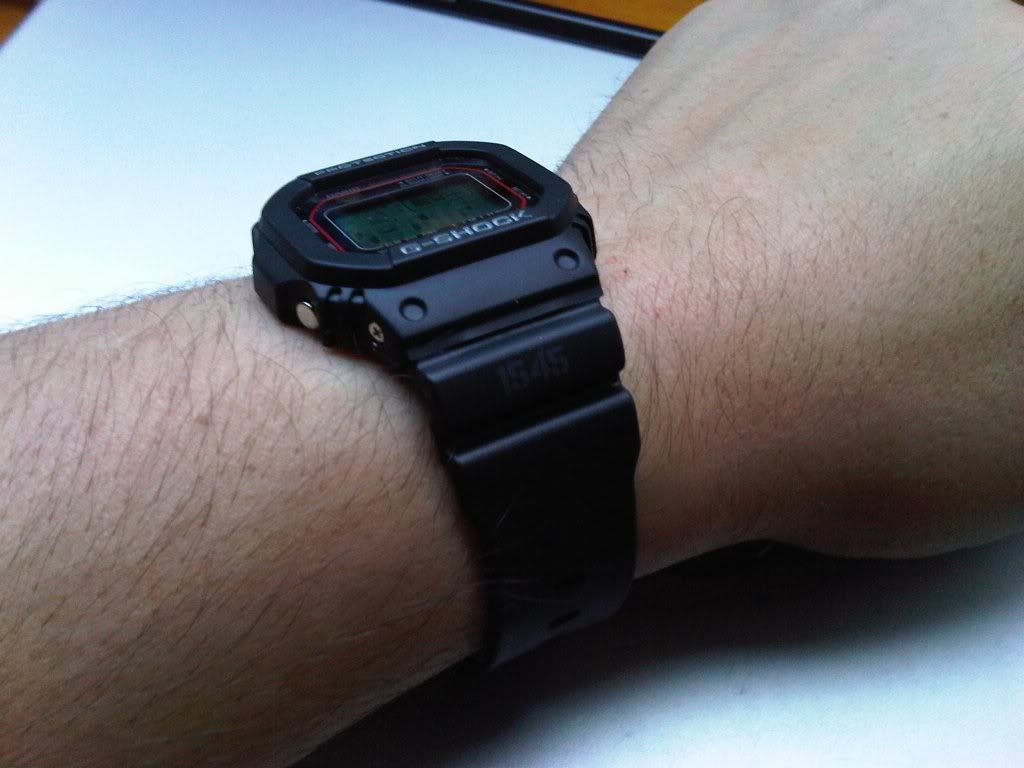 So, perfect for me.
My wife always disagreed with me on the looks though. She thought it looked old-fashioned and nerdy (well, duh..) and never liked it generally.
That changed when I decided I wanted to try a summery-looking G without spending big bucks. I was able to order a GLX-56001 bezel and band from tiktox that fitted the GW-M5600 perfectly.
Very cool looking surfer-inspired G but with atomic/solar.
Once Mrs Joker saw it though, it went missing. She decided that it suited her better and she really needed atomic time for work :-d This despite her having really small wrists.
Have to admit though - it does kind of suit her as big watches do with some women.
So, the only sensible solution - buy another G!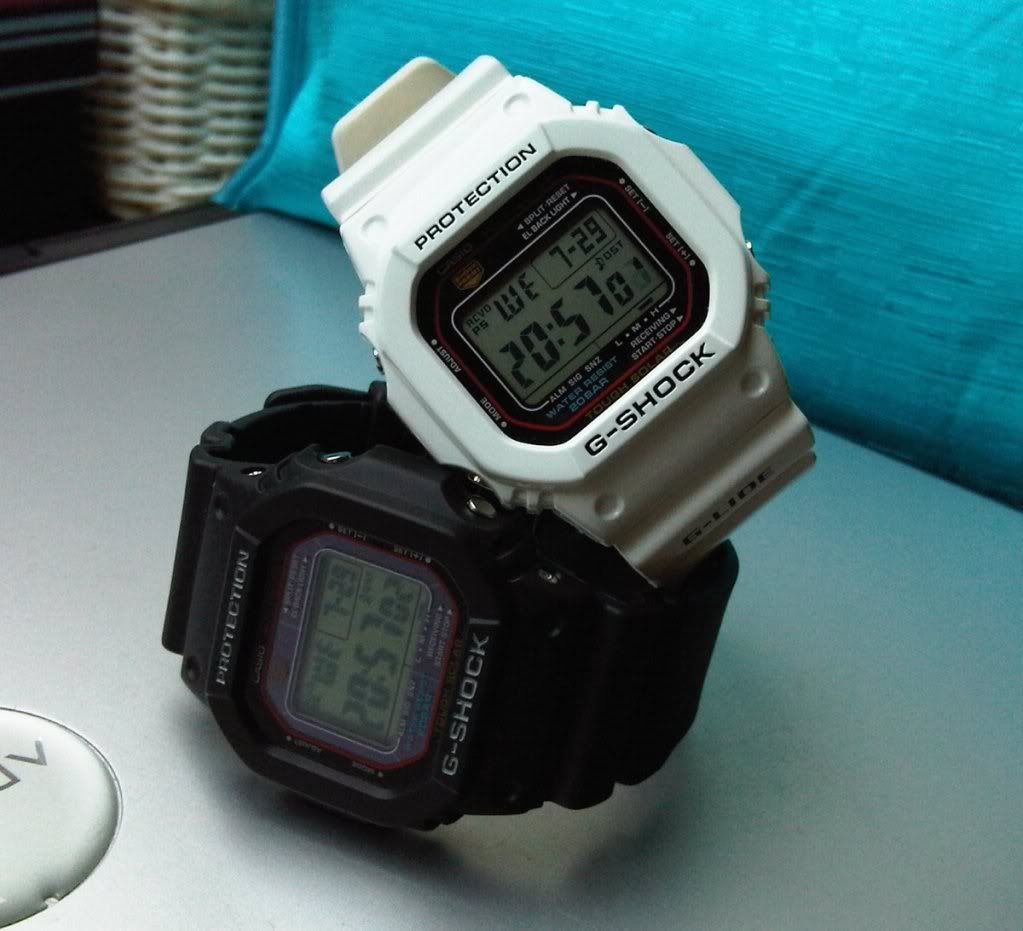 Now she wont admit it but I have heard a couple of her girl friends compliment her on it (she is considered a bit of a trendsetter apparently) We could have the start of something b-)