·
Moderator G-Shock Forum
Discussion Starter
•
#1
•
Here you cna see my tools that I use for changing batteries...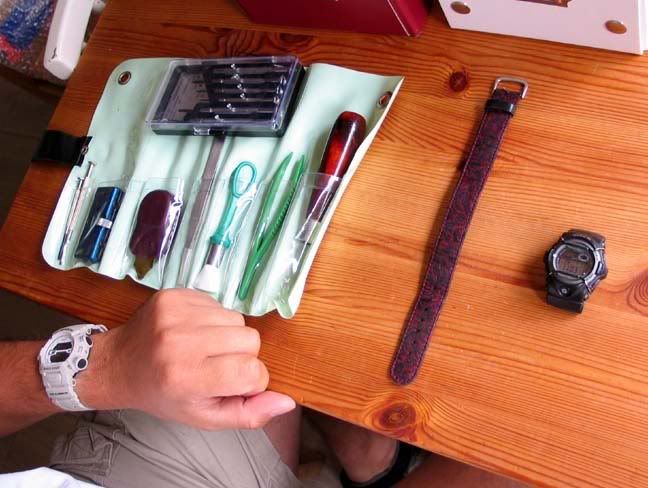 If needed, remove the watchband and adapters first, to get free acces to backplate.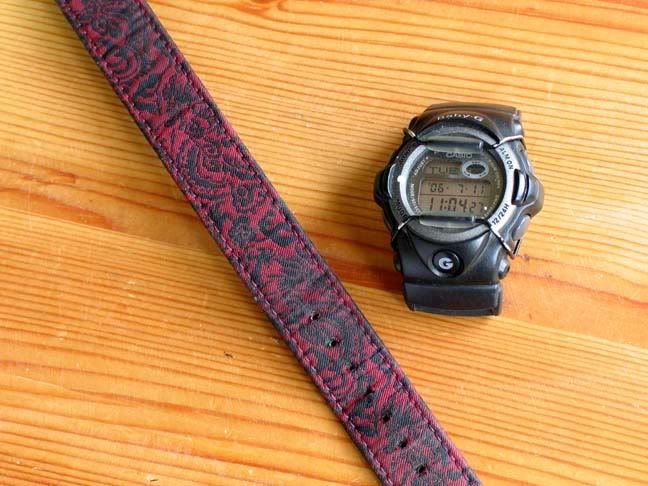 If the backplate is cleared, unscrew the watch back using a good quality philips screwdriver.




When removed the back, you see the back shock absorber, let's see what lies underneath... Never turn around the watch or module!

The little spring is loose in the module and is easy lost!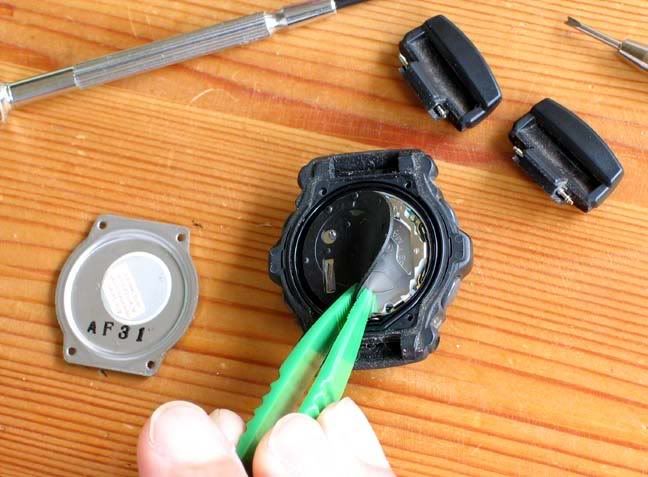 The battery clasp can be released by pulling it loose with pointy tweezers or a small needle. Here you see a close up of such a clasp (not this Baby-G)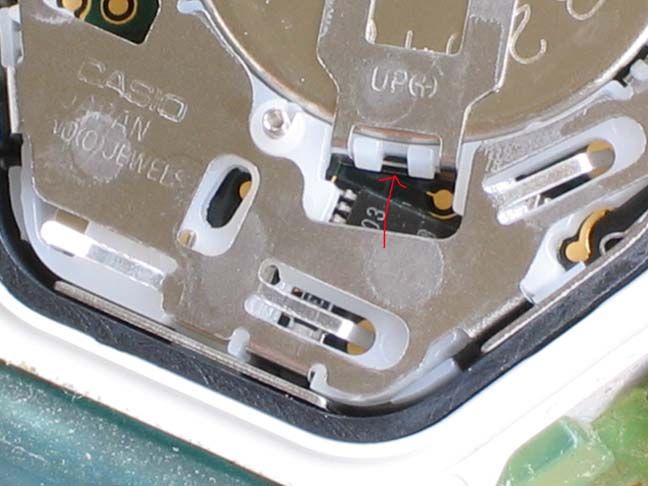 The empy batteries are collected a special chemical waist.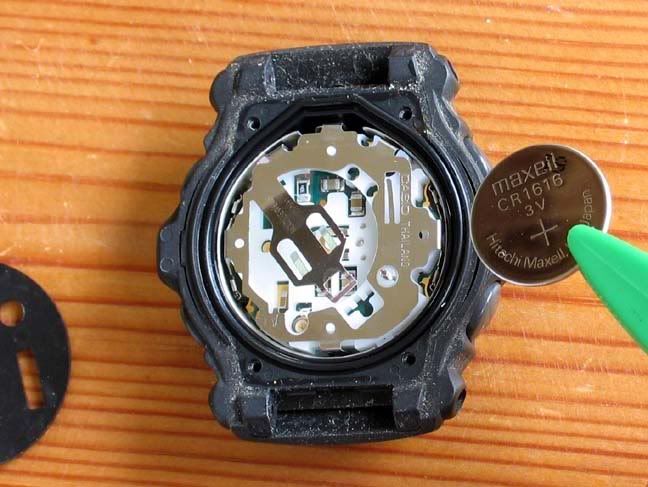 Get the same battery that's removed. Baby-G use a lot of CR1616 and CR2025 batteries.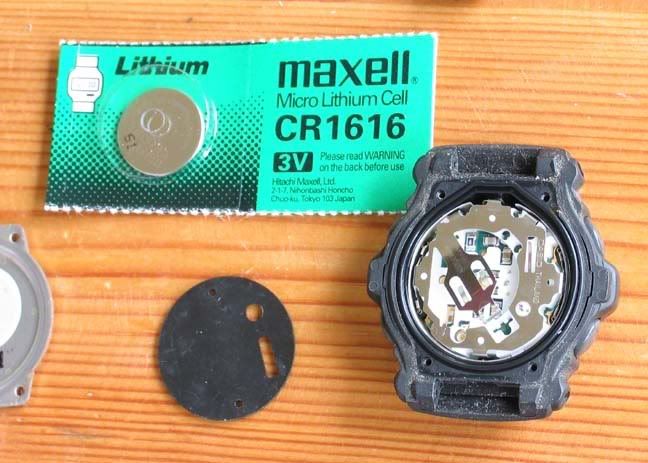 A combi of 2 batteries is also known, like this one. This one needed a SR1120W (391) and a SR626SW battery.


Use plastic tweezers to get the pbattery out of the package and to place in the module. Make sure the battery clasp is closed o.k.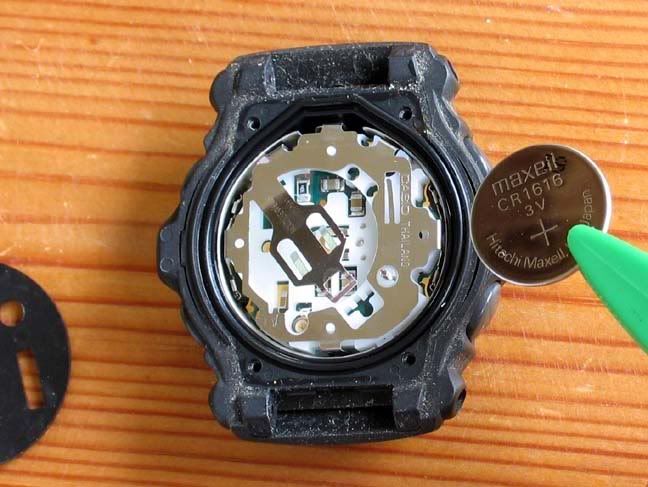 On almost every Casio module you will find a contact with the letters AC (all clear). Use pointy metal tweezer to make contact between the AC contact and the top of the battery. Hold the tweezers about 2 seconds in place. This procedure is called the reset procedure.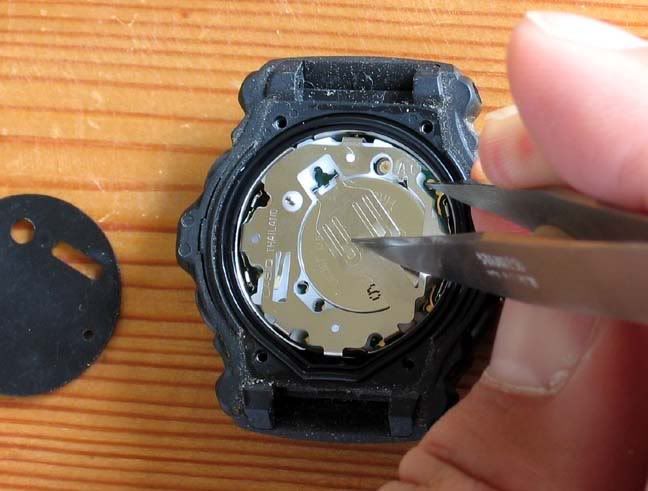 Use some silicon based lubricant on the seal to keep it flexible and waterresistant. I use a lubricant tht is also used to lubricate bike parts. Use only a little bit.




The back absorber and the backplate can be put back in place. Always put the top of the back on the right place, else you can have water resistance problems and the alarm and EL won't sometimes not work properly. It also looks not neat when the back is upside down;-) Always apply the screws croswise to spread the force equally on the seal.




Check the function of the alarm sound and the EL backlight.




Set the watch to a reference time device. An atomic signal receiving clock or watch is of course prefered.



Cheers,

Sjors