·
Moderator G-Shock Forum
Discussion Starter
·
#1
·
Here we have a dead DW-003S in desperate need of a new battery.




FIrst remove the watchband and face protector.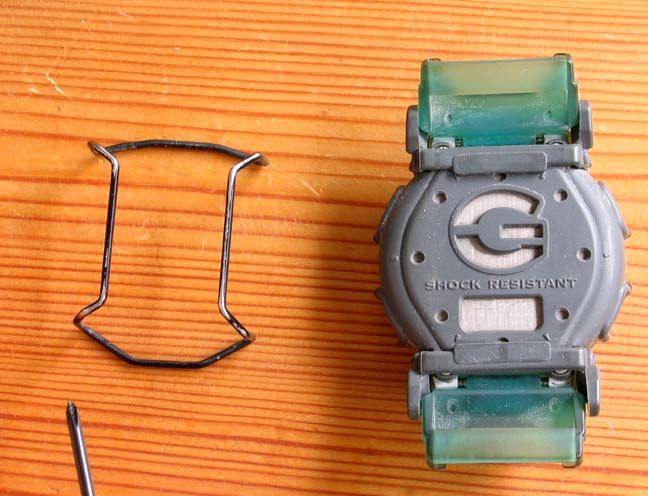 This model has three screws on each side and four screws that hold the back protector and back plate on the case. After unscrewing all screws, the back can be opened. Notice there are different screws (this model has 3 types). Remember where to put which screw back later. In the middle you see a little alarm spring. That spring is loose in the module. Under no circumstance turn around the module or you will loose that spring.




Here a close look at the alarm spring.




a very close look...




Carefully remove the back schock protector rubber, and voila!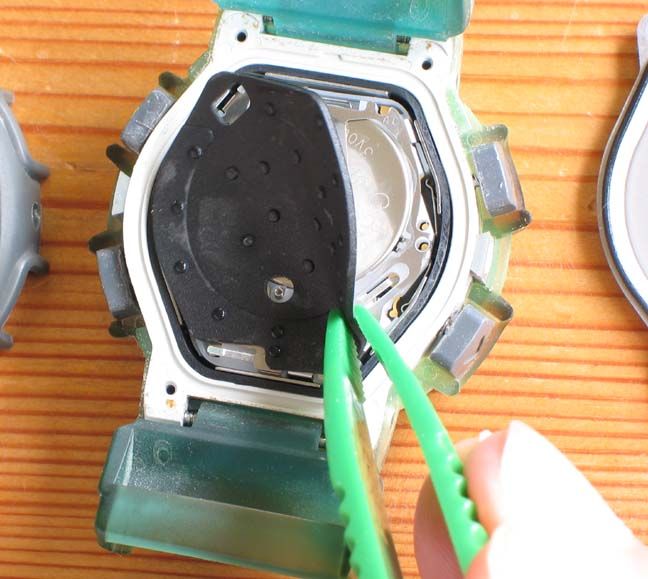 The battery...


This is also waht you might find under a back plate.



The battery is hold down with a clasp. Use sharp point tweezers to unlock the clasp. A sharp pin or needle will work too.




Put the sharp point here (arrow) to unlock.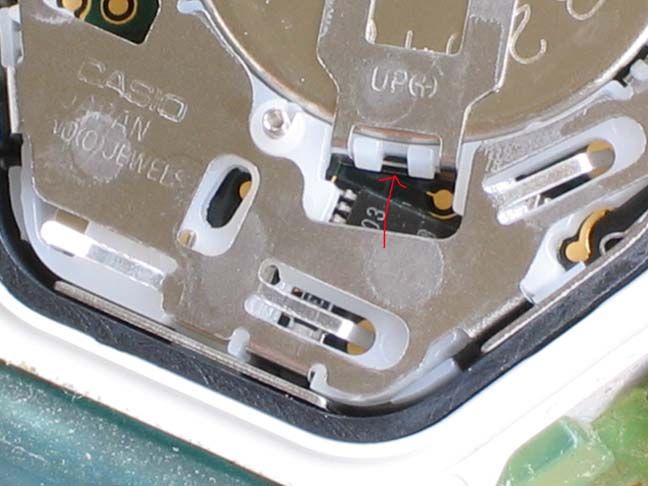 Carefully remove the battery and store it with your other empty batteries. Batteries are cstored hemical waste and need to be given to proper authorities for recycling or destruction.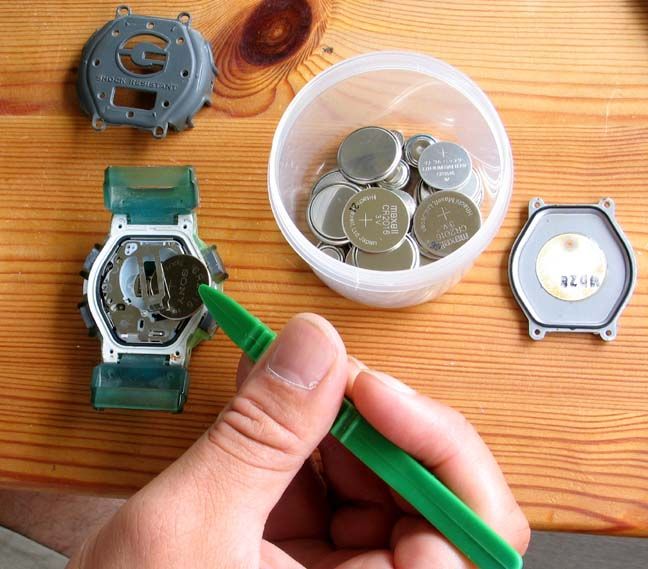 Take a new, same type, battery with plastic tweezers and place it back in the module. Most G-Shock models use the CR2016.




Push the battery clasp in place with the tweezers. You will hear a click when it is closed properly.




Now the module needs to be reset. Use the sharp point tweezers to conect the AC contact with the back of the battery.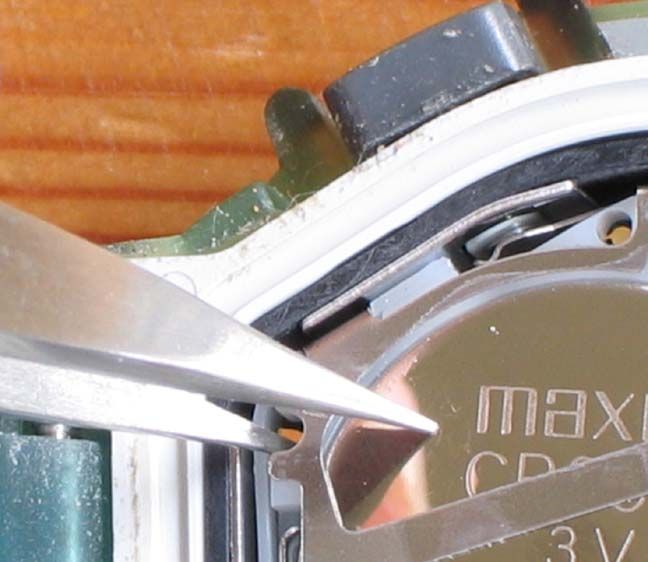 Take a little bit of silicone lubricat and rub it carefully on the rubber seal. This way the seal will stay flexible and water resistant.




Note that a lot of seals can only put back in the case one way. Some have a little lip, like this one. It need to be put in the little cut out at the bottom (see arrows).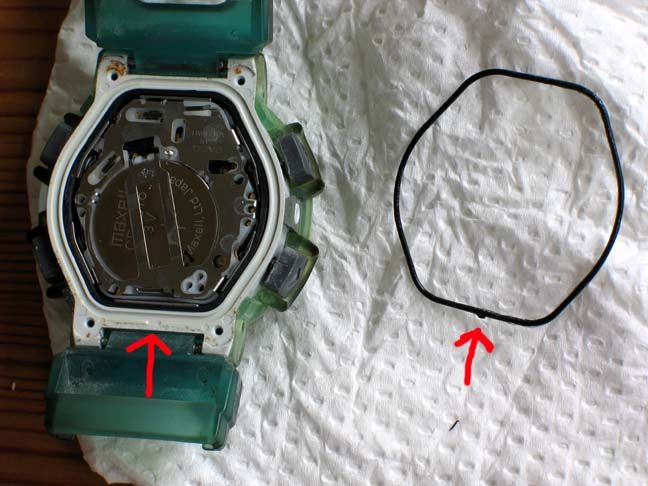 Place the back the same way as you have found it. If you aren't sure, firmly press the back to the case between thumb and indexfinger and turn around the module. The lettering must be according to it's case position. If put upside down, it will not only be un-aestetic, but there is also a possability that the alarm and EL won't work when the back is put up up-side-down.



Place the back plate (and the back protector) back on the case and place the screws back. Best is to do this crosway (as shown in the picture) to spread the forces on the seal.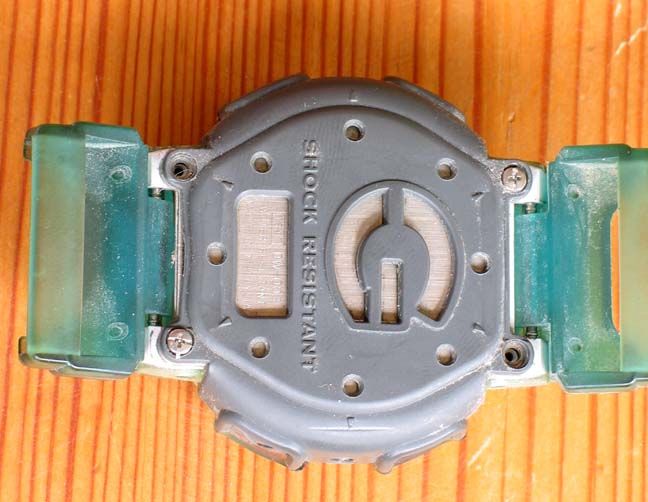 If the four screws are in place, turn around the case and check the alarm and EL functions.




If everything works fine, screw back the other screws...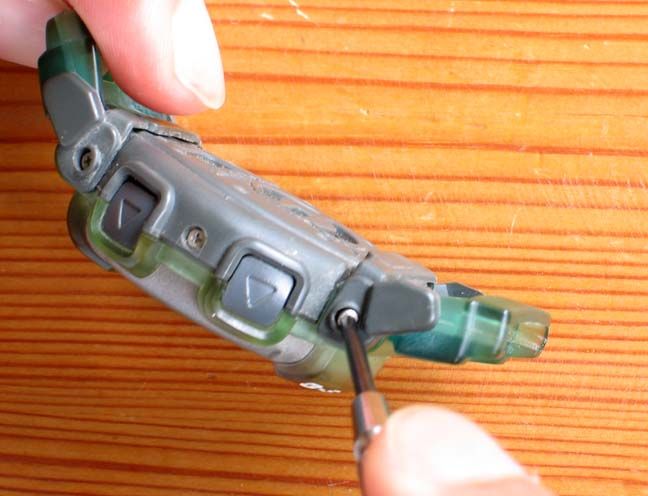 ...when present, put back the face protector and put the watchband back in place.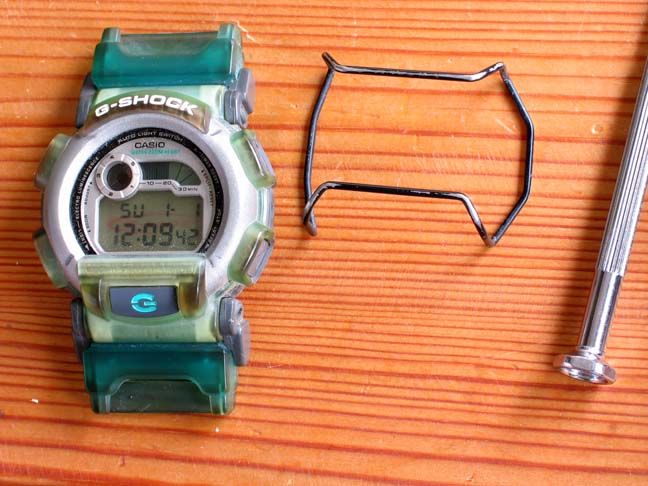 Find a reliable clock or watch with precise time to adjust time and date.




Cheers,

Sjors