·
Moderator G-Shock Forum
Discussion Starter
·
#1
·
I found this little G-Lide with a dead battery in one of my boxes. Time for a new battery. Although most G-Shock's are about the same, this one has a screwback, so maybe it's a bit different inside...




First I undo the watch from it's watchbands, to get free acces to it back plate using a springbar tool.




You need a screwback tool to unscrew the backplate. Remember there are often loose springs in the module. Note there is no visable spring in this model.

After removing a back plate of a G-Shock (or other Casio watch), never turn the watch or module around, until the case is closed again!!!
Note there is no visable spring in this model.


It has a special plastic cover. You don't see them often in G-Shock's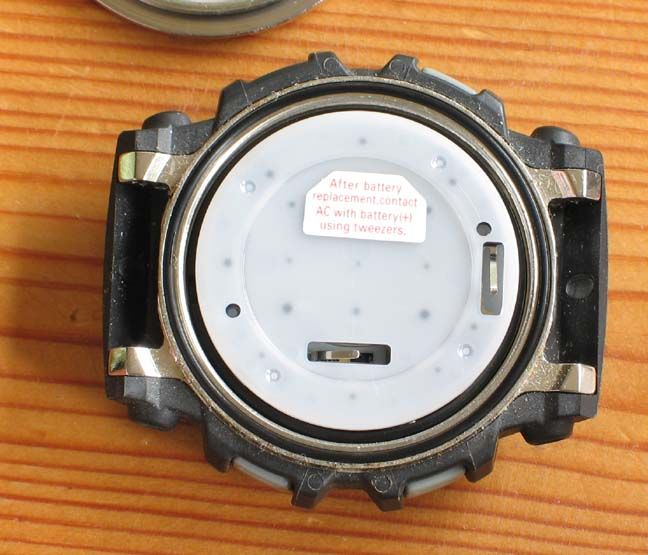 Good thing to remember...




This rubber plate is a back shock absorber. Carefully remove the rubber protector.




Once removed we see the battery hold in the case with a special clasp. At one end there is a smal lip where you can put your sharp point tweeezers behind (a needle will work too).




Put the sharp point tweezer there and it pops off.




There it is...




Now you can remove the old battery with plastic tweezers.




And place in exactly the same model battery back in the case.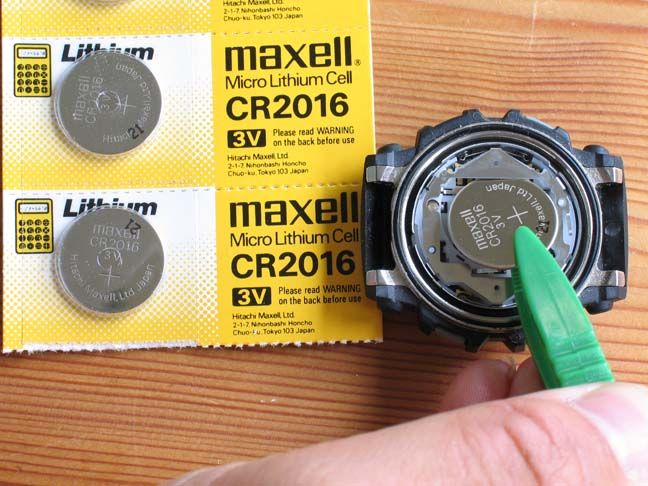 Put back the clasp in position.




Empty batteries need to be collected as chemical waste.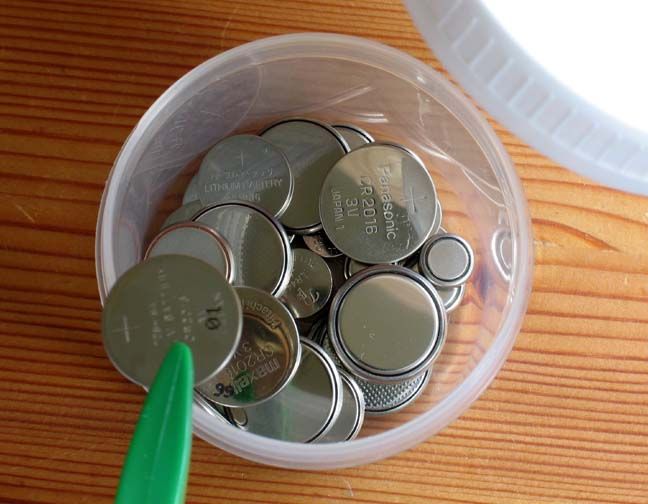 Remember the sticker on the plastic protection cap on the back? Prefore a Reset operation by hotwiring the AC contact with the back of the battery. Hold the tweezers for at least two seconds in place.




Use a little bit of silicon based lubricant to grease the seal in, to keep it flexible and water resist.




Put back the back shock absorber in place




and the plastic protection, now you can screw the back on.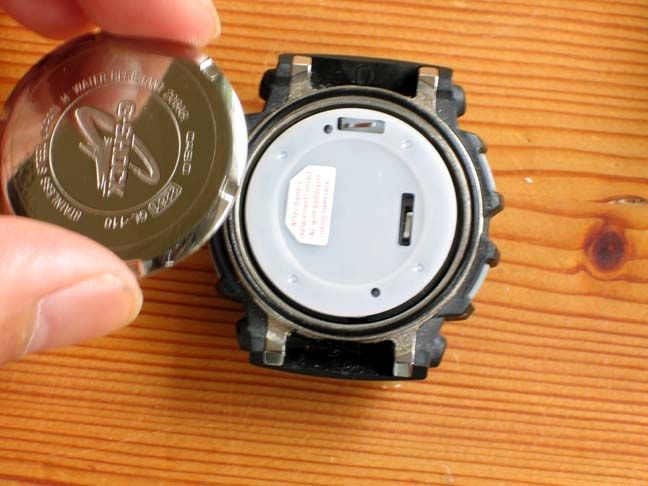 Try all functions, specially the alarm sounds and EL light.




And find a reference timepiece to get the time adjusted right.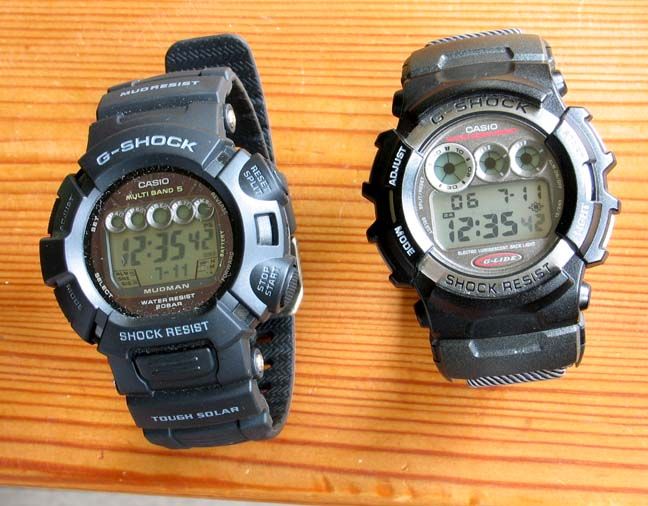 Cheers,

Sjors