Discussion Starter
•
#1
•
One of the basic things that needs to be done when a watch goes in for a significant service is to replace the pushers. Usually dirt will accumulate around the tube and eventually will work its way into the tube. This will disturb the operation of the pusher and over time compromise the tube gaskets. One style of pushers which is used on many Omegas is comprised of a tube that screws into the watch, a screw that fits through the tube from the inside of the case, a spring that is situated in the tube and the actual pusher. There are also one or more small o-rings inside the tube. Here is an example from Ofrei.com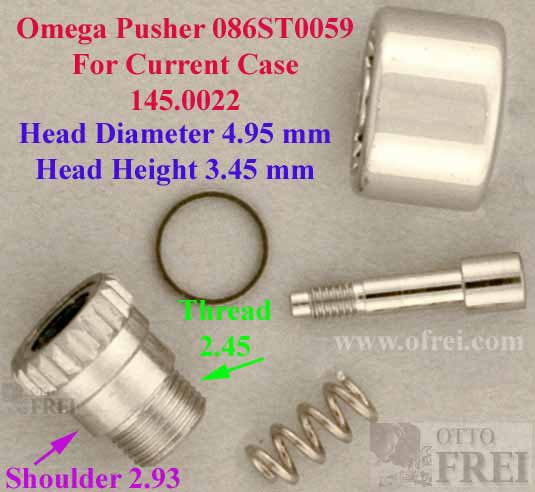 Replacing the tubes is pretty easy. First, the watch need to be taken apart and the movement removed. Next step is to use a screwdriver and unscrew the screw/pusher from the inside of the case. This should result in the pusher and screw coming out. Next step is to remove the case tube. You actually need a special tool for this.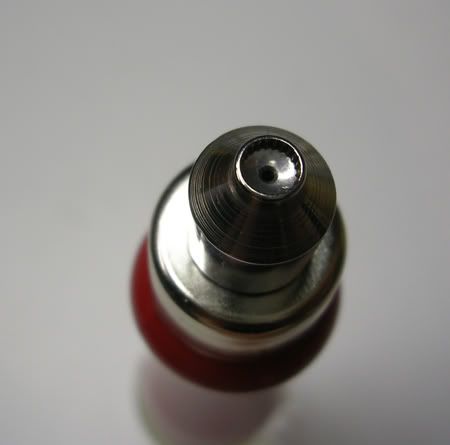 This hand tool comes in a few sizes and fits right onto the case tube. Here I am replacing the pushers on my Speedmaster: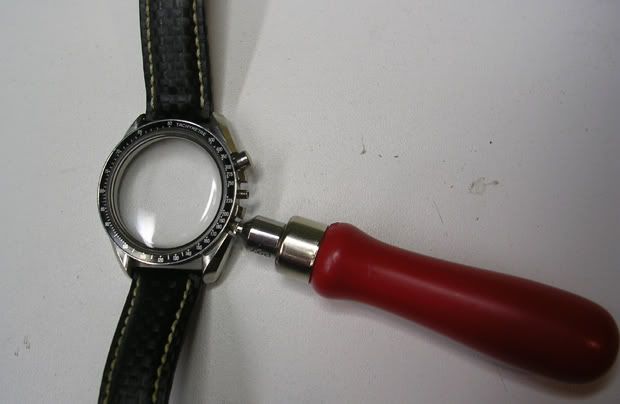 Once the tube is out make sure to clean everything before you put a new case tube back in. Its basically the reverse of the process for removal. The only thing different is to use some Loctite on the threads. Overall a simple operation.