I've been lurking around the Fortis forum for who knows how long, but I finally gave in this Christmas. Here take a look, my brand new B-42 Cosmonauts Day/Date: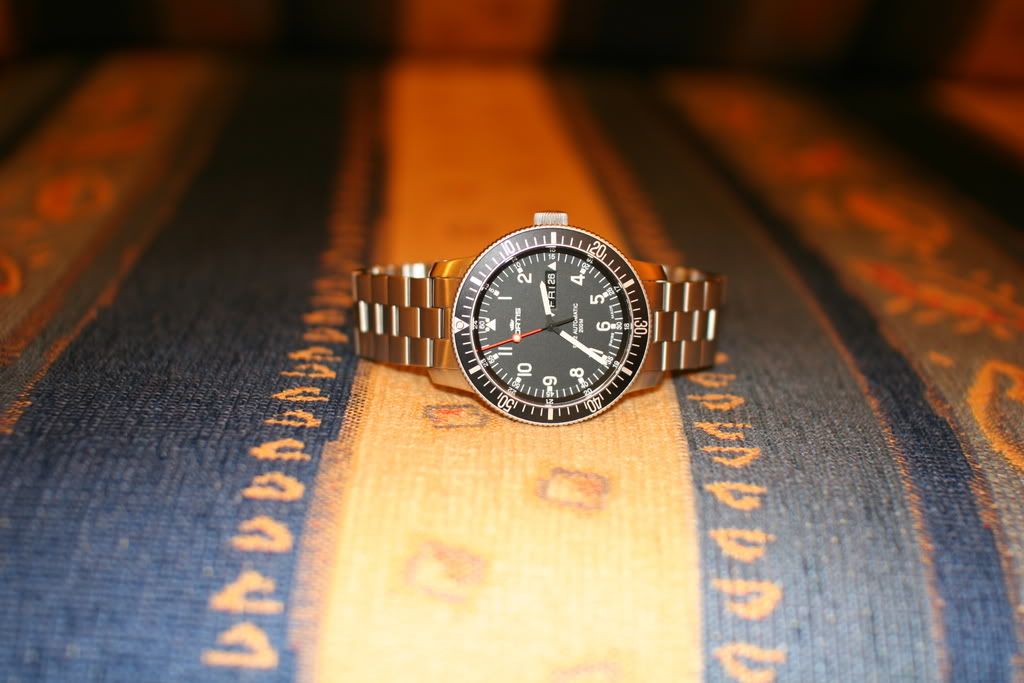 Please pardon my novice watch photography skills, but hopefully I'll try some more and they'll come out a little better.
Thanks to everyone here I've learnt a lot!