Discussion Starter
·
#1
·
I recently sold my Bond titanium SMPch and decided to get another chronograph to take its place. I thought about just getting a Moon watch and being happy with it, but... I had one in the past and while I really like it, it was just a tad too ordinary for what I wanted.
But I saw this crop up on ebay and it was just what I was looking for... I had always wanted one of these and considered them sort of a personal grail, since there's no other Omega like it. And I was a bit bummed that I missed out on a couple Flightmasters before but this is enough like one that I can say I'm satisfied.
And I've always been fascinated by the tuning fork movements... and having a chronograph tuning fork is just too cool. b-)
This one didn't come on the lobster bracelet though :-(, but it's on the original Omega padded leather strap. It's pretty shot though and it smells like smoke. I might put the mesh on it, since I know tracking down a lobster band might be hard and definitely expensive. And the day wheel doesn't turn right, but I'm sending my SM120 F300 across the pond for a new crystal and might send this one with it.
Though I'll put up with these minor things with it considering I got a pretty good deal on it... $800 even. b-)
Unfortunately, today the mail didn't decide to come untill nearly
8:00 PM! :-|
I hadn't been so anxious in a long time. So sorry, these pics are kinda crap but the sun is starting to go down.
Here she is: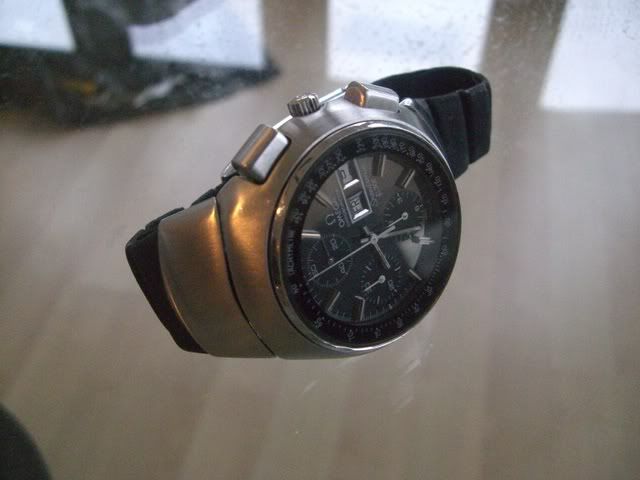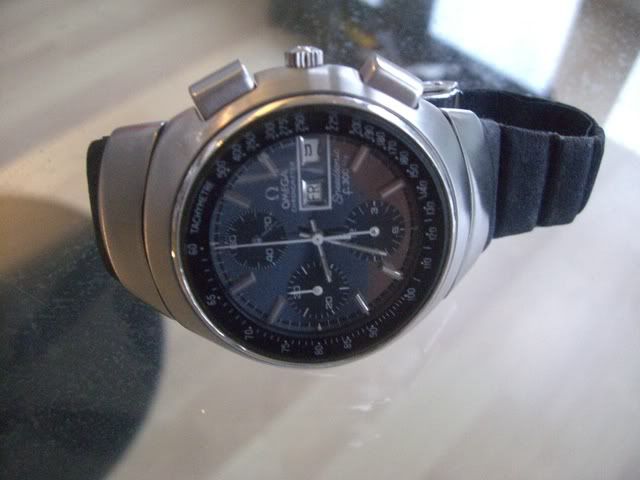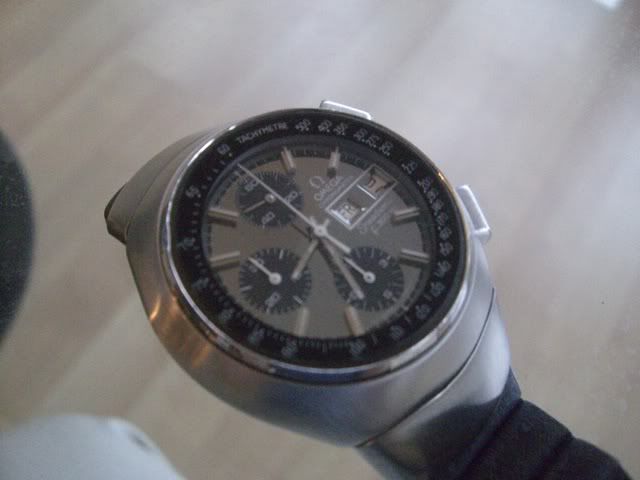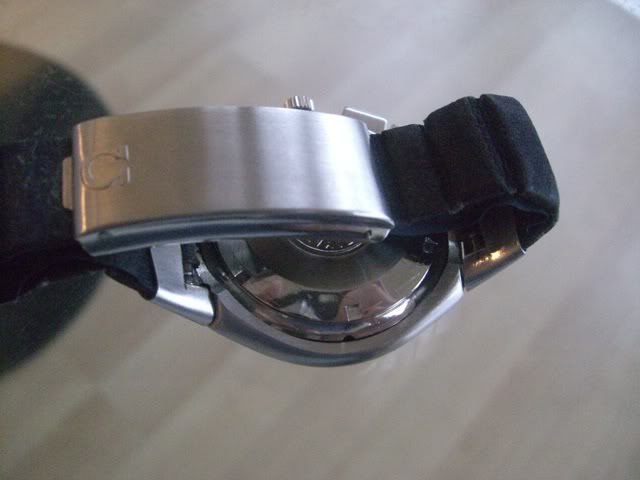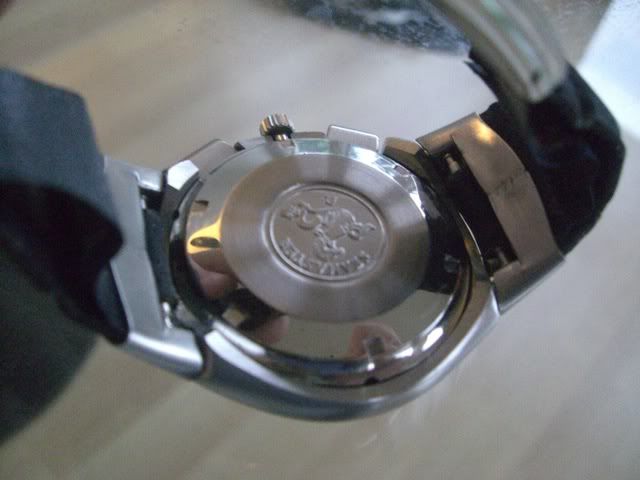 And I got these goodies the other day, but the travel case just came today as well. The little flash drive was a bit of an impulse buy
, but I like it and could use it. I bought this leather Omega case for about $35 (the auction title was only one word - omega :-d) so I can use it for travel... |> So I put the SMP trio in it.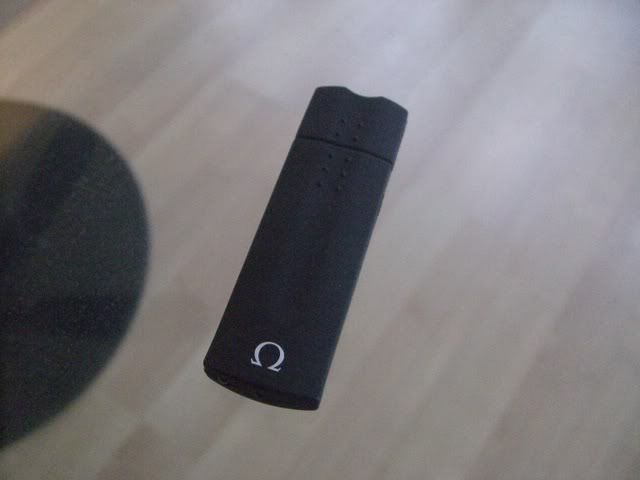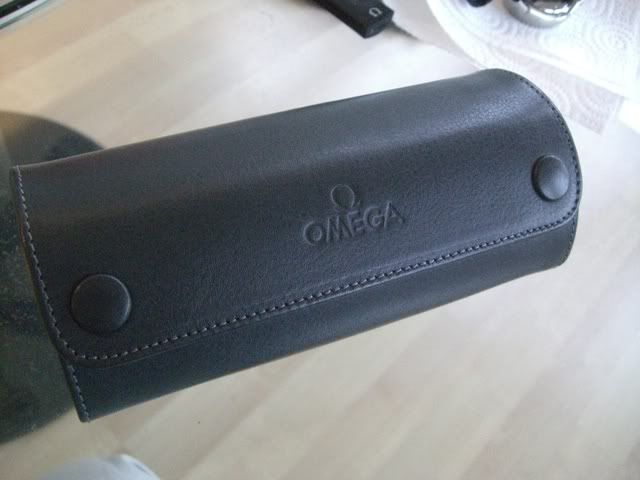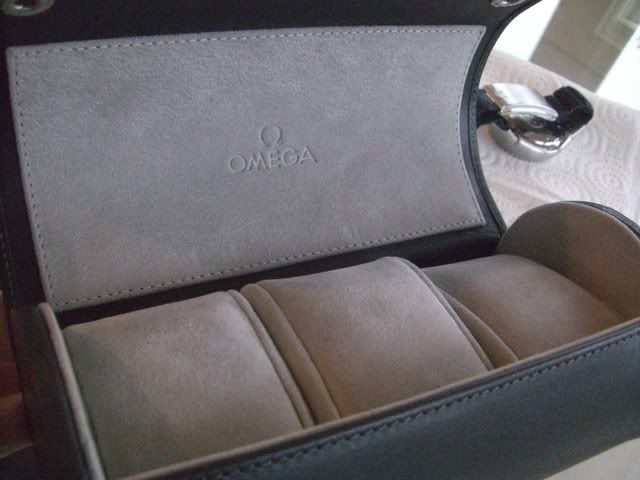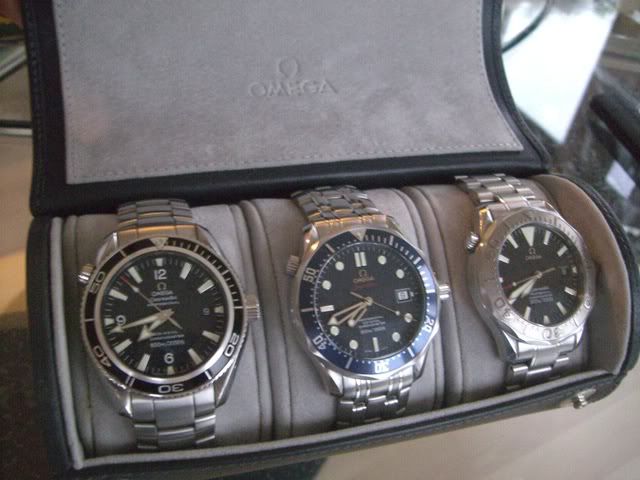 watch-u-think?