Discussion Starter
·
#1
·
Been owning this baby for 2months and it occupy most of my wrist time. I know Tag has notorious resale value. Despite some of the negative view about Tag from WIS. I love to own a Tag dive watch givens its respectable brand from swiss. Love the classy look and size of Aquaracer especially the silver dial which will look perfect for a formal or casual occasion. So I wait patiently for a good deal to pop up from pawnshop or net. Finally got one with full link and box set for $430.
The ETA quartz movement powering this watch is extreme accurate. Fast by a second per month. The slim profile of it meaning it can easily slip into long sleeves without any problem. I do own a number of auto mechanical watch and value its mechanical movement. But its good to own a few of this high quality hassle-free quartz watch, you need not worry so much for its accuracy and its very good for a hurry, grab and go situation. I heard the batt life can last at least 5 years and more down the road so this makes changing batt a less problem.
The only thing I can fault of this watch will be the bracelet as it feels a little light and not that sustainer compare to the older series of Tag heuer watch which the bracelet feels more solid.
But overall I am very delight of this watch and this will definitely in my keeper list.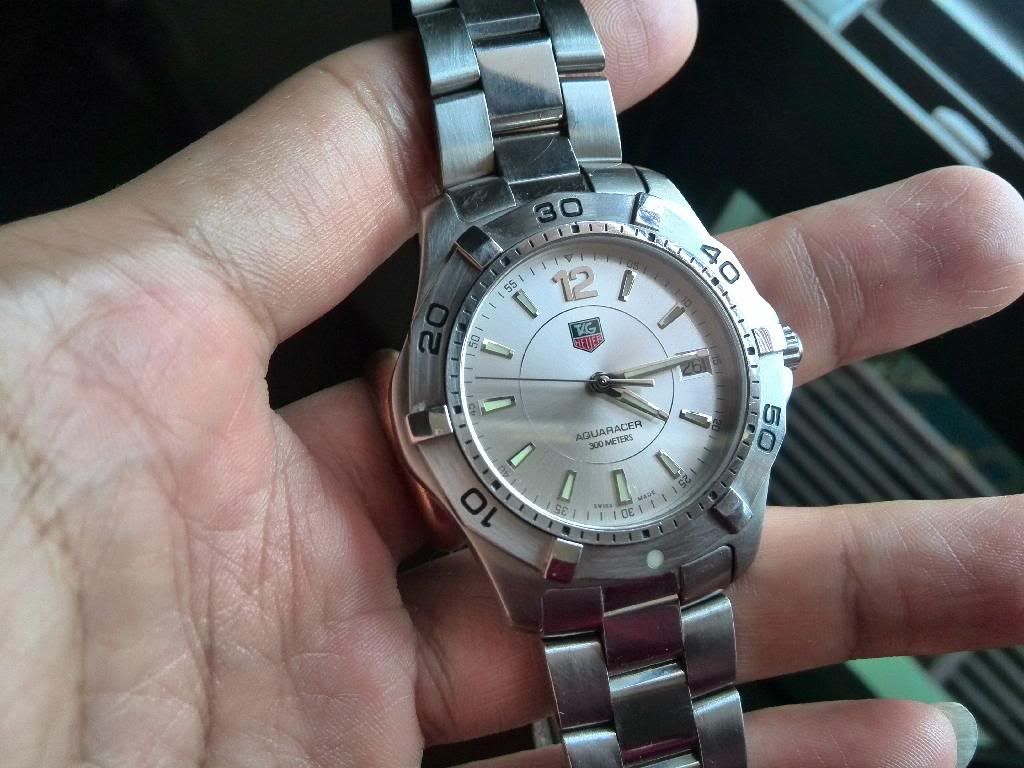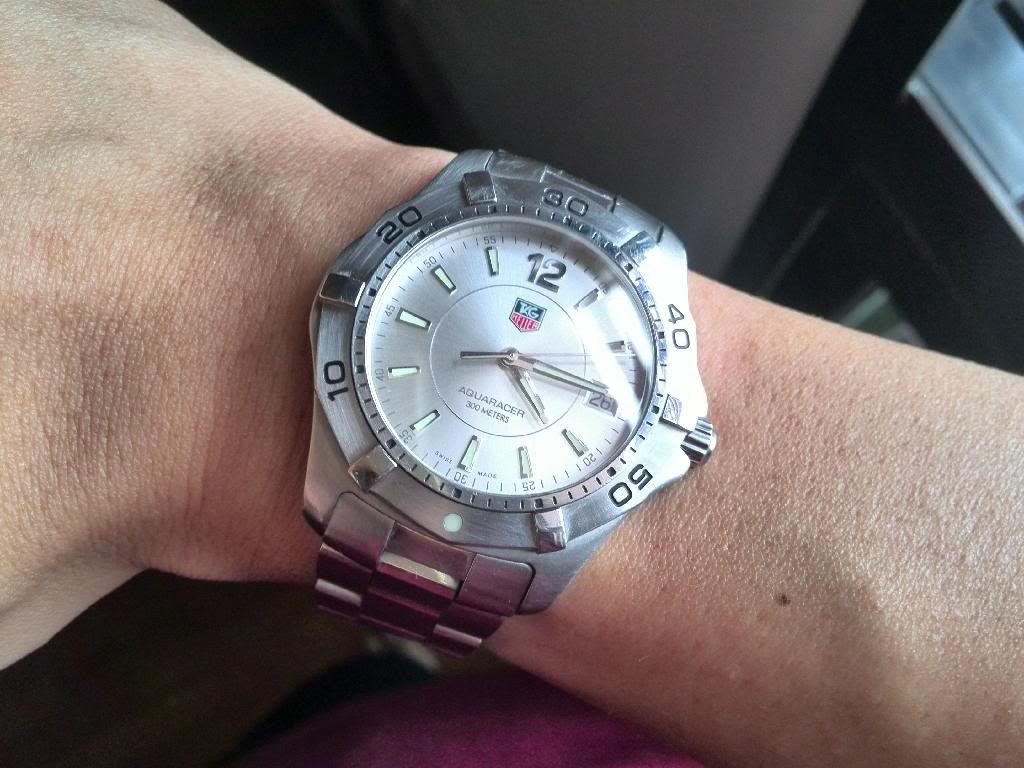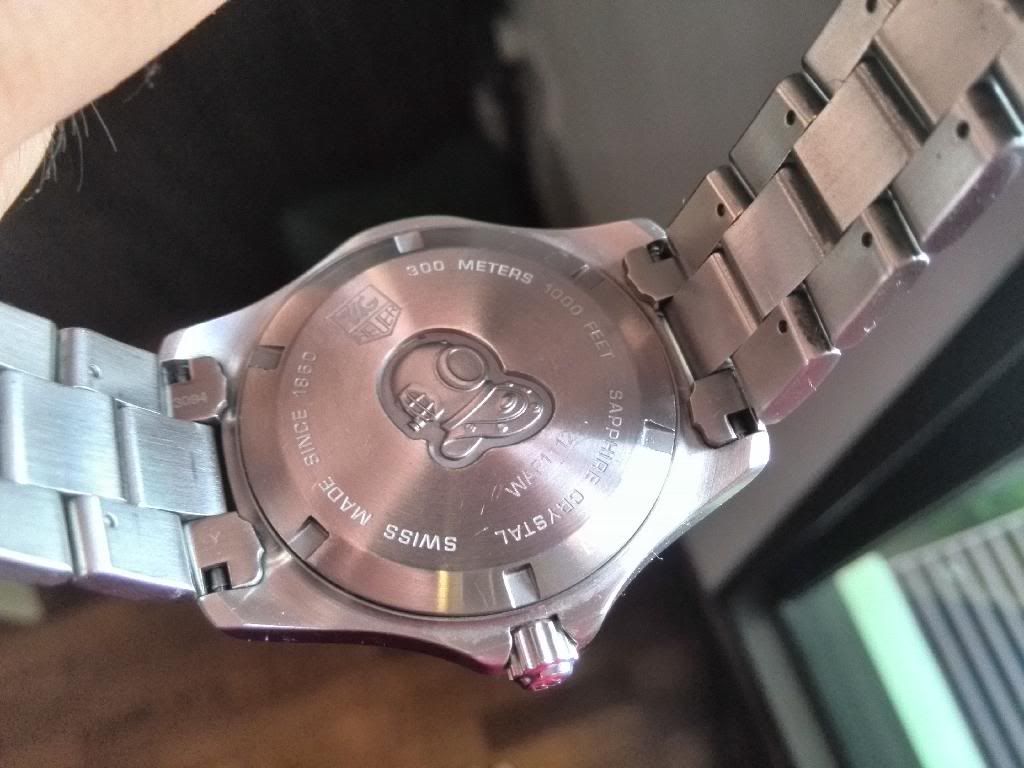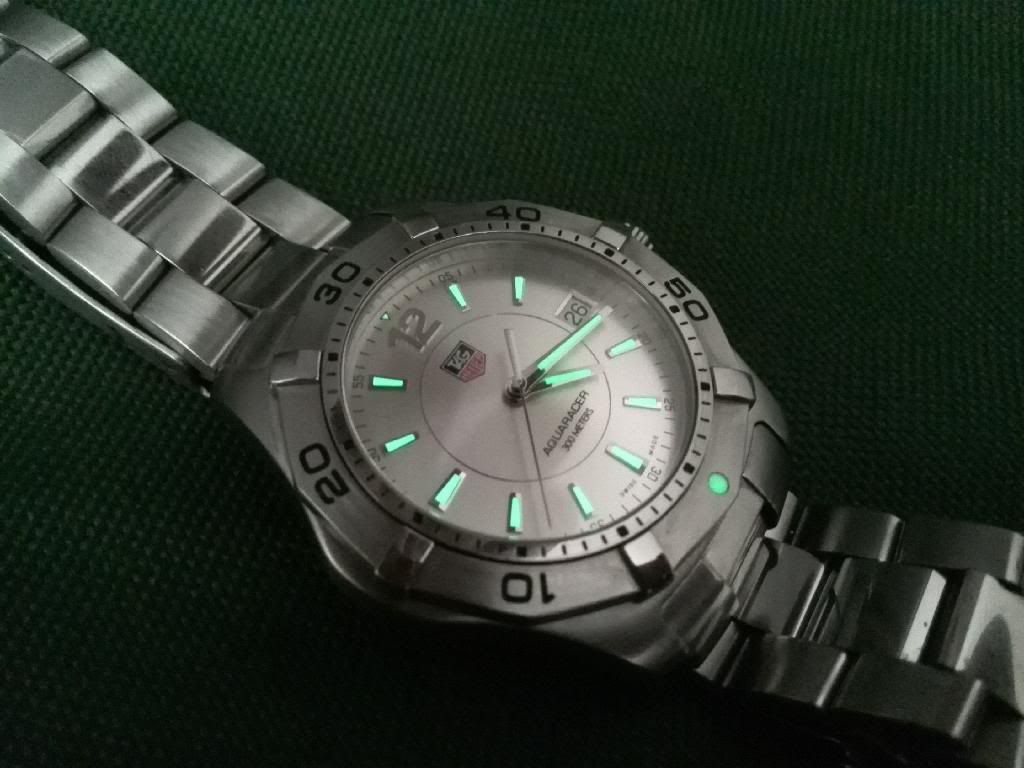 My another silver Rolex together with my Tag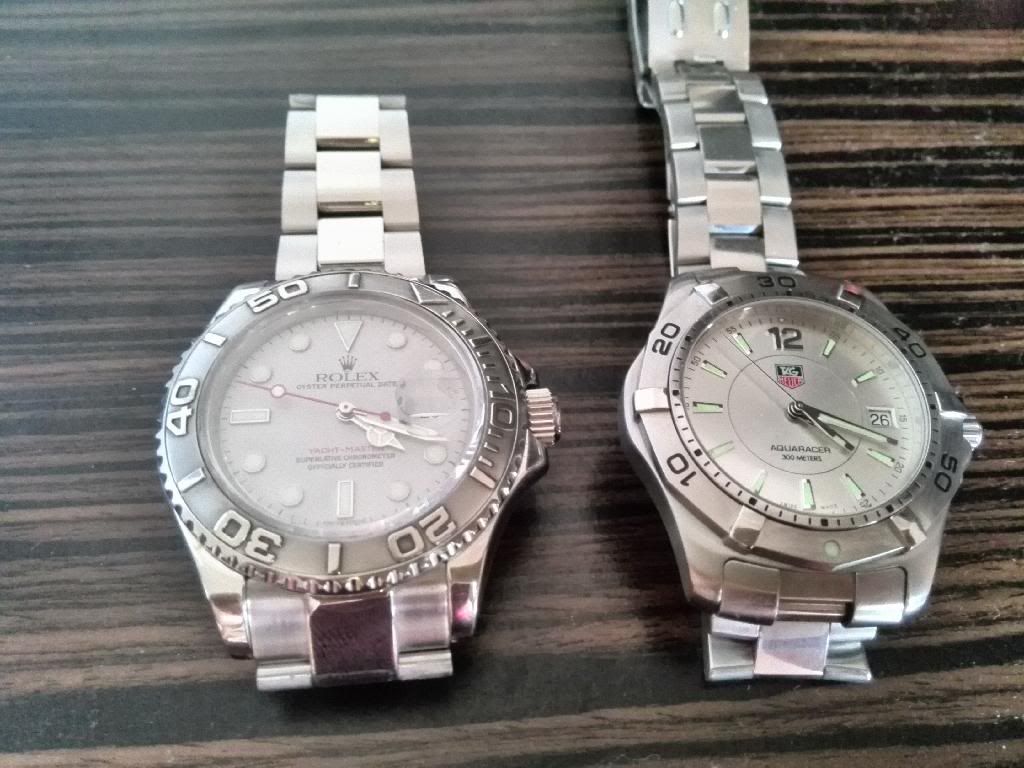 Seriously , if you ask me if only I can keep one watch and own one watch for all my occasion. I will say its this aquaracer and not my mechanical Rolex, Omega or other quartz watch in my collection. Becos its a hassle free, quality quartz that can fit all my scenario of work and life wearing it if you take out all other factor or snobbish. But I dont forsee it will happen :-d